Asian TV shows are known for their unique charm and the portrayal of various genres in a thoughtful manner. Asian TV shows are no longer limited by their local audience; they are now being watched by millions of people around the world. Especially with the COVID-19 pandemic and quarantine in view, more TV shows are being consumed. If you are a fan of Asian TV shows, then you have come to the right place! Here are our Top 5 websites where you can watch Asian TV Shows in 2021, with good selection and new weekly content for your maximum viewing experience. You can also find out more about IPTV Services to watch Asian TV Shows.
Top 5 Websites to Watch Asian TV Shows in 2021
One of the first names that comes in mind when we look for the best websites providing great Asian TV shows in 2021 is Viki. Viki has an extensive collection of over thousands of Asian TV shows; it is probably one of the finest websites you can find on the web which provide Asian TV Shows to all users. This content streaming site contains an assortment of Asian TV shows, offering Korean, Chinese, Thailand, Japanese and Taiwanese dramas and movies.
The best part of Viki is probably the subtitles feature. This feature allows users to search by subtitle languages so that users are able to watch and enjoy shows in their ideal subtitling scheme and language, to enjoy them even more. While almost all of the shows provide English subtitles, there are others subtitle options that allow viewers to enjoy these Asian TV shows in other different languages.
As the name says it all, New Asian TV is considered the hub of Asian TV shows, dramas and films. Whether you're in the mood for a Korean drama, a Chinese series, or even a TV show from Taiwan or Japan, there are over thousands of titles to choose from, with a variety of genres to browse. You can even find some best Bollywood movies on this impressive website!
The most exciting and adorable feature of this website is a clean and neat interface. New Asian TV separately lists the on-air and the completed dramas. New releases added on this website are displayed in a separate section called Recent Updates, so that users don't get confused with the old and new series. This makes it easier to catch up on shows you're watching that are still released each week.
KissAsian is a well-designed website that has a massive catalog of Asian movies. Not only can Korean shows can be downloaded, but other dramas like Japanese, Chinese, Singapore, Indonesian and Philippines shows are also can be found on it, which makes this website a primary choice for users. Most content in the site are English subbed so that they can be enjoyed by bilingual audiences.
The user interface of this website is also very interesting. They have arranged these drama series based on their genre such as action, romantic, comedy and more allowing you to navigate across any series effortlessly. The admins of the website are also really working hard to keep their visitors up to date by updating the website with fresh new content, almost every day!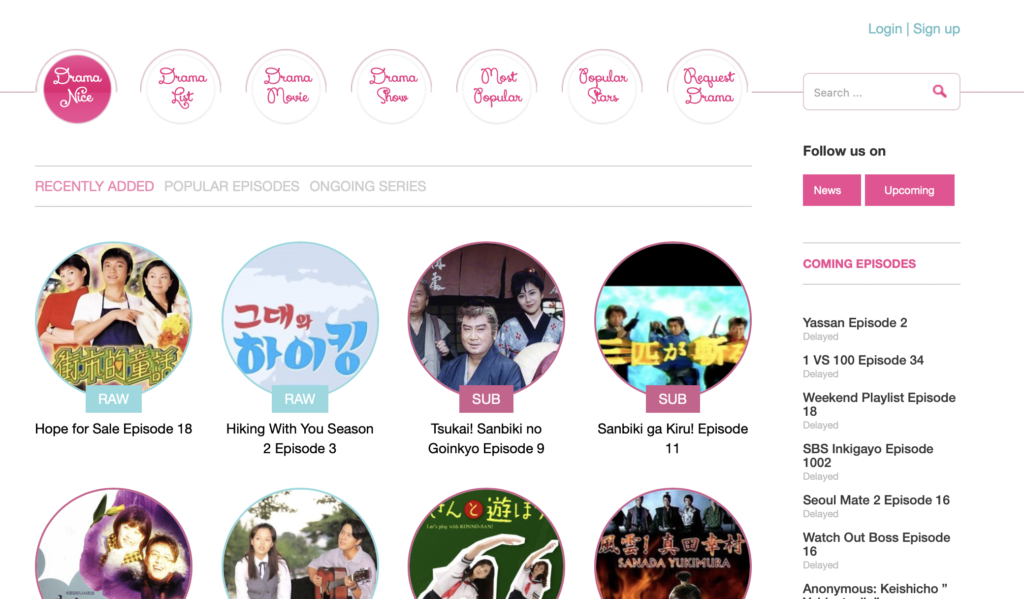 At first sight of DramaNice, its beautiful and neat layout will be able to attract any user who visits it. The website is one that is dedicated to Asian dramas. DramaNice was one of the three major websites offering Korean drama in the past. But recently, the website has reduced the frequency of adding the latest episodes to its database. However, from our perspective, DramaNice is still a very good website for drama binge-watching and downloading.
DramaCool is another very well-reputed website for you to watch Asians TV shows in 2021, including Hong Kong and Thailand dramas. The best part of this website is that they allow you to stream high quality Asian TV shows, wait for it… FOR FREE! New dramas are very frequently added on this website and most of them are in HD. This website is also well-designed that you hardly ever encounter any type of issue or dispute. The clean user-interface of this website further contributes towards the success of it.
How to download Asian TV Shows?
Want to watch your favorite Asian TV show offline while you're on the train to work, and you do not want to exceed your precious mobile data? These days, there are many Android apps to download them. If you are looking for the best app to download your favorite Asian TV shows in high-quality for free, you can try out Ahasave All Video Downloader!
AhaSave All Video Downloader is totally free with no registration required to start using the app. Using multi-thread download technology, AhaSave All Video Downloader is able to boost your download speed to accelerate your downloads by up to 3x faster than other apps/websites, allowing you to save high definition (HD) 4K videosvideos in mere seconds. AhaSave supports downloads of all formats such as mp3, mp4, m4a, m4v, avi, mov, wmv etc.
With its user-friendly interface and operations, you can easily download, save and watch high-quality videos with few simple steps.
Step 1: Download Favourite Asian TV Shows in 2021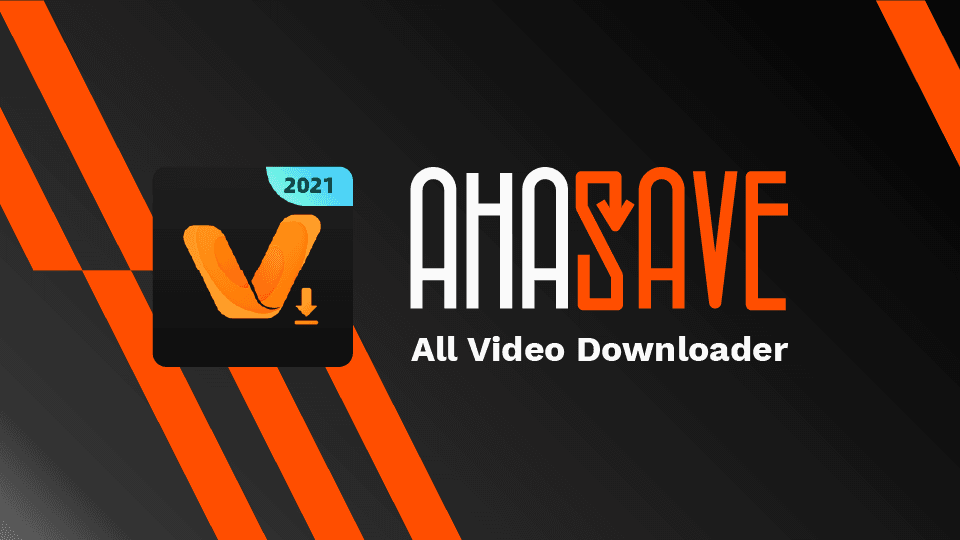 The first method is to download directly from AhaSave Browser.
Open AhaSave All Video Downloader
Browse video sites/ log in to website account with the built-in private browser within the app
Open the video you want to download (links and video automatically detected with our app)
Click on the DOWNLOAD icon to save ( screen button turns from gray to orange when activated)
The second method is to download using video link.
Get the URL of the specific video you want to save
Copy, and paste it to Ahasave All Video Downloader's browser to start downloading.
Step 2: Manage your downloads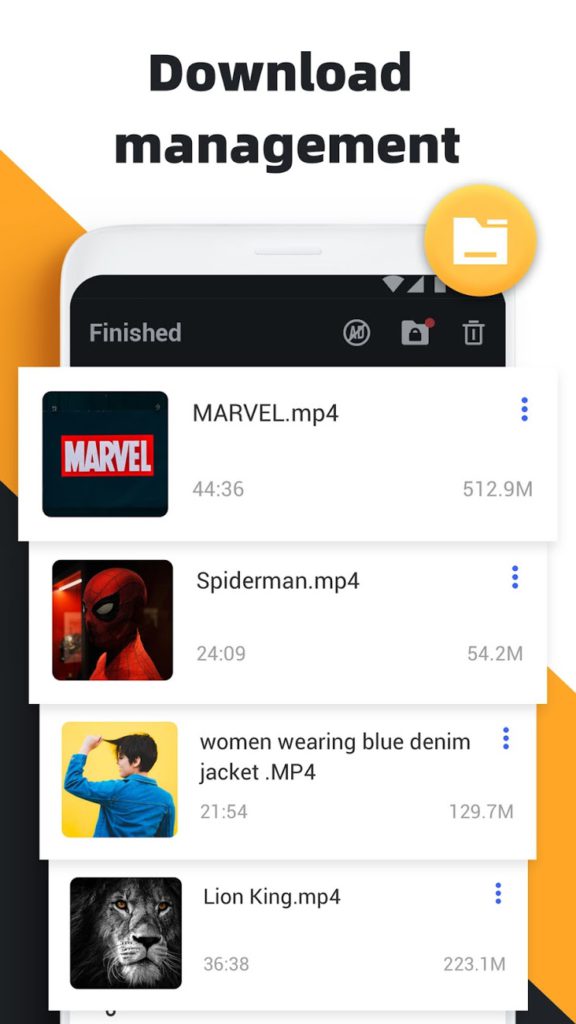 All content are stored locally as a default setting. You can find all the downloaded content under the Download Manager of the app.
Arrange these videos in order according to the episodes sequence.
Delete with one tap once you're done watching.
Lock your videos – Double up the privacy protection by creating password and moving them into private folder.
Sync to album – Activate "sync to album" setting if you want these videos to be available your local device storage.
Upload to Clouds – Upload your videos to any Clouds of your choice if you prefer to access these downloaded contents on your other devices.
Step 3: Enjoy your favorite shows anytime, anywhere!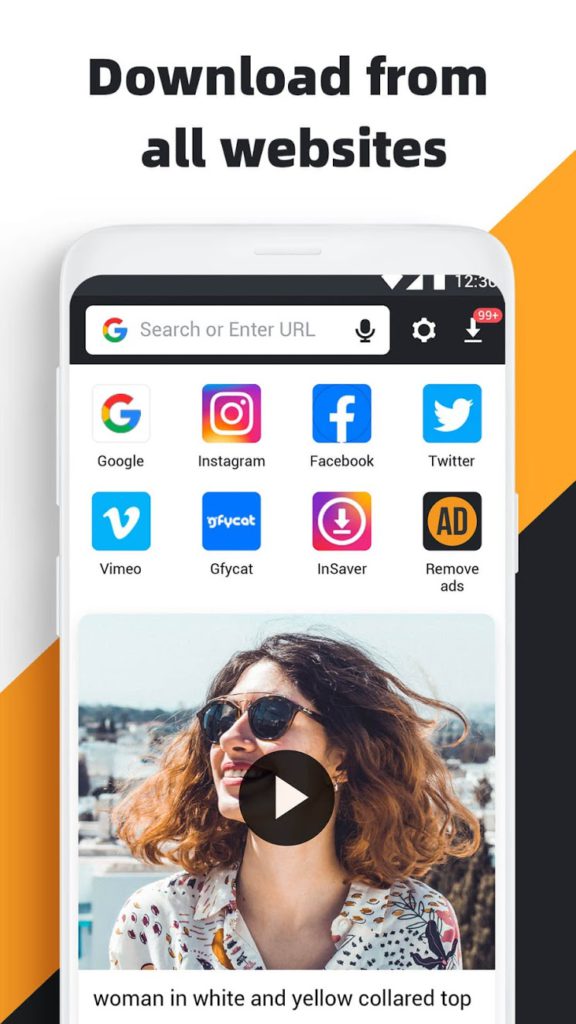 You can now watch them offline with your built-in-video player (which comes with speed control, audio control, screen rotation and lock).
No more worries on poor internet connectivity– You can watch your favorite movies offline when internet connection is poor, not available or not allowed. These downloaded movies can keep you entertained while you're travelling on planes, trains, and trips to places without reliable mobile internet access.
Save data consumption – Drama and TV series consists of many episodes, that it can easily consume a lot of mobile data if you were to stream them online. This will become a problem if you have a mobile plan with a limited data allowance. You can use AhaSave All Video Downloader to download them to your phone using your home Wi-Fi, and watch them while you're on the move, without the risk of exceeding your data allocation for the month. You no longer need to depend on the internet connection or WiFi speed to stream videos online. Download AhaSave All Video Downloader to enjoy your favorite Asian TV shows offline anytime, anywhere!
Get Your Free Android Downloader App Now!
If you're looking for other video downloaders for Android, check out our AhaSave Video Downloader Series, designed for various social platforms for your specific needs:
Check out AhaSave: Tiktok |
Pinterest | Twitter | Google Play | YouTube | Website | LinkedIn | Reddit
Need more tips? Find 'em all here!