Looking for a free OnlyFans video downloader for your Android? Why limit yourself to watching OnlyFans online when you can download the videos? You can get an efficient OnlyFans Video downloader for watching the videos offline without worrying about any internet connection issues. Find out how you can download videos from OnlyFans with us!
What is OnlyFans?

OnlyFans is one of the popular sites for online entertainment, with two million active content creators and over 130 million active users from all across the globe. OnlyFans is an internet content subscription service having its roots set in London. It was launched back in 2016 with the primary objective of establishing a platform for entertainers to provide clips and photos to their fans for a small monthly subscription fee.
You can find content related to personal hygiene, health and fitness, comedy, and tutorials on the site. In addition, it also supports content creators and video makers to receive funding directly from their subscribers every month, as well as the one-time tip and the pay-per-view feature.
Now, you don't have to worry about watching the platform's videos online as a free OnlyFans video downloader is here to help. AhaSave free video downloader for Android enables you to download videos from OnlyFans easily. Take a look at some fantastic benefits of using the app.
Why Use AhaSave OnlyFans Video Downloader?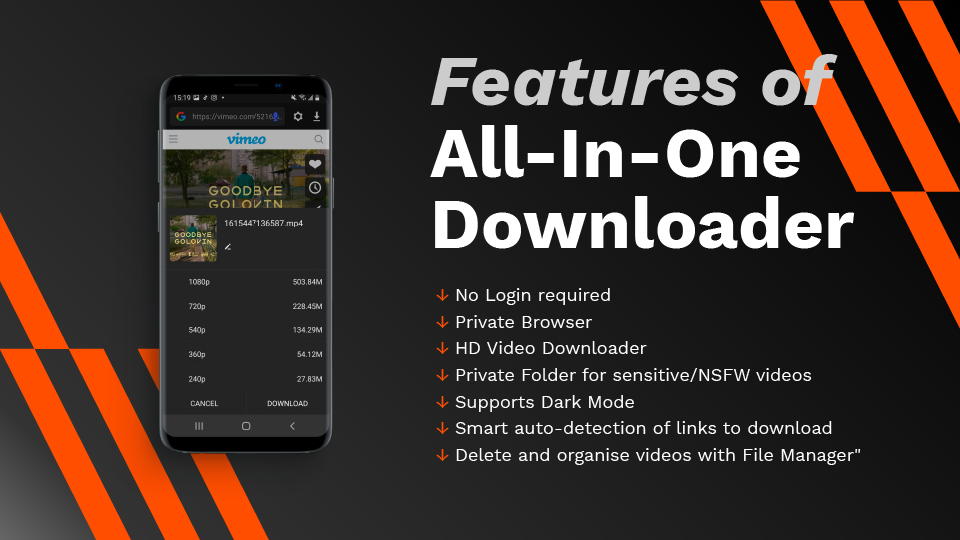 Easy to download
Complex downloading processes can at times decrease the efficiency of the performance of an app. Not everybody can cope with the complex downloading process. AhaSave makes the video downloading process easier. Copy and paste the video link to AhaSave All video downloader, and you're all sorted.
Easy to use
This OnlyFans video downloader comes with and built-in video player; you can watch your video right away once they are downloaded. You don't need to get another video player just to play the videos. AhaSave video downloader also allows you to keep all of your private videos in a separate folder.
Compatibility
In addition to OnlyFans, this app is compatible with over 50 other websites. Hence, it is a one-person army to download videos on almost any social media platform.
It saves a lot of bucks
Watching videos online on OnlyFans requires you to remain constantly connected to the Internet. Hence, you lose your internet data every second and increase your bills at the same speed. With AhaSave All video downloader, you get to download the videos you love with this video downloader. You only have to download once; then, you can watch these downloaded videos as many times as you like without spending a single penny.
Watch videos any time and at a place
Internet signals are not accessible everywhere and all the time. It can be really frustrating to wait for a laggy video that keeps loading under an unstable internet connection. With AhaSave video downloader, you get the ultimate opportunity to watch the videos at any time and any place via its offline version. Isn't it amazing?
How to Get Your Videos with Free Onlyfans Video Downloader?
Now that you are aware of all the advantages, you can enjoy using the AhaSave OnlyFans video downloader; it is time to show you how to do it. Here's a step-by-step guide to download videos from OnlyFans easier.
Download AhasSave video downloader
The first step you need to get done with is downloading the app. You can easily find this AhaSave All Video Downloader on the Google Play store.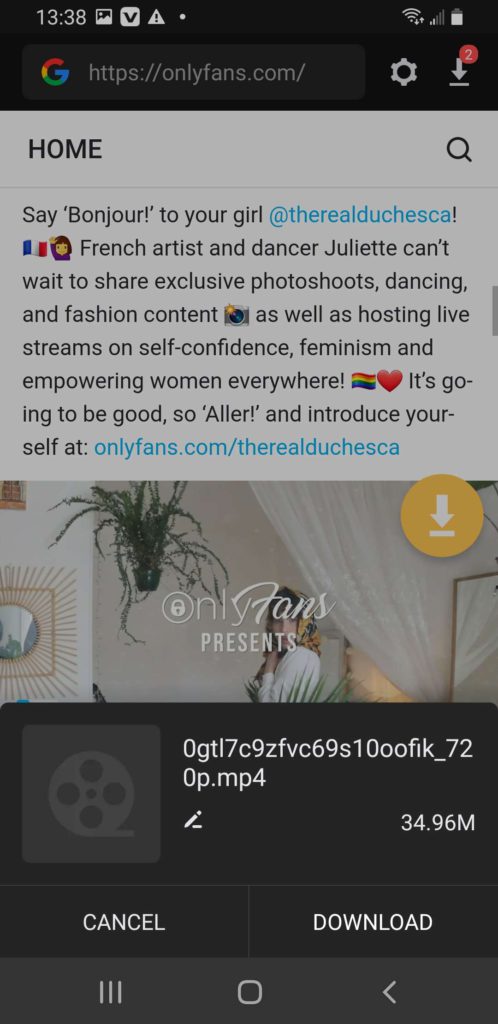 Simply launch OnlyFans and copy the link of the video you want to download. Now, paste this link on the AhaSave OnlyFans Video downloader's search bar to start the download.
Choose your preferred video quality before exporting the file.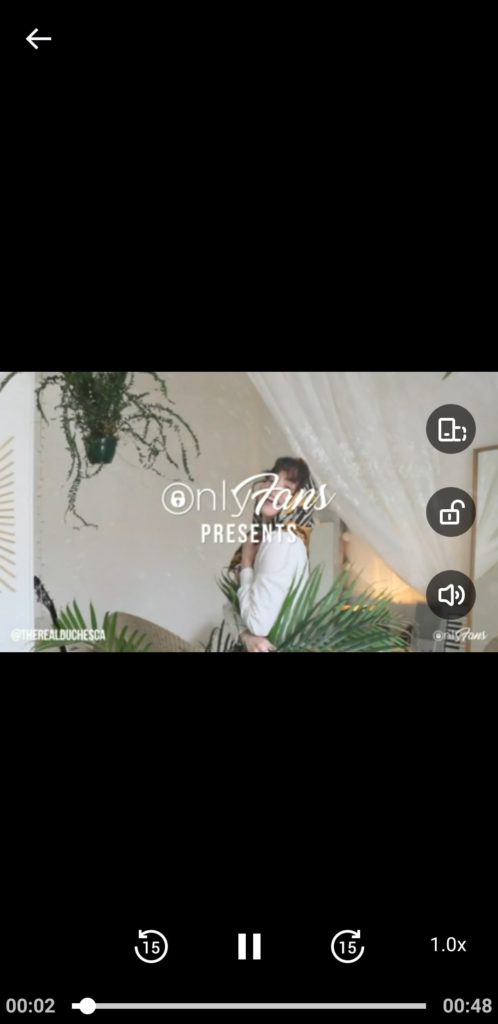 Lastly, export the downloaded file to whatever place you want. That's it! You are all ready to watch the video.
Respect Intellectual Property Rights: Make sure to respect intellectual property rights and download files from the Internet only for personal use.
Download Free Android Downloader App Now
We are always working towards making our AhaSave products better. We welcome your reviews on the Google Play Store and would appreciate your recommendations to your community. If you have any problems or suggestions for our apps, feel free to contact us here, or check out our detailed Frequently Asked Questions.
If you're looking for video downloaders for Android, check out our AhaSave Video Downloader Series, designed for various social platforms for your specific needs:
Check out AhaSave: Tiktok | Pinterest | Twitter | Google Play | YouTube | Website | LinkedIn | Reddit
Need more tips? Find 'em all here!