Dailymotion is a video-sharing website that lets you upload, view, and share videos. We'll show you how to download from Dailymotion in this post. It is a well-known video sharing and hosting platform like YouTube and Vimeo.
What Content Does Dailymotion Offer?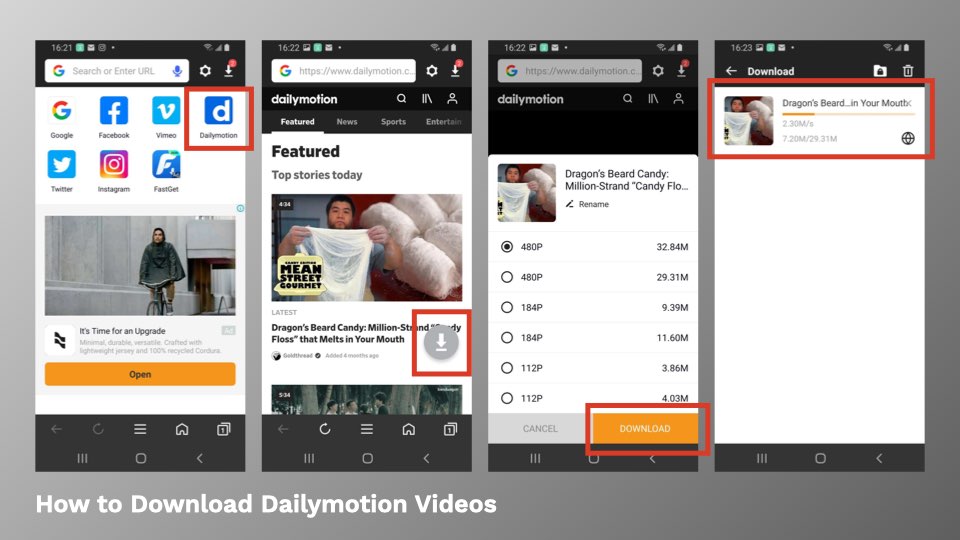 A lot of fresh content is updated daily on Dailymotion. There are millions of videos available on Dailymotion with high quality as well. You can browse the videos on Dailymotion by the year starting from 2005 till date.
On Dailymotion, users can enjoy browsing videos. You can find videos by searching them with their names, tags, channel names, and user-created groups. Unlike other platforms, the maximum duration for any video on Dailymotion is 60 minutes, whereas the maximum file size is 4 GB.
Dailymotion can be accessed in 183 different languages worldwide. And not only does it end with other languages, but there is 43 local version of the platform as well, with a local homepage and local, personalized content. Dailymotion is definitely one of the best platforms for watching videos. There are millions of Dailymotion videos available for you to download.
Why Download Dailymotion Videos to Watch Them Offline?
Many people prefer downloading videos from Dailymotion. There can be disturbing network connectivity issues when they want to enjoy videos. There may be some unexpected and unstable networks while traveling, or some restrictions from your country or college may cause the need to download videos. In that case, you can download videos from Dailymotion to watch their favorite videos later without any buffering issues. Downloading videos from Dailymotion can be very easy with a good video downloader.
Use AhaSave Free Video Downloader To Download Your Dailymotion Videos!
AhaSave free video downloading app is very user-oriented, unlike other downloading tools available on the market. It is packed with many features which everyone is looking for. You can say that it is one for all and all in one tool. Some of the major features are as well:
Easy to download on Google Play or APK file downloading and Installing the AhaSave Dailymotion downloader is as easy as downloading Facebook or your favorite game from the Google Play store. It can also be downloaded directly from the AhaSave website using an APK file.
Download by copying and pasting the link / Auto-dectect function: The download process is easy with AhaSave. You can download the videos simply by copying and pasting the video link. Otherwise, you can play the video directly on AhaSave's private browser, the app will prompt the download process.
Compatible on over 50+ websites, easy to use: AhaSave can be used to download videos from almost 50+ different websites.
Keep private videos in a folder with the passcode: The feature which the majority of the users prefer
Fully Free: There are no hidden costs.
Different Video Quality: You can save different video quality videos.
Quick Downloading Speed with no restrictions: Multithread technology downloads 3 times faster than other downloaders in the market.
Very easy to use: No technical knowledge is needed to use Ahasave. It takes only 3 taps to download your favorite Dailymotion videos.
Step by Step Guide: How to Download from Dailymotion using AhaSave Free Video Downloader?
Step 1: Download AhaSave Free Video Downloader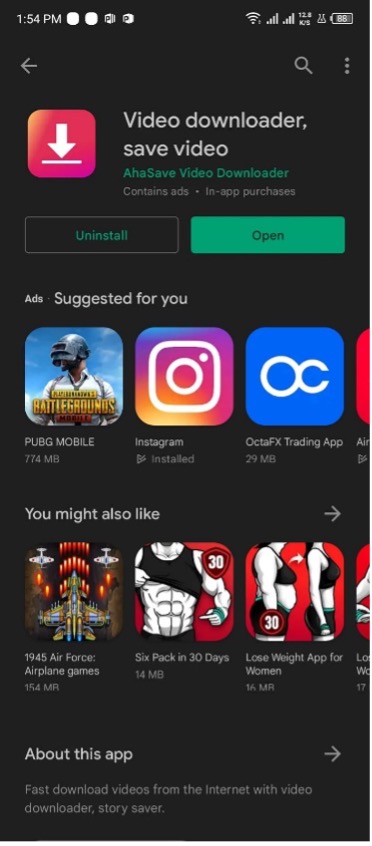 Get the AhaSave Free Video Downloader from Play Store.
Step 2: Use AhaSave In-App Browser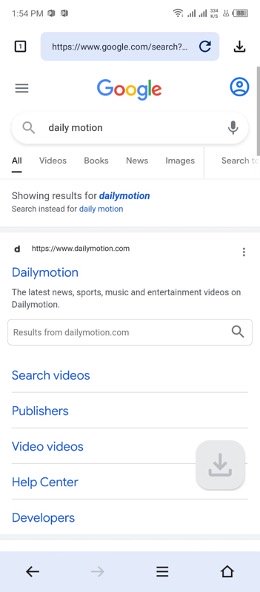 Launch AhaSave and go to the browser. Search for the Dailymotion website to browse and play your favorite videos.
Step 3: Tap on the 'Download' button when video is playing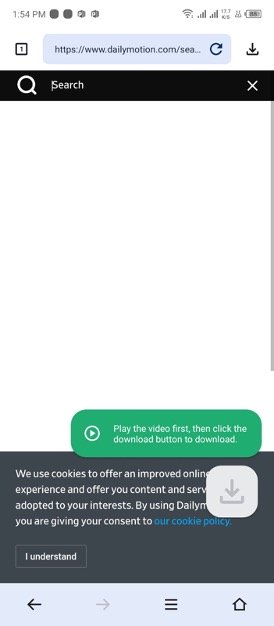 Tap on the download icon next to your favorite video. That's all now; you can enjoy downloaded videos using the AhaSave app itself or any other video player of your choice. The downloaded video will be in your saved video library within the app.
Respect Intellectual Property Rights
You might want to download the video when you are out of stable internet or wish to download it from Dailymotion to watch it later. Dailymotion videos are for personal use only, and intellectual property rights shall be respected. The downloaded videos are not intended to be shared on social media and other video-sharing platforms, particularly for commercial use.
Download Free Android Downloader App Now
We are always working towards making our AhaSave products better. We welcome your reviews on the Google Play Store and would appreciate your recommendations to your community. If you have any problems or suggestions for our apps, feel free to contact us here, or check out our detailed Frequently Asked Questions.
If you're looking for video downloaders for Android, check out our AhaSave Video Downloader Series, designed for various social platforms for your specific needs:
Check out AhaSave: Tiktok | Pinterest | Twitter | Google Play | YouTube | Website | LinkedIn | Reddit
Need more tips? Find 'em all here!