Psychological thrillers are exciting to watch. Jumping to the scary scene in a horror movie is one thing, but not everybody likes it. Knowing that they will have to spend the whole film eating popcorn at the edge of their seat cautiously just in case loud music makes them scared, they probably wouldn't enjoy it that much.
However, psychological thrillers are all about messing with your mind. That is a different ball game. Psychological thrillers promise a good time that will leave you breathless.
Over the decades, filmmakers have made some of the most intense thrillers that left people in a state of disbelief following some twist. It happens in every psychological thrillers. Psychological thrillers bring something out of us and show something that leaves us in a state of shock at what just happened even after the house lights have turned on.
15 Best Psychological Thrillers To Watch In 2021
Whether you are a fan of the best psychological thrillers or trying to find a mind-bending trick to watch the best one, we have got you the best psychological thrillers of all time that will make you feel to double-check your doors locks after watching these.
1. The Silence of The Lambs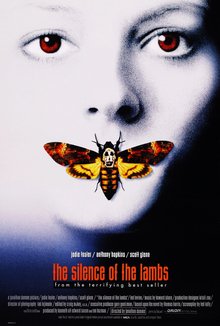 Released date: February 14, 1991
Running time: 118 minutes
Starring: Jodie Foste, Anthony Hopkins, Scott Glenn, and Ted Levine
What it's about: It is a classic American thriller directed by Jonathan Demme and Ted Tally. The film follows a young F.B.I. cader name Clarice (Jodie Foster) who needs help hunting a serial killer, Buffalo Bill (Ted Levine), who skins his female victims. To catch him, she seeks the benefit of the imprisoned Dr Hannibal Lecter (Anthony Hopkins), a brilliant psychiatrist and cannibalistic serial killer.
The Silence of The Lambs was the first 'horror' film to win a Best Picture Oscar. Not only the most excellent, but it is also the most bone-chilling blockbuster of the 90s that every single person likes.
2. The Girl On The Train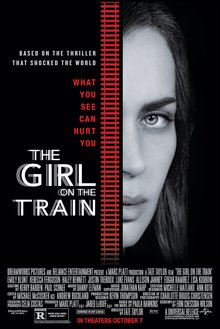 Released date: October 7, 2016
Running time: 112 minutes.
Starring: Emily Blunt, Rebecca Ferguson, Haley Bennett, Justin Theroux, Luke Evans, Allison Janney, Edgar Ramirez and Lisa Kudrow
What it's about: The girl on the train is a psychological thriller film written by Erin Cressida Wilson and directed by Tate Taylor. The film follows an alcoholic divorcee named Rachel Watson (Emily Blunt), who catches glimpses of the perfect couple from her window every day. Then she found herself involved in a missing person investigation that seems to grow more complicated by the second.
3. Get Out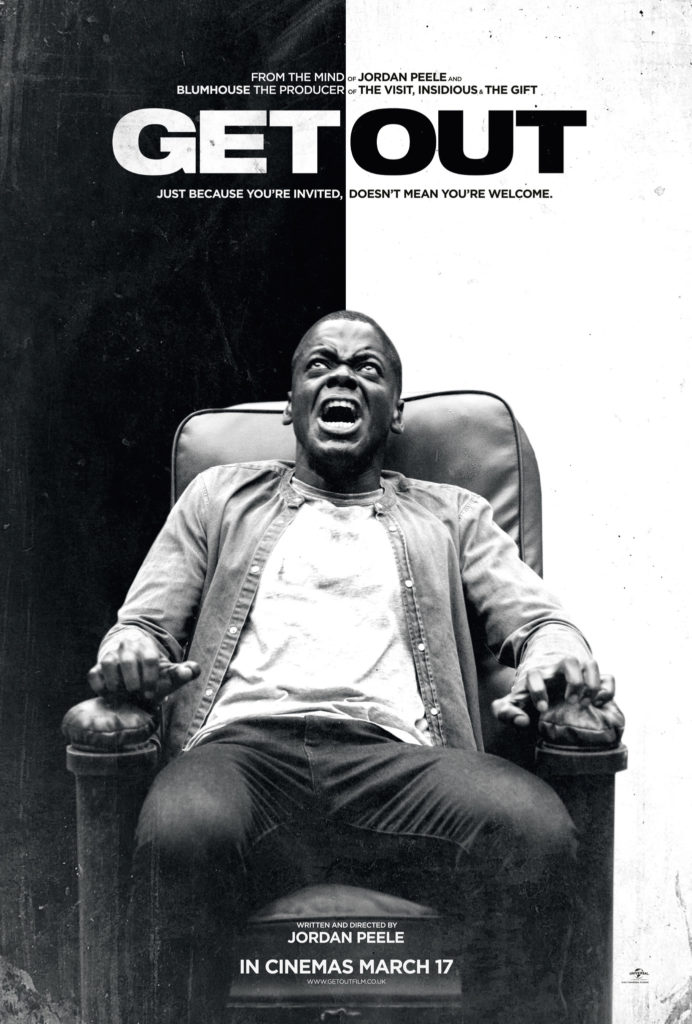 Released date: February 24, 2017
Running time: 104 minutes
Starring: Daniel Kaluuya, Allison Williams, Bradley Whitford, Caleb Landry Jones, Stephen Root, Lakeith Stanfield, and Catherine Keener
What it's about: Get out is an American movie written and directed by Jordan Peele. This psychological thriller movie revolves around a young black man Chris ( Daniel Kaluuye), and Rose ( Allison Willams), her white girlfriend. They go on a weekend trip to meet her girlfriends family. Chris uncovers a disturbing secret when he meets the family of her girlfriend. This movie makes a massive commercial success grossing $255 million worldwide on a $4.5 million budget.
4. The Sixth Sense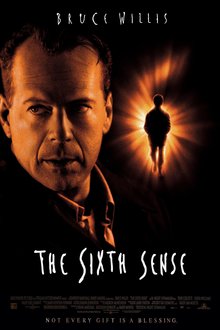 Released date: August 6, 1999
Running time: 107 minutes
Starring: Bruce Willis, Toni Collete, Olivia Williams and Haley Joel Osment
What it's about: The sixth sense is an American supernatural psychological thriller film written and directed by M. Night Shyamalan. The film follows a boy named Cole, an 8-year-old boy who says, "I see dead people," which makes the movie famous. In the movie, this little boy seeks help from a child psychologist ( Bruce Williams) to talk to the dead. This is the second highest-grossing film of 1999, taking about $293 million in the U.S. and $379 million in other markets.
5. Black Swan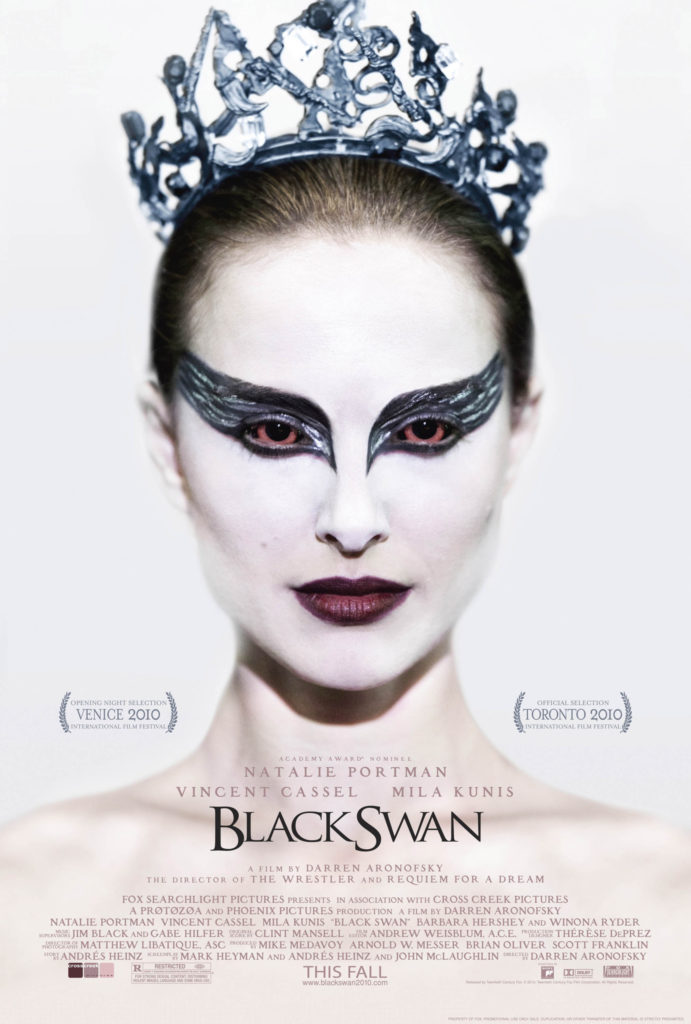 Released date: December 3, 2010
Running time: 108 minutes
Starring: Natalie Portman, Vincent Cassel, Mila Kunis, Barbara Hershey and Winona Ryder
What it's about: Black Swan is an American psychological horror film directed by Darren Aronofsky and written by Mark Heyman. The film plot revolves around Tchaikovsky's Swan Lake ballet production by the New York City Ballet company. Their production requires a ballerina to play the innocent role of White Swan, for which they contracted with the dancer Nina (Portman) for a perfect black and sensual Black Swan. Her qualities better embodied by the new rival Lily (Kunis). Nina becomes overwhelmed by a feeling of immense pressure when she finds someone competing with her for the part, causing her to lose her sense of reality and resorts to drastic measures to come out on top. The movie becomes top rated because of the qualities of the duelling white and black swans.
6. Gone Girl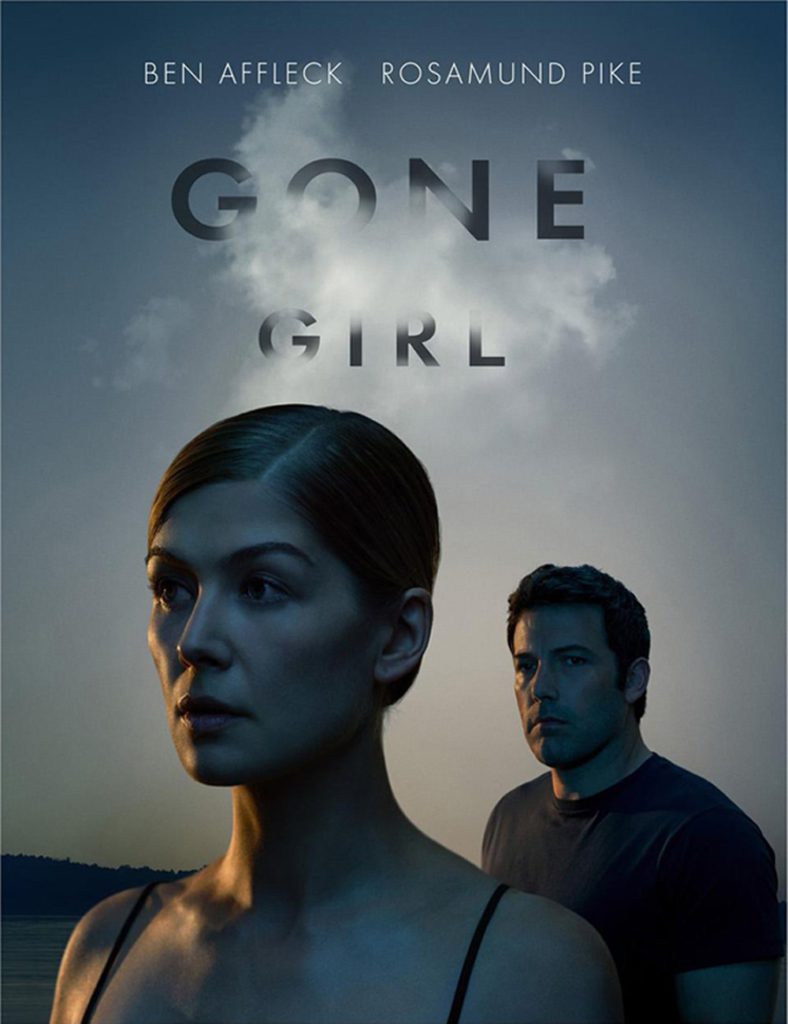 Released date: September 26, 2014
Running time: 149 minutes
Starring time: Ben Affleck, Rosamund Pike, Neil Patrick Harris, and Tyler Perry
What it's about: Gone Girl is an American psychological thriller film directed by Gillian Flynn, based on her novel of the same title released in 2021. The story revolves around a former writer named Nick (Ben Affleck) and his wife, Amy (Rosamund Pike), who seems to have it all. Nick became the primary suspect of a crime when Amy went missing on their 5th wedding anniversary. Did he murder his wife? A series of twists and turns reveal the shocking truth.
7. Us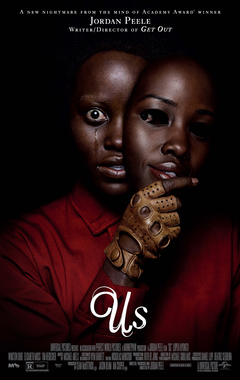 Released date: March 22, 2019
Running time: 116 minutes
Starring: Lupita Nyong'o, Winston Duke, Elisabeth Moss, and Tim Heidecker
What it's about: Us is one of the more recent American psychological thrillers directed by Jordan Peele. The movies stare at Adelaide (Lupita Nyong'o) 's worst fears becomes a reality, and when a group of attackers one night show up at her family's beachfront house. The case becomes much more enjoyable when her family learns that each attacker resembles one of them, making this film favourite among the people.
8. Misery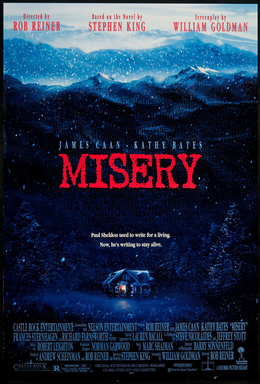 Released date: November 30, 1990
Running time: 107 minutes
Starring: James Caan, Kathy Bates, Frances Stemhagen and Richard Farnsworth
What it's about: Misery, the psychological thriller American film directed by Rob Reiner. The film revolves around a novelist named Paul ( James Caan), who gets in a severe car crash and is rescued by Annie ( Kathy Bates), a former nurse. But when Annie learns that Paul has been killing off her favourite character in his book, she does not make it good, to say the very least. The wrenching twist and turns received highly positive reviews and was a box office success.
9. Ma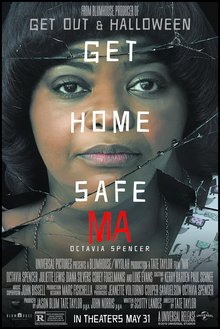 Released date: May 13, 2019
Running time: 99 minutes.
Starring: Octavia Spencer, Juliette Lewis, Diana Silvers, Corey Fogelmanis and Luke Evans
What it's about: Ma is also an American film produced, directed and co-written by Tate Taylor. An outcast woman named Sui Ann (Octavia Spencer) follows a group of teenagers who become friends. She lets them have a party in her basement, and they end up being terrorized by her.
10. Memento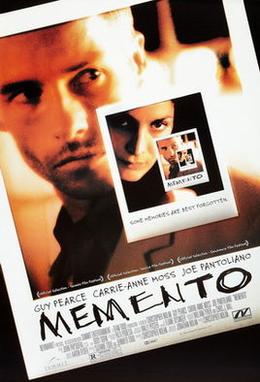 Released date: March 16, 2001
Running time: 113 minutes
Starring: Guy Pearce, Carrie-Anne Moss, and Joe Pantoliano
What it's about: Memento is an American psychological thriller film written and directed by Christopher Nolan. The film revolves around a man who, as a result of an injury, has anterograde amnesia ( the inability to form new memories) and have short term memory loss approximately every fifteen minutes. He searched for the people who attacked him and killed his wife by using tattoos and polaroid photographs to track information he cannot remember.
The film becomes popular because the film is presented as two different sequences of scenes intercepted during the film: a series of black and white shown chronologically, and the second part of colour sequences shown in reverse order. Both the arrangements meet at the end of the film, producing one complete and cohesive narrative.
11. Parasite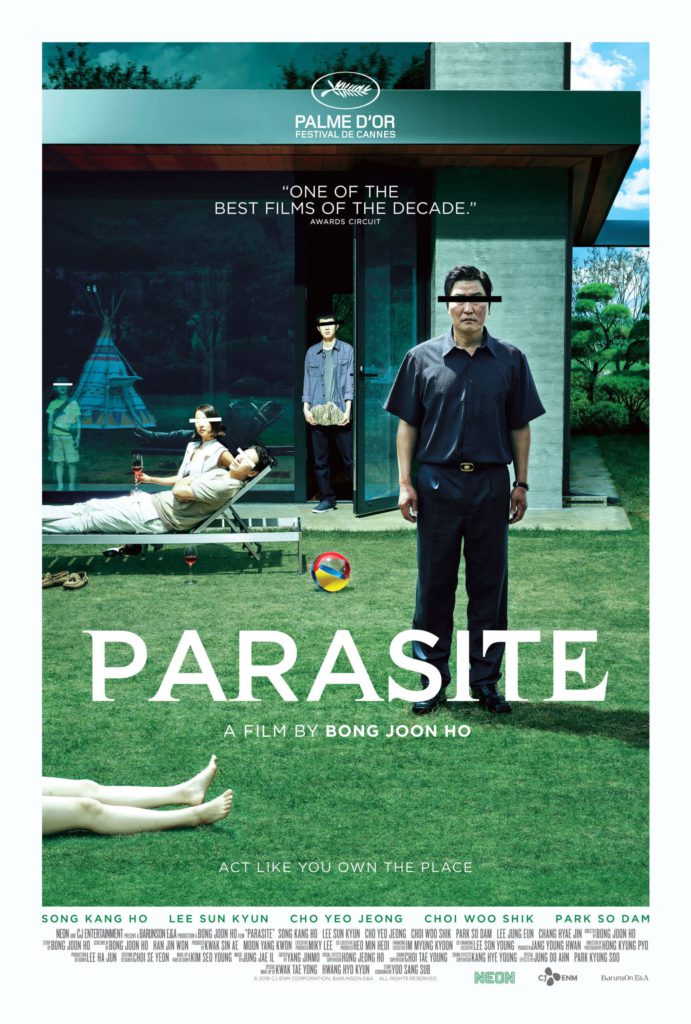 Released date: November 8, 2019
Running time: 132 minutes
What it's about: Parasite is one of the latest South Korean psychological thrillers directed by Bong Joon-ho. The film revolves around a low-income family who schemes to become employed by an extremely wealthy family and infiltrate their household by posing as unrelated, highly qualified individuals. The reason for parasite popularity is that it has connected international audiences because it strikes universal themes.
12. Shutter Island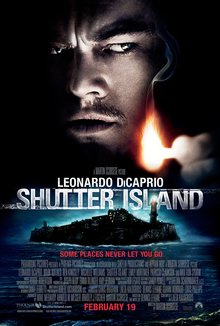 Released date: February 19, 2010
Running time: 139 minutes
Starring: Leonardo DiCaprio, Mark Ruffalo, Ben Kingsley, Michelle Williams, Emily Mortimer, Patricia Clarkson and Max von Sydow
What it's about: Shutter Island is one of the more popular American psychological thrillers, based on a book. Directed by Martin Scorsese and written by Laeta Kalogridis, the movie features Leonardo DiCaprio, who investigates a psychiatric facility on Shutter Island after one of his female patients goes missing. Ultimately, he wants to fight his fears to make it off the island alive.
13. Cape Fear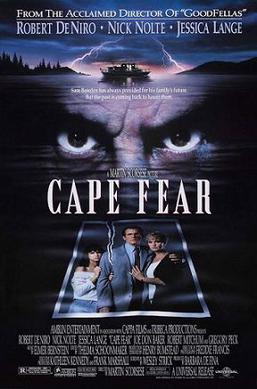 Released date: November 15, 1991
Running time: 128 minutes
Starring: Robert De Niro, Nick Nolte, Jessica Lewis, Joe Don Baker, Robert Mitchum and Gregory Peck
What it's about: Cape Fear is one of the most underrated American psychological thrillers directed by Martin Scores as a remake of the 1962 film. The film follows Max Cady (Robert De Niro), who spends 14 years in prison. When Max gets released, he devoted his life to destroying the attorney ( Nick Nolte) who put him in jail.
14. Joker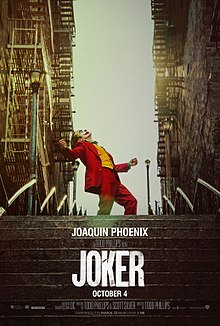 Released date: October 4, 2019
Running time: 122 minutes
Starring: Joaquin Phoenix, Robert De Niro, Zazie Beetz and Frances Conroy
What it's about: Joker is an American psychological thriller film directed and produced by Todd Phillips and writer Scott Silver. The film becomes hit on the box office because based on D.C. Comics characters. Arthur ( Joaquin Phoenix), who has a mental illness, evolves into a criminal figure after a series of abuse and mistreatment.
15. The Shining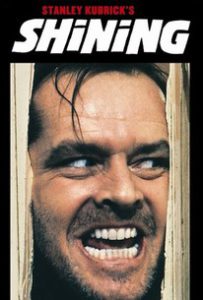 Released date: May 23, 1980
Running time: 144 minutes
What it's about: The Shinning is a psychological horror film produced and directed by Stanley Kubrick. The film revolves around Jack Torrance ( Jack Nicholson), who took up a job as a winter caretaker at a historic resort. But this fun job quickly turns into a scary experience when he becomes tormented with disturbing thoughts and learns the hotel's dark history.
How do you find our list of psychological thriller? Are you feeling excited and wish to download them to watch as soon as you can? AhaSave All Video Downloader can help you browse and download your favourite psychological thrillers without any hassle.
Download Psychological Thrillers with AhaSave All Video Downloaders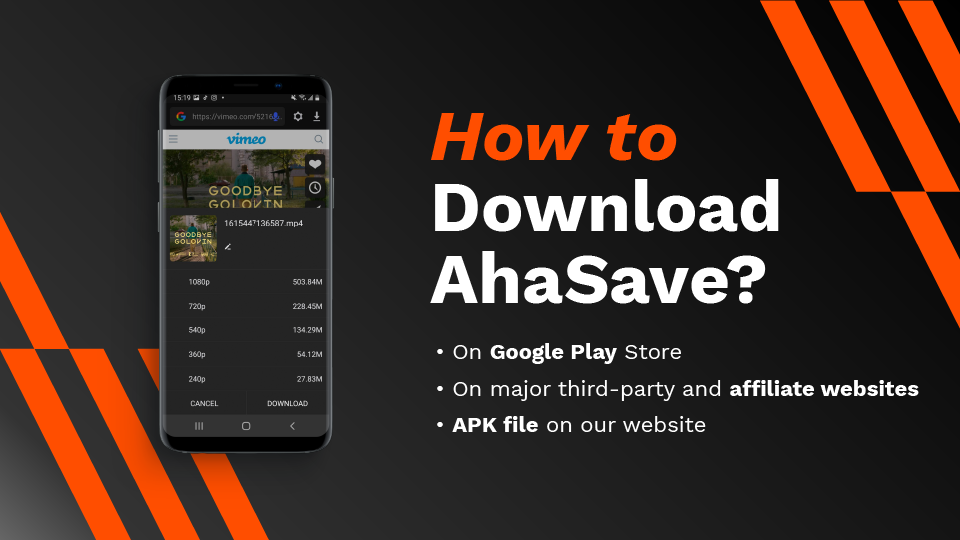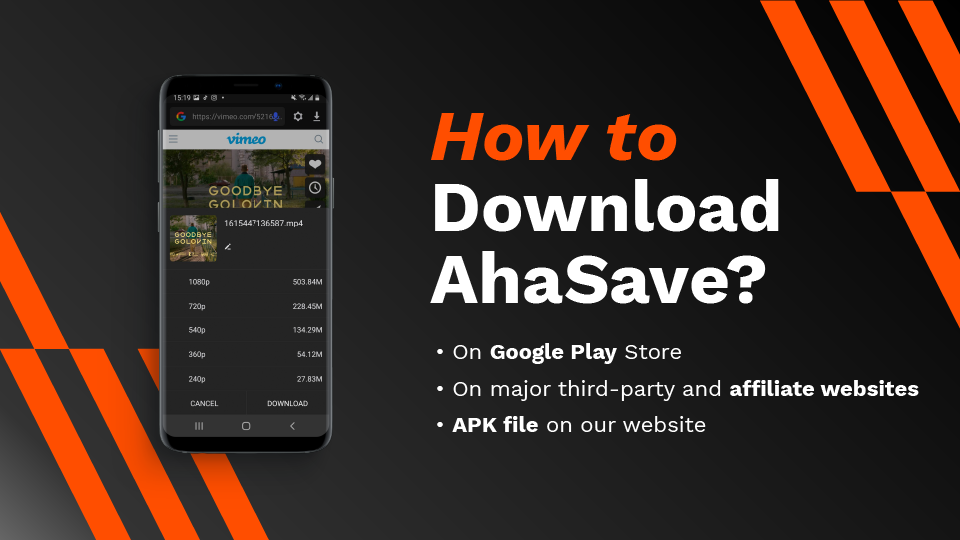 AhaSave All Video Downloader app is safe and free to use. This video downloader has a private browser that auto-detect videos on the website. AhaSave All Video Downloaders support all major social media platforms and offer high definition video downloads, making it perfect for downloading psychological thrillers online!
Features of AhaSave All Video Downloaders
Browse any video or song with a built-in browser
Lock your videos in a private folder to protect privacy
Download H.D. videos and enjoy them offline
Save and download videos from any social media site Facebook / Instagram/ Twitter / Vimeo / Tumblr video.
AhaSave supports all the formats like mp3, mp4, m4a, m4v etc.
Automatically detects the links from the web browser and download videos in the background.
Respect Intellectual Property Rights
Do note, understand and respect intellectual property rights. Any information video, article, pictures or information that you want to download from the internet should be used for your personal uses only.
Get Your Free Android Video Downloader Now!
If you are looking for another video downloader for Android, check out our AhaSave video downloader series, which is designed for various social networking platform for your specific needs:
Check out AhaSave: Tiktok |
Pinterest | Twitter | Google Play | YouTube | Website | LinkedIn | Reddit
Need more tips? Find 'em all here!
Become our AhaSave Ambassador today!