As a parent, you are always on the lookout for the best parenting hacks from 5-Minute Crafts! DIY-style YouTube channel 5-Minute Crafts is perhaps one of the most well-known life hacks website. It is the ninth most-subscribed channel on the platform, according to Nielsen. Life hacks and crazy home science tricks are abundant on the site, which bills itself as a place where people can "experience the thrill of doing things themselves."
Although some of its video content prove life skills that could be considered entirely beneficial (eg. the channel has some of the best parenting hacks), the ones that have gone viral appear to be on the strange side of the spectrum. Does ASMR soothe in a manner that touches your dopamine receptors? The 5-Minute Crafts videos are laden with bright colors, curiously emphatic action (no one talks, but they are emotional), and simple solutions to the minor problems. They have some valuable hacks which could help in COVID-19 Pandemic too. Here are some of our favourite best parenting hacks from 5-Minute Crafts.
Top 6 Best Parenting Hacks from 5-Minute Crafts
Lolimed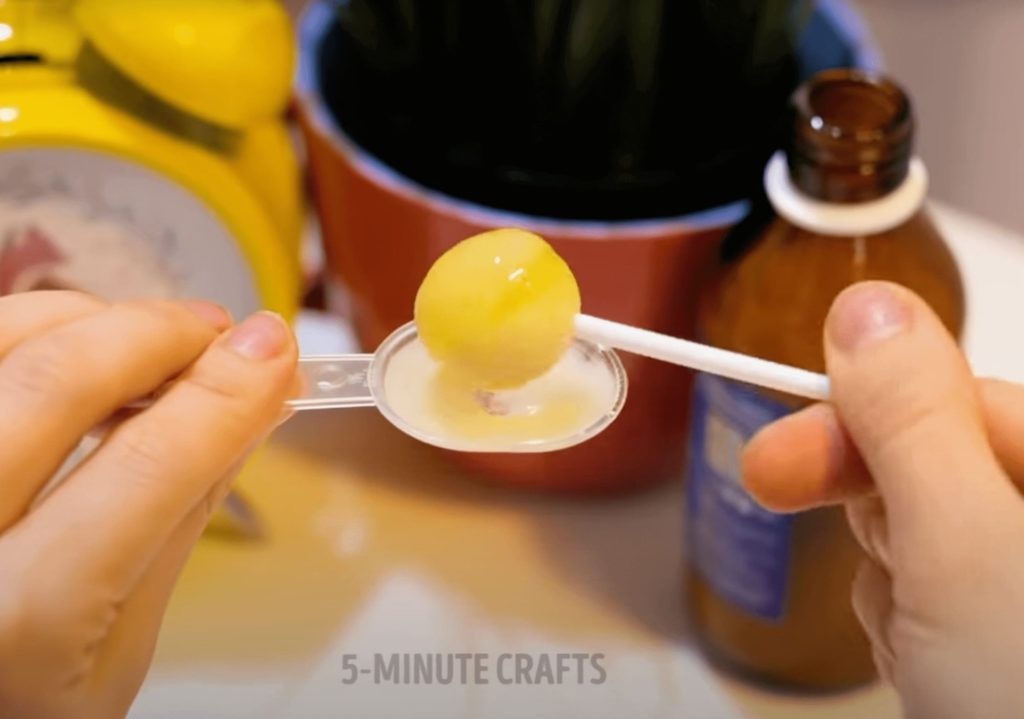 It is one of 5-Minute Craft's most successful parenting tips. This hack is great if your children get a cold but refuse to take cough syrup or medication. It is the straightforward hack since all you need to do is dip a lollipop in syrup and serve it to your child. A kid can't resist sweets; therefore, they'll happily consume them, but what they don't realize is that they're also taking their medical dose, and their parents are tricking them nicely.
Using plastic bags to preserve your child's clothes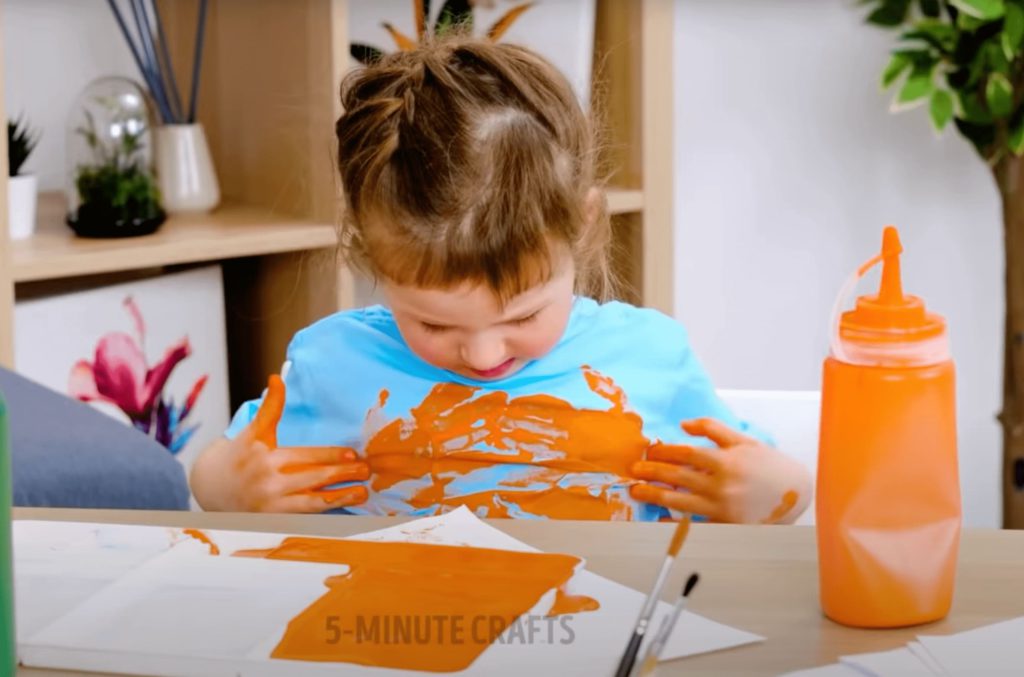 This is one of the best parenting hacks that is straightforward and gives you the convenience you want. Children like drawing. They may sketch anywhere and whenever they choose. If your child enjoys painting, you should attempt this trick. It's as simple as that you need plastic bag and cut it at the bottom. Turn it into a shirt and make your child wear it. It will keep the paint from leaving marks on your clothing. When your child is finished playing with the colors, remove the plastic bag from them. It is the most straightforward trick you can apply in parenting; when the kids are home all day and have a lot more to deal with, this one hack will help you somehow.
Playing while wearing socks at Home is not dangerous anymore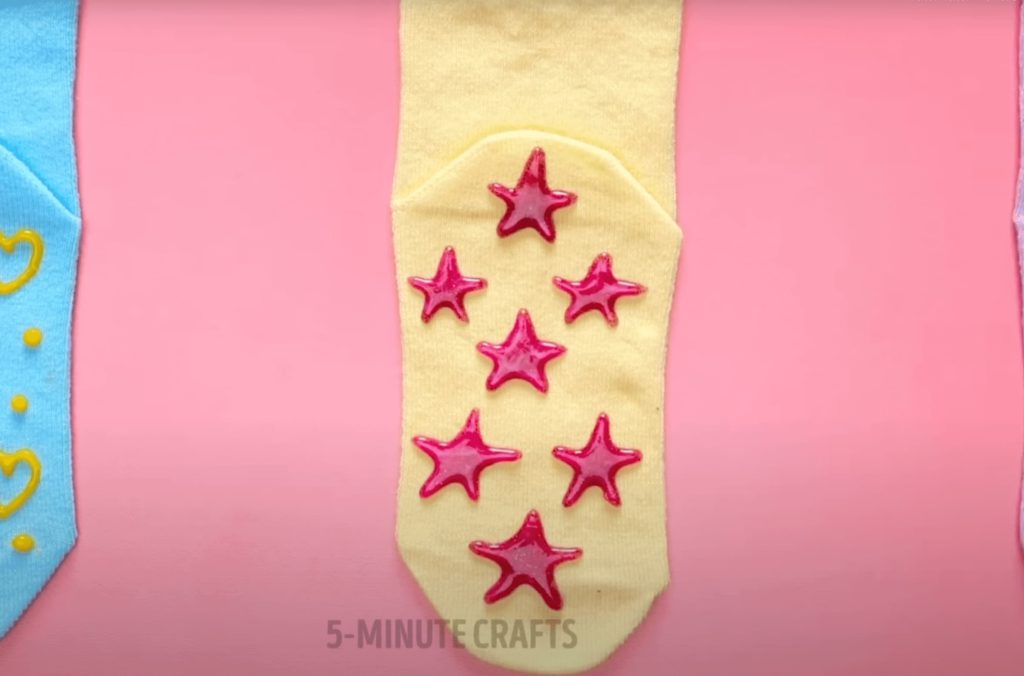 Kids often play inside the house while wearing socks, and it gets slippery sometimes, which could hurt them. There is also a workaround for this. Take a glue gun and draw some stars, the sun, or sea waves on the bottom of the sock, then let it dry. This incredible trick may help you relax a little. When the socks are dry, they will no longer be slippery on the floor. Moms should attempt this handy best parenting hack since it may assist them a lot in a pandemic because kids can't go outside and play all the time indoors. In such a case, this hack comes in handy.
Eating Lipstick can be fun too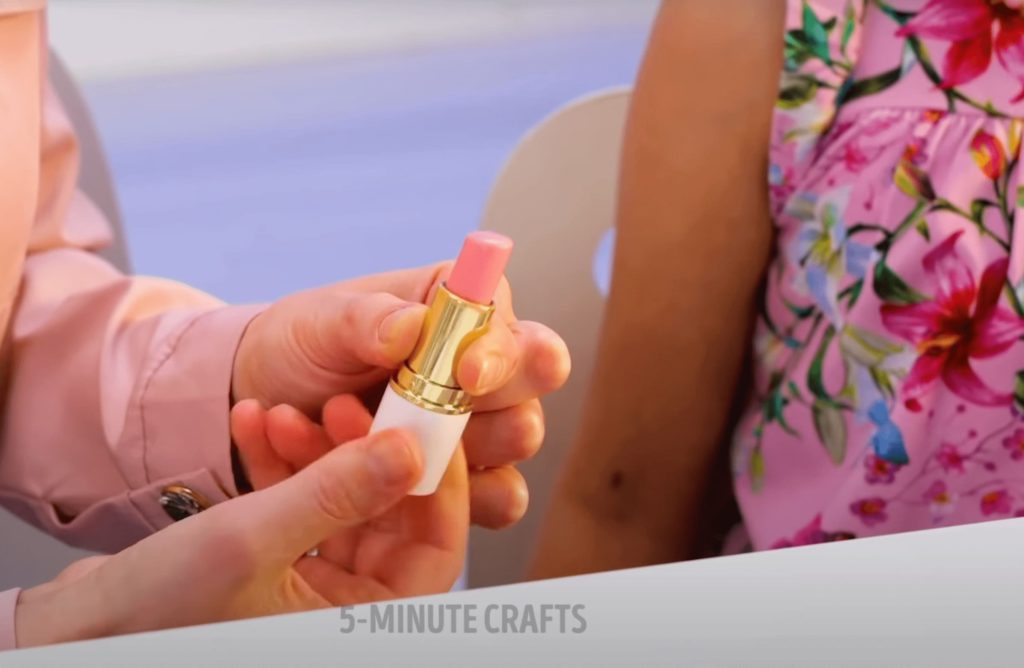 Sometimes kids want to try everything in the world, even your lipsticks. Lipsticks are more appealing to children than any other cosmetic product, and they even attempt to eat them. Try this hack from 5 minutes craft to make the customized Lipstick for your kids. Combine a tablespoon of coconut oil with some chocolate chips or chunks of chocolate. You get to choose the hue of the chocolate chips. After that, melt it over a candle flame and pour the resulting liquid into the empty Lipstick. Let it dry for few moments, and then the Lipstick is ready. Kids can eat it or either use it. It's not dangerous anymore – certainly one of the best parenting hacks, if not the most delicious!
Washing Hands Will be Fun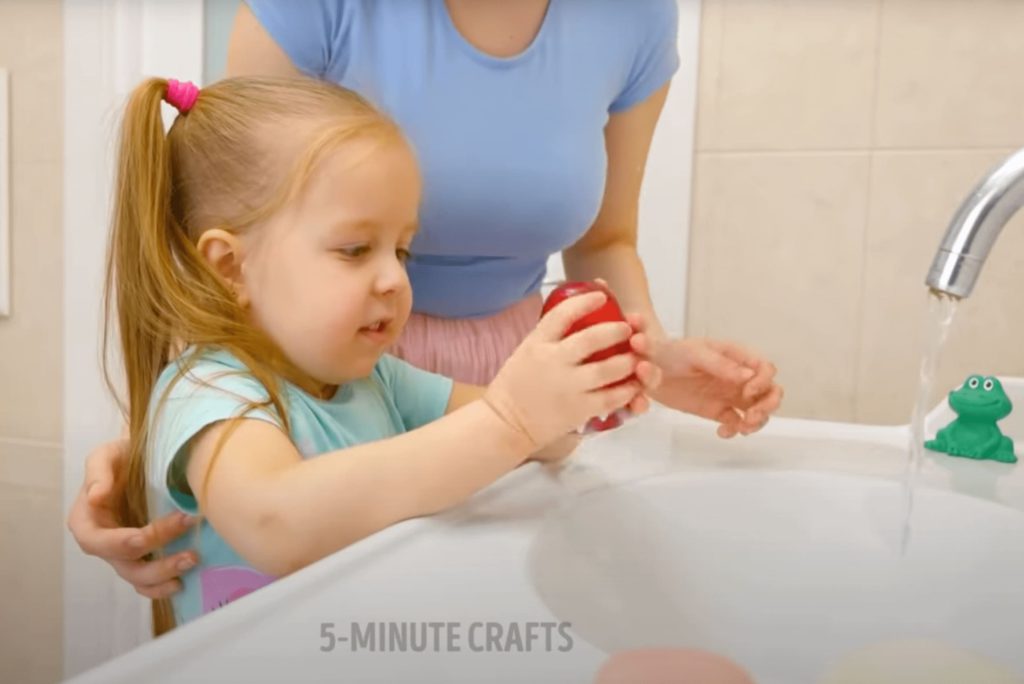 Children dislike washing their hands properly. They do it so quickly. There is also a method for making them wash their hands correctly. Pour the soap concoction into the oval-shaped ball-type box and place a tiny toy inside. Then put it aside to cool. After a while, it will become a toy soap, and children will undoubtedly like it. This hack is helpful in a pandemic since appropriate hand washing is required.
Homemade Food Is Not Boring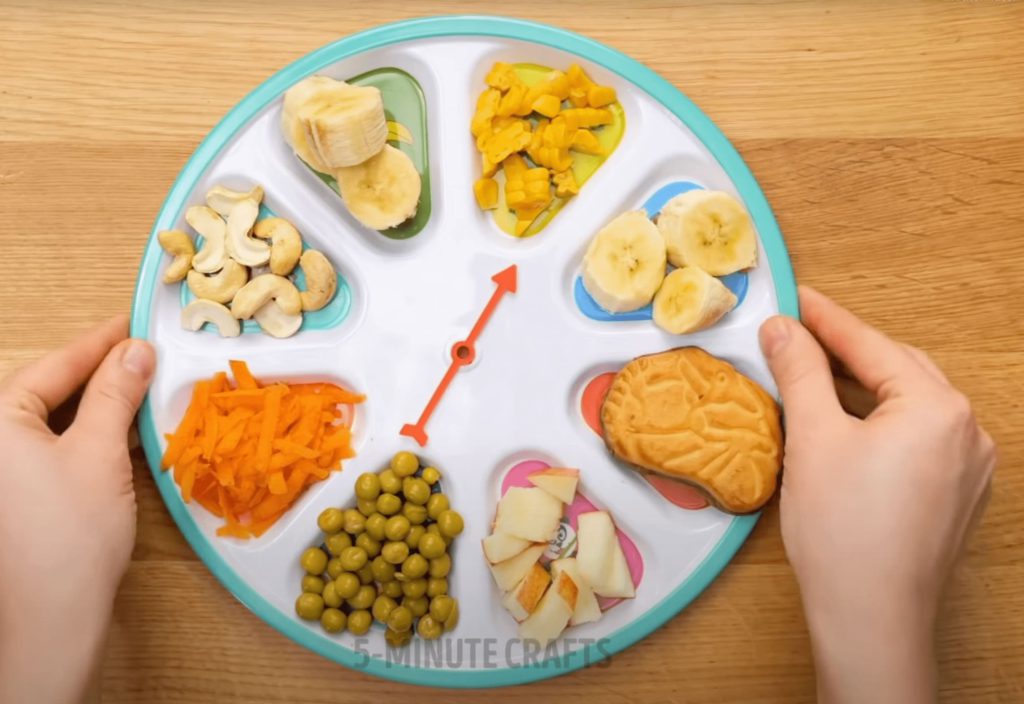 Children are solely interested in sweets, candies, and chocolates. They aren't interested in homemade sandwiches. For this, there is a straightforward and practical hack. All you have to do is take a foil paper and cut it into the form of whatever animal you choose, such as a rabbit or a bird. Place the paper animal on the sandwiches and bake for a few minutes. It will cause the foiled part of the bread to stay unbaked, resulting in an animal form, and your sandwiches will no longer appear uninteresting.
How Can You Download Best Parenting Hacks Videos Offline and Share With Friends?
Well, there is a fantastic site where you can download these videos and view them offline, anywhere, and whenever you want. AhaSave enables you to download the best parenting hacks videos for free and in a few simple steps, so that you can share them with your friends or fellow parents of your community.
AhaSave is a secure app platform that allows you to download many social media applications like Facebook, Instagram, and Twitter. These beautiful best parenting hacks videos from 5-Minute Craft may be download with the AhaSave Facebook video downloader. These videos are protected by intellectual property and rights. You only can download these for personal use.
This procedure is comprised of a few simple steps:
Copy the URL to the video you want to view.
Paste it into the Ahasave Facebook downloader's built-in bar.
AhaSave will automatically detect the video.
Once you've clicked the download option, you'll be able to view your favorite movies whenever and wherever you choose.
Get Free Video Downloader for Android Now!
If you are looking for another video downloader for Android, check out our AhaSave video downloader series, which is designed for various social networking platform for your specific needs:
Check out AhaSave: Tiktok |
Pinterest | Twitter | Google Play | YouTube | Website | LinkedIn | Reddit
Need more tips? Find 'em all here!
Become our AhaSave Ambassador today!