Blockchain, especially cryptocurrency, has become a popular topic over social media these few years. Even Twitter had recently got morphed with all the cryptocurrency talk, and users are looking for Twitter Downloader to save the best posts there.
With massive crypto Twitter accounts, it has become challenging to decide which Twitter accounts to follow. Our team has done extensive research to present the 10 Best Cryptocurrency Twitter Account to track in 2021. It is a great idea to follow these cryptocurrency accounts on Twitter for market updates.
10 Best Cryptocurrency Accounts on Twitter
@VitalikButerin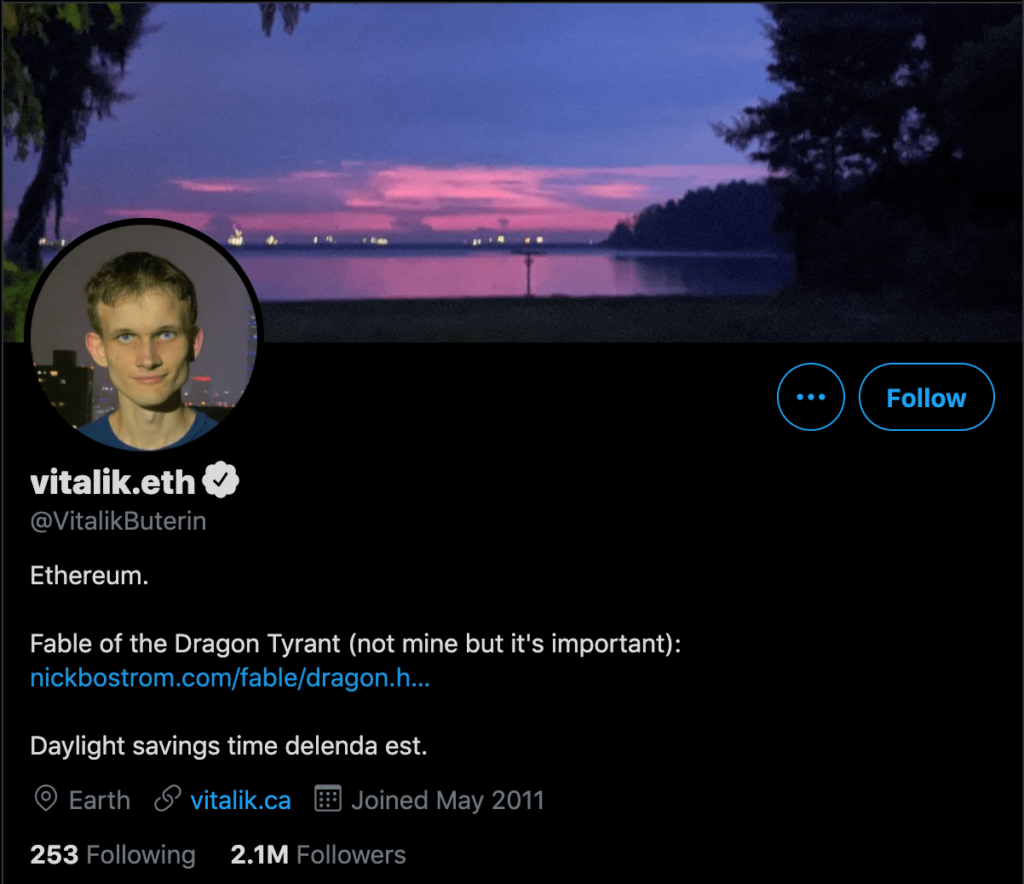 With about 2.1 million followers, it is among the top-notch cryptocurrency accounts on Twitter. He is among the founders of Ethereum and even has a personal blog, vitalik.ca. On his Twitter, he talks about blockchain, cryptography as well as the Ethereum family.
@APompliano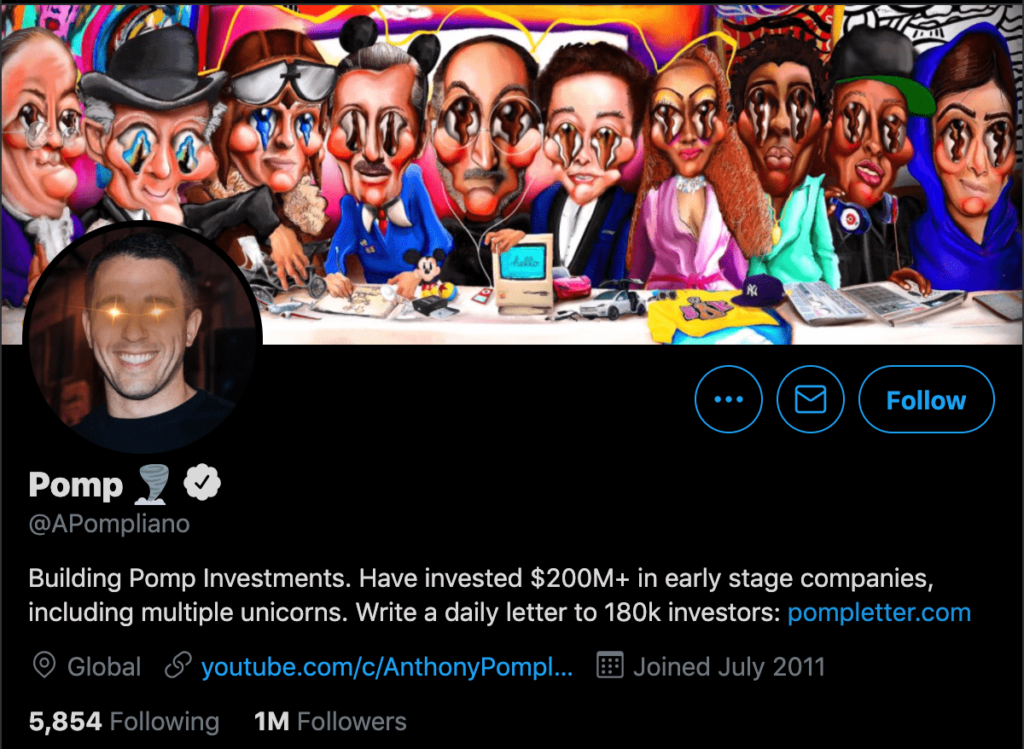 Anthony Pompliano, also known as Pomp, is an American host of the Pomp podcast, investor and entrepreneur on Twitter and YouTube. He focuses on both technology and finance.
His Twitter handle is primarily filled with advice for new crypto traders and investors on how to work smartly. He also presents the future and current situation of Bitcoin.
@ErikVoorhees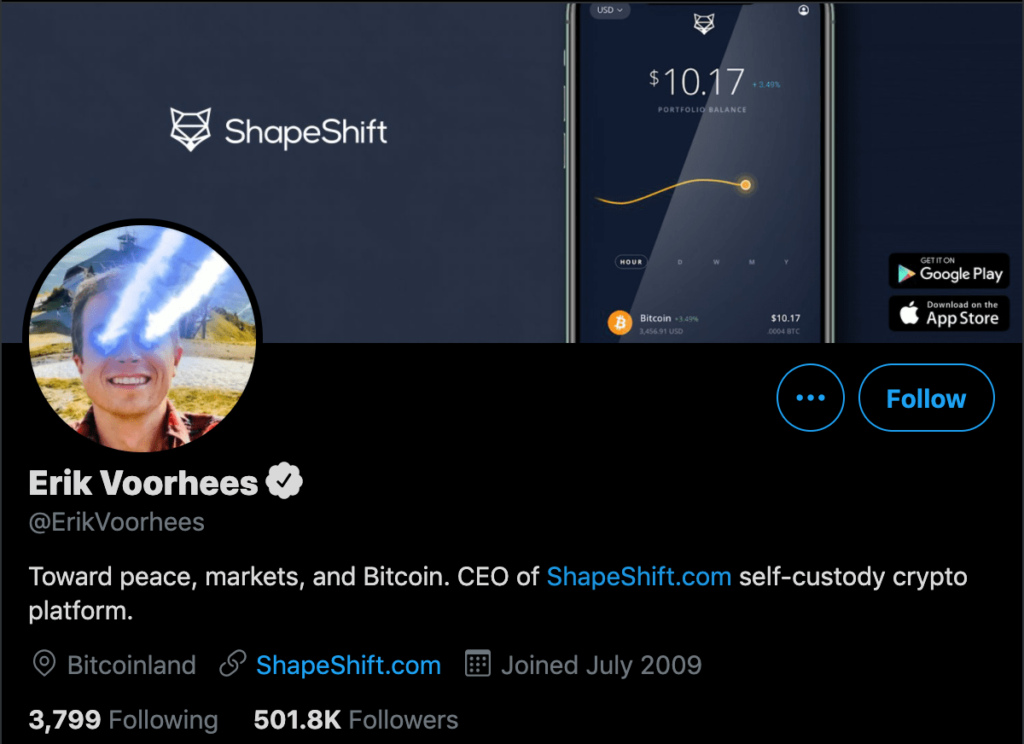 CEO of ShapeShift, a self-study crypto platform, Erik Voorhees is a leading crypto expert who shares his wisdom on Twitter, with over 500.5k followers.
@DocumentingBTC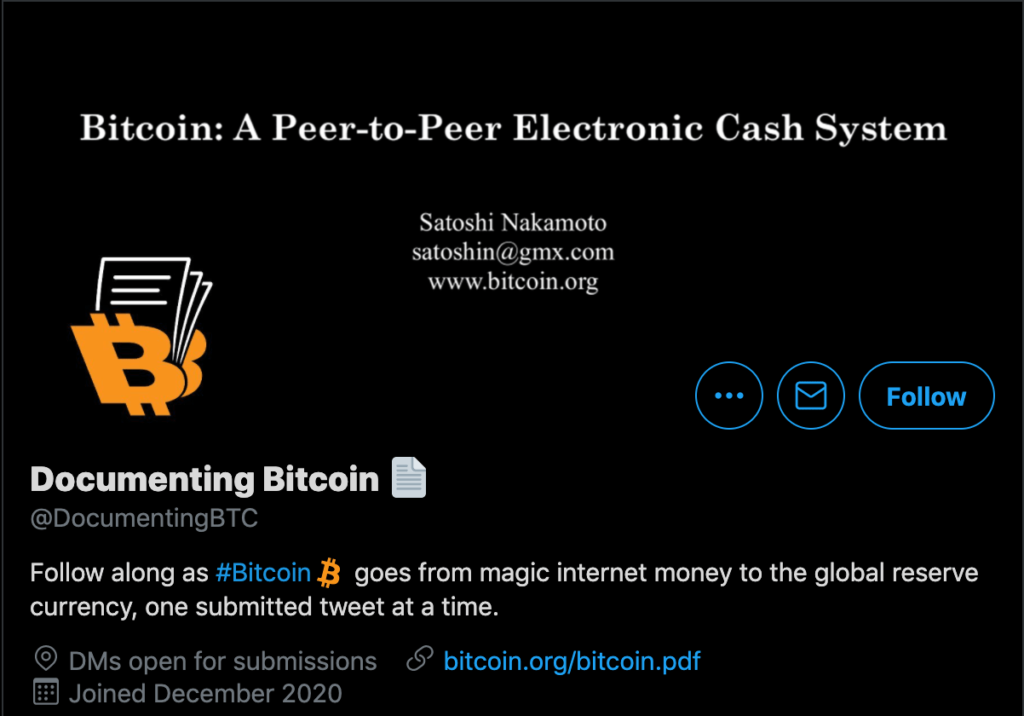 This is another excellent cryptocurrency Twitter account that focuses on Bitcoin. If you want to target Bitcoin in cryptocurrency, then this is a must-follow Twitter account for you.
@ZakaWaqar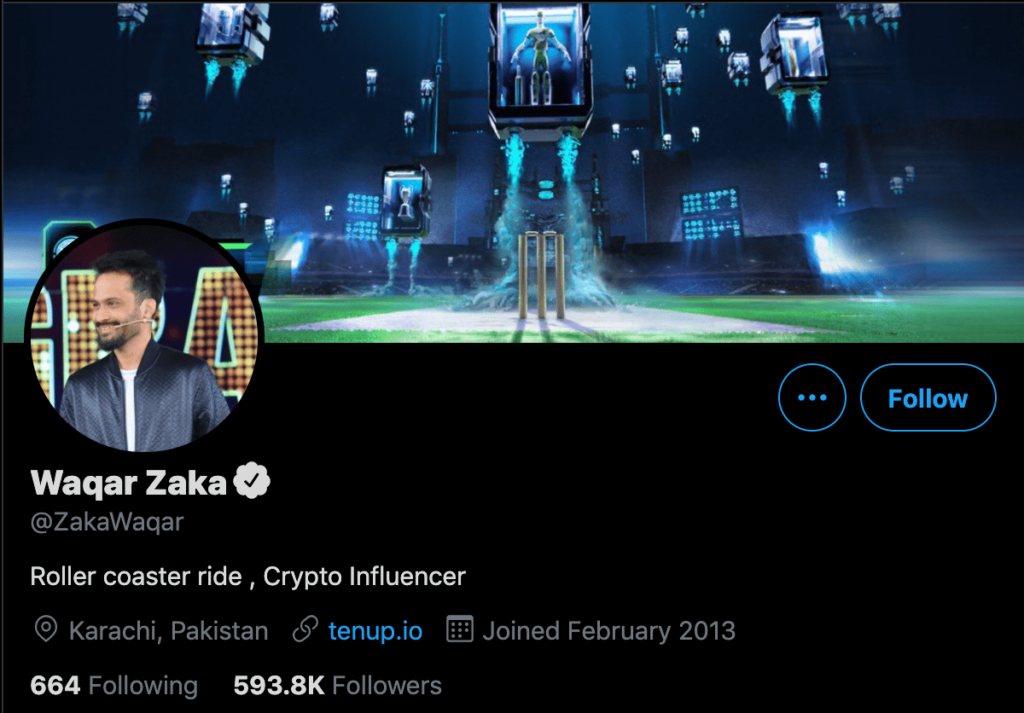 When it comes to cryptocurrency, we can never forget another pioneer- Waqar Zaka. He has worked hard to spread awareness about Bitcoin and cryptocurrency among the masses. As the founder and partner of Ten-up, Waqar Zaka has established paid courses for others to learn more.
@CryptoCobain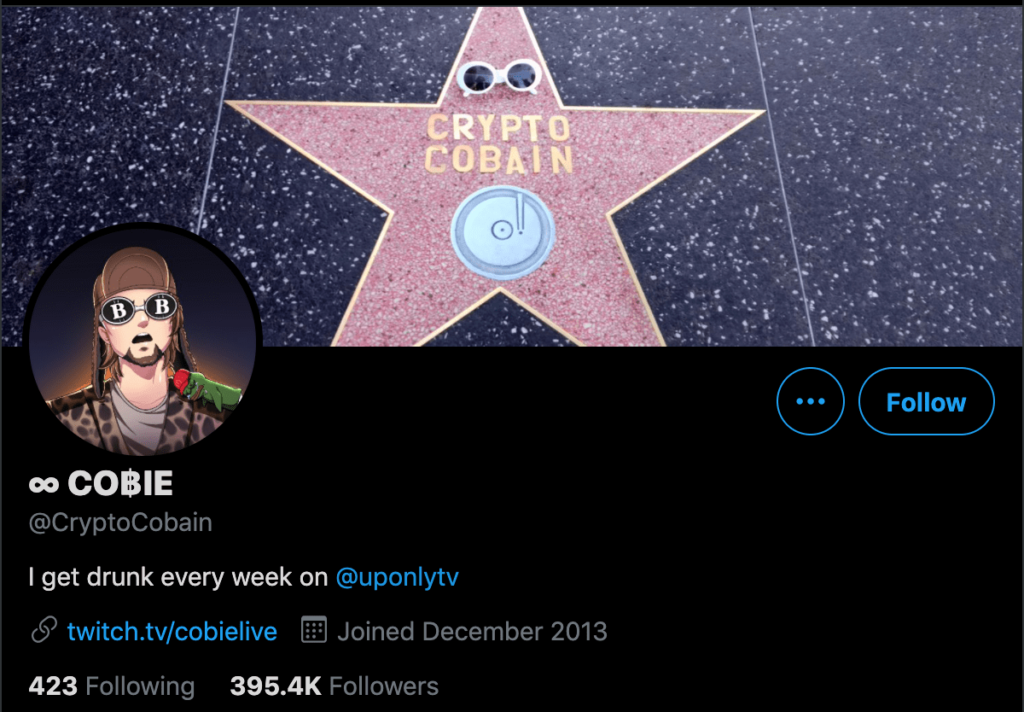 CryptoCobain is a little different from other crypto corners on Twitter. This is a corner only for crypto talks, from humour to profitable tips, all in one place. Check out their recent tips for dogecoin and join in their humour at the same time.
@NickSzabo4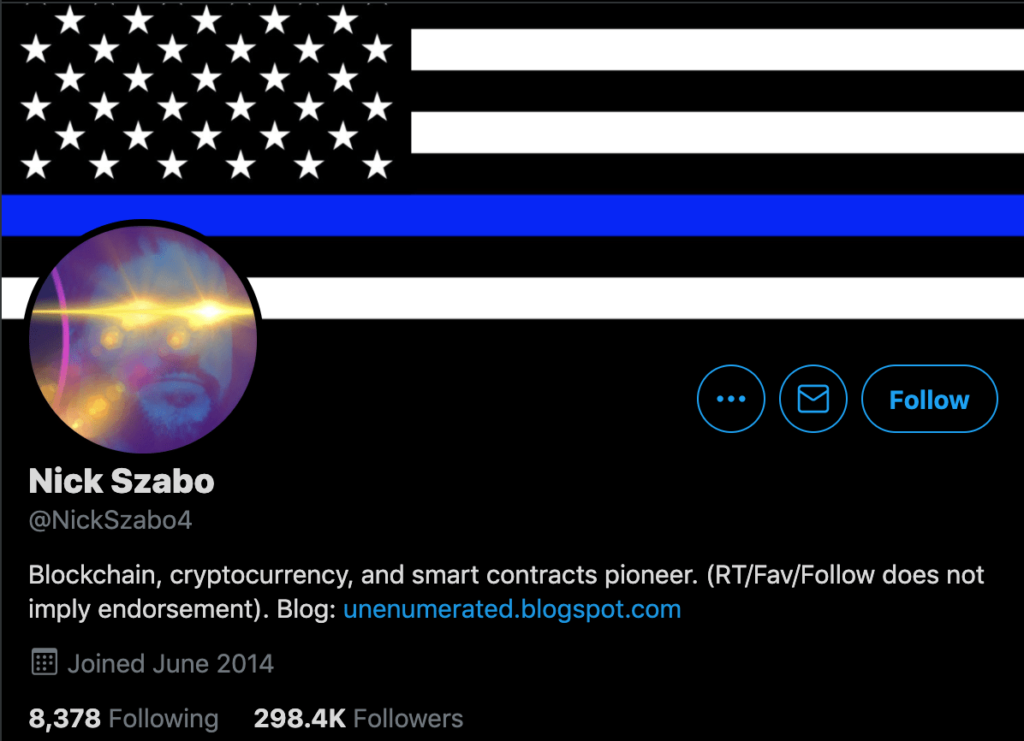 Nick focuses on smart contracts, blockchain and cryptocurrency over at Twitter and his blog: unenumerated.blogspot.com. With a 297.9k follower's community, it is quite an exciting twitter corner—a place to enjoy and learn.
@ToneVays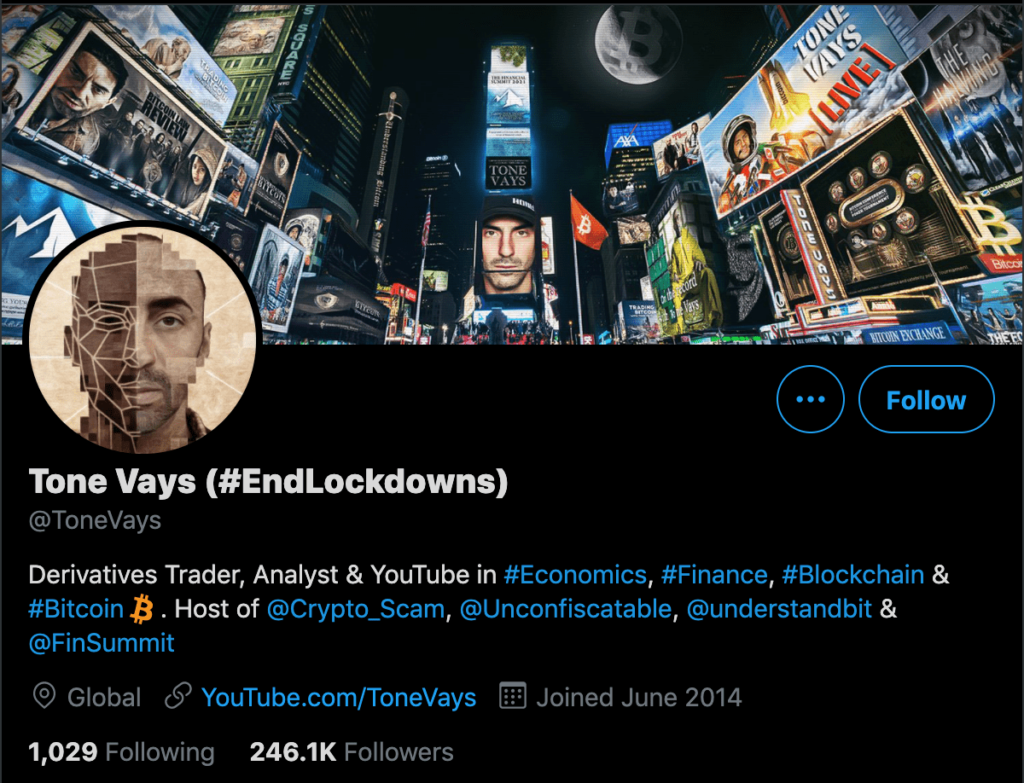 Now let's bring a little change to the list by adding a crypto trader where you can learn all about crypto currency, derivate, trading and analyses. It's a place to know all about the crypto world, trends and investing tips.
@nic__carter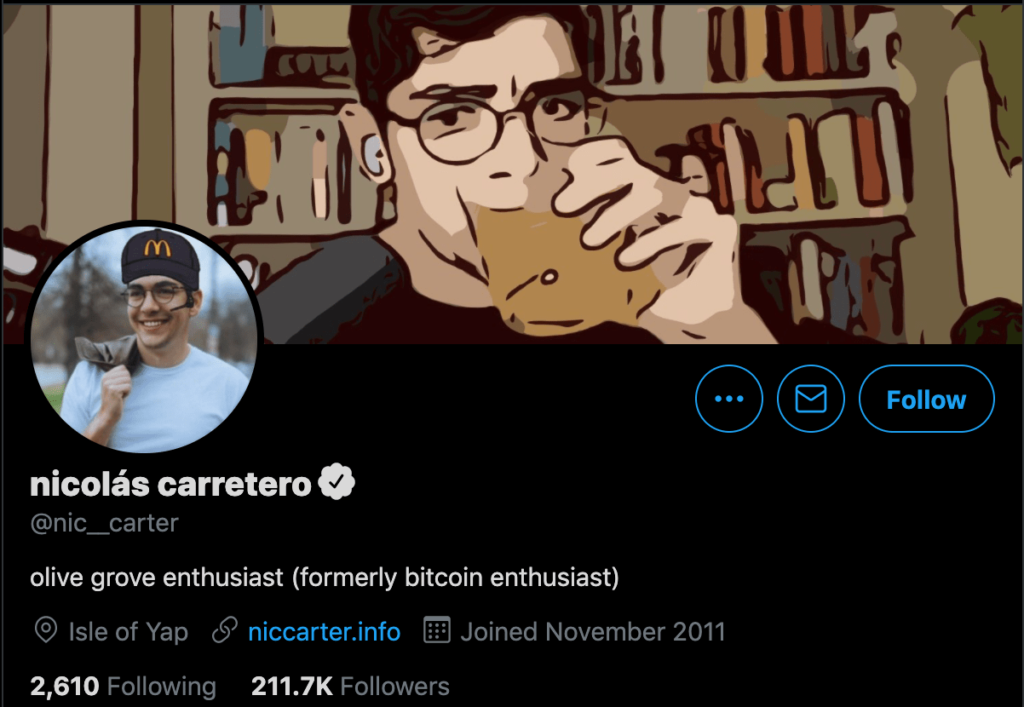 Nicolas has built a niche audience on Twitter and his blog: niccarter.info. He is a deep, profound researcher covering all essential aspects of Bitcoin and its trends. Do remember to check out his Nic Debates Bitcoin Series too!
Found some important cryptocurrency tweets you need to download? We recommend you to try the AhaSave Twitter Downloader. With this free AhaSave Twitter Downloader, you can download the tweets, videos, gifs and all kinds of content on your phone.
AhaSave Twitter Downloader
Save your favourite and important Twitter tweets, gifs and other content with AhaSave Twitter Downloader. It has got all the essentials a good downloader should have. Here are a few features that are worth to mention:
Free and no registration for AhaSave account required
Lightweight
Easy download with a few taps
Different downloading methods to opt for
Keep essential videos in the private folder
Download manager to organise your tweets
How do I download Tweets on Twitter?
It's pretty simple:
1. Download AhaSave Video Downloader for Twitter on the Play store
2. Open Twitter to save your favourite content piece
3. Click Share via Tweet and choose AhaSave Twitter Downloader
4. Tweets will be downloaded automatically
Protecting Property Rights
Noteworthy, property rights are a sensitive matter, and it's easy to overlook it. Therefore as you download the images, ensure they are for personal use to avoid compromising intellectual property rights.
Download Videos on Android for Free
If you are looking for a video downloader for Android, check out our AhaSave Video Downloader series, which is designed for various social networking platform for your specific needs:
Check out AhaSave: Tiktok |
Pinterest | Twitter | Google Play | YouTube | Website | LinkedIn | Reddit
Need more tips? Find 'em all here!
Become our AhaSave Ambassador today!