Food blogs have revolutionised the world of cooking, offering a diverse range of recipes. At the same time, foodies travel to new destinations to try traditional food from different countries. However, these food destinations are expanding themselves and becoming more diverse and unique. Therefore, it is never easy for home chefs to discover and try new dishes, techniques, and cuisines of different countries during their busy routine.
The Covid-19 pandemic has changed everything, including the way we look at food. In the pandemic era, home cooks have come away with more than new recipes in their repertories. Many food sites and blogs saw a rise in page views because people spend most of their quarantine time trying new dishes.
However, the most viewed cuisine recipes around the world during the pandemic were Asian cuisines. The best Asian food recipes include several major regional dishes from all of Asia. The cuisine is a characteristic style of cooking practices and traditions. Asia is home to many cultures, with each cuisine having their own characteristics.
Asian food recipes are famous around the globe because of their common ingredients. Many cultures in the East and Southeast areas of the continent make use of rice, ginger, garlic, chillies, dried herbs, soy and more. Stir-frying, steaming and deep-frying are the standard cooking methods. At the same time, rice is expected in the best Asian food recipes.
10 Best Classic Asian Recipes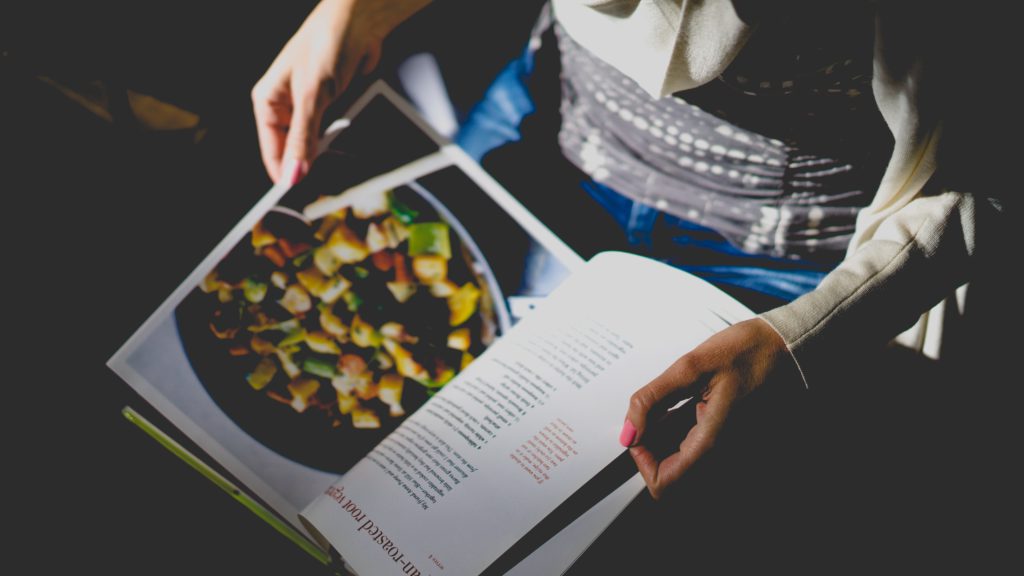 We have gathered some best Asian recipes for you, rich and diverse; consider this a beginner guide that will ease you into cooking Asian cuisine. Try these simple and easy Asian recipes that include cuisines from Korea, India, China, Japan and more. These simple recipes will show you that Asian food is much more than just rice and noodles. So let's start learning the best Asian recipes.
Prawn Fried Rice (Chaofan)
Rice is a predominant ingredient in Chinese cuisines. Prawn fried rice is a complete and delicious meal that feeds the entire family. This tasty combination of components can be anything like prawn, but you can also use meat (chicken, pork, or beef) or vegetables ( carrots, onion, peas, corn etc.). This fantastic combination of proteins and vitamins is a wholesome meal for dinner. It is a simple and quick meal at home.
Ginger Chicken
This recipe is the kind of 30-minute dinner recipe everyone will surely love. When cooked with chicken and other spices to give a sticky sauce, garlic has all the same delicious flavour that you expect from an Asian takeout and can be made in minutes. This is the most cooked dish from Asian dishes because of an aromatic mixture of ginger and garlic that gives off a strong smell of the sauce. The ingredients like lime juice, ginger, garlic, vegetable oil and chicken thighs are usually available at your home.
Butter Chicken
Butter chicken is a simplified yet tasty version of the Indian classic that combines chicken with tomato sauce and aromatic spices. You have to stir fry the boneless chicken in butter and then sauté the finely chopped onion in a separate pan. Then add tomato puree, spices and chicken into it, a perfect meal for dinner. Perfect with rice otherwise, tortilla would be the combination too.
Chinese Chicken and Broccoli
An easy and delicious Chinese chicken and broccoli stir fry recipe is full of juicy chicken and crispy broccolis in a hot brown sauce, just like the one in a Chinese restaurant. This is the perfect meal because it is easy to prepare the recipe. If you rarely cook Chinese stir-fries at home, then this is a great dish to start with. This delicious dish requires only one vegetable, one protein and one sauce.
Korean Fried Chicken
Korean spicy fried chicken, also nicknamed "candy chicken", is famous for its addictive crunchy exterior and soft inside dipped in a thick sweet-spicy sauce. This spicy chicken got popular worldwide in recent years. A light corn starch with a bit of baking powder reacts with chicken skin to create more surface area, which is then fried in hot frying oil, allowing for a crispier texture. This is the best Asian recipe with all flavours we crave: sweet, spicy and sour, perfect for dinner.
Japanese Onigiri
Onigiri, also known as Japanese rice ball, is a perfect example of how inventive Japanese cuisines can be. When stuffed with various filling, spices and flavours, these rice balls make an ideal quick snack. It is an excellent alternative to sandwiches for lunch. These Japanese rice balls are made of steamed rice which are formed into triangular shapes and often wrapped in nori (dried seaweed). You can also stuff it with various fillings.
Thai Turkey Burger with Slaw
This Thai turkey burger is served with a lot of colourful and crunchy veggies. It is a twist on the American classic, paired with a spicy sauce. This is a burst of Thai flavours and is topped with the fresh and crunchy Asian Slaw, cucumber and spicy Sriracha Aioli. Light, healthy, delicious, yet easy to make.
Chinese Hamburger
A pita bread-like bun filled with sizzling braised spicy pork is what we all want. This Chinese street food originated from Shaanxi in northwest China. This delicious bread contains over 20 pieces of spicy pork garnished with a slew of spices. This is definitely the perfect lunch if you want some spicy hit to your taste buds.
Kung Pao Chicken
Kung Pao Chicken is the most well-known Chinese chicken dish outside of China. It is the most authentic and traditional dish that you can find in many restaurants in China. It is a classic Chinese takeout with spicy chicken, peanuts and vegetables in a mouth-watering sauce. This easy homemade recipe is healthy and low in calories.
Satay Chicken
Satay Chicken is probably known as a Malaysian and Thai dish but it actually originated in Indonesia. Many South-East Asian countries have a different version of satay chicken. This Indonesian version is the easiest yet effective recipe. This sizzling satay chicken served with peanut sauce is thick, spicy and chunky.
Download Asian Food Recipes with AhaSave Downloader:
AhaSave All Video Downloader for Facebook is an app that can help you download your favourite Asian recipes. It is easy to use, and the downloader supports downloading videos through a built-in browser. This app is free and helps you save videos from your Facebook news feed, group pages, etc.
Features of AhaSave All Video Downloader:
Fast download
Watch offline videos, anytime and anywhere
Playback tutorial videos in a built-in browser for reference.
Small in size and lite
HD video downloader supports HD videos
Intellectual Property Rights
Before downloading any videos, photos, etc., you must understand that the platform's ownership and intellectual property rights belong to its publishers only. We should respect these legitimate rights and the interests of the owners. Therefore, it's essential to obtain their permission first before using their content in any inappropriate projects. You shall indicate the content source when using the downloaded video or photo.
Download Recipes Online With Free Video Downloader on Android!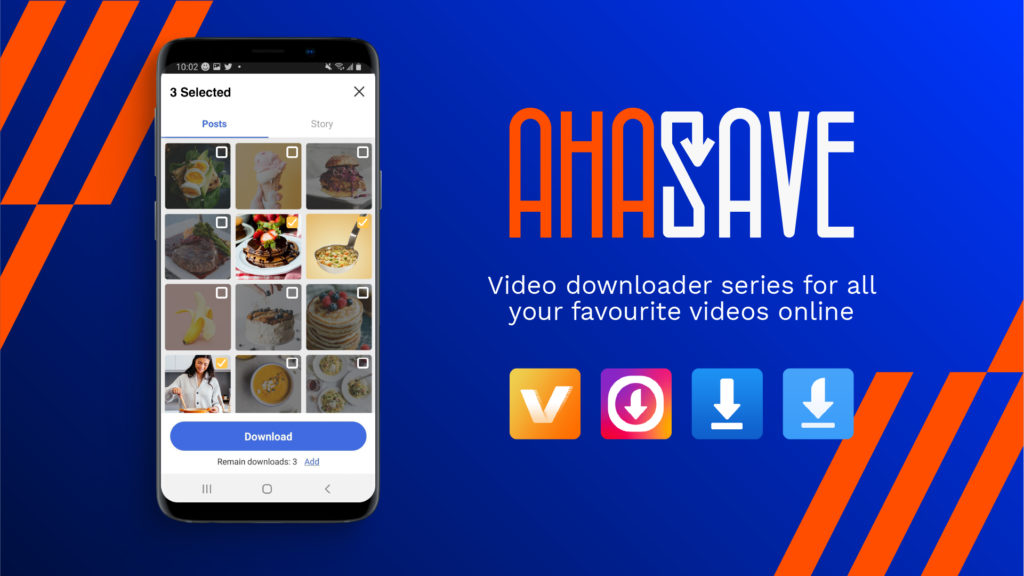 If you are looking for another video downloader for Android, check out our AhaSave video downloader series, which is designed for various social networking platform for your specific needs:
Check out AhaSave: Tiktok |
Pinterest | Twitter | Google Play | YouTube | Website | LinkedIn | Reddit
Need more tips? Find 'em all here!
Become our AhaSave Ambassador today!