We love 5-Minute Crafts videos for simple, fuss-free life hacks. If you have no idea about the term 'life hacks', we will walk you through it. 'Life hacks' refer to any trick, shortcut, skill, or any method that increases the productivity and efficiency of things that are required in all walks of life.
There are many channels on youtube that promote life hacks videos in which they show convenient yet unusual ways of utilising things. 5-Minute Crafts is one of the biggest Facebook life hacks channel. 5-Minutes Crafts videos offer more leisurely forms of doing something.
5-Minute Crafts videos are based on home DIY and shortcuts of doing any potentially applicable work for everyone. Here are some of the best 5-Minute Crafts videos that we've put together and found worthy of sharing with you.
Best 5-Minute Crafts Life Hacks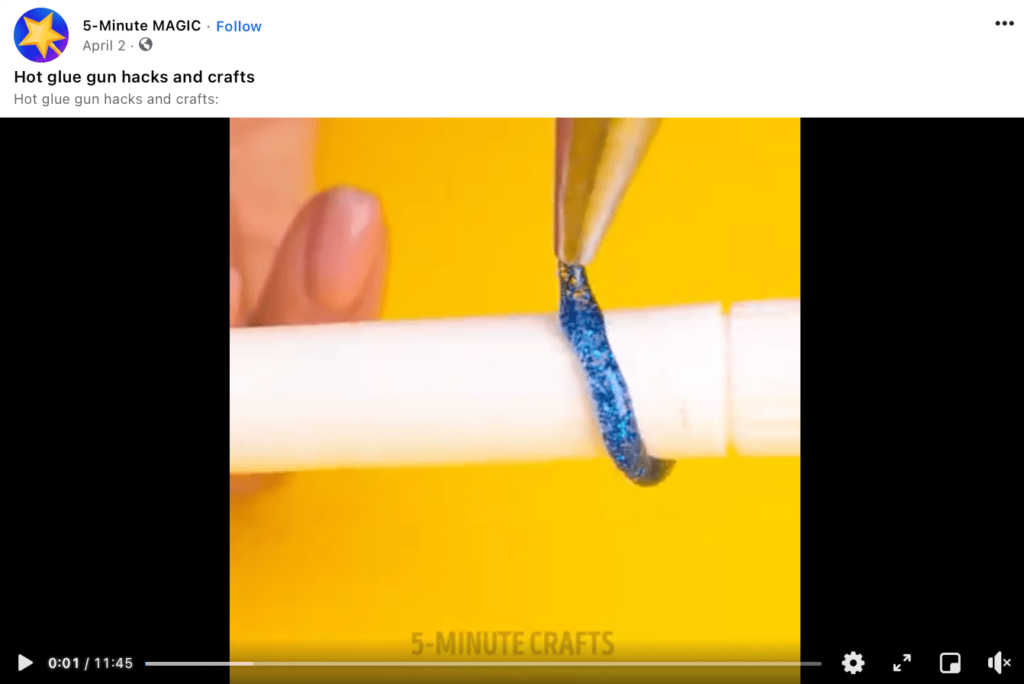 A hot glue gun is an essential yet handy tool that almost every person has in their home. However, most of us think that a hot glue gun is used only to stick stuff together. This 5-Minute Crafts video proves us wrong by showing incredible ways of making beautiful accessories with a hot glue gun. They create the following crafts with the glue gun, such as:
Beautiful DIY dresser handles Astonishing DIY fake nails
Amazing gummy bear earrings
Cute DIY hair accessories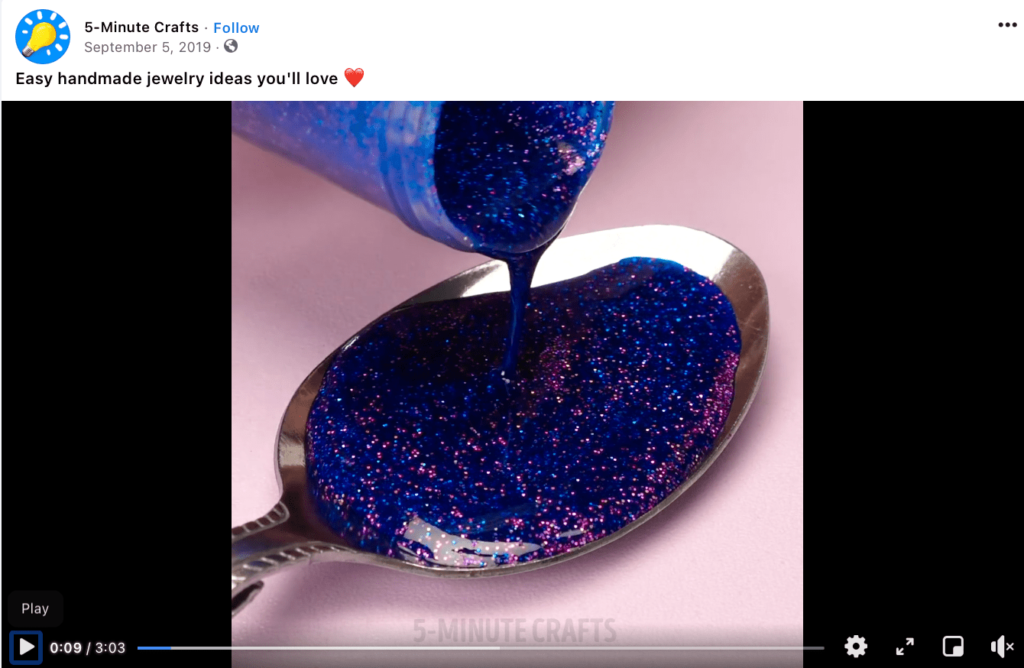 Girls will love this video. The 5-Minute Crafts showed terrific ways to turn your old jewellery into brand new. You can make cool pendants, earrings, bracelets, and other accessories with your hands in under 5 minutes. They create fantastic jewellery and DIY accessories by using the following items:
Plastic bottles
Glue gun
Pieces of wood
Crayons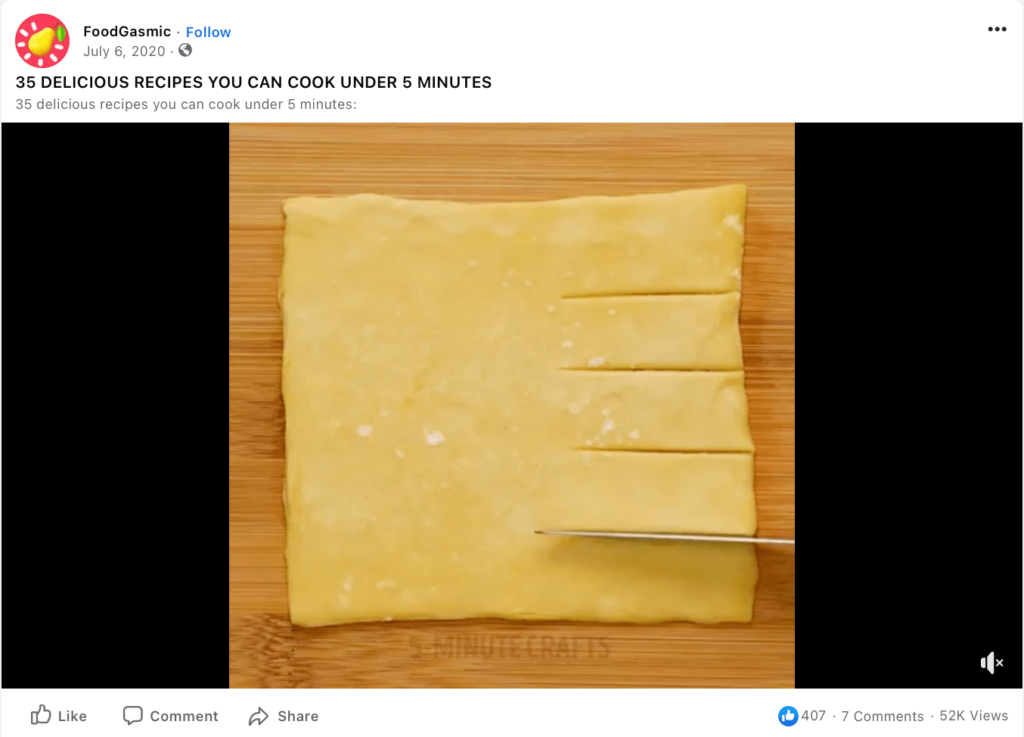 This 5-Minute Crafts food video shows how you can use rice, noodles, and eggshells to fix things. They have also demonstrated simple cooking tricks that will make your life easy and creative. Also, you can make 2 ingredients recipes, some selected dishes below:
Sausage in dough
Homemade pasta
Two ingredient chocolate cake
Mouth-watering egg treats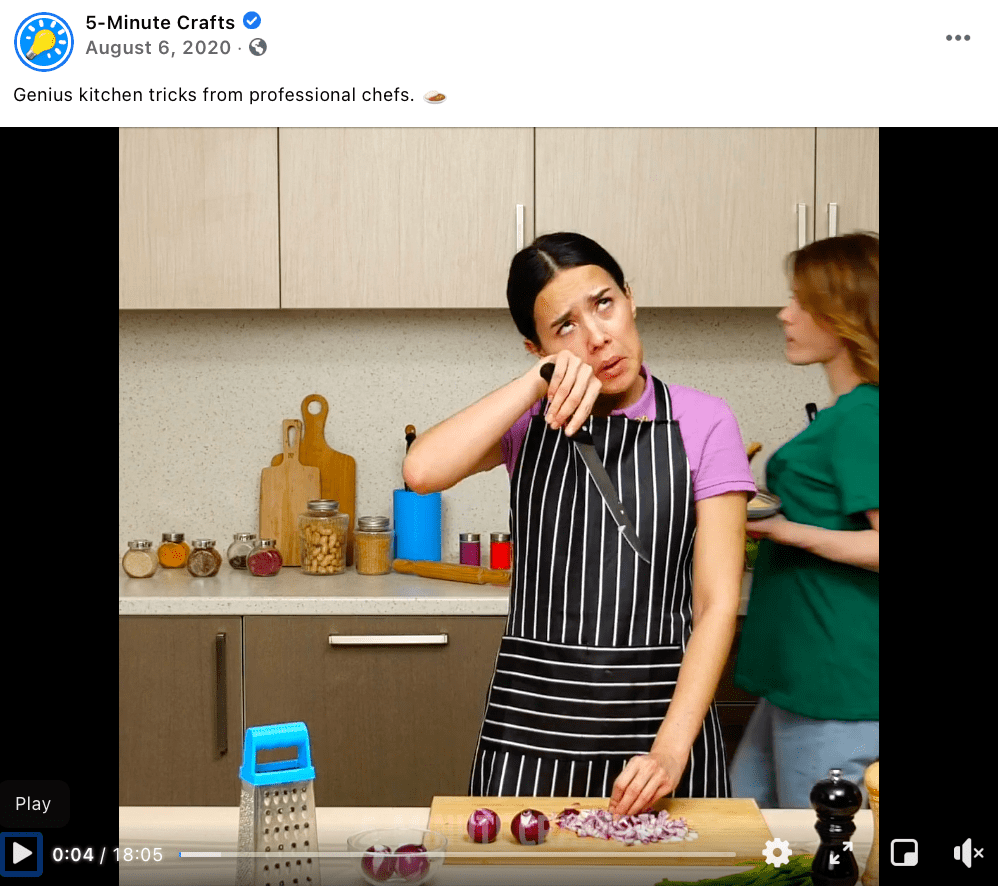 Tearing while cutting onions? This 5-Minute Crafts video covers many different pro tips in the kitchen. Most of these tips are from seasoned home cooks and professional chefs! These tips are easy to follow and effective.
How to Download 5-Minute Crafts Videos?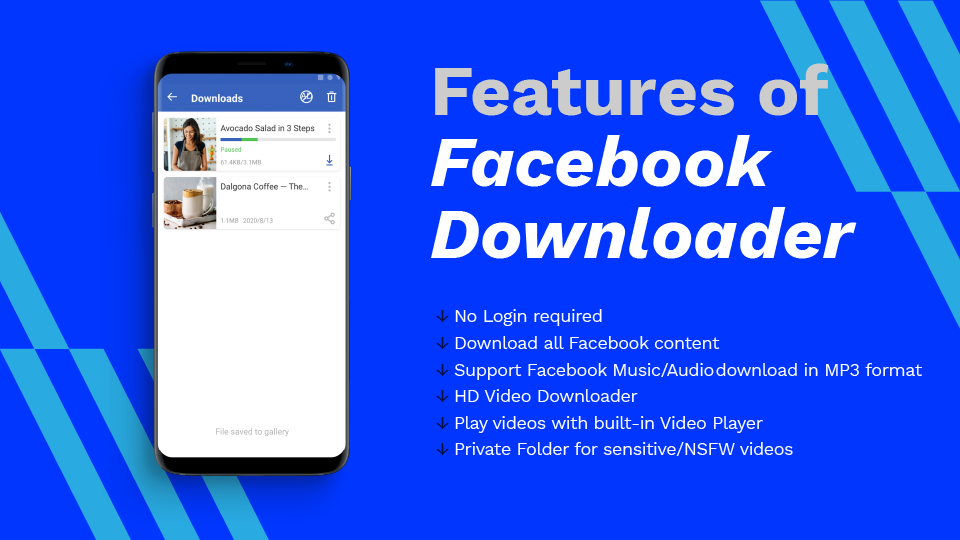 You can easily download 5-Minute Craft videos with AhaSave Video Downloader, a series of video downloaders available for Android devices, on Google Play Store and APK file install, with no root required. To download 5-Minute Crafts videos with AhaSave, just follow these easy steps:
Open video downloader for AhaSave Facebook downloader
Log in with your Facebook account and browse any 5-Minute Crafts videos you like
Click to play the video
That is it!
Facebook videos will be downloaded automatically onto your browser. Now you can enjoy 5-Minute Crafts life hacks videos any time. If you are uncomfortable with logging in to Facebook via our AhaSave in-app browser, you can always browse on your Facebook app, and make use of the copy/paste link function to start your video downloads.
Best Downloader Apps for Android
If you love 5-Minute Crafts videos and looking forward to downloading one, then what are you waiting for? Download it with AhaSave Video Downloaders now.
If you're looking for other video downloaders for Android, check out our AhaSave Video Downloader Series, designed for various social platforms for your specific needs:
Check out AhaSave: Tiktok |
Pinterest | Twitter | Google Play | YouTube | Website | LinkedIn | Reddit
Need more tips? Find 'em all here!
Become our AhaSave Ambassador today!