Find out how you can download Dailymotion videos for free!
Dailymotion is a video-sharing service founded in 2005 and has received 2.5 billion monthly video views as of 2014. Users can post personal videos to the website, which viewers can locate by searching for keywords or categories.
Dailymotion usually offers videos, live streams, playlists, dramas, movies, etc. You can also say that it is an altogether entertaining package. You can easily find any show worldwide by searching with its keywords.
Streaming or Downloading, Which is Better?
Watching online videos is such a hectic process, and many people prefer to watch videos hassle-free by downloading them on mobile. Here are some points that show the benefits of downloading over streaming.
If the buffering takes a long time, you won't be able to watch high-quality videos online. You can watch the video in HD resolution once it is downloaded.
You have to start over if your battery drains while watching online streaming. You can resume watching the downloaded video from where you left off.
If you plan to watch a video several times, downloading it is the best solution.
If you've downloaded the video, you may watch it whenever and wherever you choose. To keep yourself amused, you don't need an internet connection.
Are You Aware That You Can Also Download Videos From Dailymotion?
Ahasave all video downloaders can help you download Dailymotion videos in just a few seconds. You don't have to watch videos online with buffering; download videos with a fantastic downloader and enjoy!
Use AhaSave All Video Downloader to Download Videos From Dailymotion!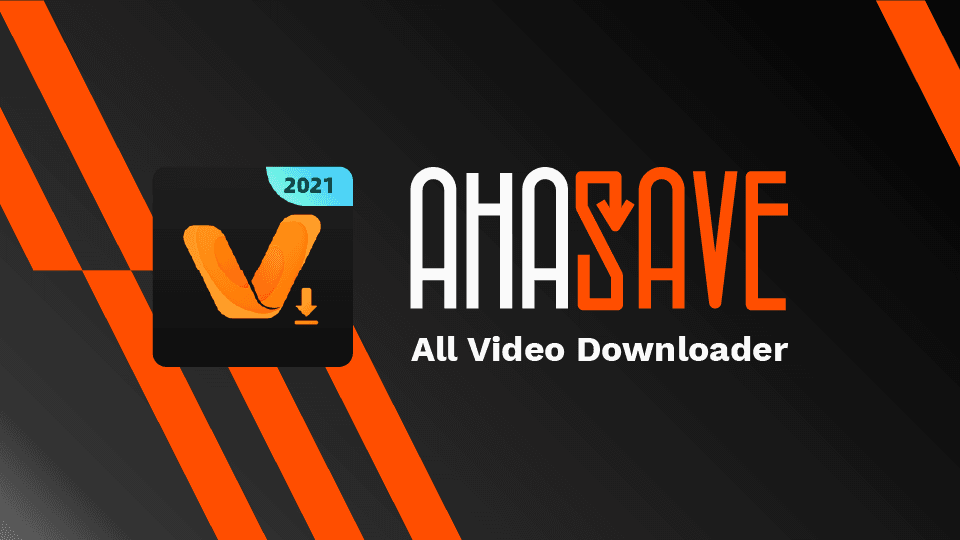 The following are some of the highlights of the AhaSave All Video Downloader:
1. There is no need to log in to utilize the video downloader: Yes! You can download Dailymotion videos without making an account on AhaSave using the AhaSave downloader.
2. Download videos with music: With AhaSave, you may download Dailymotion videos with music.
3. Watermark-free downloads of short and HD videos: AhaSave allows you to download watermark-free short and HD videos.
4. Small and light: AhaSave all video downloader is a small and light downloader that takes up little space on your phone.
5. Saves videos without watermarks in one click: AhaSave Free Dailymotion Video Downloader can save videos without watermarks in just one click.
6. Keep all videos in a passcode: AhaSave all video downloader allows you to keep your videos in a private folder with a passcode.
7. Downloading numerous videos in the background: AhaSave allows you to download multiple videos at once without staying on the downloader. You can focus on your job while videos are downloaded in the background.
8. Compatible on over 50+ websites: AhaSave Dailymotion videos downloader is easy to use.
9. Download videos unlimitedly: With the AhaSave Dailymotion video downloader, you may quickly download many videos from any location.
Two Methods to Download Dailymotion Videos Without an Account Quickly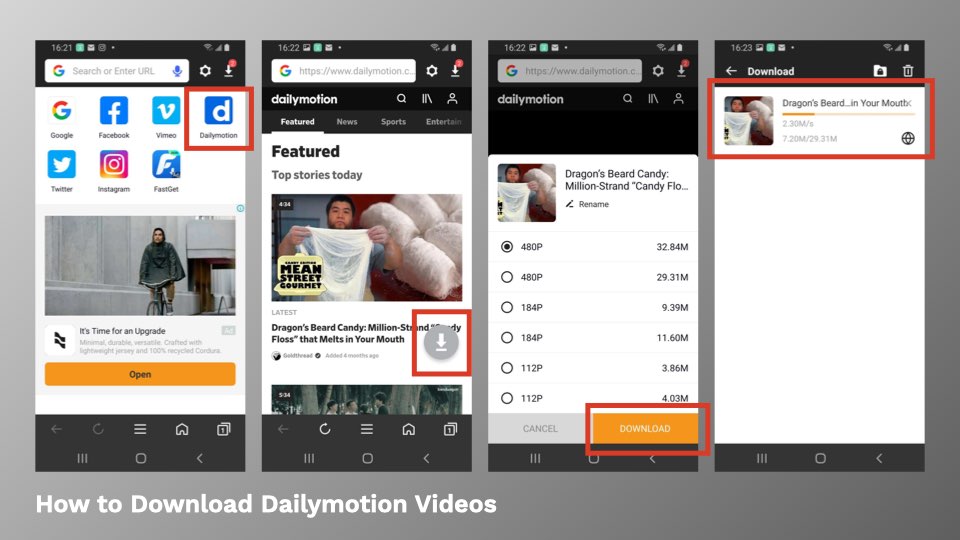 Method 1:
1. Download AhaSave all video downloaders: First, download the AaSave downloader from Google Play and launch the app.
2. Open Dailymotion: Open Dailymotion and search for the video you want to download. Now copy the link to the video.
AhaSave will automatically detect the video and download it to your phone.
Method 2:
1. Download AhaSave all video downloaders: First, download the AaSave downloader from the play store and launch the app.
2. Browse the video: Now browse any video you want to download under the Dailymotion.
3. Click on the download button: Now click on the download button.
AhaSave will automatically download the video on your phone.
Respect Intellectual Property Rights
It is essential to consider intellectual property rights and interests. Every video, photo, Instagram story, and Reel on any social media platform belongs to the publishers or owners. We respect such legal rights and interests. Before using the content, we also recommend that you get permission.
Download Dailymotion Videos With AhaSave Today
If you are looking for another video downloader for Android, check out our AhaSave video downloader series, which is designed for various social networking platform for your specific needs:
Check out AhaSave: Tiktok | Pinterest | Twitter | Google Play | YouTube | Website | LinkedIn | Reddit
Need more tips? Find 'em all here!
Become our AhaSave Ambassador today!