In case if you are wondering how you can download Onlyfans videos, you have landed on the right page. Creators often use different platforms to broadcast and share their content for all to see. One of those platforms is OnlyFans. 
What is OnlyFans?

OnlyFans is a content-sharing platform that allows users to share any content they choose, including adult material. This platform was created in the United Kingdom, and it has spread to numerous countries on a wide scale. Users can earn money online using Onlyfans when they send out a PPV message to their subscribers. These messages have a price that is attached to them, and the only way they can view it is if they pay the required amount. A variety of content can be sent, including photos, videos, audio tracks, and photo sets, and individuals can actually download OnlyFans videos in a simple manner.
This is a fast and pretty easy way to make money right from the comfort of your own home. The videos and other content that you pay for can also be downloaded using a downloader.        
They can be downloaded quite easily in just a few steps with no hassle, and it is FREE!
The Ahasave All Video downloader makes this process a lot easier and less complicated than using other downloaders. This downloader provides a great solution for those who want to download Onlyfans videos. You can also use AhaSave to download content from other platforms and websites.
The Ahasave All Video downloader is a video downloader app for Android.  It is a free video downloader, allowing you to have your video downloaded in a few seconds by following just a few steps. You can use this downloader to download Onlyfans videos. Here is how to do it.
Install your AhaSave All Video Downloader from the Google Play store.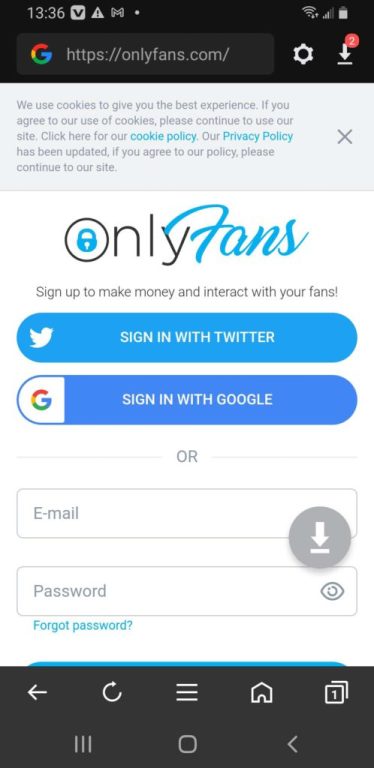 2. Open AhaSave downloader app and search for 'OnlyFans' with the in-app browser. Simply log in to your account.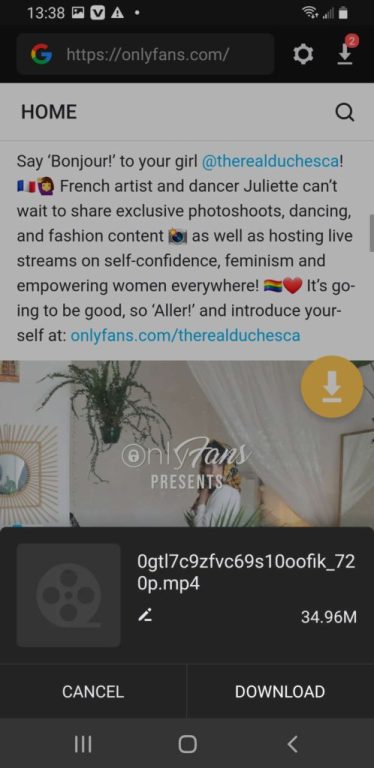 3. Search for the video you want to download and tap on 'Play'
4. The app will auto-detect the link, and you will be prompted to download the video. Tap on the orange download icon at the bottom right corner of the screen. You will be given options on the different qualities to download.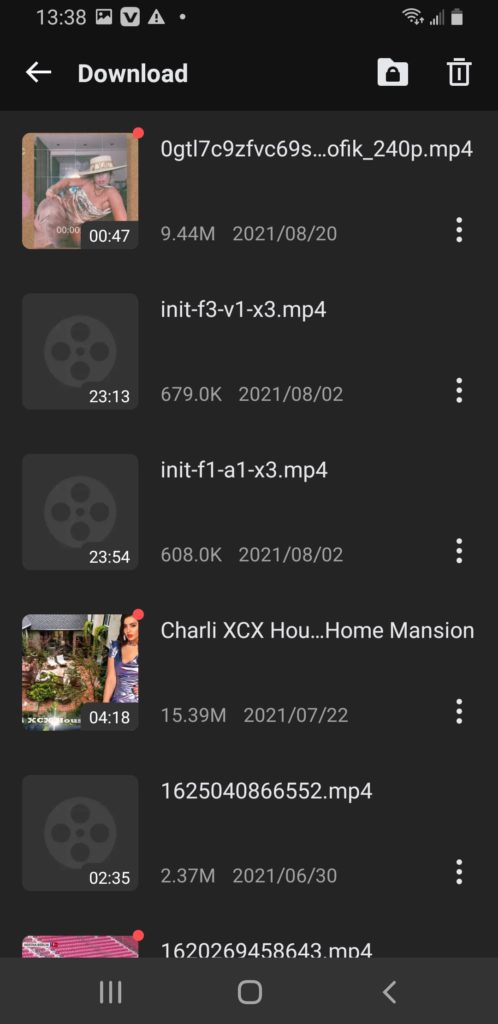 Once you have selected your video quality/resolution, tap the download button. Your video will be downloaded within seconds, and it will be stored in the gallery section of your device.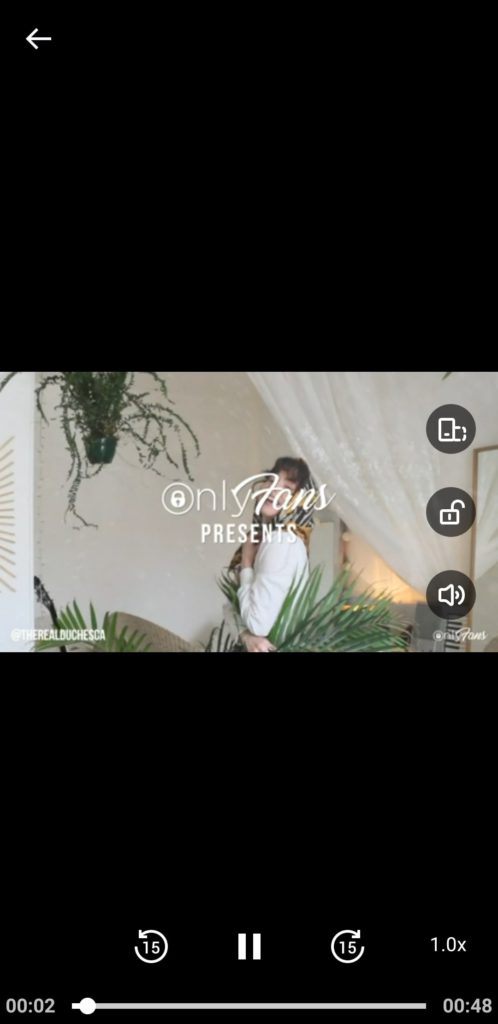 Under your Download Manager, you can play the video with AhaSave in-app video player, set password to make the video private, as well as rename, change or share the video with others under the various settings.
Why Use Ahasave All Video Downloader?
This excellent app has some truly impressive features, allowing you to download videos from OnlyFans for free on your Android.
It is a free video downloader app for Android; you DO NOT have to pay a single dime. Simply install it from the Google Play Store and launch it.
A passcode can protect the videos or any other content that you download. You can create a password to protect your content from unwanted threats or people. Keep the content you download from OnlyFans private to yourself!
You can download content easily by copying and pasting the link.
It is compatible with over 50+ websites and many major social media websites such as Vimeo, Dailymotion, Instagram, Facebook, and many more! 
It uses multithread technology to speed up the downloading process; hence it downloads 3x faster compared to other video downloaders.
You can download OnlyFans videos and arrange your them in the download manager of the app.
Protecting Intellectual Property Rights
Remember to respect intellectual property rights. This means that whatever content you decided to download from the internet should be only used for your personal use and not tarnished in any way. 
Download OnlyFans Videos with AhaSave Today
Install AhaSave All Video Downloader today! This fast and innovative application is going to help you download videos from Onlyfans and other platforms of your choice in no time!
If you are looking for another video downloader for Android, check out our AhaSave video downloader series, which is designed for various social networking platforms for your specific needs:
Check out AhaSave: Tiktok |
Pinterest | Twitter | Google Play | YouTube | Website | LinkedIn | Reddit
Need more tips? Find 'em all here!
Become our AhaSave Ambassador today!