Basketball fans all over the world are went crazy over the recently ended NBA Finals on NBA Twitter accounts. In the final seconds of Game 6, Antetokounmpo cemented his legacy among the pantheon of Bucks' greats with a 105-98 win over the Suns on Tuesday night, securing the franchise's first NBA championship since 1971. If you are still recovering from the NBA final that just ended a few days ago, you're not alone. You can still find people joking, making memes, hoops talking, supporting their favourite NBA teams on Twitter.
While the NBA season for this year has ended, the love for the NBA still goes on. We have brought you a complete and ultimate list of the 10 Best NBA Accounts on Twitter. You can follow all of these accounts to help yourself say updated with the NBA community. Let's have a look at our favourite NBA Twitter Accounts!
10 Best NBA Twitter Accounts
Adrian Wojnarowski – @wojespn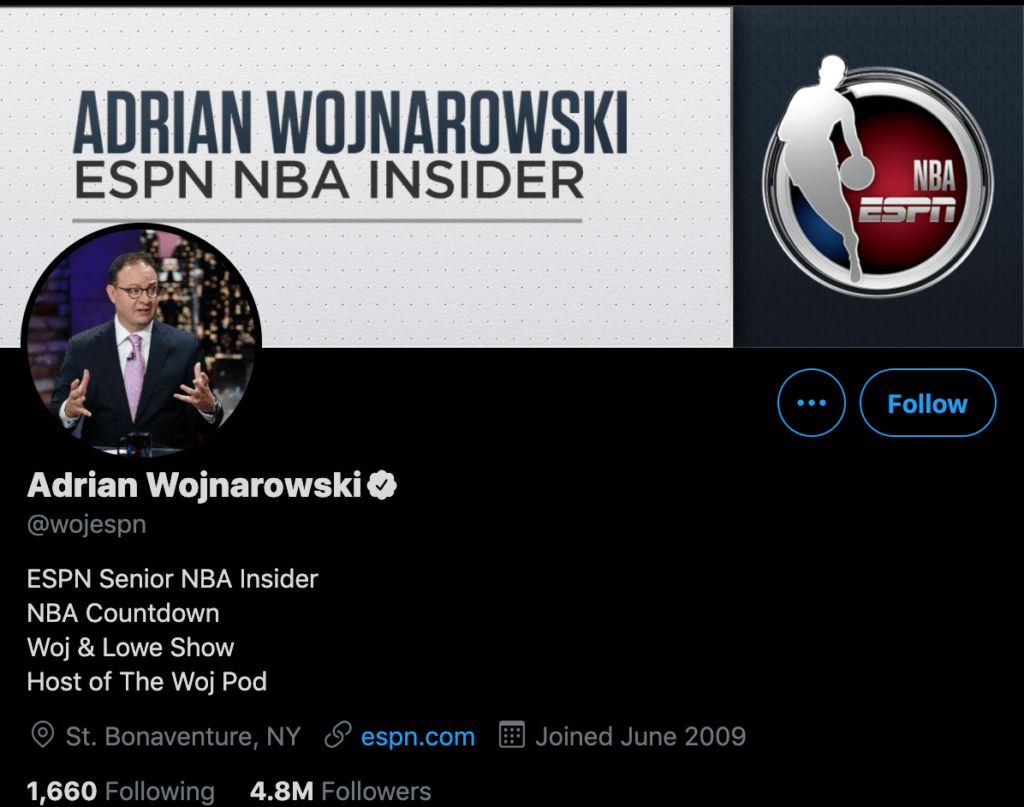 There is a reason behind this name topping the list. Adrian Wojnarowski, also known as Woj, is a sports columnist, reporter, and author from the United States. He previously covered the NBA for Yahoo! Sports and now works as an NBA insider for ESPN. So if you are up for joining the NBA Twitter Account community, this is the best account for you to follow.
Shams Charania – @ShamsCharania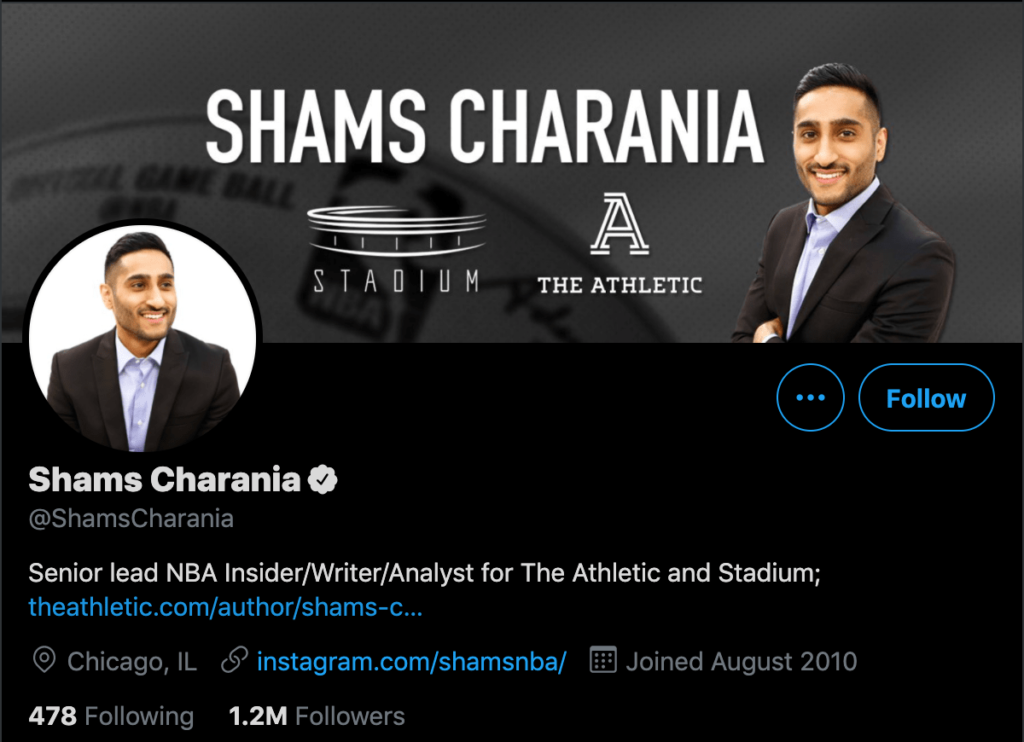 Shams is an American sports reporter. He works for The Athletic and Stadium, covering the NBA. This is another account that contains all the instant news and the latest information on the NBA.
Brian Windhorst – @WindhorstESPN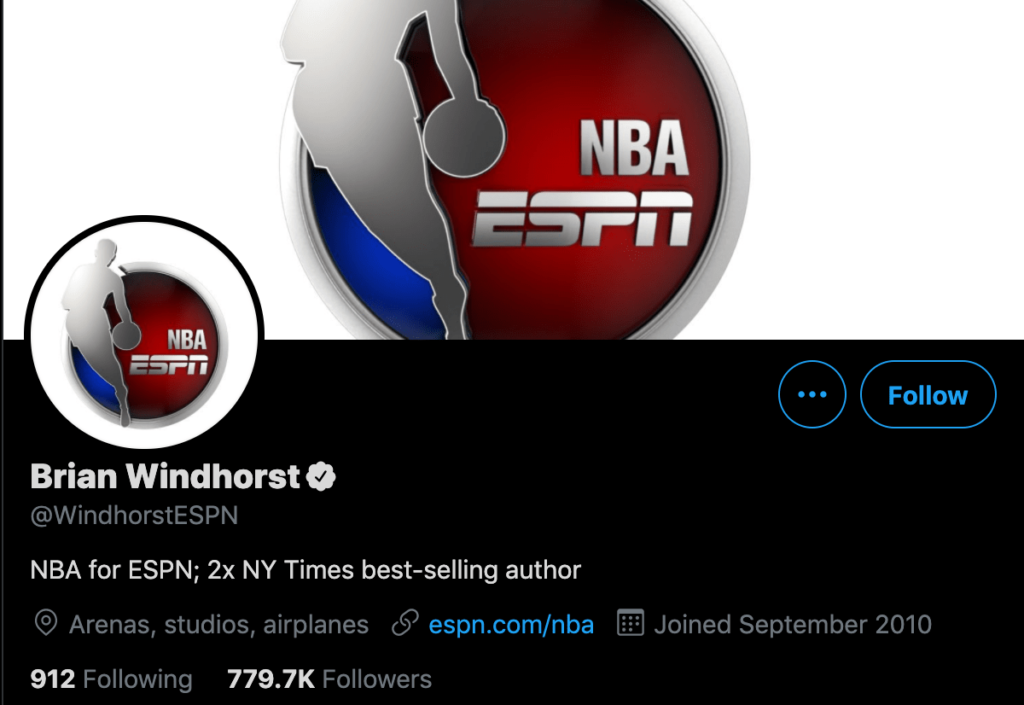 Brian Windhorst holds a reputed name in the industry. He is an ESPN.com sportswriter who focuses on the National Basketball Association. Follow this NBA Twitter Account without any doubt to camouflage yourself into the industry.
Chris Haynes – @ChrisBHaynes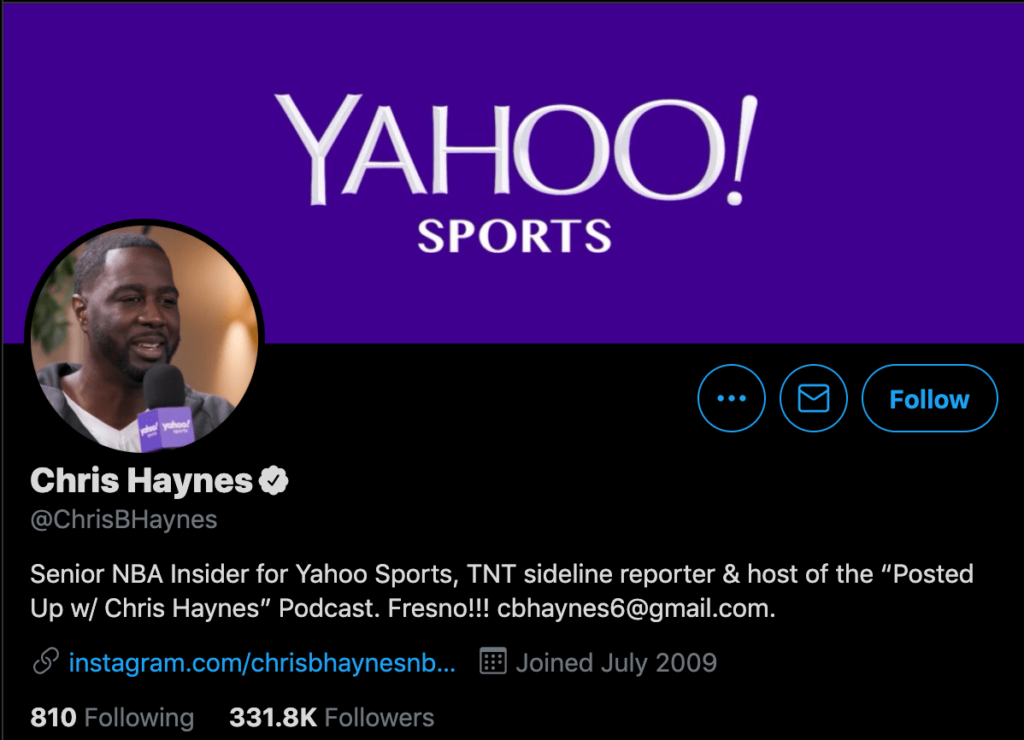 As the reporter of Yahoo and TNT, the NBA Twitter account of Chris Haynes is a must to follow. He breaks down information and writes relevant writing pieces.
Rachel Nichols – @Rachel__Nichols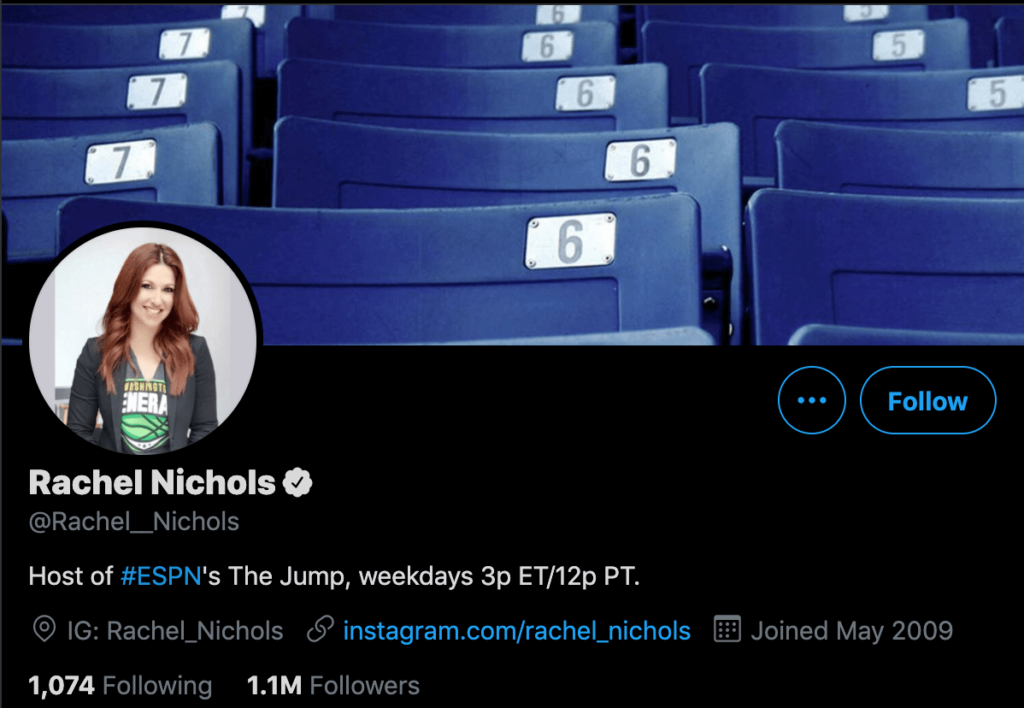 Rachel Michele Nichols is an American sportscaster. She currently works for ESPN as a television host, sports reporter, and anchor. She is one of the active social media users and posts the juiciest information frequently.
Ramona Shelburne – @RamonaShelburne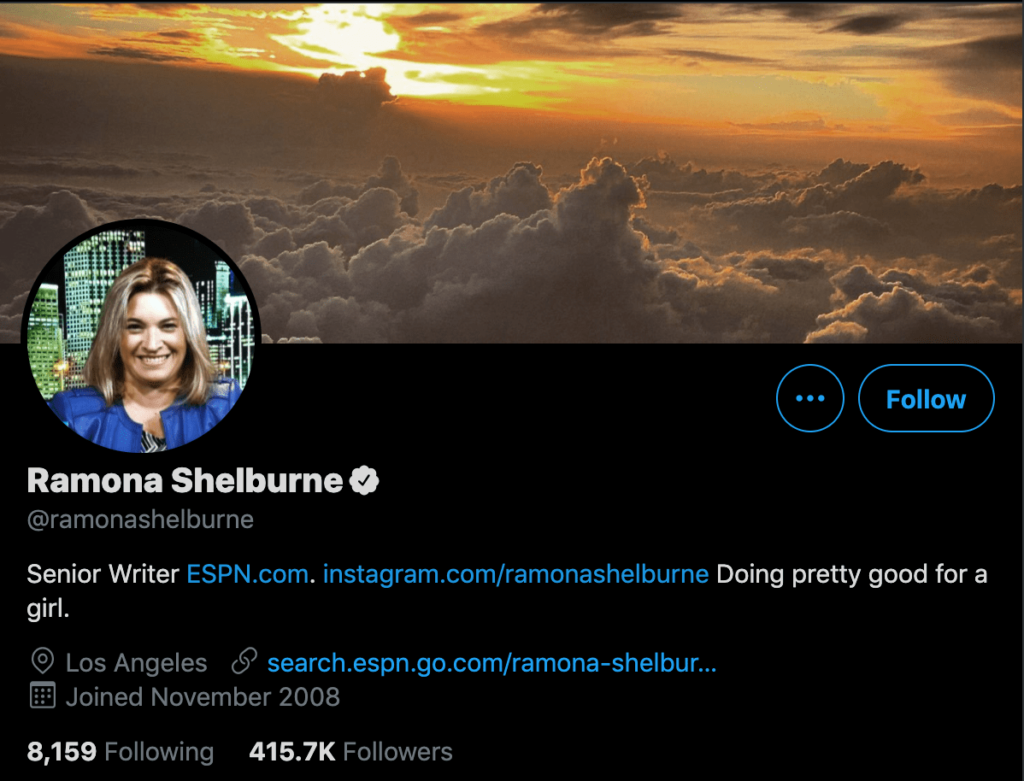 Ramona Shelburne is the whole universe of the NBA. Ramona Shelburne shares amazing and useful chunks of legit information. She shares a deep bond with the NBA league and knows how to keep yourself updated accurately. So you can be rest assured that you are in safe hands.
Bill Simmons – @BillSimmons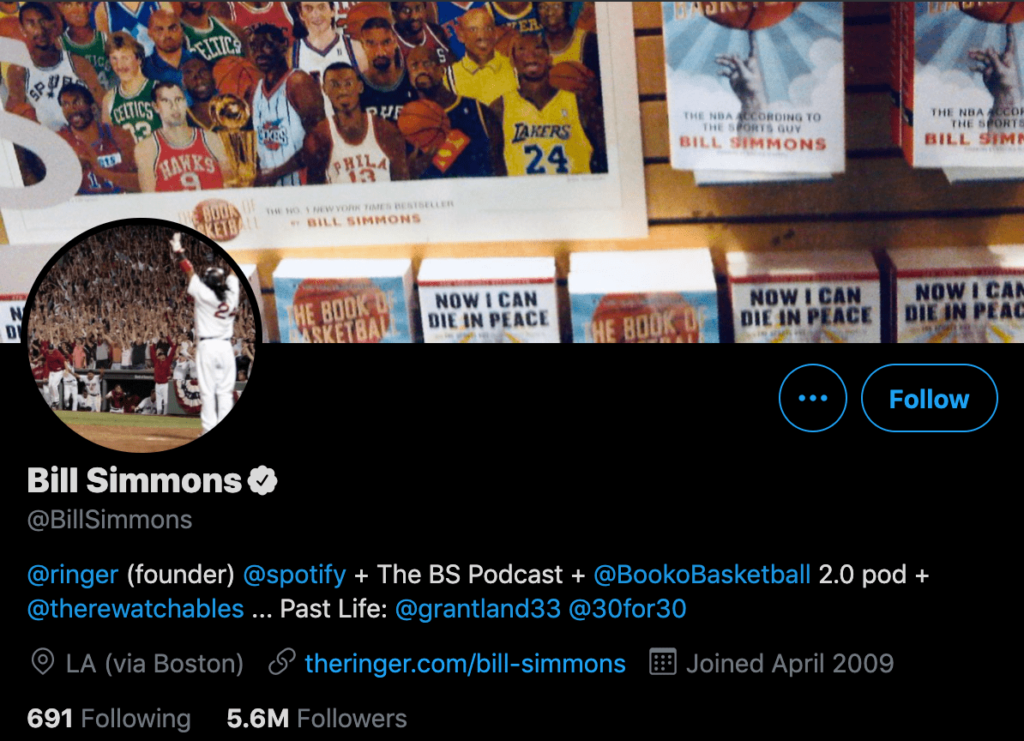 William John Simmons III, commonly known as Bill Simmons, is the founder and CEO of the sports and pop culture website The Ringer. He is an American sports analyst, author, podcaster, and former sportswriter. Love him or hate him, Simmons is definitely the king of the NBA, and so does his Twitter account. Apart from league-related posts, he also posts some amazing writing pieces which you will surely enjoy reading.
Jason Concepcion – @Netw3rk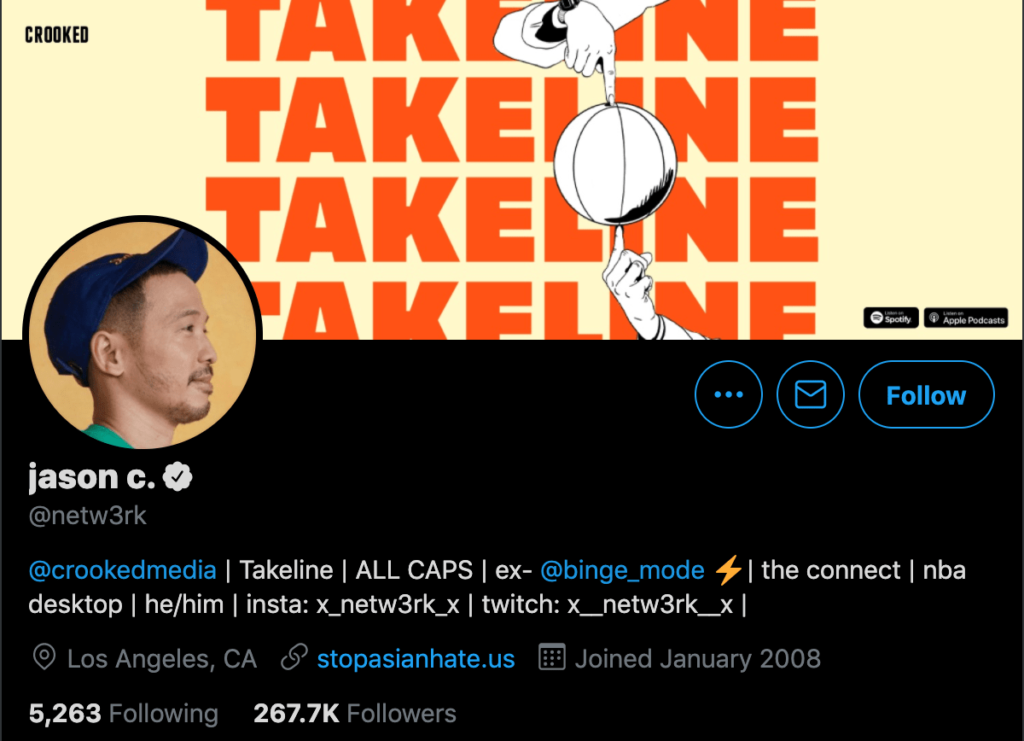 Jason is a former employee of The Ringers. He is a hilariously smart person. He also hosts All Caps NBA. So don't forget to follow his account as well.
Ian Karmel – @IanKarmel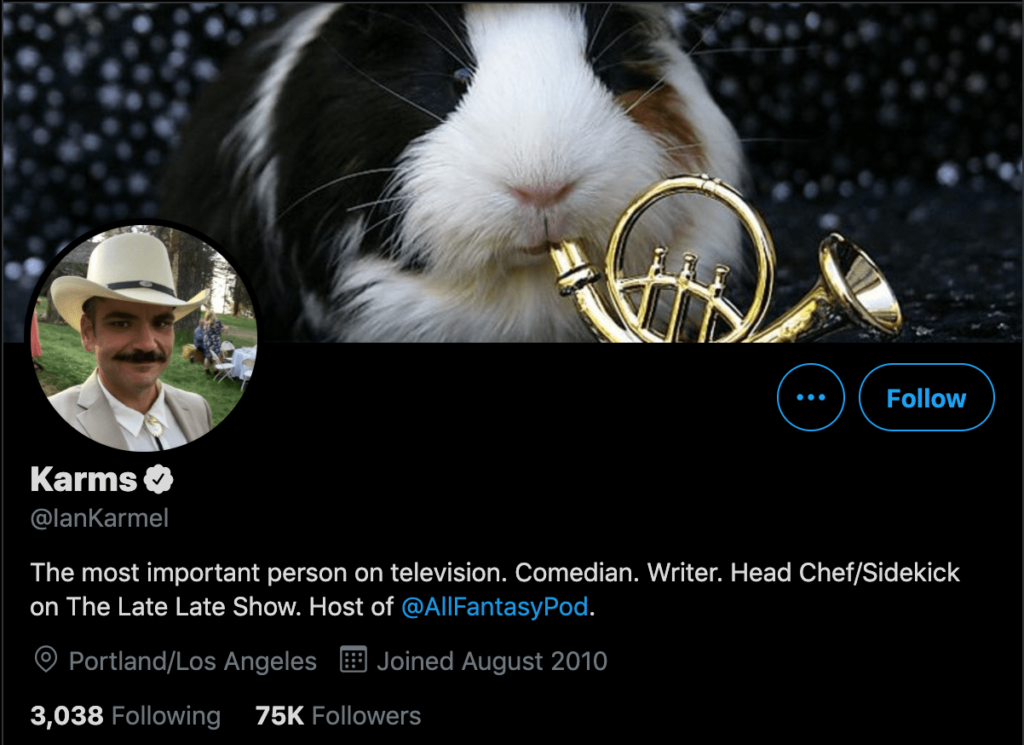 Being a comedian by trade, Ian Karmel posts the relevant NBA information with a twist of comedy sometimes. Following him will not only bring you information but some smiles on your face, which is just a plus point.
Dan Devine – @YourManDevine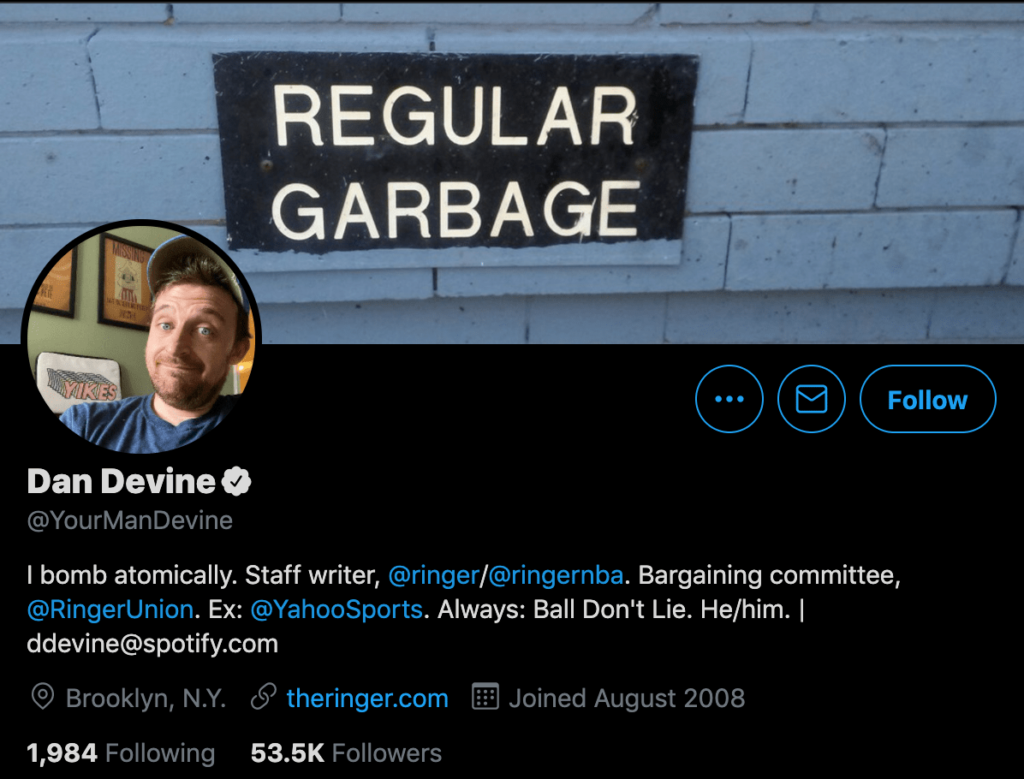 Dan Devine's timeline is undoubtedly one of the best ways to keep yourself linked to the league. He writes some amazing write-ups to keep you informed of all of the important information regarding the league.
How to Download Tweets on Android
Apart from just viewing the tweets, you can also download some funny tweets, GIFs, and memes through a Twitter Downloader. Here's how you can download tweets with AhaSave Twitter Downloader:
Step 1: Install the app from Google Play Store or APK File
Step 2: Provide all the essential access permissions
Step 3: Copy & Paste the Tweet link to AhaSave
Step 4: Enjoy the downloads!
Some amazing features of this Twitter Downloader:
Free Twitter Downloader for Android that enables you to download the tweets by batch, captions, and hashtags together.
This twitter downloader allows you to download different types of content like pictures, videos, texts, GIFs, and tweets.
Property Rights
The NBA Twitter Accounts and community is one of the most attractive and interesting communities In the world. However, getting familiar with the league pattern can be challenging for a beginner or newcomer. With AhaSave, you can download tweets from these accounts instead of just browsing them. So now, as you are loaded with all of the necessary information, you can join the community with ease. But of course, please do remember to respect all the property rights when downloading content.
Download Twitter Videos for Free on Android!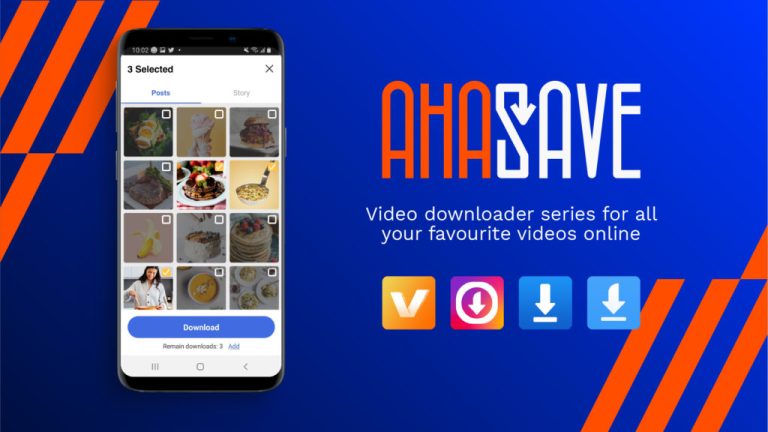 If you are looking for another video downloader for Android, check out our AhaSave video downloader series, which is designed for various social networking platform for your specific needs:
Check out AhaSave: Tiktok |
Pinterest | Twitter | Google Play | YouTube | Website | LinkedIn | Reddit
Need more tips? Find 'em all here!
Become our AhaSave Ambassador today!