Everybody is now on the lookout for the Ukraine war that has been happening recently. We had seen how fast the situation escalated in Ukraine when Russia decided to attack the Easter European nation. Because of this, people are eager to know what is happening to the Ukraine invasion. Many concerned citizens would like to be updated with what is going on.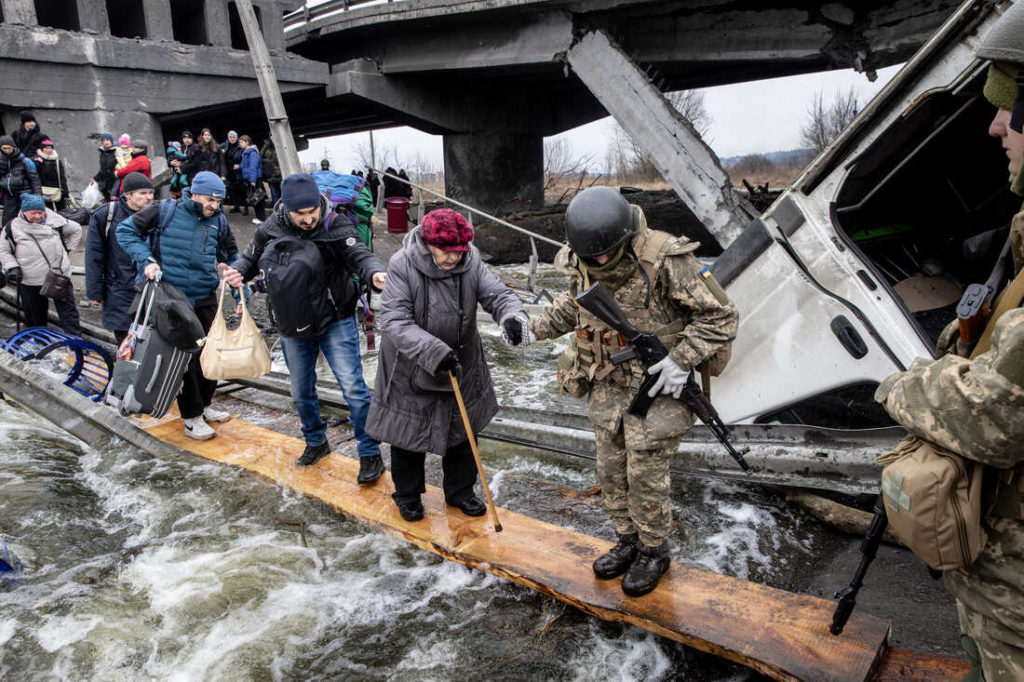 Unlike before, information is readily available on the internet. With just one click, you can search for information about the Ukraine war. Videos and photos of what is happening are available in real-time. There are a lot of sources available on the internet. However, it is the responsibility of us readers to filter which information is legit and which ones are not.
Twitter is a good source of information. But again, you have to filter which ones are legitimate. There are so many altered accounts on Twitter that are spreading unverified information. And in times of the Russian Ukraine conflict, you don't want to bump into fake news. Multiple accounts have been suspended because of spreading information about the Ukraine war.
Top 20 Reliable Twitter Accounts to Follow on Ukraine War
Twitter reminded everyone of the safe account tips that people in Ukraine can do. In this Ukraine war, it is important to be vigilant online. For those of you who want to keep yourself updated on the situation, check out these reliable accounts where you can get legitimate information about the Ukraine war.
Ukraine President Volodymyr Zelensky (@ZelenskyyUa)
Ukraine minister of Foreign Affairs Dmytro Kuleba (@DmytroKuleba)
They both are tweeting information from Ukraine's standpoint. They are probably the best people to follow to get updates about what's going on in Ukraine.
US President Joe Biden (@JoeBiden)
The president of the United States (@POTUS)
President Joe Biden is a reliable source of information about US aid in Ukraine. He is tweeting from both his account and the official POTUS account.
US Secretary of State Antony Blinken (@SecBlinken) is also tweeting about the international response. The Secretary of State is the one in charge of diplomatic relations.
NATO Secretary General Jens Stoltenberg (@jensstoltenberg). Good to follow for North Atlantic Treaty Organization updates and what are their military plans on the Ukraine War.
UN Secretary General Antonio Gutierres (@antonioguterres). It is a good account to follow for Unite Nation updates and stance during this time.
EU Commission President Ursula von der Leyen (@vonderleyen). Her timely updates about the European Union's action are good to see this time.
European Council President Charles Michel (@eucopresident). Follow this account for updates on the European Council discussion with other diplomats about the issue.
Christopher Miller (@ChristopherJM), Editor of the English-language Kyiv Post. Christopher Miller has built his reputation as a journalist and has been living in Ukraine and East Europe for 12 years.
Maria Danilova (@mariasdanilova), AFP correspondent in Kyiv. Maria Danilova is an award-winning journalist that has been covering Russia and the Soviet Union for more than a decade. You can understand more from Russia's point of view on this war.
Myroslava Petsa (@myroslavapetsa) is the BBC correspondent in Ukraine. She is frequently retweeting from other accounts to keep her followers updated in real-time.
Leonid Ragozin (@leonidragozin) is a freelance journalist that is previously working at BBC. With the motto of "Reporting what you need to know, not what you want to hear." He often raises questions to make people reflect on what they see in the Ukraine war.
Human Rights Watch (@hrw) should be followed to get updated with the ground situation and humanity aids on the Ukraine war.
Amnesty International (@amnesty). This Twitter strives to defend human rights. They are concerned with the victim of the Ukraine war and consistently post videos to describe the situation.
UMHCR, UN Refugee Agency (@Refugees). They are helping the refugees of the Ukraine war and providing refugee-related updates.
Free Press Unlimited (@freepressunltd). They claimed to be a source of reliable information. They believe that information should be available to anyone. They strive to keep the reliable flow of information alive during the Ukraine war.
Matthew Chance (@mchancecnn) and Frederik Pleitgen (@fpleitgenCNN). These gentlemen have built their reputation in the news industry as they are the Senior International Correspondents of CNN.
Isabelle Khurshudyan (@ikhurshudyan) is the official foreign correspondent of the Washington Post based in Ukraine.
20. Michael Schwirtz (@mschwirtz) is also a correspondent in Ukraine from New York Times
Download news from Twitter using free Twitter Video Downloader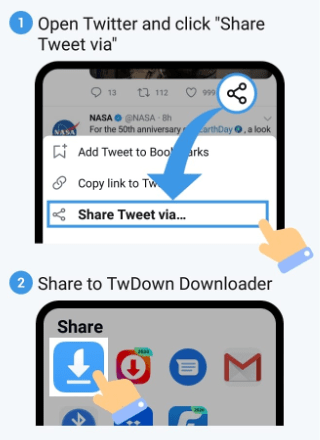 Looking for a way to download tweets of the recent Ukraine war? Videos from Twitter can be downloaded easily using AhaSave free Twitter Video Downloader. This app can be downloaded for free on your Android devices.
With AhaSave, you can download these tweets with hashtags and captions, and you can view videos anytime, anywhere. Now you can watch these Twitter videos about the Ukraine war anywhere.
With AhaSave, you can download GIFs, tweets, images, memes, GIFs, and videos on Twitter. AhaSave Video Downloader downloads videos 3x faster compared to other downloaders available. It has a multithread technology that enables the user to download multiple videos at once.
This video downloader is lightweight and easy to use. It has a user-friendly interface which makes downloading items easy and hassle-free. AhaSave also has a built-in player so you can play videos and GIFs with it. All downloaded videos can be saved in your private folder, and no one can access that except you. You can easily find your downloaded video in the folder.
Just be reminded that all downloaded items cannot be distributed for their earnings as they would be protected by copyright. Downloaded items can only be used for personal use. For best practice, it is always good to ask the owner of the video or photos first before downloading any content on Twitter.
Download AhaSave Today
If you are looking for another video downloader for Android, check out our AhaSave video downloader series, which is designed for various social networking platform for your specific needs:
Check out AhaSave: Tiktok | Pinterest | Twitter | Google Play | YouTube | Website | LinkedIn | Reddit
Need more tips? Find 'em all here!
Become our AhaSave Ambassador today!