Home design and improvements have been a trend these days, especially during the pandemic. Many have been inspired to rearrange and redecorate their homes. Since the pandemic has forced us to stay indoors, many have decided to make their house more appealing to the eyes.
Social media accounts have been bombarded with many before and after content these days. Back in the days, you could only see home transformations on TV or YouTube because there are shows that tackle that. Now, the trend is do-it-yourself home improvements. People are getting inspired by what they see on social media.
Instagram is a good place to look towards for inspiration when it comes to home designs. People have been showcasing their homes to let people see their home projects. In addition, content creators are consistently posting pegs for home decorations that can ignite your inner interior designer and see what you can do for your own home.
Here are some top Instagram accounts that you can check out for your design inspiration.
5 Best Instagram Account for Design Inspirations
Justina Blakeney @justinablakeney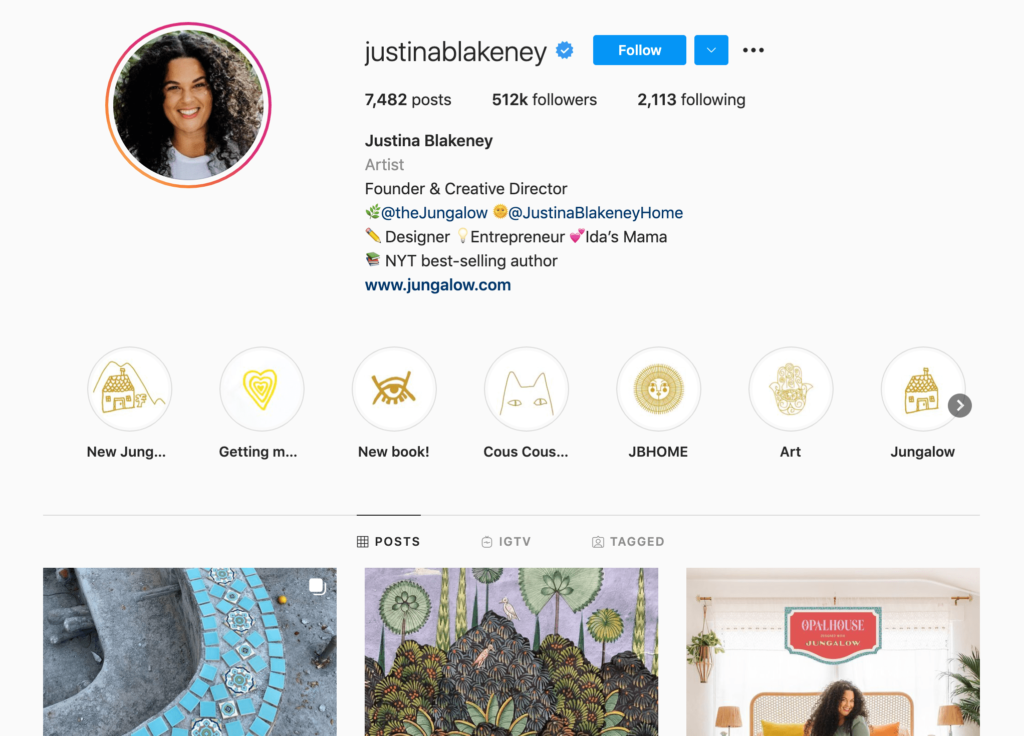 If you want a bohemian-chic design for your space, you have to check out her Instagram profile. Her designs focus on bold colours and patterns with a combination of textures. In addition, she is known for her own style, which certainly creates a different effect in any room.
Em Henderson @em_henderson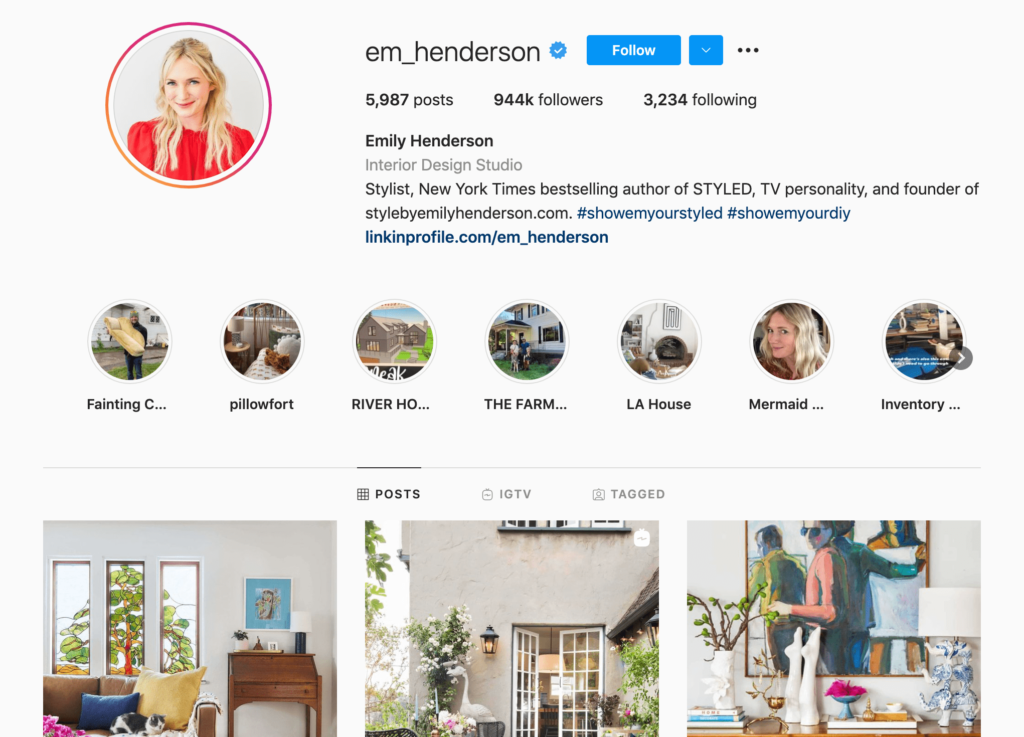 Emily Henderson is an interior designer based in LA. Her specialty is "mixing styles with a budget". She is known for making white spaces interesting as she pairs warm woods and rich textiles for texture and colour. Get your design inspiration from this Instagram account if you are a fan of a white and clean interior.
Orlando Soria @mrorlandosoria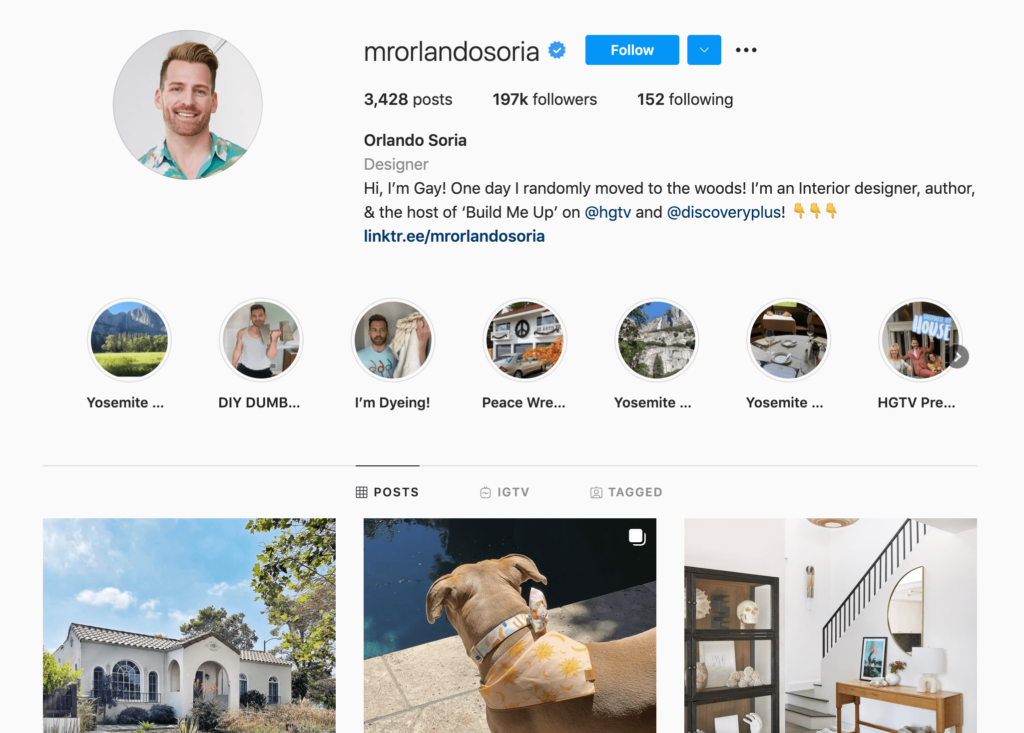 Orlando Soria showcases his bright and modern interiors on his Instagram account. Be inspired by his designs on Instagram and get connected with him as he is very engaging with his followers.
Sarah Sherman Samuel @sarahshermansamuel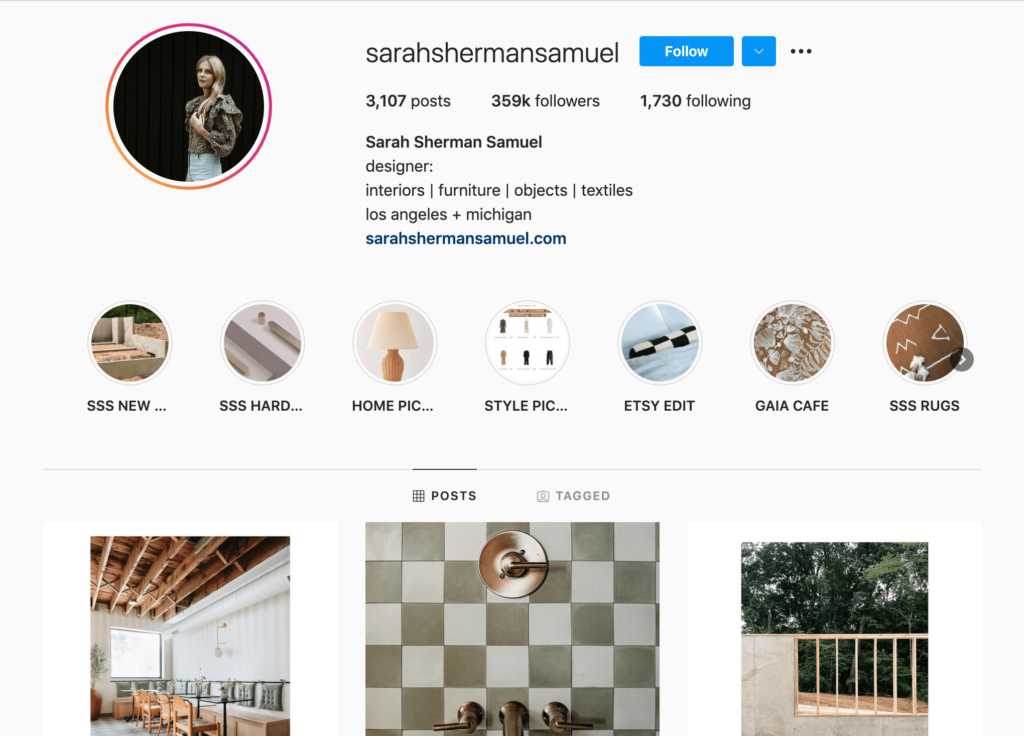 Be inspired by this cool LA designer. She is known for her clean and sleek style. Get your design inspirations from her Instagram account and take a glimpse of her personal life as well. If you are a fan of white and creamy tones with pops of primary colours, then you would enjoy the designs on her account.
Grant K. Gibson @grantkgibson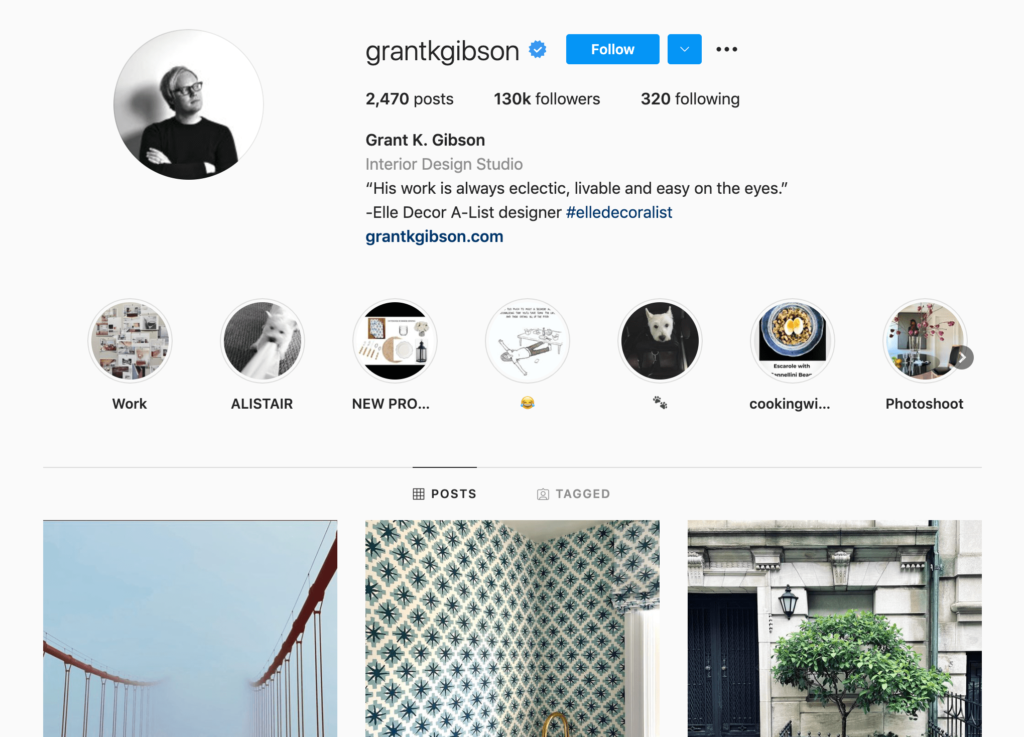 Grant K Gibson is known for his traditional style. Although he takes inspirations from classical styles, he makes sure that he uses a different approach to things to ensure that the designs are classic and beautiful.
If you are doing your remodelling and want to get inspirations from these design accounts on Instagram, you should save them to your camera roll. When you are shopping, it is good to check on your pegs while roaming around a furniture store to see the closest thing they have to your peg.
Ahasave Instagram Downloader
Download Instagram content, whether videos or photos with the AhaSave Instagram Downloader. Save those pegs on your phone with just one click, and you never have to worry about losing the peg you want.
There are two ways to download Instagram content with the AhaSave Instagram Downloader.
First Method:
Open Instagram and copy the link of the content you want to save.
Open AhaSave and paste the link you copied, and the download will start automatically.
Second Method:
Click Share on the content you want to save and choose AhaSave.
The download will start automatically, and it will be saved locally on your phone.
Whichever method you choose, saving content is now very easy with AhaSave. Download videos in batches so you can watch these videos offline, anytime and anywhere. Downloading is fast, and it is safe and secure to use.
Respecting Property Rights
Remember that AhaSave can only be used for downloading videos for personal use only. Never repost content without informing the owner first, as it is illegal.
Free IG Story Saver and Android Video Downloader App!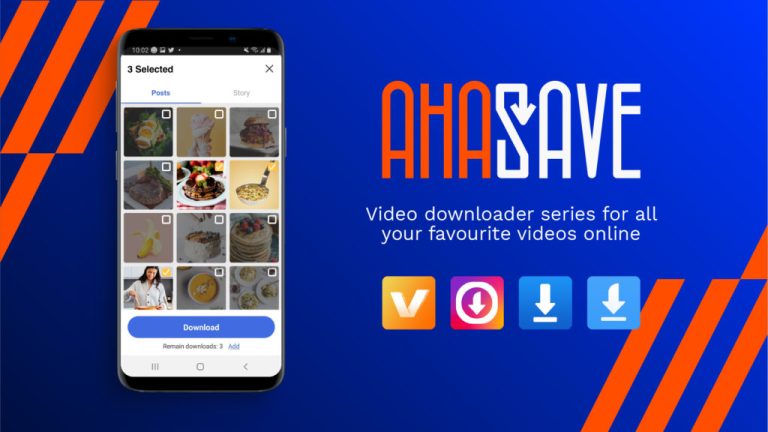 If you are looking for another video downloader for Android, check out our AhaSave video downloader series, which is designed for various social networking platform for your specific needs:
Check out AhaSave: Tiktok |
Pinterest | Twitter | Google Play | YouTube | Website | LinkedIn | Reddit
Need more tips? Find 'em all here!
Become our AhaSave Ambassador today!