Is the golden retriever your dream dog? Do you want to know about some of the cutest golden retrievers on Instagram? If you're nodding your head at both of these questions, then you're at the right place.
There is no surprise that golden retriever is one of the most popular dog breeds throughout the world. The reason for this level of popularity is that they are intelligent, friendly, and their muscular size and lustrous fur coat is soft to touch.
Golden retrievers are an adaptable, cheerful species that enjoy participating in various fun activities. Some of these include going on a walk, spending a day swimming, bike riding or just going for a jog in the mornings. Due to their puppy-like sociable nature, they are a great fit in families.
Best Golden Retriever Instagram Accounts
Are you searching for different golden retriever accounts on Instagram to download the pictures or videos of your interest? Here are some top-rated best golden retriever Instagram accounts just for you.
Waterfront Golden Retrievers -118k followers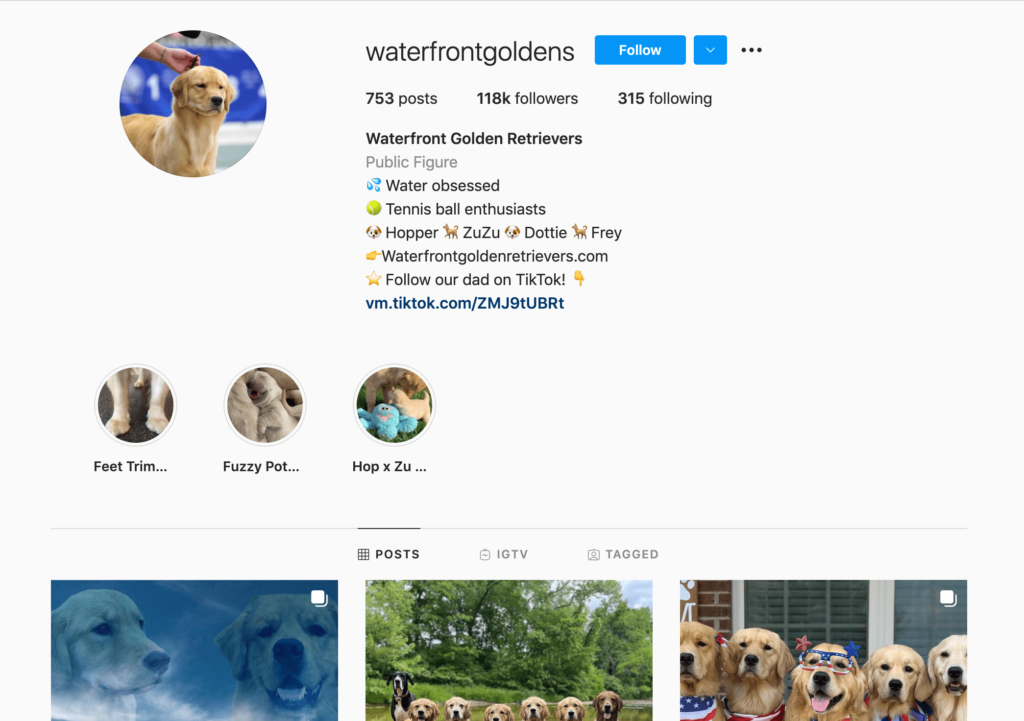 If you are looking to get a good taste of life with cute golden retrievers, you must follow Waterfront Golden Retrievers (@waterfrontgoldens). They have various golden retrievers, such as ZuZu, Frey, Hopper, and Dottie, that are water obsessed and have a special relationship with tennis balls.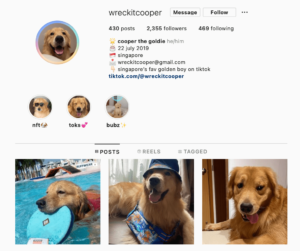 Cooper the Goldie hails from the sunny island of Singapore, with a TikTok following of more than 130K. Wreckitcooper shares funny videos of his interactions with hoomans and his daily adventures on TikTok and Instagram. His derpy expressions will brighten up your day!
Rusty Rodas-93.7k followers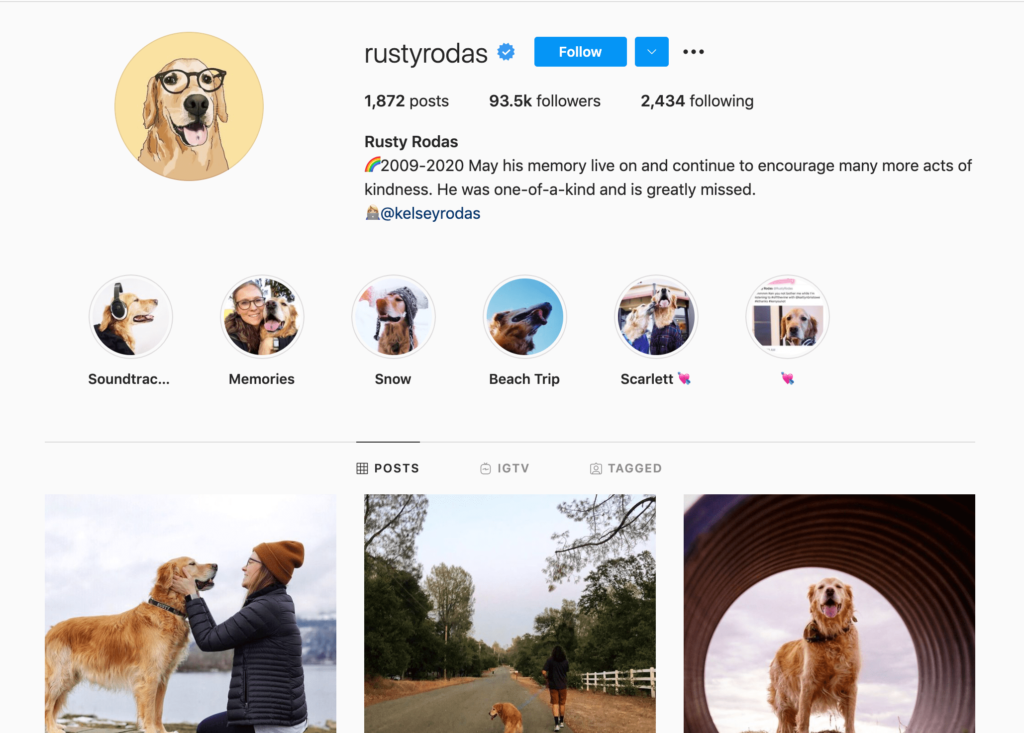 Rusty Rodas (@rustyrodas) has a collection of golden retrievers that spread encouragement, positivity, and kindness. They believe that kindness is contagious. No doubt you will get the most positive vibes on this account!
Fozzcook-167k followers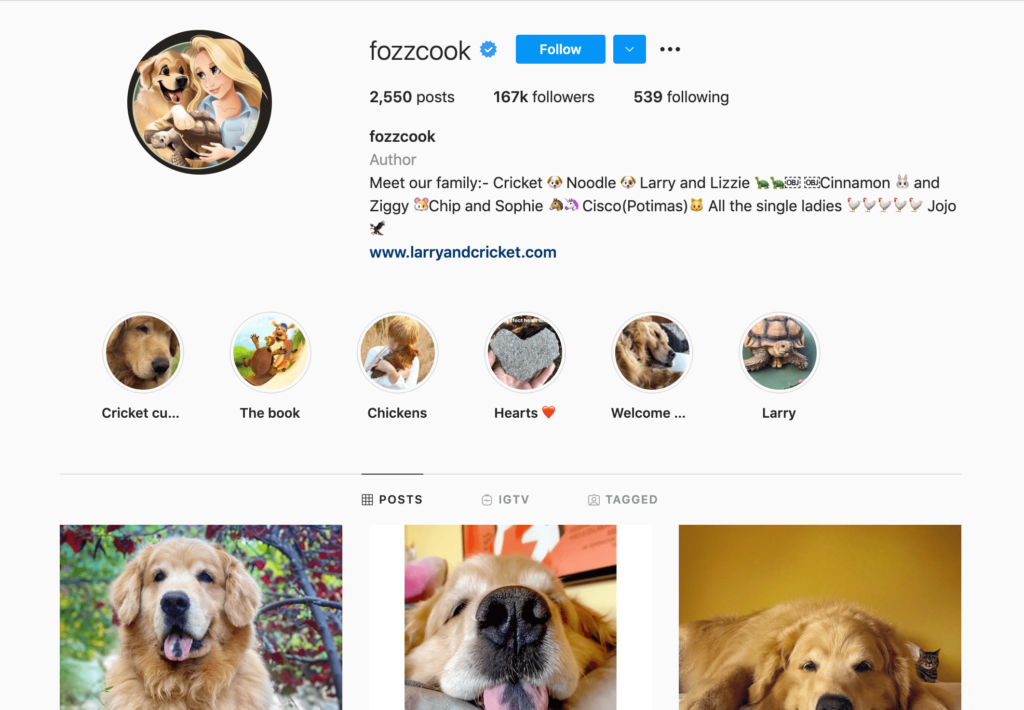 Next, we've got a cute and friendly collection of pets on Fozzcook (@fozzcook). Larry, Noodles, Lizzie and Cricket are the golden retrievers living among other animals and species of the family.
Chief Pups Marshall and Theo-108k followers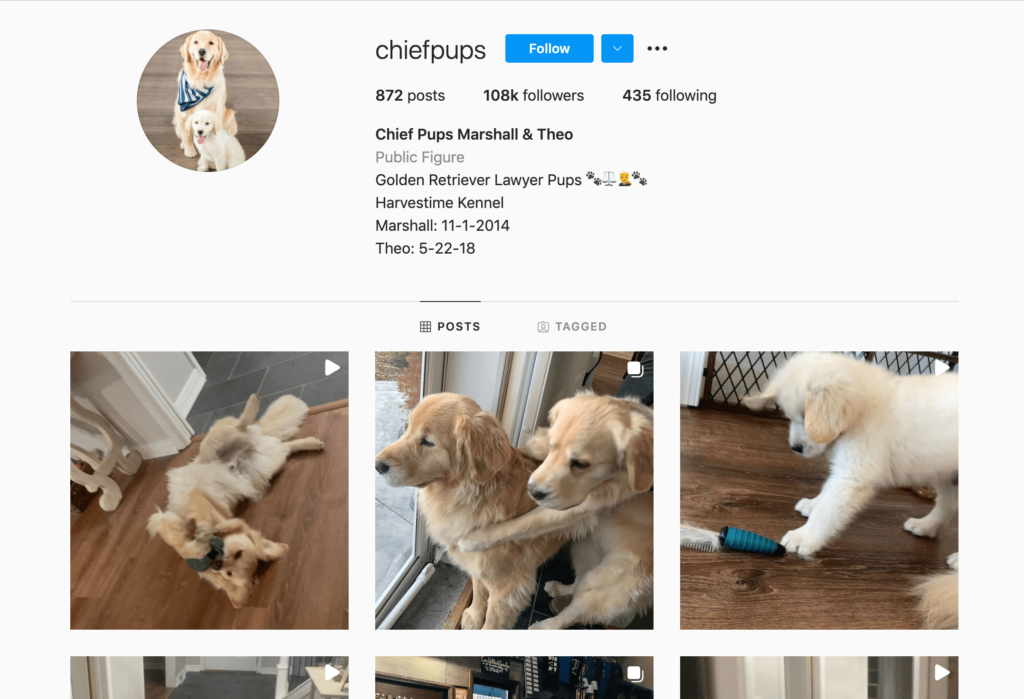 Do you need a lawyer? Well, we got two best Golden Retriever lawyer pups on Instagram. The photos undoubtedly show that Chief Pups Marshall and Theo (@chiefpups) are the most popular golden retriever lawyers.
Watson and Kiko -1M followers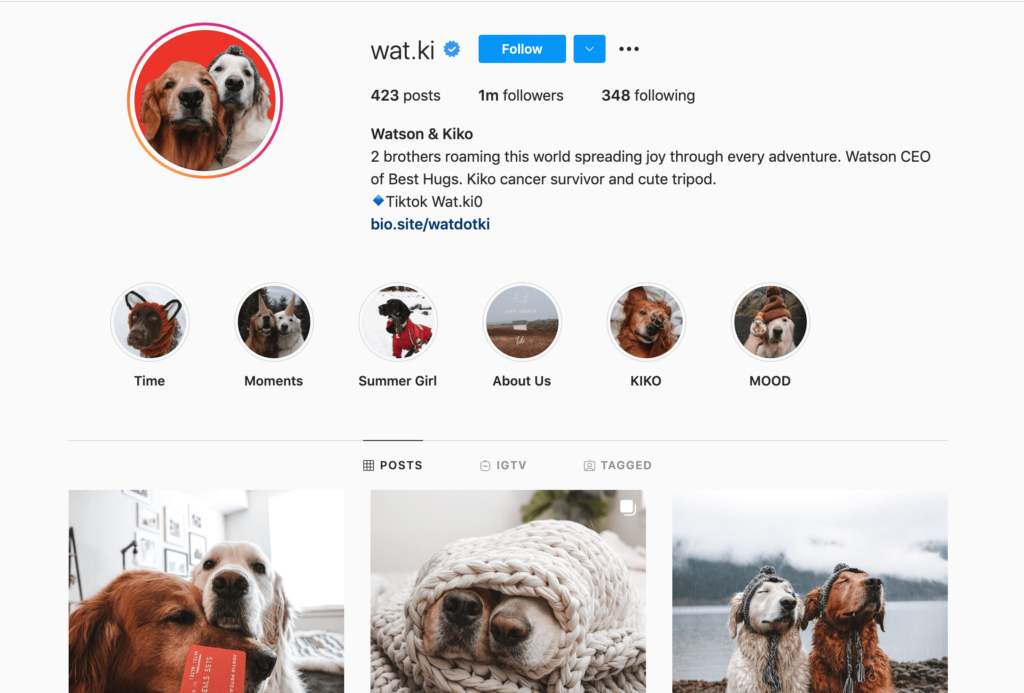 Watson and Kiko are the two brothers roaming the world by spreading joy through every adventure. These golden retriever brothers (@wat.ki) are the stars of the show and are hugely popular dogs.
If you would love to download cute golden retriever photos or videos from these accounts, you are definitely going to need the AhaSave Instagram Downloader.
AhaSave Instagram Downloader
AhaSave Instagram downloader is an incredible app that can be used to download various pictures, videos, stories, or files from Instagram to your phone easily. It is one of the best choices for you to download and save your favourite golden retrievers videos or photos from Instagram feeds, stories, and IGTV.
Benefits of the AhaSave Instagram Downloader
Free to use
Simple and easy to use
Download high-quality pictures, videos, or files
Download multiple files in one click with batch downloads
View quickly saved files in the download manager folder at the top right corner
Downloaded files can be shared with different platforms of your choosing.
Easy to download on Google Play Store or APK
Downloads can be done by copying and pasting the link or sharing the link
Protecting Property Rights
Please note, property rights are a sensitive matter, and it's easy to overlook it. Therefore as you download the images, ensure they are for personal use to avoid compromising intellectual property rights. 
Free Android All Video Downloaders
If you are looking for a video downloader for Android, check out our AhaSave Video Downloader series, which is designed for various social networking platform for your specific needs:
Check out AhaSave: Tiktok | Pinterest | Twitter | Google Play | YouTube | Website | LinkedIn | Reddit
Need more tips? Find 'em all here!
Become our AhaSave Ambassador today!