Want to know about dog training on Instagram but not getting any suitable account to follow? If so, stay tuned. Instagram is now becoming a house of pets because it is filling up with "Petfluencers". Everyone is coming with their home pets and making Instagram "Petstagram". You can also call it Instagram for Animals.
Top 6 Dog Trainers to Follow on Instagram
When we talk about pets, dogs are the first that comes in our minds. That is why the most followed pet account is of a dog named "jiffpom", and he has got 8.9 million followers on Instagram.
So, here are the top 6 dog trainers to follow on Instagram: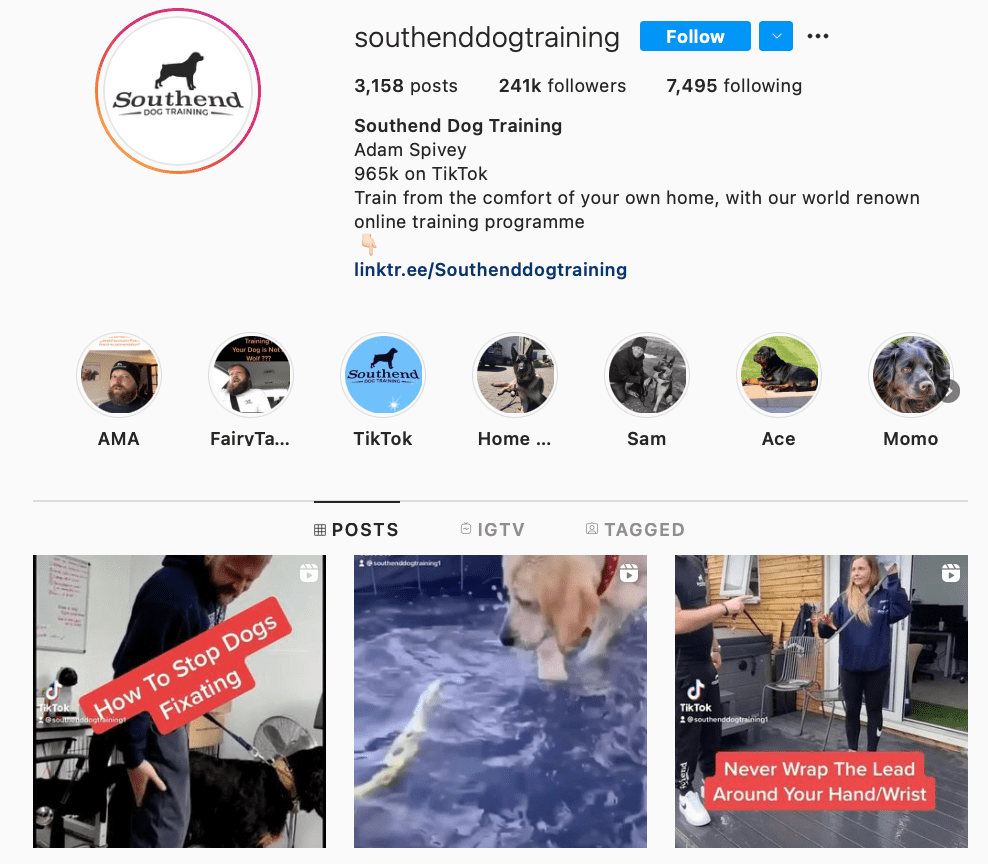 Adam Spivey is a pretty famous dog trainer on Instagram and TikTok. He lives in Essex, UK, and he is constantly conscious about the behaviour of the dog that makes him a relatively calm trainer. He will tell you your mistakes on how you train your dogs and their solutions to be a better dog trainer.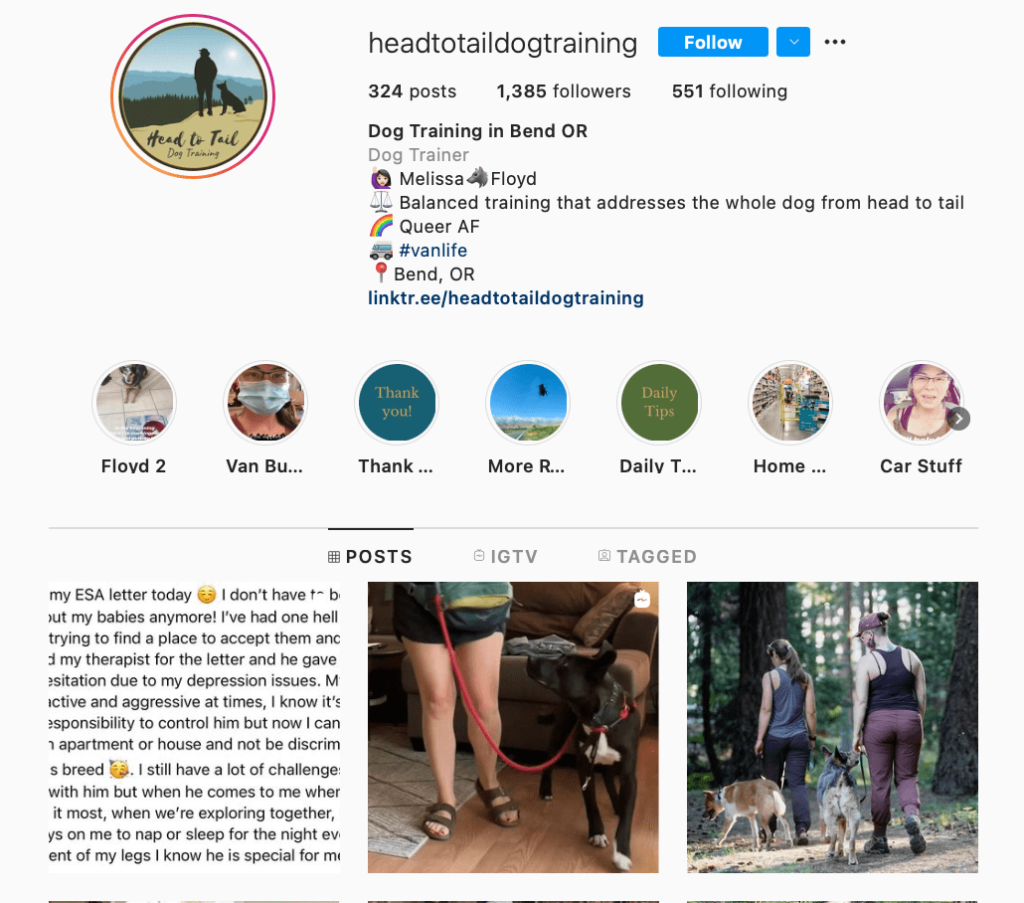 In this account, you will meet Mellisa and her dog, who live in Bend, Oregon, USA. She shares some tips about balanced training that addresses the whole dog from head to tail.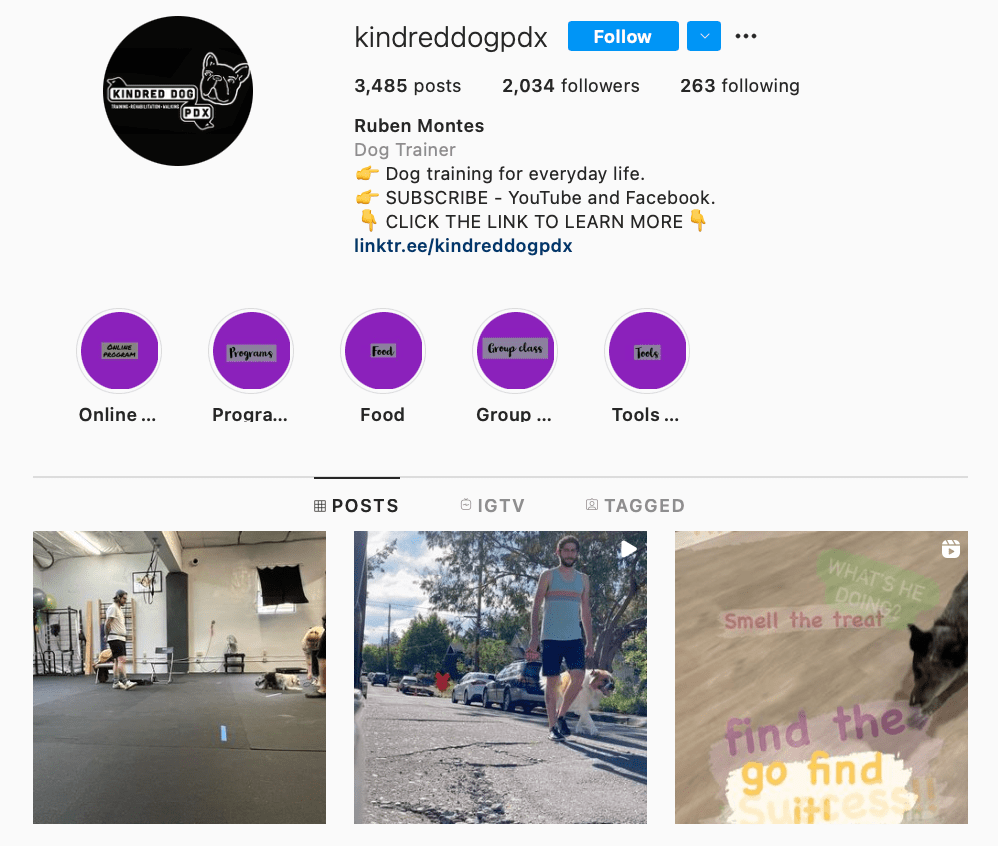 Here you will see Ruben Montes, who runs a dog training institute based out of Portland. Oregon, USA. He will tell you everything about dog training for daily life. So, what are you waiting for?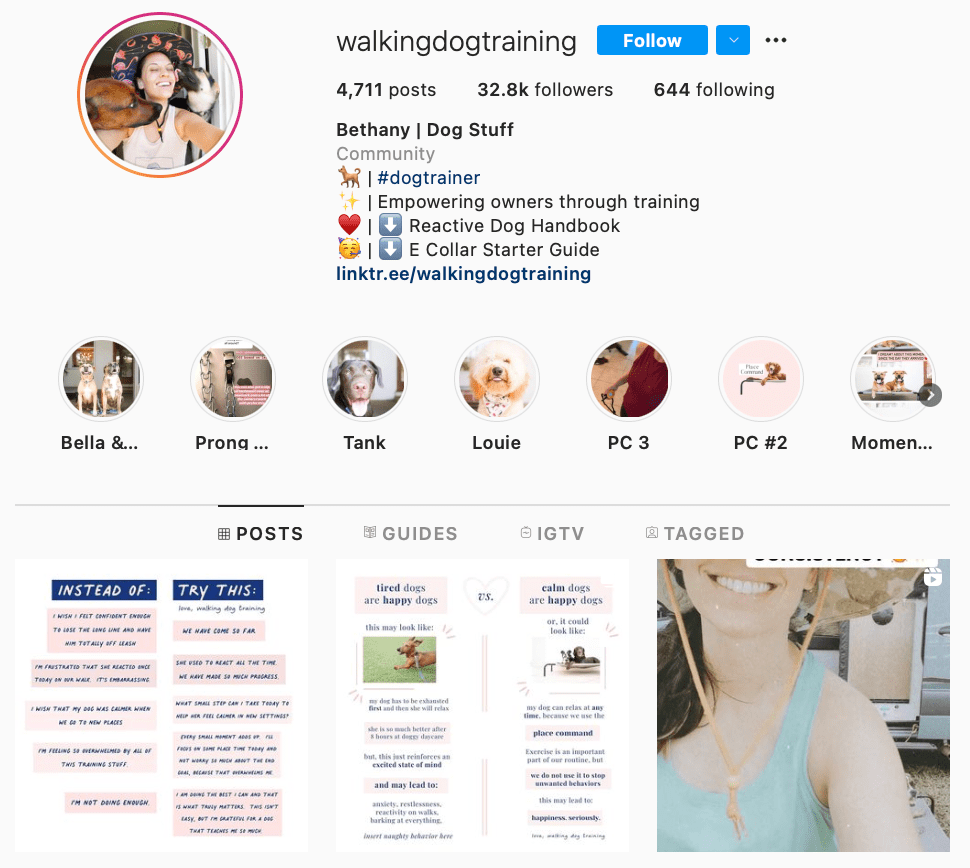 Bethany Johnson has a different story because she was not a dog trainer from the beginning. Instead, she had a monster dog, and she had to train that brutal dog. These circumstances made her a dog trainer. So, she shares some tips and tricks that she has learned from her life about dog training.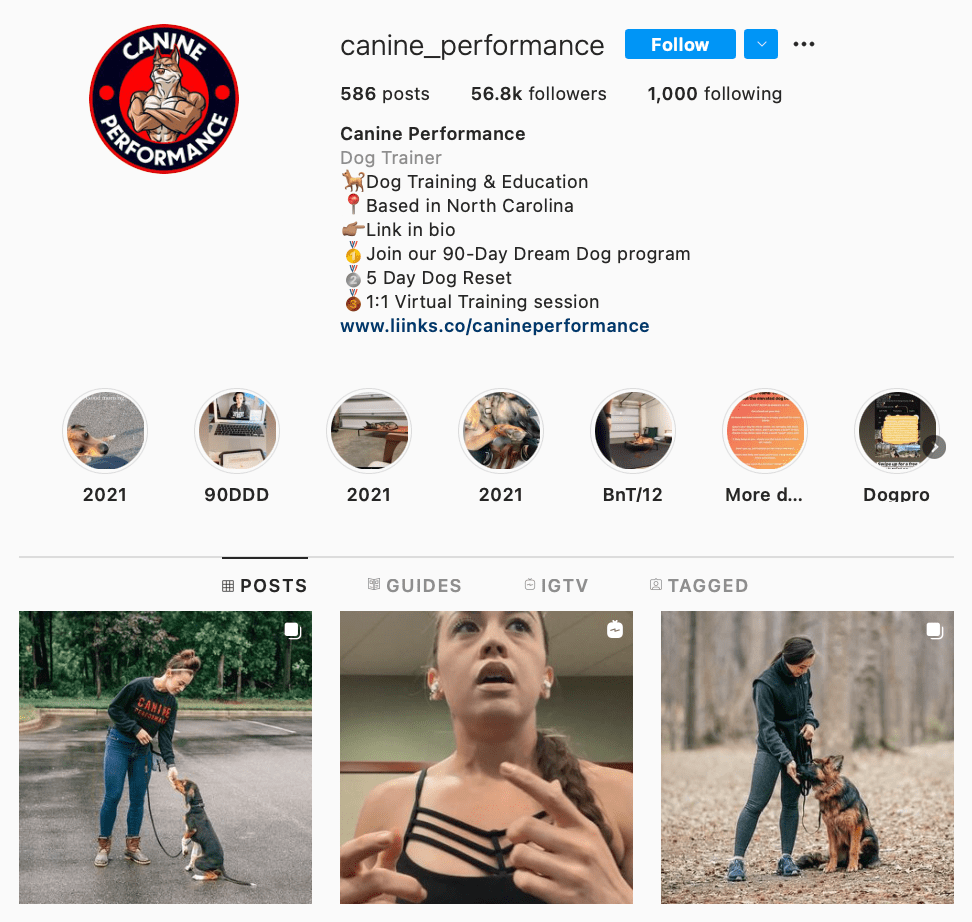 Natalie Dobkins and other team members of Canine Performance will teach you how they train the dogs in North Carolina. So, you can learn much from this account, from training dogs mentally to physically.
Henry a dog from Toronto whose innocence will convince you to follow this account. Here you will get some exceptional photographs and some useful dog training tips that will help you establish a quality relationship with your dog.
How to Download Dog Training Videos?
Loved these dog training Instagram accounts and want to download some dog training videos? Don't worry; we have a free Android downloader that is going to help you; this Instagram downloader is AhaSave Downloader for Instagram.
How to Use AhaSave to Download Videos from IGTV, Reels, Instagram Photos, Stories, and Highlights?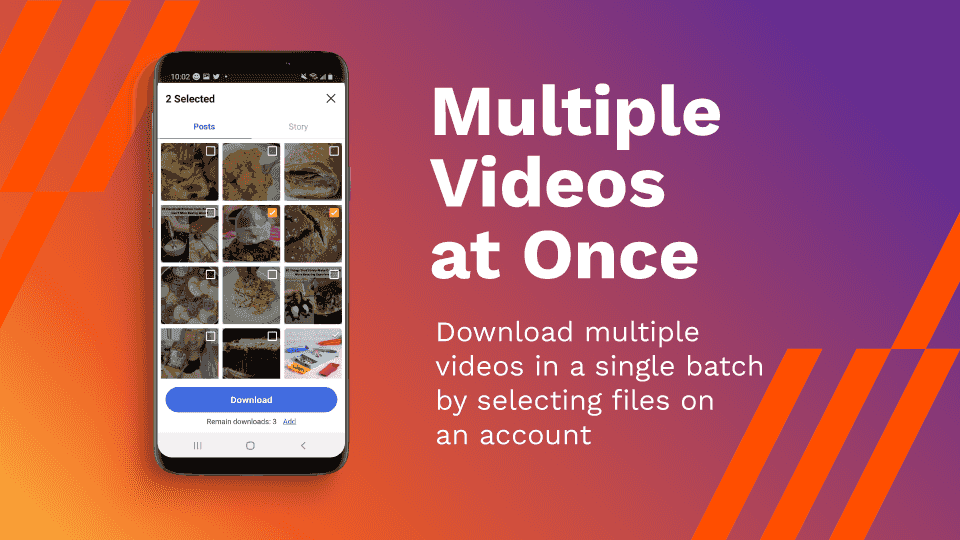 AhaSave Instagram Downloader provides you with two ways to download videos from Instagram, both without the need to login as long as you are downloading photos or videos published from a public account.
Download by Link
Open Instagram and then copy the URL of the video or anything you want to download.
Open AhaSave Instagram Downloader and paste the link from Instagram.
Your download will start automatically.
Download by App Sharing
Click 'Share' and select AhaSave Instagram Downloader
Instagram downloader will automatically download Instagram videos on your local browser.
Why AhaSave Video Downloader for Instagram?
Here are some features of this free Android downloader that will make you realize this is the best option for you:
You can organize your dog training videos in its download manager by level (beginner to advance) and different training topics like potty training and leash training.
You can download multiple contents (videos/photos) by batch.
You will experience fast and easy downloading.
You can watch downloaded videos offline and delete them easily when you're done with the training.
Protecting Property Rights
One important point to note when you download content from the internet is respecting property rights. It means that the information you download should not be exploited in any shape or form, and you should only use them forpersonal uses.
Free Instagram Video Downloader App on Android
We hope the list and the downloader we presented will be helpful for you to become a better dog trainer. There is no time to lose; start training you dog with AhaSave now!
If you are looking for another video downloader for android, check out our AhaSave video downloader series, which is designed for various social networking platform for your specific needs:
Check out AhaSave: Tiktok |
Pinterest | Twitter | Google Play | YouTube | Website | LinkedIn | Reddit
Need more tips? Find 'em all here!
Become our AhaSave Ambassador today!