Mobile gamers are the fastest-growing group of people over the past years. Mobiles are in the hands of everybody, and are considered affordable for most. Mobile gaming is also considered the cheapest form of gaming around the world. There are different gaming stations like Xbox and PlayStation series, which are a little expensive and are not accessible to every gamer.
These days, gamers game and give tutorials on gaming, which helps beginners to play their favourite games perfectly. These gaming influencers are also inspiring gamers to turn to their Instagram accounts to showcase their gaming skills. Gaming influencers are growing their online presence on social media, especially on Instagram, the fastest growing social media platform with over 1 billion monthly active users, making it top site for influencer marketing and brand endorsements.
Top 7 Gamer Instagram Accounts
If you are looking for gaming influencers on Instagram with free gaming tutorials, we have gathered the top 7 gaming influencers on Instagram. Have a look!
PewDiePie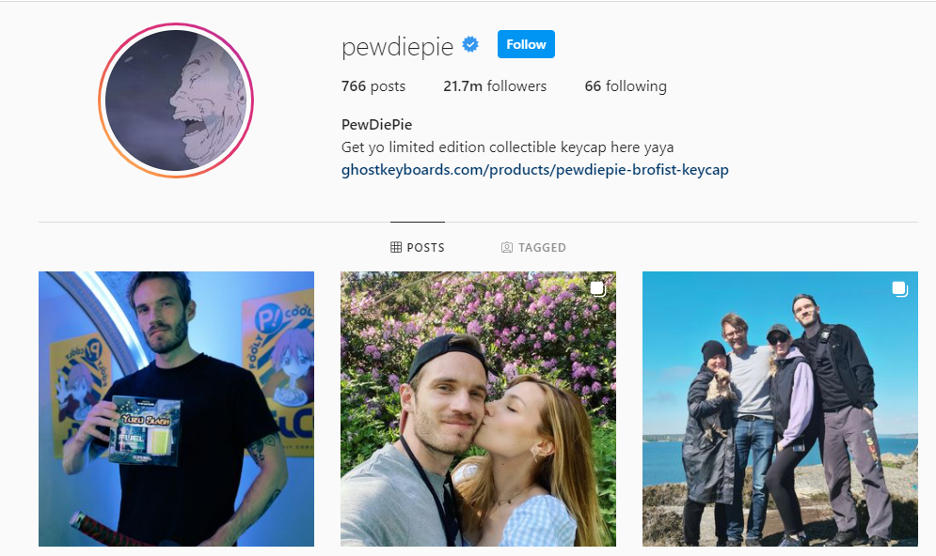 Instagram Followers: 21.7 million
PewDiePie is the most followed gaming influencer on Instagram with 101 million YouTube subscribers. He is highly followed for his Let's Play videos and irreverent humour. The Sweden-born gamer has had partnerships with big brands and is known for his wit and controversial acts.
Markiplier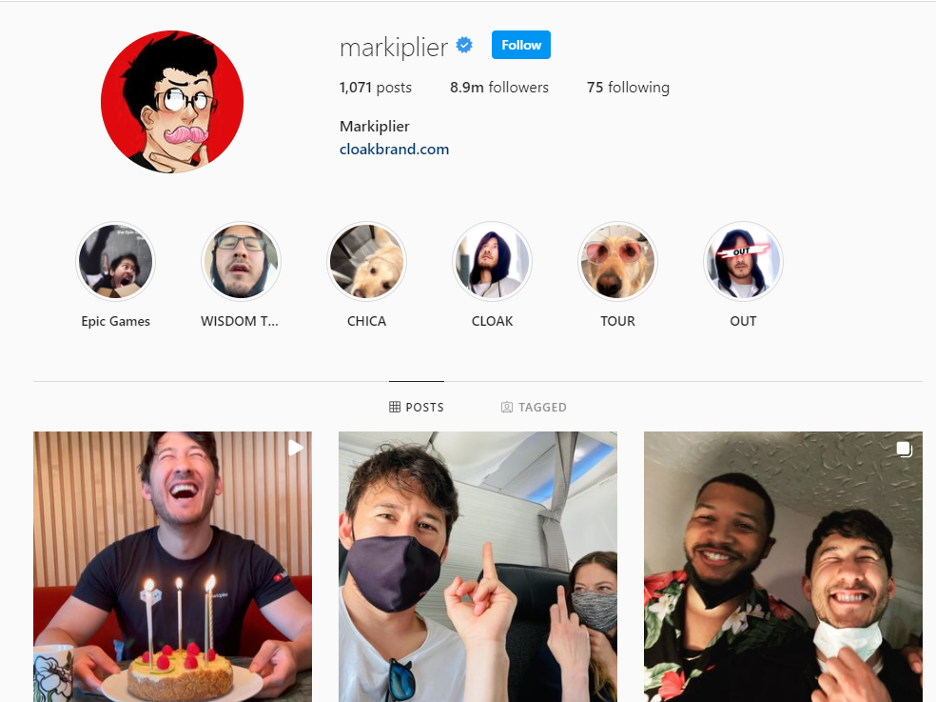 Instagram Followers: 8.9 million
Mark Edward Fischbach, an American gamer, gained popularity as a gaming influencer for his plays of horror games and his commentaries which includes vulgar languages. He has also appeared in various comedy channels.
Ninja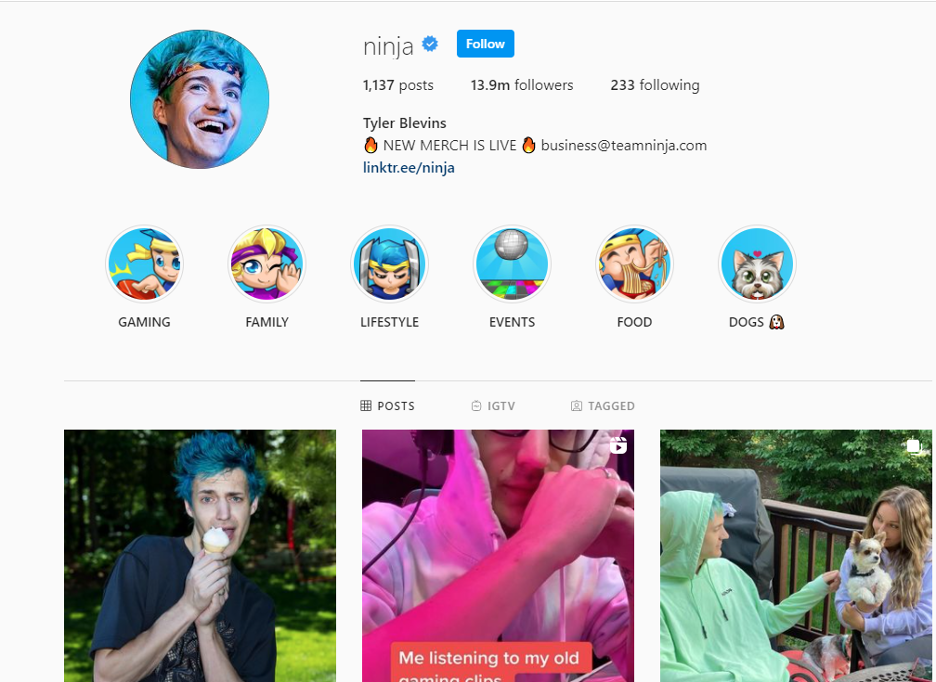 Instagram Followers: 13.9 million
Ninja streams his games on Twitch. As of September 2018, he was the most followed gamer on this platform. He is famous for playing Fortunate, but he also plays other games.
Jacksepticeye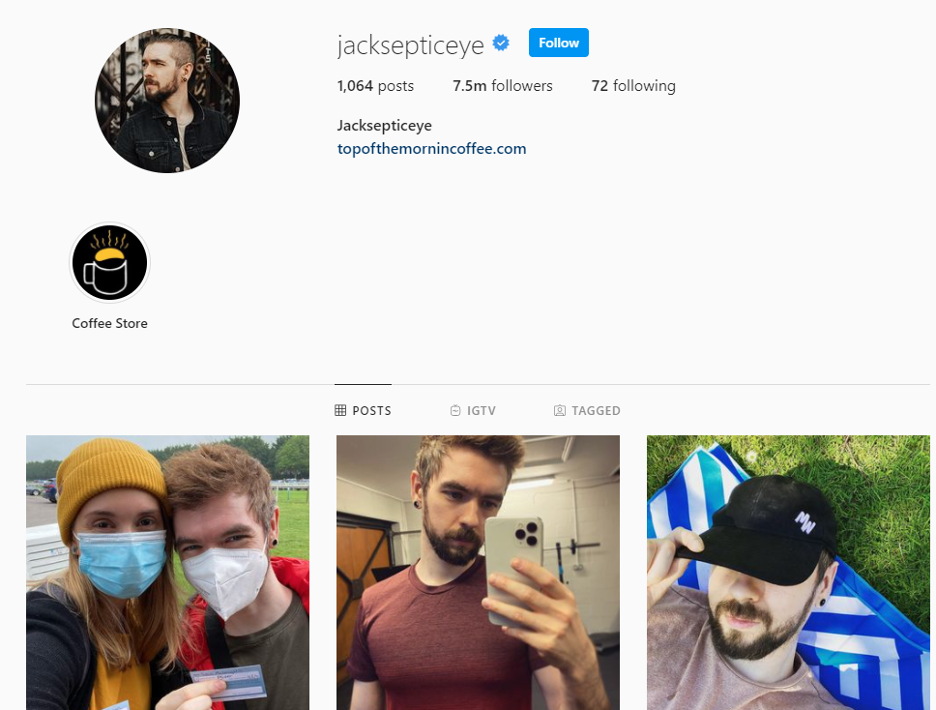 Instagram Followers: 7.5 million
Sean William McLoughlin from Ireland, is popularly known as Jacksepticeye on Instagram. He gained popularity from his Let's Play videos, a comical series filled with swear words. He uses his influencer status to raise funds for charity. He became famous when PewDiePie mentioned him in one of his videos.
DanTDM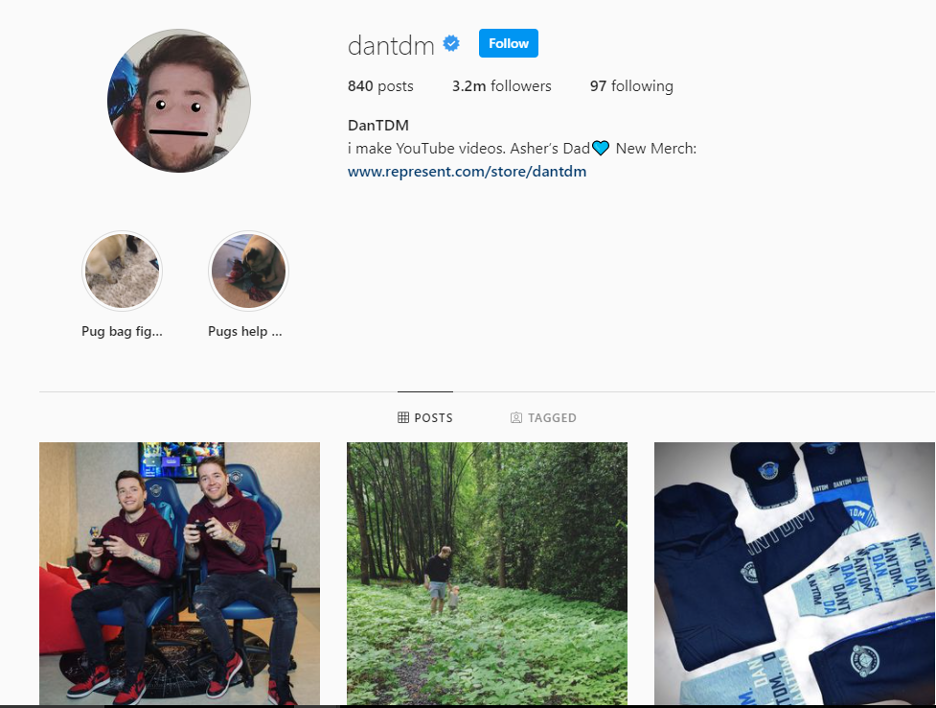 Instagram Followers: 3.2 million
Daniel Middleton, aka The Diamond Minecraft, is a professional gamer and author of an NYT bestselling graphic novel. His YouTube channel DanTDM's forte, where he livestreams Minecraft, was on the list of highest-paid YouTubers in 2017.
Alia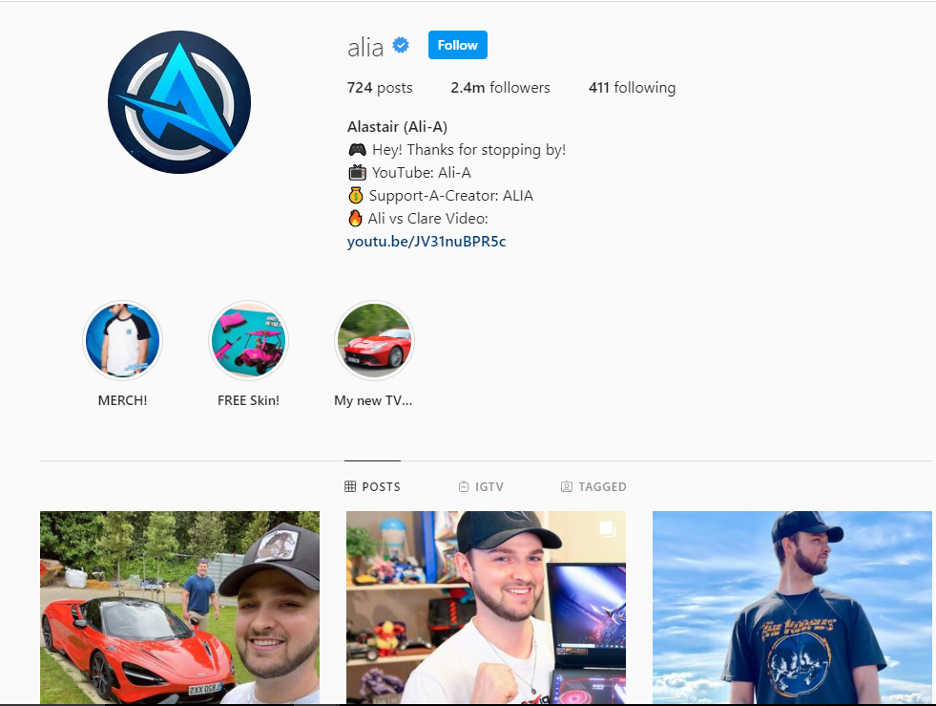 Instagram Followers: 2.4 million
Alastair Aikens, aka Ali-A, a gamer from the UK, has several Guinness World Records related to Call of Duty and Minecraft gaming. He owned three YouTube channels, with two of them being vlogs on travel and real-life adventures. He is one of the UK's famous YouTubers and a global influencer.
Tfue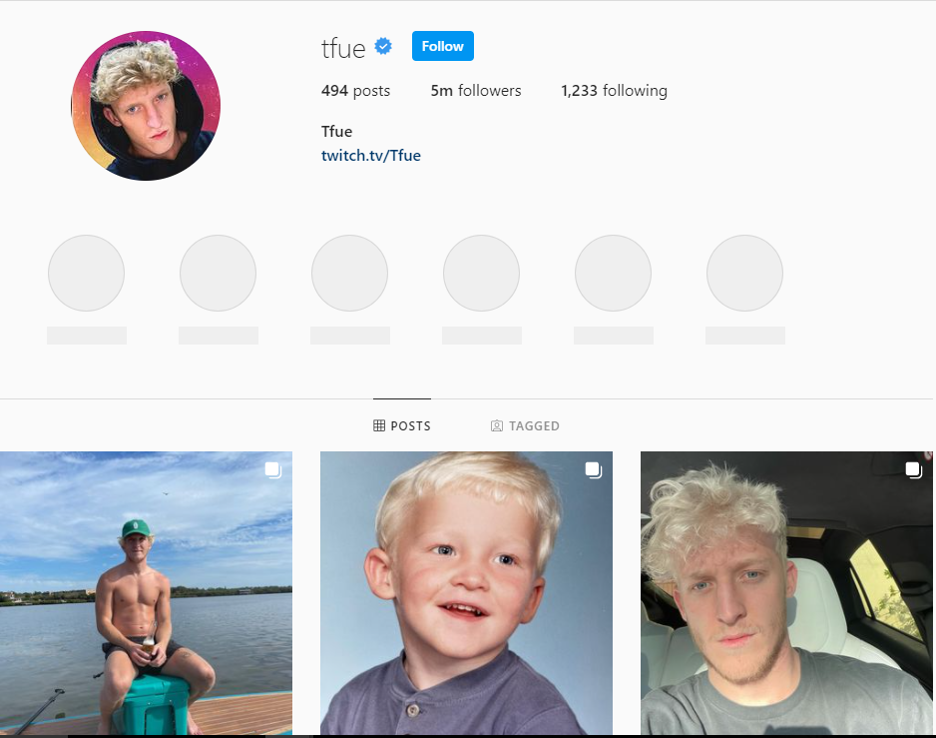 Instagram Followers: 5 million
Turner Ellis Tenny, one of the youngest professional gamers on YouTube and Twitch, is from Florida. He is one of the most controversial gamers. He was banned from Twitch two times, and suspended from Fortunate. His YouTube channel was also deleted because of his racial and homophobic slur, violating the end-user agreement of Fortnite.
Download Gaming Videos from AhaSave Instagram Downloader
AhaSave Instagram Downloader helps you download videos, photos, IG stories from Instagram to your phone. This video downloader is free and straightforward to use. You can copy the link, and the AhaSave Downloader will automatically download the content. This is a highly rated app with millions of users.
Features:
Download batch of videos and photos
Fast downloading
Watch videos anytime, anywhere
Download Hashtags and Captions all in one shot
Organise downloaded videos by different gaming genres like RPG, FPS, and other devices like Xbox and PlayStation.
Intellectual Property Rights
Understanding intellectual property rights is essential before downloading any content from social networking sites. The ownership, intellectual property rights and any other interest of the video, photo, IG story belongs to its publishers or owners. We should respect the rights and interests of the publishers. We recommend you obtain permission before downloading any content. It is also imperative to indicate the source of the content before using it.
Get Your Own Free Instagram Video Downloader on Android!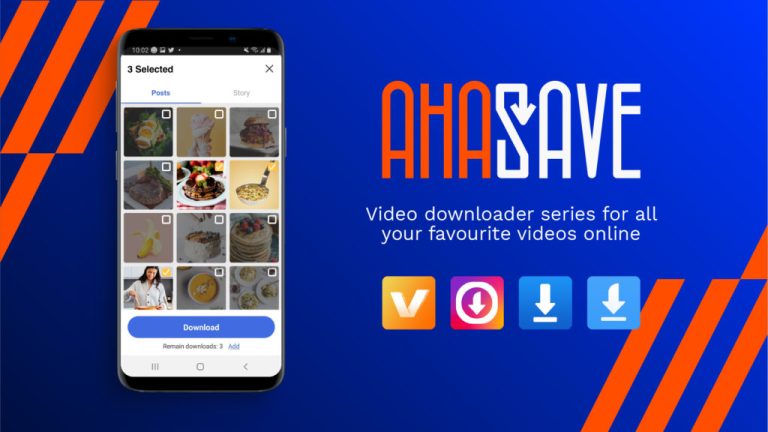 If you are looking for another video downloader for Android, check out our AhaSave video downloader series, which is designed for various social networking platform for your specific needs:
Check out AhaSave: Tiktok |
Pinterest | Twitter | Google Play | YouTube | Website | LinkedIn | Reddit
Need more tips? Find 'em all here!
Become our AhaSave Ambassador today!