Looking for most popular TikTok songs that would have you bobbing to their beats, and some are even quite inspiring? TikTok is one of the most popular social media platforms that people of all ages use as an outlet to entertain viewers with comedy, challenges, singing, dancing, and doing skits with popular TikTok songs. Over the years, this social media platform has gained popularity. It has become an essential promotional tool for music artists and record labels. Since this has been the case, some businesses and brands have taken their promotional and marketing skills to the next level by signing deals with TikTok influencers. 
As regular video creators and major influencers can create videos and share them across a community, both the song and the video can go viral. For example, if a creator does a dance challenge or lip-syncs a song, it can inspire more creators to make their videos using the music in the original video. 
A song trending on TikTok or one that is popular on TikTok is likely to be at the top of the list if the algorithm sees that people are using it. It'll feed your music to new viewers, which inspires more users to create their content using your track. This chain reaction has helped to develop viral TikTok songs. As a bonus for the TikTok influencers, some can earn up to hundreds or even thousands of dollars for a single video for promoting popular Tiktok songs for the artist.
Another way to make viral songs on TikTok along with videos is through hashtags. The viral nature of TikTok's content is influenced by hashtags, as is the case with many other social media platforms. If you use prominent or often searched hashtags, songs and videos will be more likely to appear in TikTok's "Discover" and "For You" tabs. These tabs usually have trending topics, popular videos, the best songs on TikTok, significant upcoming events, and more. Millions of people and creators see this tab every time they go on TikTok. It could help them develop their video ideas using the different top songs on Tiktok. It can also lead to users downloading the best Tiktok songs on music streaming services like Apple Music or Spotify. The more popular TikTok songs become, the more likely they will chart on the Billboard Hot 100 or Spotify Rap Caviar.
Suppose you are wondering how you could download these popular TikTok songs and videos for your own use; this is where the ETM TikTok downloader comes in. 
Download TikTok Videos Without Watermark With Free TikTok Downloader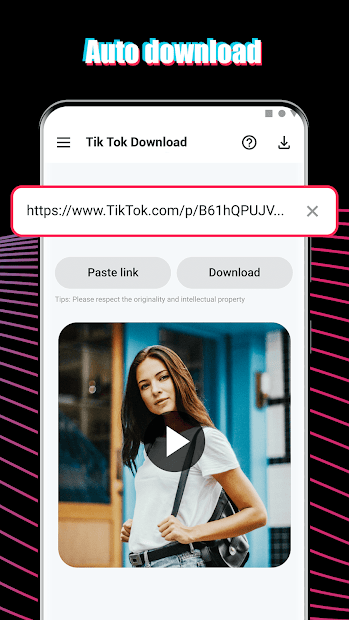 ETM TikTok downloader is an app that users can use to download TikTok videos for free.
With only a few taps, you can download your favorite TikTok videos. ETM TikTok downloader is a free Android video downloader available on the Google Play Store. This TikTok downloader series supports video downloads through the link and built-in browser, allowing you to store your favorite videos in various formats on multiple devices. Additionally, it offers safe care for your privacy and security, complying with numerous laws and Google Play Store regulations. With that feature, users won't have to be concerned about their videos or any critical files being accessed by anyone. It also allows users to download music, so if they hear any popular TikTok songs and want to download them, they shouldn't have any issues. 
 Lastly, this program has smart auto-detection of links from web browsers, allowing video downloads in the background so you can enjoy the videos downloaded in the app anytime.
Top Features of ETM Free TikTok Downloader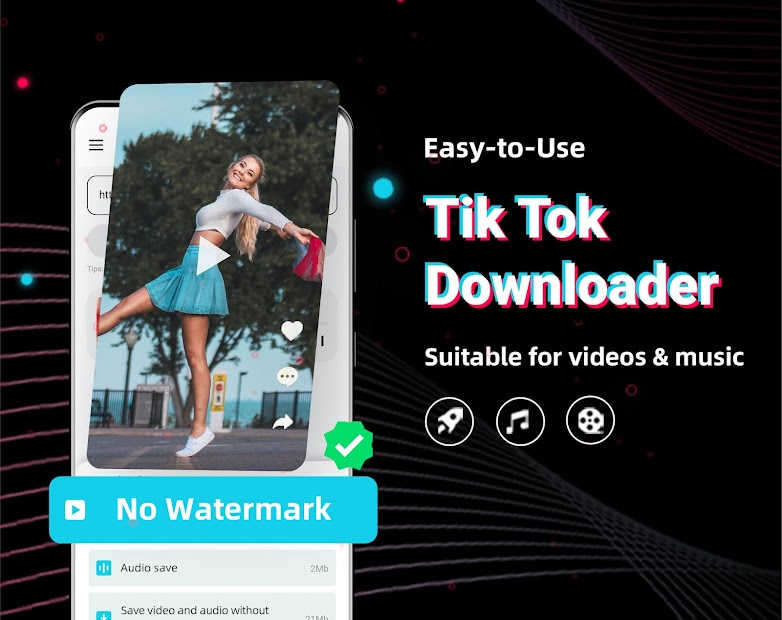 ● AhaSave Video Downloader Series is free to use app available for download on Google Play Store. 
● Easy and Lightweight AhaSave Video Downloader Series is small and lightweight, perfect for your Android device.
● Fast Speed Download and high 4K quality download at 3x the speed compared to other video downloaders.
● Download TikTok Videos without watermark, so you'll never have to worry about any unwanted logos showing up in a video.
● Download Tiktok without login. No login is required, unlike the regular TikTok app. AhaSave lets you download TikTok without login. 
● Optimized for All Major platforms like Facebook, Instagram, TikTok, etc. 
● Play videos offline
● Supports Dark Mode
● Multiple videos can be downloaded and saved at once to watch offline in your video collection without using your mobile data.
● Manage your download videos easily by arranging and renaming them. You can also keep important documents under a Private Folder and lock them with a passcode for your privacy.
Best 60 Most Popular TikTok Songs of 2022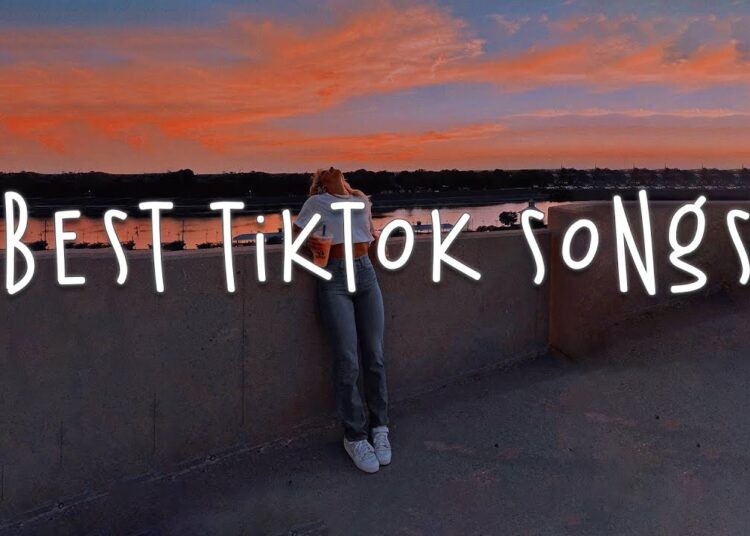 Now that you have learned about this app's excellent features let's look at some of the top Tiktok songs worth downloading for this year.
Montero (Call Me By Your Name)" by Lil Nas X
"Deja Vu" by Olivia Rodrigo
"First Class" by Jack Harlow
"Dior" by Pop Smoke
"Psycho!" by MASE
"As It Was" by Harry Styles
"Peaches" by Justin Bieber
"Gimme More" by Britney Spears
"JOEMAMA" by Joewaud
"Best Friend ft Doja Cat" by Saweetie
"Leave the Door Open" by Bruno Mars and Anderson .Paak
"Supalonely" by BENEE ft. Gus Dapperton
"Vibe" by Cookiee Kawaii
"Best Friend ft Doja Cat" by Saweetie
"Savage" by Meghan Thee Stallion
"Buss It" — Erica Banks
"Say So" by Doja Cat
"Don't Start Now" by Dua Lipa
"Might Be (Remix)" — DJ Luke Nasty
"Nonstop" by Drake
"Might Be (Remix)" — DJ Luke Nasty
"Don't Start Now" by Dua Lipa
"Big Fun" by the original Off-Broadway cast of Heathers: The Musical
"Drivers License" — Olivia Rodrigo
"No Idea" by Don Toliver
"Dance Monkey" by Tones and I
"Cannibal" by Kesha
"She Belongs to the Streets (Toxic)" by Rontae Don't Play
Kiss Me More" — Doja Cat ft. SZA
"Telepatía" — Kali Uchis
"Positions" — Ariana Grande
"TWINNEM" — Coi Leray
"Oops!" — Yung Gravy
"Good 4 U" — Olivia Rodrigo
"Church Bells" — Carrie Underwood
Wait a Minute!" — Willow Smith
"I Am" — Yung Baby Tate ft. Flo Milli
"Day 'n' Nite" — Kid Cudi
"Me Too" — Kevin Gates
"Dumped" — Aidan Bissett
"Misery Business" — Paramore
"Please Don't Go" — Mike Posner
"Walk" — Saucy Santana
"Stay" — The Kid Laroi ft. Justin Bieber
"Into the Thick of It" —The Backyardigans
"Mood" — 24kGoldn ft. Iann Dior
"INDUSTRY BABY" — Lil Nas X ft. Jack Harlow
"pushin P" — Gunna ft. Future & Young Thug
"Easy On Me" by Adele
"Face Off" — Tech N9ne ft. Joey Cool, King Iso & Dwayne Johnson 
"In My Head" by Lil Tjay
TO THE MOON" — Jr Choi & Sam Tompkins 
"Infinity" by Jaymes Young
"Pope Is a Rockstar" — SALES
"DNA" — BTS
"Up" by Cardi B
"Heat Waves" by Glass Animals
"Temperature" by Sean Paul
 "Potential Breakup Song" — Aly & A
"Own Brand Freestyle" — FelixThe1st ft. Dréya Mac & Finch Fetti
If you are looking for another video downloader for Android, check out our AhaSave video downloader series, which is designed for various social networking platform for your specific needs:
Check out AhaSave: Tiktok | Pinterest | Twitter | Google Play | YouTube | Website | LinkedIn | Reddit
Need more tips? Find 'em all here!
Become our AhaSave Ambassador today!