Want to download videos from TikTok without logging in or watermark? You are at the right place!
Tiktok is probably one of the most popular social media apps out there. We have seen how this app has dominated the social media world. It has been downloaded and used by different age groups, and many have been enjoying this app. There are many interesting videos in the app, which is why many are interested in downloading videos from Tiktok.
Tiktok is very popular, especially with the youngsters. Tiktok allows users to create, watch and share short videos. It allows you to view different creators from other parts of the world. It has numerous effects that allow the creators to be creative with their videos, even if they are only 15 seconds to 3 minutes in length.
It also allows creators to duet or join with other creators. You can download videos from Tiktok to practice a duet or watch a dance step. You can either like these videos or download videos from Tiktok to watch them over and over again.
Tiktok users would know that there is a built-in function for downloading videos. However, not all videos can be downloaded. Also, if you download videos straight from Tiktok, there is a watermark for all videos.
With a free Tiktok video downloader, you can download videos from Tiktok without a watermark. Download Tiktok videos for free with a free TikTok downloader!
AhaSave TikTok Video Downloader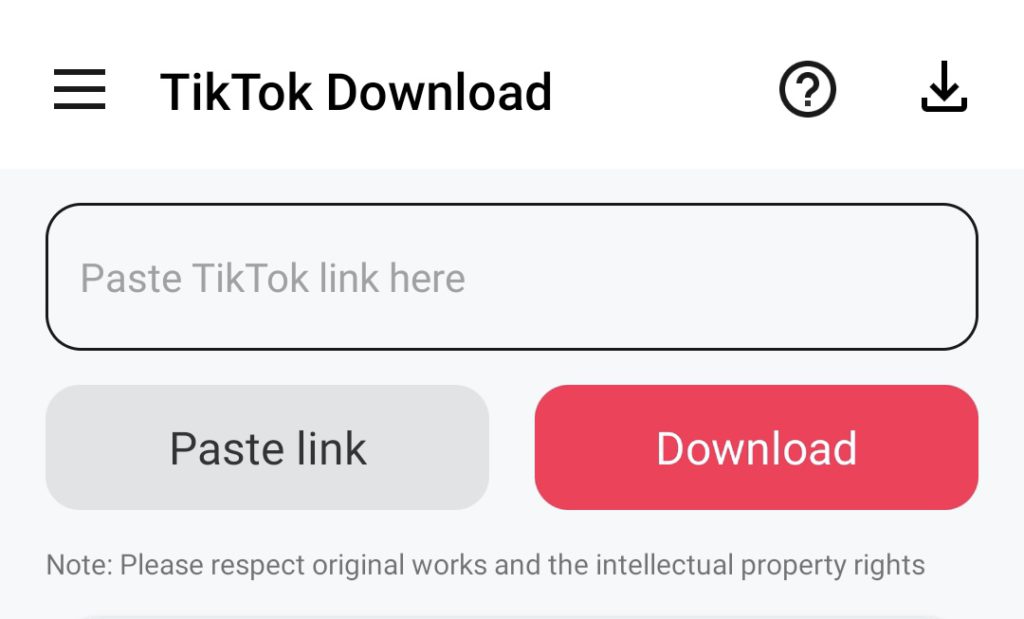 AhaSave is a free Tiktok video downloader that allows you to download videos from Tiktok without watermark. With AhaSave, you don't have to have an account in Tiktok to download videos. You can easily download TikTok videos without a watermark and in high definition (HD) quality. No logging in is needed. Doesn't matter if you are using Tik Tok Global, Tik Tok Lite, or the ordinary TikTok. AhaSave TikTok downloader is compatible with all of them!
AhaSave free TikTok downloader is an app that you can download on your Android devices. It is lightweight and small, which will not take up so much of your memory. AhaSave Tiktok video downloader has a very user-friendly interface which is very good for new users. You can even use this downloader even when you are using your Tiktok in the background.
AhaSave is only available for Android devices for now. You can easily download them in Google Playstore.
Method 1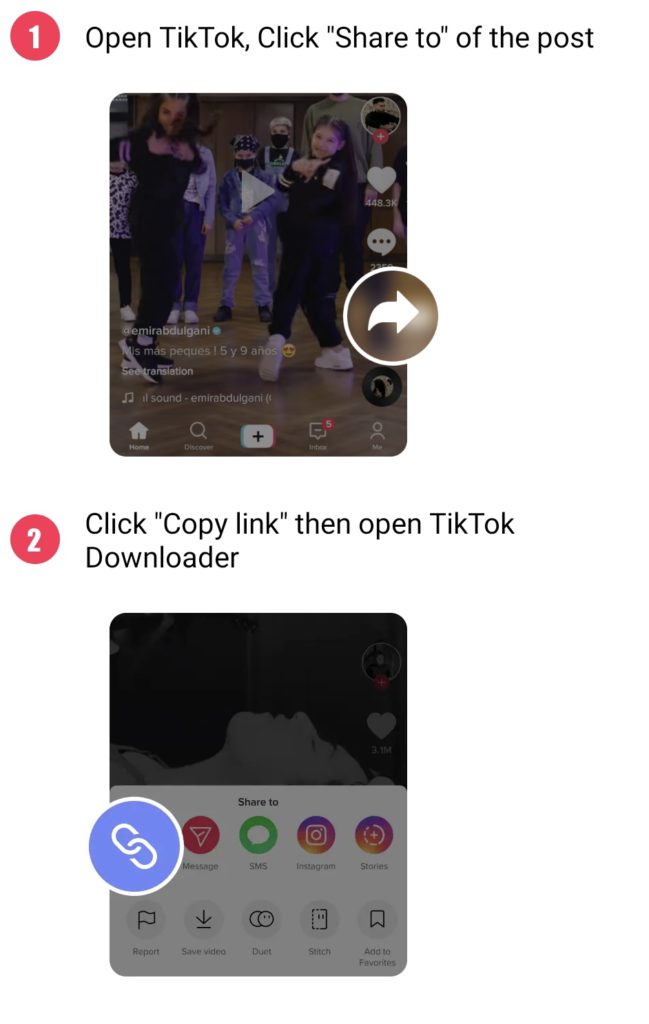 Open your Tiktok app and copy the link to the video that you like to download.
Open your AhaSave video downloader and paste the link to download the chosen video.
Method 2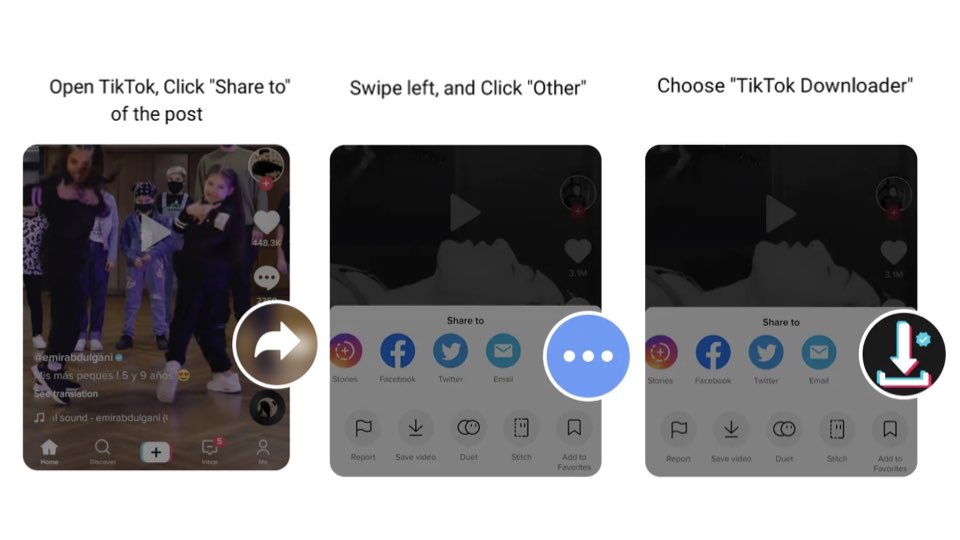 Open Tiktok and choose the "Share Link" option from the app
Select AhaSave Video Downloader among the options to download the TikTok video without the watermark.
AhaSave can also download just the background audio from any Tiktok videos. This feature is very useful as you can use the audio for other purposes too.
Enjoy lightspeed downloading as AhaSave comes with multithread technology that downloads three times faster than other downloaders. You can stay anonymous while downloading and using the AhaSave video downloader. You can even save multiple videos in one shot using AhaSave, and it's time saving and convenient!
Always remember that all videos downloaded using AhaSave should only be used for personal use and should not be reposted for business gain. The intellectual property right for all videos posted on Tiktok shall always be with the creator. It is always better to get the permission of the creator first before downloading and using it.
If you are looking for another video downloader for Android, check out our AhaSave video downloader series, which is designed for various social networking platform for your specific needs:
Check out AhaSave: Tiktok | Pinterest | Twitter | Google Play | YouTube | Website | LinkedIn | Reddit
Need more tips? Find 'em all here!
Become our AhaSave Ambassador today!