How to download videos from Vimeo? Vimeo is a video hosting service based in New York City, United States of America, where users can post videos and broadcast live streams on the site. It is the second-largest online video streaming platform after YouTube. Every month, there are about 170 million people who visit Vimeo to watch videos. You can download videos from Vimeo to watch them offline, or when you have poor or intermittent internet access.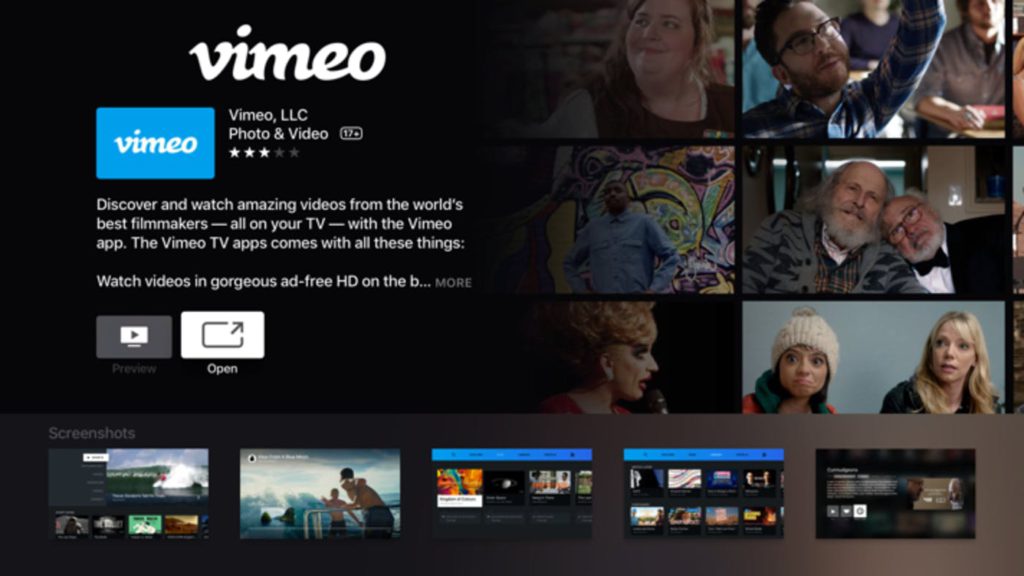 However, not all videos can be downloaded on the site. Many users on Vimeo set their videos on 'non-download mode,' mainly because they don't want their content to be downloaded or redistributed. Another reason that disables you from downloading videos is that the user does not have the right account tier.
But don't worry! We got your back here. AhaSave All Video Downloader enables you to download videos from Vimeo without hassle. It is a FREE video downloader that aids in downloading videos from more than 500+ websites and major social media platforms Onlyfans, Facebook, Instagram, or Twitter, to your Android devices. It has so much more to offer than any usual video downloader. Let's see how you can download videos from Vimeo with the amazing benefits of the AhaSave Downloader.
Amazing Features of AhaSave All Video Downloader
Easy download: It enables you to download videos from Vimeo in an easy and convenient way with few simple steps.
Quick download: Unlike other video downloaders, you don't have to wait for ages to get a single video downloaded. The multiple thread technology of the app boosts the download speed.
Diverse download: Ahasave allows you to download videos in many different formats such as mp4, m4a, m4v, avi, mov, wmv, etc. You can even download Mp3 music with Ahasave!
Private Folder: You can lock sensitive videos with passwords with our built-in private folder
Built-in video player: Ahasave has an in-built video player, so there is no need to download another video player app or export your video to another player to watch.
Enjoy video offline: This allows you to watch the videos anytime, anywhere without worrying about connectivity issues.
Easy sharing: You can share the downloaded videos to different platforms or even export them to other devices.
A Step-By-Step Guide: How to Download Videos from Vimeo
Step 1: Install AhaSave. Download the AhaSave All Video Downloader from the Google Play Store or APK file.
Step 2: Launch Ahasave. Launch the app on your device by giving it all the necessary permissions.
Step 3: Download Videos from Vimeo. Log in to Vimeo, browse any video as usual and play the video of your choice. AhaSave auto-detects video links, and the download icon will be activated (turning from grey to orange). Tap on the orange download icon to start the download. If you don't want to log in to Vimeo, you can copy the video link and paste it directly to the AhaSave to start with the download.
Step 4: Manage your videos. Videos are saved in your local device storage. You can find them easily in the AhaSave Download Manager folder. Organize your Vimeo videos according to date, time, different genres and topics, and delete them once you're done watching.
Step 5: Enjoy your videos offline! You can now enjoy your Vimeo videos offline anytime, anywhere. You can watch the downloaded videos with AhaSave comprehensive in-built video player. It comes with different functions such as fast forward and backwards, video speed control, and sound control.
Protecting Intellectual Property Rights
Intellectual property rights are an essential part when it comes to downloading and sharing videos on the internet. Protecting intellectual property rights means that you should always use these downloaded videos only for your own personal use and not exploit them in any way. We must remember to uphold intellectual property rights.
Best Free Vimeo Downloader on Android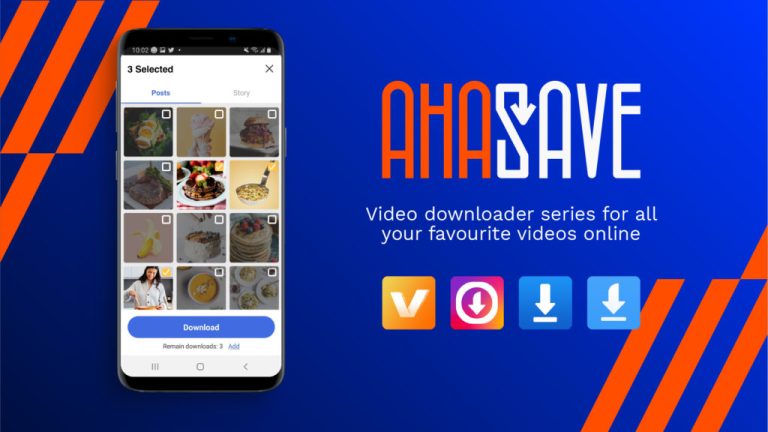 If you are looking for another video downloader for Android, check out our AhaSave video downloader series, which is designed for various social networking platform for your specific needs:
Check out AhaSave: Tiktok |
Pinterest | Twitter | Google Play | YouTube | Website | LinkedIn | Reddit
Need more tips? Find 'em all here!
Become our AhaSave Ambassador today!