K-pop artists are taking over social media in a big way. Social media sites such as YouTube and Instagram are among the best ways to break through the global arena. When it comes to talent, Koreans are known for their versatility, and singing is among the many skills they have perfected.
These K-pop artists/personalities have managed to attract followers from various parts of the world on Instagram. Below are some of the people's favourite K-pop artists with huge Instagram followers.  
Top 9 Most Followed K-pop Artists on Instagram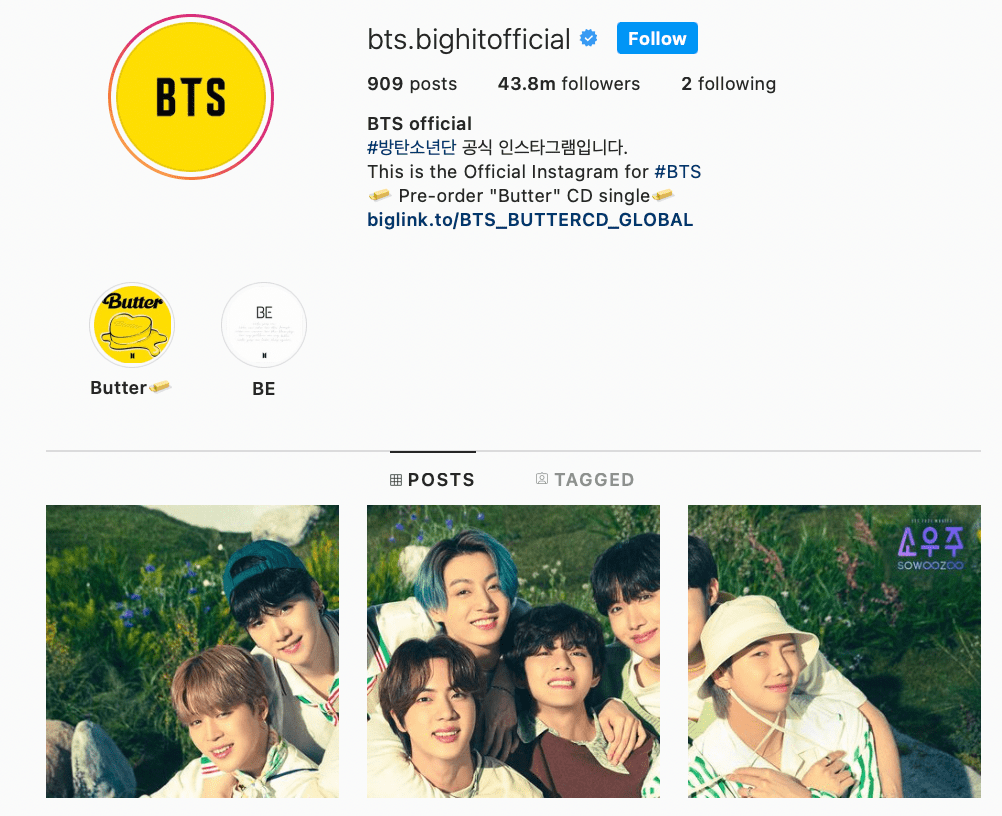 Bangtan Sonyeondan, famously known as BTS, is an all-boys group consisting of seven members, and is one of the biggest K-pop artists. They have a massive following on various social media platforms. Their fans refer to themselves as the 'Army'. In 2017 the group maintained the top position in billboard charts thanks to their fans. Their music genre mainly lies towards hip-hop, and they have done significant collaborations with the likes of DJ. Aoki and rapper Designer, which is a massive breakthrough for this boy band. Their energy on stage is ecstatic hence the reasons why fans love them even more. The love even translates to their Instagram page, which records over 43 million followers.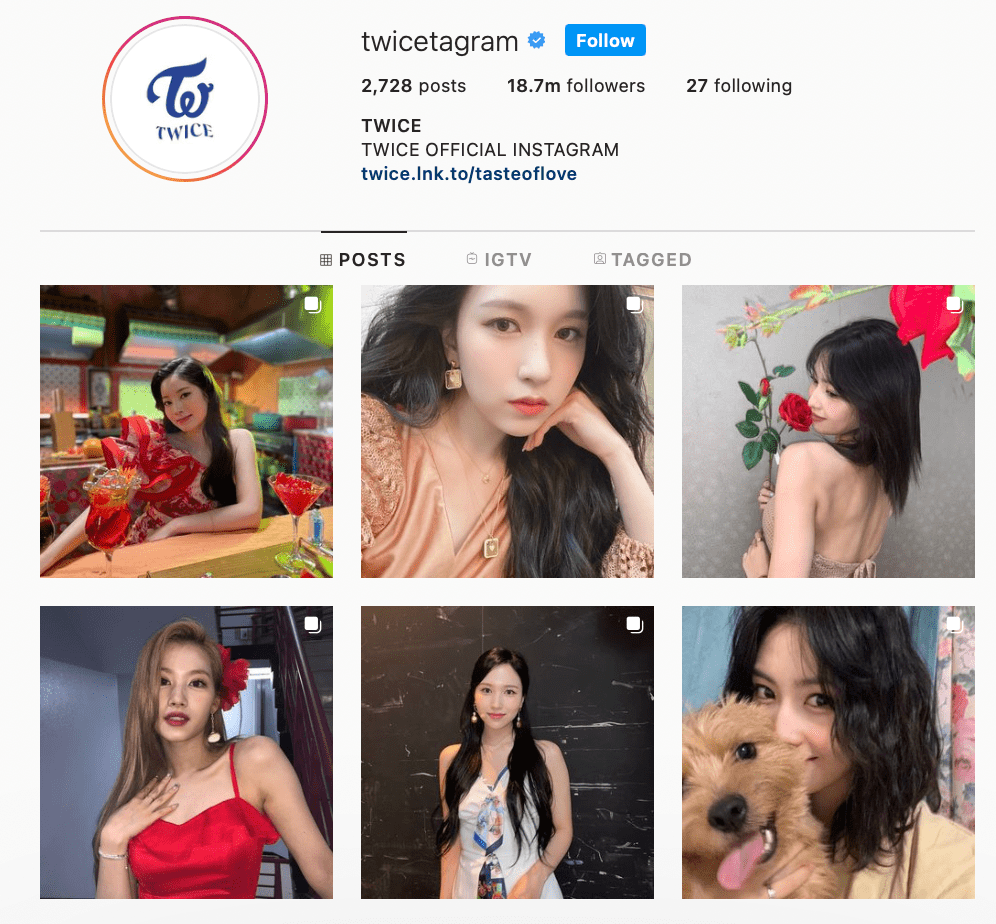 The group consists of nine women discovered during a reality show in 2015. They have gained an enormous fan base over time and have recently clocked 18 million followers on Instagram. They have taken over the bubblegum pop with a storm, and they have released three EPs in less than three years. They have also found ways to be part of several controversies, from viral trends to the Taiwan and China political debates. Their single "TT" off their "What Is Love" album currently stands at 585 million views on YouTube. It goes to show how much they are dominating the K-pop industry. It will be unfair if we fail to mention how sophisticated their sense of fashion.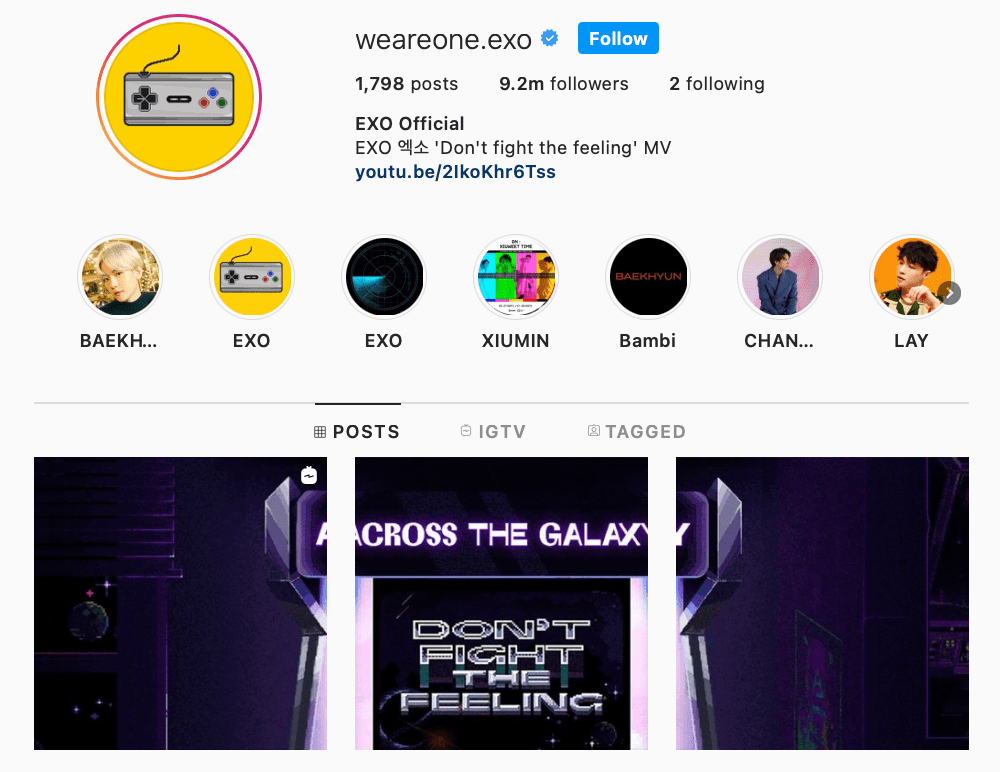 The twelve-member band made a debut in the K-pop industry in 2012. Unfortunately, three members left the group, and they are now down to nine members. The support they received from fans is clear from the large following they have on Instagram. Currently, their followers on Instagram are over 9 million. Their sound is versatile. Some songs are inclined towards rap and hip hop, while some songs are more of synth-pop. Their flexibility in music is working for them since they have managed to give groups like BTS a run for their money.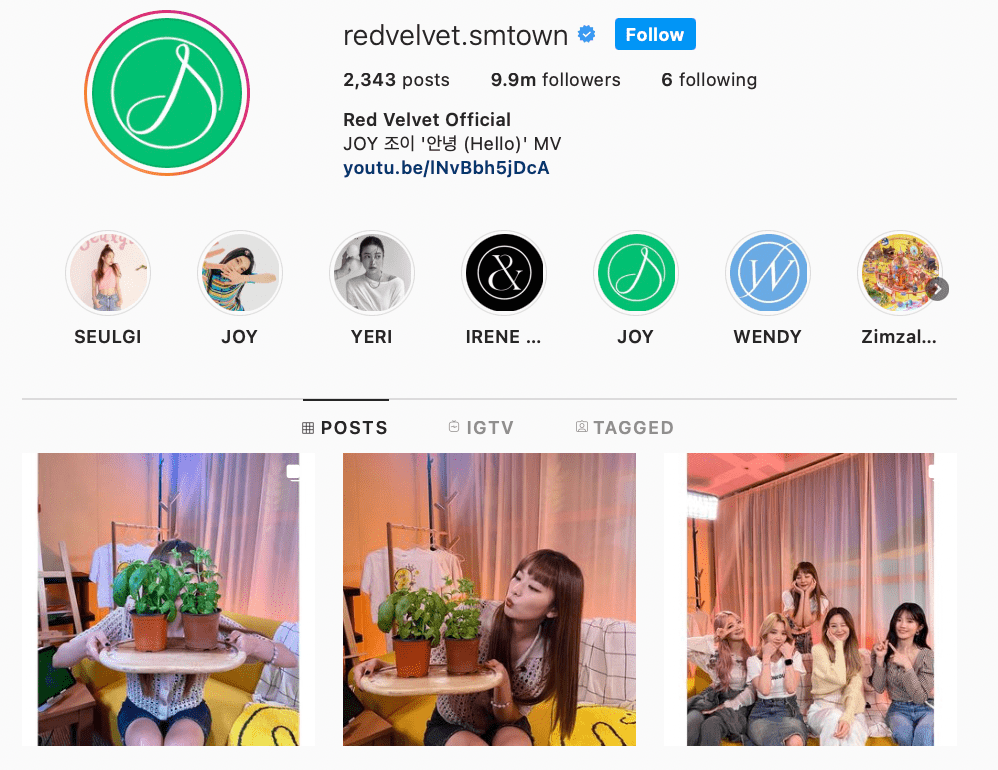 They are a South Korean girl group under the management of SM entertainment. It's pretty hard to classify their sound since they have explored different genres such as RnB, K-pop, and electropop. Due to the versatility in their sound, they have been able to impress multiple genre fans. They have been making great music from 2014 to date and have gained a considerable following over the years. Currently, their Instagram followers have reached over 9 million. They are a force to reckon within the K-pop industry, especially since they are working with renowned producers, some of which produced the much-celebrated Grammy award song "That's What I Like" by Bruno Mars. Their recent release "Monster" already has a hundred million views on YouTube.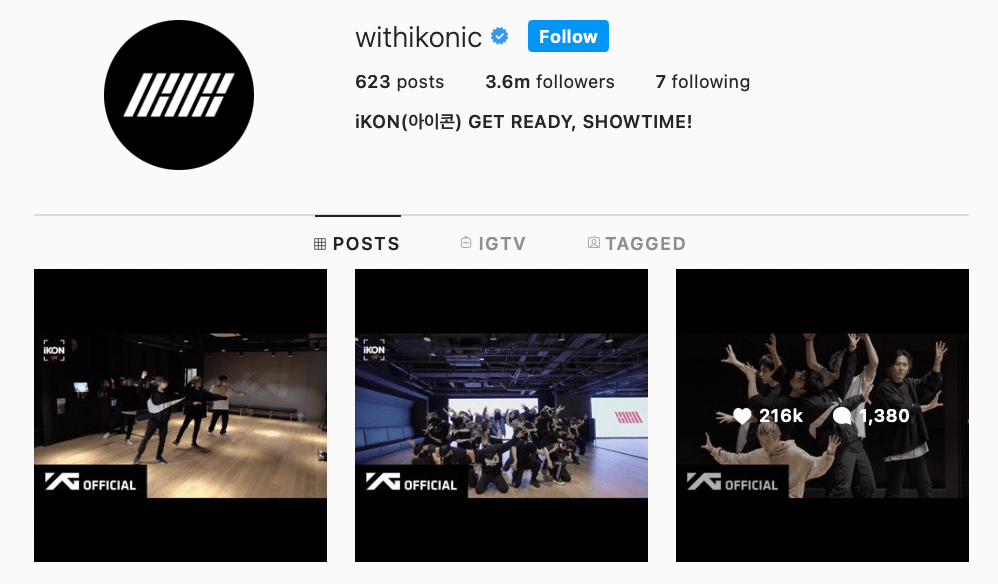 The six-member boy group was formed in 2015 by YG entertainment. They also have versatile sounds, and thus, it isn't easy to rank them under one sound. Some of their songs have a pop feel, while others have a trap and club-like groove. Their pop tune "Love Scenario" recently hit 500 million views on YouTube. They aren't your average type of boy group. They also recently reached the over 3 million follower mark on Instagram. Their milestones have been gradual, and it's clear that they have been putting in the work from the huge fan base they are gaining on social media platforms.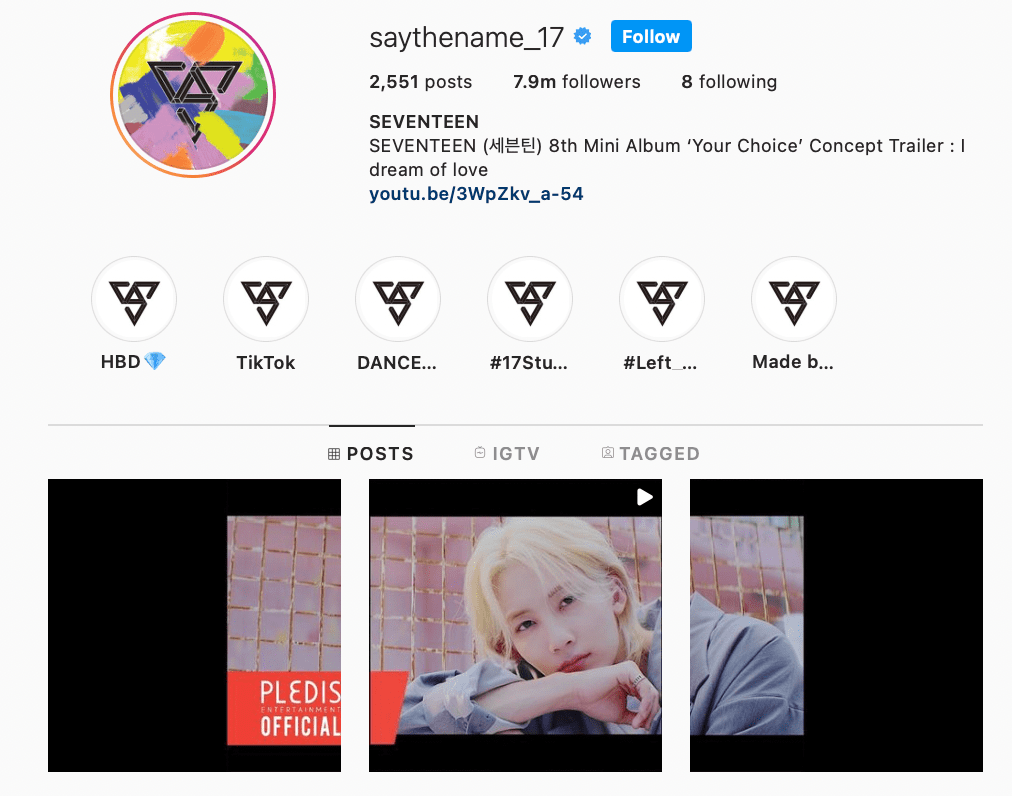 This thirteen-member boy group was formed in 2015; they have graced their audience with breathtaking music. It explains the large number of followers they have on the different social media platforms. Take, for example, their Instagram page currently has over six million followers. Also, their current single "Bitter Sweet", released in May, already has over six million views on YouTube. Over the past years, they have had some of their songs top on the Billboard chart. Their sound is also a mix of electronic dance music and rap.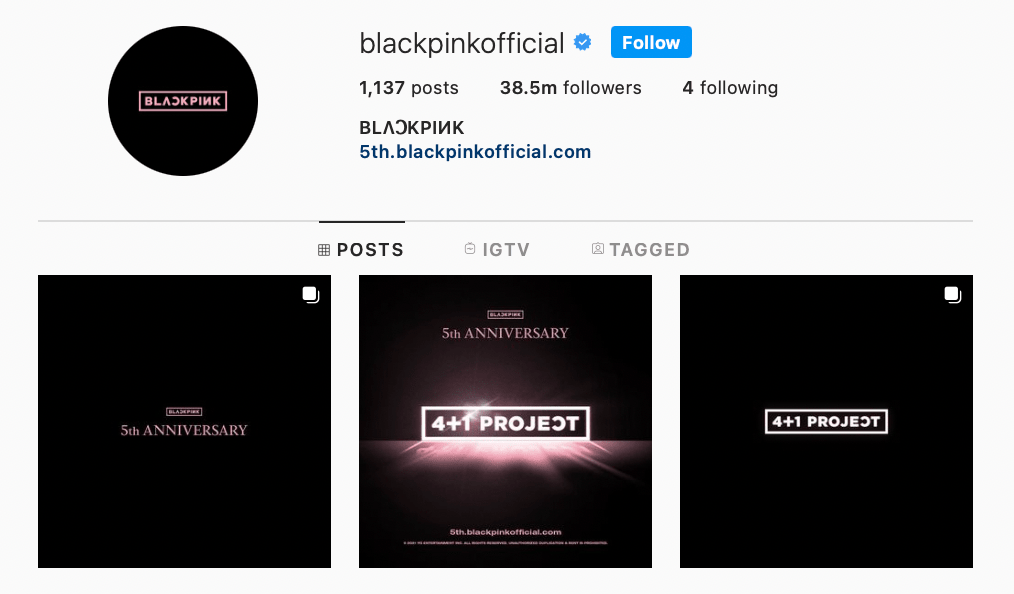 Blackpink is a Korean girl group with four members. The group made a debut in the Industry in 2016 with their album square one. The album had songs like "Whistle", which made it to the top billboard songs. Their single "Ddu-Du-Ddu-Du" recently hit 1.6billion on YouTube. The same single received certification from RIAA. Their collaboration with Dua Lipa on the song Kiss and Makeup was also received well by their fans and put them on a map to an extent where the British phonographic Industry recognized them. Their lead dancer and rapper Lisa is the most followed K-pop artist with 48 million people on Instagram.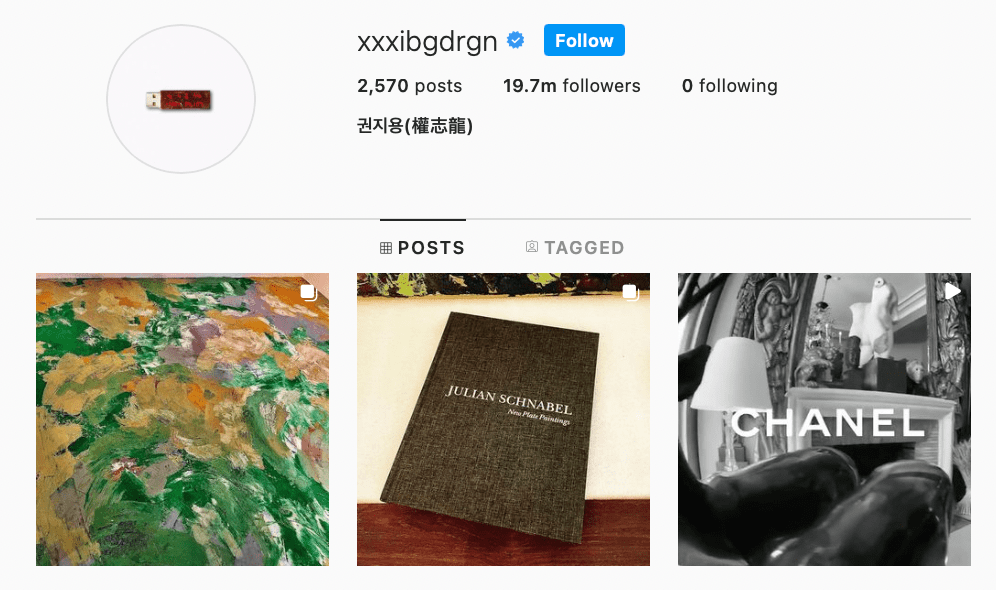 He belongs to the BIG bang group, which is a music band that consists of four members. He is the most active K-pop star on Instagram, even though he went mute for a while after joining the military. His posts are mainly in line with fashion, poems, philosophical excerpts and artwork, making his grid unique. His followers on Instagram are currently over nineteen million.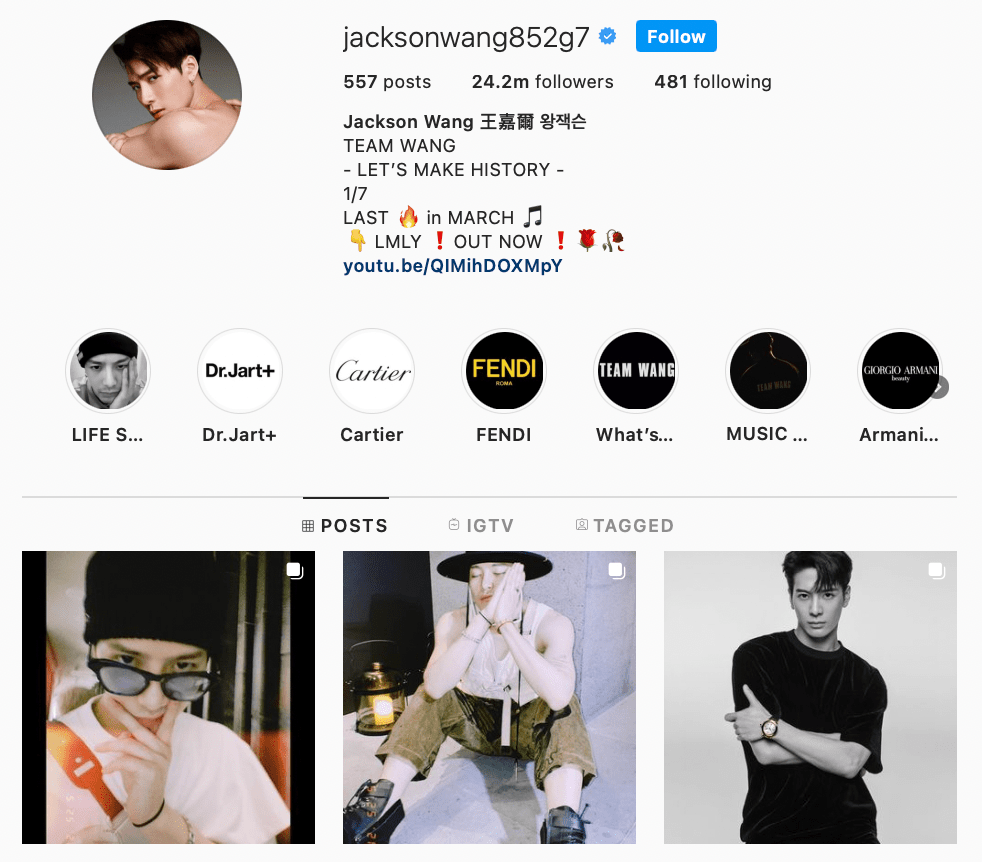 He is a solo artist and a GOT7 rapper. He also owns a record label named Team Wang. His recent single "Leave Me Loving You", dropped in April, has already garnered thirteen million YouTube views. Also, his Instagram following is massive, with the current figure of followers standing at over twenty-three million. 
How To Use The AhaSave Instagram Downloader
You can download reels and IGTV videos using the AhaSave Instagram downloader. With high-speed levels, AhaSave guarantees its users' fast downloads. So, if you have seen a video or picture of your favorite K-pop artists you would like to save, follow these simple steps:
On Instagram, look for the picture, reel, or video you want to save 
Click on the three dots and Select "Copy Link" .  
Paste the copied link to the AhaSave, the download process will start right away.
Your video or picture is now available on your Android phone 
Why should you use AhaSave Instagram Downloader?
Donwload for Free – Free Instagram downloader for Android
No Watermark– Downloaded pictures and videos without any watermark
Easy Download – By copying and pasting link, or by app sharing
Smart Download – smart auto-detection to prompt video downloads
Easy Sharing -Share the downloaded content with others directly from the app 
Space Saving- It takes minimal space on your phone 
Finally, you can free yourself from the hassle of screenshots and cropping images. With AhaSave, you will get the photo or video you want directly on your phone with the original quality. Get your AhaSave Instagram Downloader from Google Play or APK file to start downloading your K-pop artists content on Instagram.
Protecting Property Rights
Noteworthy, property rights are a sensitive matter, and it's easy to overlook it. Therefore as you download the images, ensure they are for personal use to avoid compromising intellectual property rights. 
Download Instagram Videos on Android For Free
If you are looking for a video downloader for Android, check out our AhaSave Video Downloader series, which is designed for various social networking platform for your specific needs:
Check out AhaSave: Tiktok | Pinterest | Twitter | Google Play | YouTube | Website | LinkedIn | Reddit
Need more tips? Find 'em all here!
Become our AhaSave Ambassador today!