Want to know the most ridiculous quotes by Donald Trump? Here's the right place! Before providing his services as a President of the United States,  Donald Trump was known as a personality with his clarity and straightforwardness. However, the case is not the same after he became President of the United States. During his presidency, Trump has stated some absurd quotes that are illogical, funny, and aggressive at the same time. Let's look some of the funniest, most ridiculous quotes by Donald Trump himself.
Top 9  Ridiculous Quotes by Donald Trump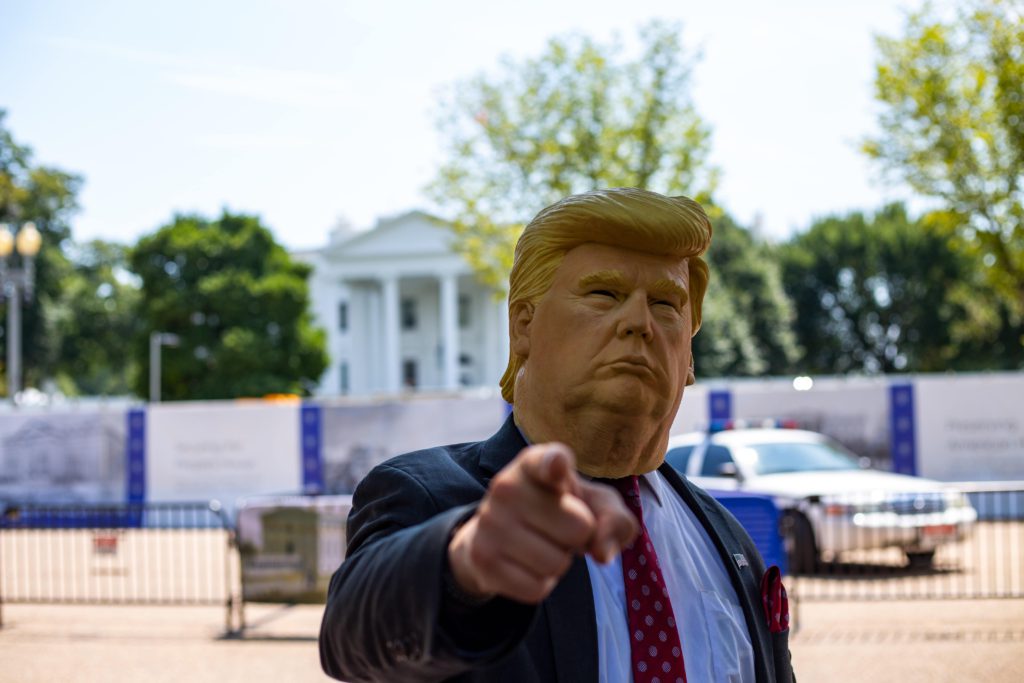 Here are the list of what we deemed to be the most ridiculous quotes by Donald Trump.
Triumph About Coronavirus In The U.S.
For the 1/100th time, we show so many Cases, compared to other countries that haven't done nearly as well as we have because our TESTING is much bigger and better. We have tested 40,000,000 people. If we did 20,000,000 instead, Cases would include behalf, etc. NOT REPORTED!

 

— Donald J. Trump (@realDonaldTrump) July 9, 2020, Twitter
One of the most ridiculous quotes by Donald Trump is this bizarre claim that according to him, the only reason America has been high in Coronavirus cases is that their testing is much bigger and better than other countries.
Trump about Syrian refugees
What I won't do is take in two hundred thousand Syrians who could be ISIS… I have been watching this migration. And I see the people. I mean, they're men. They're mostly men, and they're strong men. These are physically young, strong men. They look like prime-time soldiers. Now it's probably not true, but where are the women?… So, you ask two things. Number one, why aren't they fighting for their country? And number two, I don't want these people coming over here.

 

Source: NY Times, American Magazine
Okay, so can any group of refugees that has a good number of women in their clan present themselves to Donald Trump? This is personally one of the most ridiculous quotes by Donald Trump.
Trump's Grudges About Mexico
Mexico will pay for the wall!

 

— Donald J. Trump (@realDonaldTrump) September 1, 2016
Dubbed as the most ridiculous quotes by Donald Trump during the presidency campaign back in 2016, Trump promised to build a strong ball across the southern border but wants Mexico, a slightly poorer country, to pay for it.
Trump, China And Global Warming
The concept of global warming was created by and for the Chinese to make U.S. manufacturing non-competitive.

 

— Donald J. Trump- @realDonaldTrump- November 6, 2012
Truth in the above tweet clearly stated China as the main culprit of global warming. But, where is the evidence? As with many ridiculous quotes by Donald Trump, this has no facts and figures to back up.
Trump And The Voter' Fraud
11,00 North Carolina residents get incorrect voter registration forms. 2000 L.A. County Voters received "faulty" Ballots, with NO WAY TO VOTE FOR PRESIDENT. Many others throughout the USA. Here we go. This will be the most corrupt election in American History!

 

— Donald J. Trump- @realDonaldTrump-  October 7, 2020
Trump has continued talking about his favorite topic,' the fraud elections', for a long time. And this tweet is one of the threat.
Trump Accused Obama In The Osama Bin Ladin Case
Of course, we should have captured Osama Bin Laden long before we did. I pointed him out in my book just BEFORE the attack on the World Trade Center. President Clinton famously missed his shot. We paid Pakistan Billions of Dollars & they never told us he was living there. Fools!

 

— Donald J. Trump (@realDonaldTrump) November 19, 2018
Trump repeatedly accused Obama of knowing where the terrorist is and not telling anyone about it even though he was captured in Obama's presidency.
Trump's Theory About Obama
How amazing, the State Health Director who verified copies of Obama's "birth certificate" died in a plane crash today. All others lived.

 

— Donald J. Trump (@realDonaldTrump) December 12, 2013
Nevertheless, Obama showed his birth certificate, Mr. Trump was not ready to accept him as an American by birth.
Triumph And 'Covfefe'
Who can figure out the true meaning of "covfefe" ??? Enjoy!

 

— Donald J. Trump -@realDonaldTrump- May 31, 2017
The meaning of Trump's covfefe is still unknown to us. Not just the most ridiculous quotes by Donald Trump, it is also one of the most puzzling.
Trump – The Only Star
Lowest rated Oscars in HISTORY. The problem is, we don't have Stars anymore – except your president (just kidding, of course)!

 

— Donald J. Trump (@realDonaldTrump) March 6, 2018
Trump showed his self-obsession through this tweet by calling himself the only star on Earth.
How to Download Tweets from Twitter?
Many of these quotes are from Donal Trump's personal Twitter account. Trump's tweets are ridiculous and funny at the same time. Even he is no longer the president now, he never failed to entertain his followers with his ongoing funny tweets. Many people considered his quotes as material to be used as a meme. If you are among them and want to download these funny and ridiculous quotes by Donald Trump,  try using the AhaSave, the free Twitter downloader for Android, to help you with that.
Download Tweets with AhaSave Twitter Downloader
AhaSave Downloader for Twitter enables you to download tweets on Android devices for free. You can download videos, text tweets, GIFs, image/photos tweets all in one app. When you download these main contents, you are downloading their hashtags, captions, and URL source together. You can even lock your downloaded content in the private folder of the app with a password. It is easy and straightforward to use. Simply copy and paste the tweet link into AhaSave, it will be downloaded automatically. 
Non-Affiliation Disclaimer
We are not affiliated, associated, authorized, endorsed by, or in any way officially connected with any political parties or Donald Trump.
Download Twitter on Android for Free!
If you are looking for another video downloader for Android, check out our AhaSave video downloader series, which is designed for various social networking platform for your specific needs:
Check out AhaSave: Tiktok | Pinterest | Twitter | Google Play | YouTube | Website | LinkedIn | Reddit
Need more tips? Find 'em all here!
Become our AhaSave Ambassador today!