Looking for Tiktok Recipes? Social media platforms are home to some of the best savoury meal recipes. The hashtags on Tiktok, Instagram, and other platforms include some of the most unique and diverse food recipes. Tiktok is definitely one of the best places for food lovers to get the perfect recipes for their day to day Here's a list of some of the best TikTok recipes you can find on the platform!
5 Easy Tiktok Recipes to Try
Ingredients
2 tbsp butter, softened
2 tbsp boiling water
¼ cup caster sugar
2 tbsp cocoa powder
¼ cup self-raising flour
Four squares of dark chocolate
Instructions
It is a pretty quick recipe, and you will have some whipped up lovely cake in no time. First, add the warm water you have boiled with the softened butter in a mug and stir them together until the butter is completely melted. After which, you can proceed to add in the sugar, then the cocoa powder together with the self-rising flour. Stir the mixture to a perfect blend. Next, put 2 caramels or chocolate squares at the centre of the mug. Put it in a microwave and let it bake for 1 minute until the cake rises.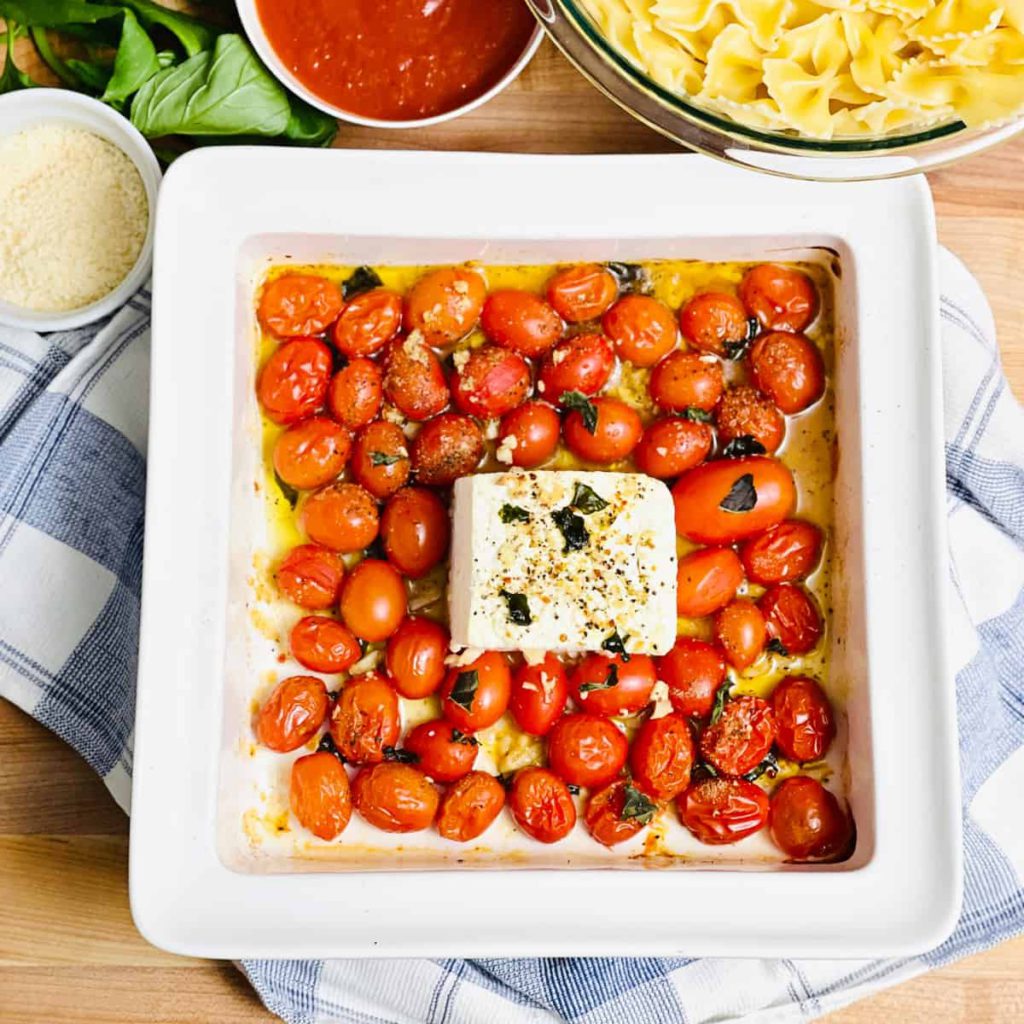 Ingredients
2 pints (17 ½ ounces) cherry or grape tomatoes
Four cloves garlic halved lengthwise
½ cup extra-virgin olive oil, divided
Kosher salt
One block (7 ounces) Greek Feta cheese
½ teaspoon crushed red pepper flakes
Freshly ground black pepper
12 ounces medium-length dried pasta 
Fresh basil leaves
Instructions
Baked Feta Pasta is a dish that people are just beginning to embrace; hence it is worth trying so that your taste buds are not left out on this delicacy. So, let's jump straight into the recipe. First, preheat your oven at 400degrees. Inside your sizeable baking container, put in tomatoes, garlic, and a ¼ cup of olive oil. Add some salt to taste in the mixture and toss to coat. Next, place some feta cheese at the centre of the container that contains the mixture. Add the remaining olive oil on top and season the mixture with your preferred red and black pepper amounts. For garnishing, you can add in some fresh basil leaves.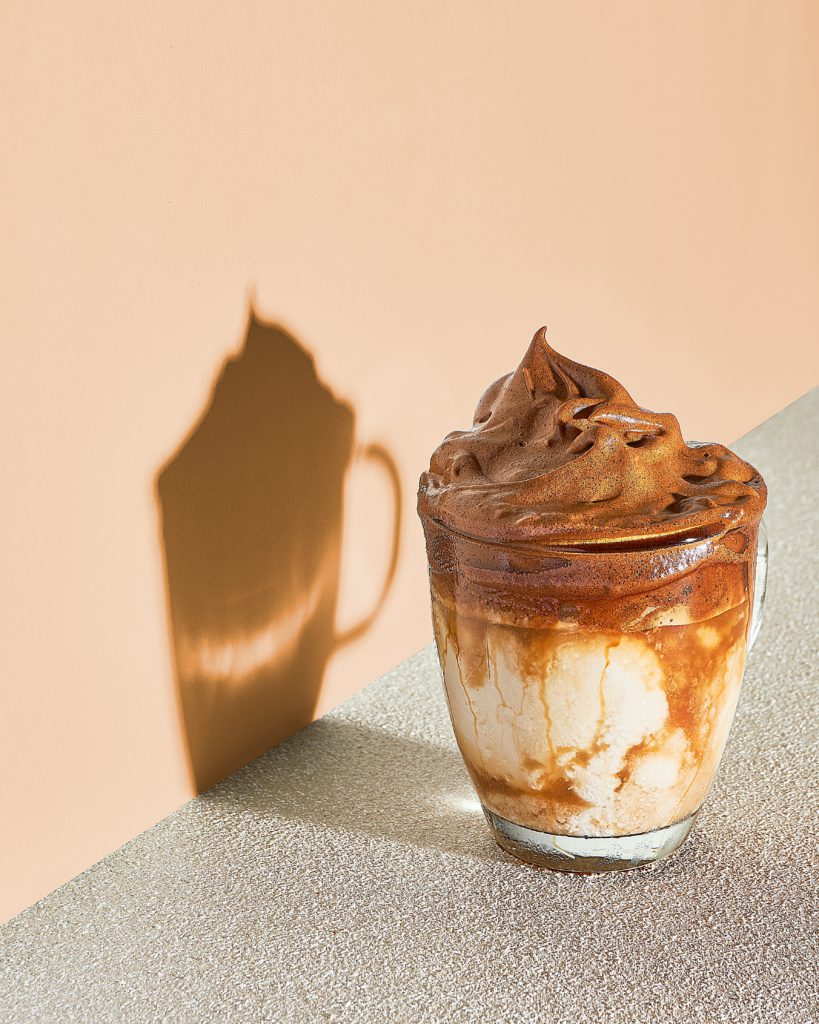 Ingredients
Sugar
Hot Water
Coffee
Milk
Instructions
What is life without some pleasant coffee aroma? This recipe gives you a simple way of making your coffee. You do not have to give up on your daily brew on days when you are running late for work. Two teaspoons of coffee grinds, sugar, and hot water are all you need. Using your hand or a hand mixer, stir the three ingredients in a bowl until the mixture begins to form some foam. Once the mixture is thick enough, you can then proceed to add it to a glass of milk. If you like it cold, you can add in some ice cubes. This is one of the most popular Tiktok recipes when it became a trend during the COVID-19 lockdown in March 2020.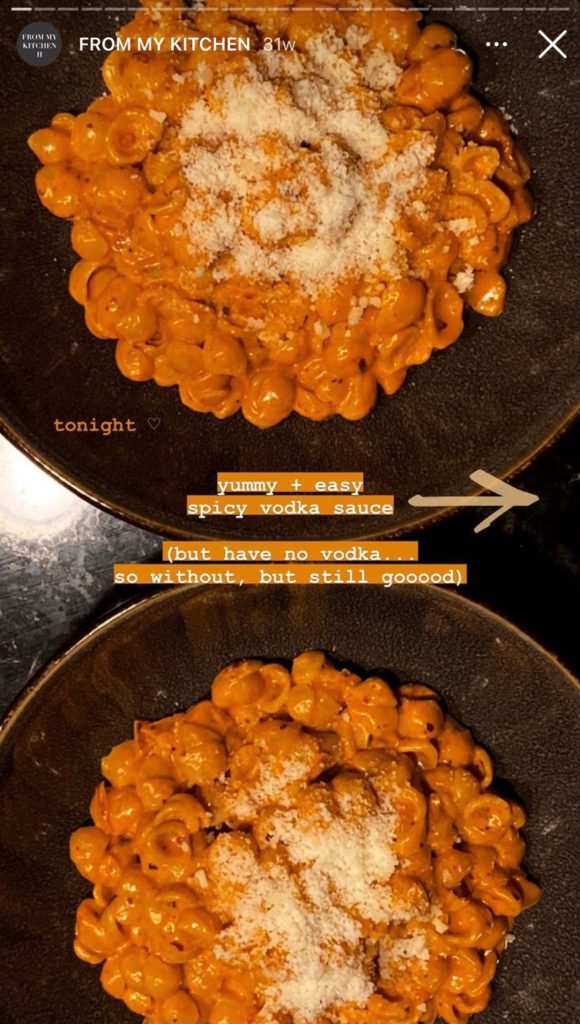 Ingredients
¼ cup olive oil
Small clove of garlic
¼ shallot
¼ cup tomato paste
½ cup heavy cream
1 tsp red pepper flakes
1/2 lb pasta
¼ cup pasta water
1 tbsp butter
¼ cup parmesan cheese
Chopped basil (optional)
Instructions
Times are tough, but if you have enough vodka to spare some, why not try out this recipe? A good thing about this recipe is that anyone can do it due to the readily available ingredients. First, cook your garlic and shallots in olive oil until they become tender. Next, add in the tomato paste and cook until it becomes dark or "caramelized' as Gigi says. Then, add red pepper flakes (depending on the amount you prefer) and the heavy cream into the mixture. The next step is to add your vodka and cook until it evaporates. Season the mixture with salt and pepper, then continue to stir until the mixture is perfectly combined. Next, pour in your pasta, water, and butter. Continue to stir until the butter melts and the pasta is cooked. Finally, add parmesan cheese and garnish it with basil leaves.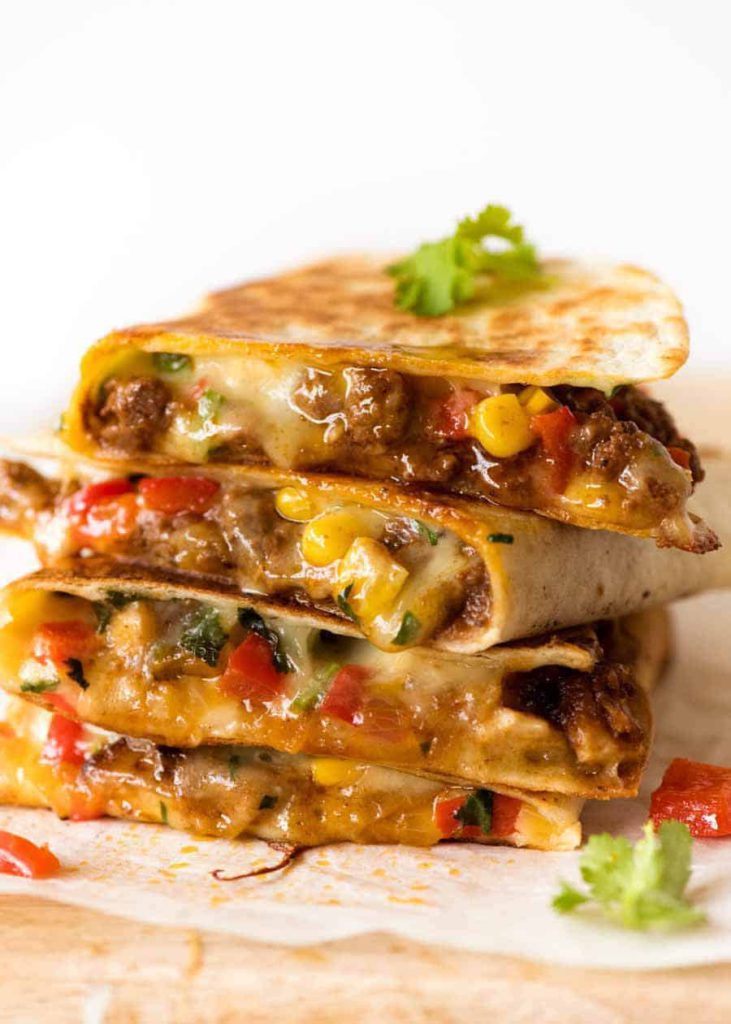 Ingredients
Tortilla
Cheese
Protein of your choice
Vegetables (optional)
Instructions
Quesadilla is a heated tortilla filled with cheese and other fillings such as meat. You can try this simple recipe onthe day you feel like exploring Mexican dishes. First, cut through the tortilla using a sharp knife, or fold it to create a half-moon shape. Then, fill each of the half-circle with the filings. Fold the corners and start cooking. You can use a medium or large skillet, or alternatively, you can opt for a panini pan or a microwave. Use moderate heat to ensure the cheese melts slowly and the tortillas do not get burnt. The crispiness is essential, so ensure your tortillas cook until they are crispy. Get creative with your preferred toppings, this is one of the easiest Tiktok recipes to create.
How To Download Recipes With AhaSave Downloader?
Getting your favourite meal recipes has never been simple. With AhaSave, you can download and save these recipes within a snap. Copy the link of the video or photo you want to the AhaSave downloader, and the video will be downloaded automatically, as simple as that! Any videos downloaded through AhaSave can be shared using any application or on any platform.
AhaSave Video Downloader Series
AhaSave is an Android app used to download and save the videos you like. Our AhaSave Video Downloader Series are designed for various social platforms for your specific needs, including Facebook, Instagram, Twitter and an All Video Downloader. 
Amazing features of AhaSave include:
FREE video downloader
Easy to install using Google Play or APK file
Superfast downloads
High-resolution videos and pictures 
Heightened security guaranteed by passwords 
Protecting Property Rights
It is an important when it comes to downloading and sharing videos online. Protecting property rights means that you should always download these videos for your own consumption to uphold intellectual property rights.  
Download All Videos Online for Free
If you are looking for a video downloader for Android, check out our AhaSave Video Downloader series, which is designed for various social networking platform for your specific needs:
Check out AhaSave: Tiktok | Pinterest | Twitter | Google Play | YouTube | Website | LinkedIn | Reddit
Need more tips? Find 'em all here!
Become our AhaSave Ambassador today!