Fake news acts the part of dirty tricks to manipulate the minds of people in this age and time, when people are constantly present on different social media platforms and are exposed all kinds of information. These fake news have been present for a long time and gradually, the frequency is only increasing. These weaponized lies can be mostly categorized into 3 types – mistakes or defective information, hoaxes and news intended to damage individuals or institutions. 
Why is Fake News Harmful?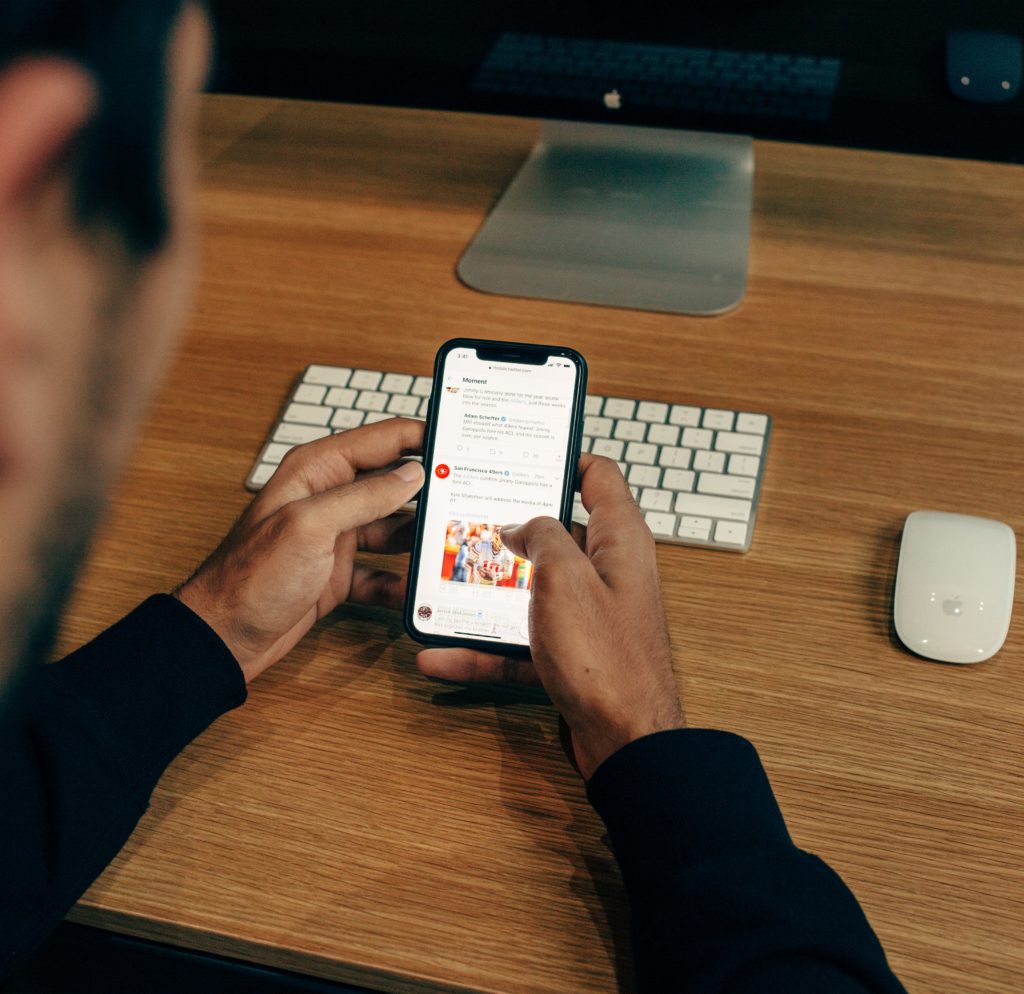 Fake news can cause unimaginable impact and with the surge of COVID-19 cases in the world, fake news can prove to be seriously harmful. You'll end up making wrong decisions, it might cause panic which can lead to further health issues, you might develop insomnia, or it can even create a democratic impact. There are so many reasons why fake news is harmful and the most important factor is that it will not let you see the actual truth. 
Social media plays a major role in making news reach people around the world. But when there are millions of people using a platform, it's a tremendous challenge to maintain the spread of fake news or totally eliminate them. 
Claims that ex-President Donald Trump's grandfather was a tax evader, claims that Rep. Alexandria ocasio-cortez proposed a ban on motorcycles  and claims that house speaker Nancy Pelosi was trying to divert social security funding for the Trump impeachment Inquiry are some of the many fake news that spread around like wildfire. 
Best 5 Twitter Account Against Fake News
Times are changing, and the social media platforms are trying to put a stop to spreading fake news. Here are some Twitter accounts that are doing this job quite well. 
BOOM Live (@boomlive_in)
 They believe in fact driven journalism and is one of the first independent online resource fighting mission formation and explaining the issues and trying to keep the internet safe. With more than 66.8K followers, you can definitely check out this channel. 
Logically (@LogicallyAI)
With more than a million followers, this account claims to fight misinformation with technology, fact checking and honest journalism. They even have their own app!
HoaxEye (@hoaxeye)
This account claims to fight hoaxes and find accurate facts. It has gained around 162.2K followers till date and they focus on a wide range of content that will catch your attention for sure.
FactChecker.in (@FactCheckIndia)
Another great account with around 60.4K followers, this account is dedicated and you'll see verified statements regarding news you come across in your daily life. This one is definitely worth going through and you'll definitely want to follow them. 
snopes.com (@snopes)
From international news, entertainment and many other categories- this account clears out fake news and it claims to be a definitive fact-checking resource. With around 293.7K followers, it deserves a place on this list. 
Need to download Twitter content properly for your own knowledge, and view them at your own convenience and comfort offline, without internet access? There's a savior for you in that case!
What's AhaSave Twitter Downloader?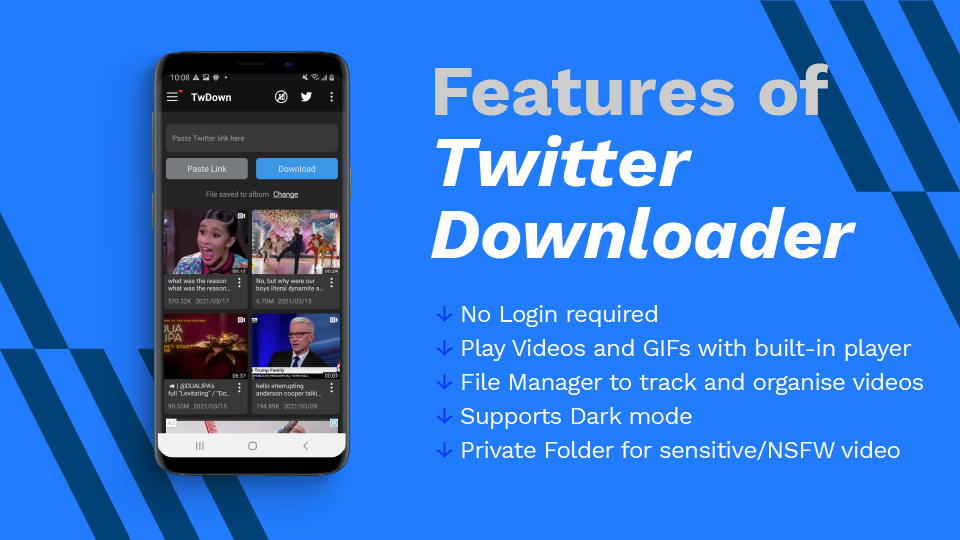 AhaSave Twitter Downloader is an Android app that allows you to download your favourite Twitter videos, including GIFs and save them on your phone so that you can watch them later. Some interesting features of this application include:
You do not have to login to use the app.
There is a built-in player to play videos.
Ability to track download progress and organise your downloads.
Download the texts and hashtags to your tweets.
Support for dark mode.
Save important and sensitive videos to the 'Private' folder. 
How to Download?
All you need to do is open Twitter, open the video in the tweet you want to download and click on the 'Copy Link to Tweet' option. Now after opening the AhaSave Twitter Downloader, you need to paste the link and your download will start automatically. 
Alternatively, you can open the video of the tweet and select "Share Tweet Via" and select AhaSave Twitter Downloader. The videos will be downloaded automatically on your local browser and you can watch them anytime.
Download News on Android Now!
Enjoy up to 3x faster downloads using AhaSave Twitter Downloader, one of the best downloaders available. Fight fake news and watch genuine, verified content. 
If you're looking for other video downloaders for Android, check out our AhaSave Video Downloader Series, designed for various social platforms for your specific needs:
Check out AhaSave: Tiktok | Pinterest | Twitter | Google Play | YouTube | Website | LinkedIn | Reddit
Need more tips? Find 'em all here!
Become our AhaSave Ambassador today!