Whether you are an experienced designer or have just started, creating something new everyday can be quite challenging. Sometimes ideas come to our minds instantly and sometimes, they take hours or maybe even days to develop. While we think of ideas, we have to step away from the details of the project and look elsewhere for some inspirations.
Best 5 Websites For Design Inspirations
Thanks to the internet, design resources are pretty helpful and relatively easy to access. However, ensuring that the websites for our design inspirations are reliable are a plus point. This would help encourage you to explore new and different designs which can help push your creativity. Here, we have some websites for your design inspirations for your reference.
Awwwards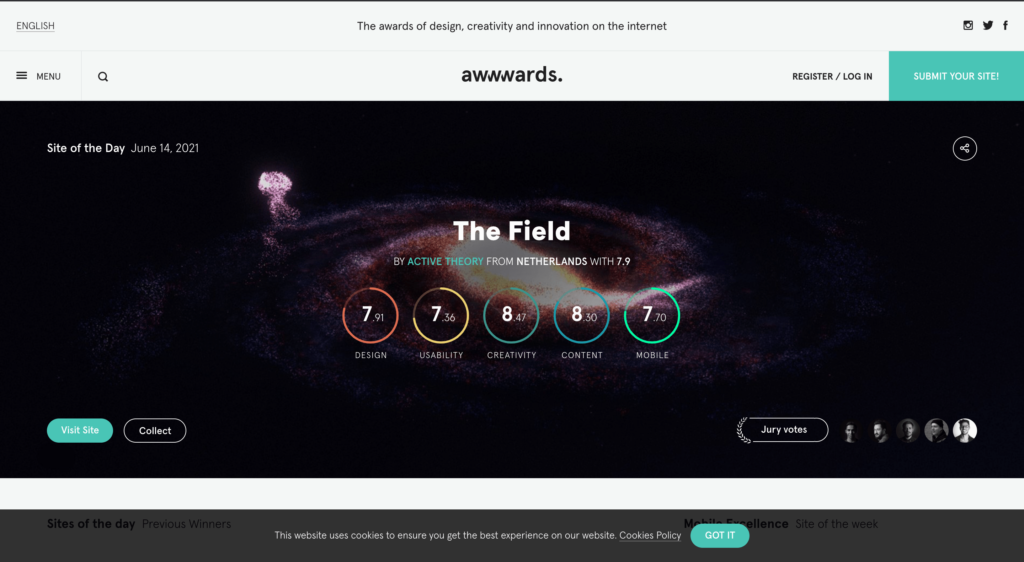 Awwwards is a professional web design and development competition site. Awwwards aims to recognise and promote the best of creative web designs. Awwwards respects the award system where web developers can submit their websites to this platform to win the best web design award. Awwwards is considered the gold standard because it acknowledges only the highest quality web design. The website has filter tools that also allow you to filter for the type of materials you are looking for.
Archute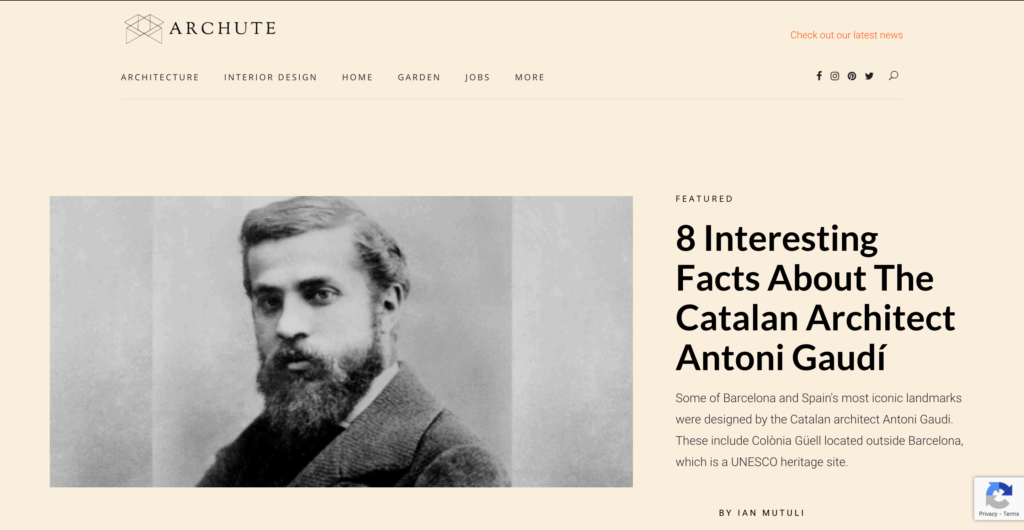 Archute has everything that you would need for new interior design ideas. It focuses on designs from all dimensions – from room decors to furnitures, DIY projects and more. It also displays captivating images that enhances the dreams of every visitor who wants to improve the interior designs of their homes. Archute also features blogs which you will enjoy reading as you can learn more about seasonal designs, trends and experts advice.
Land-Book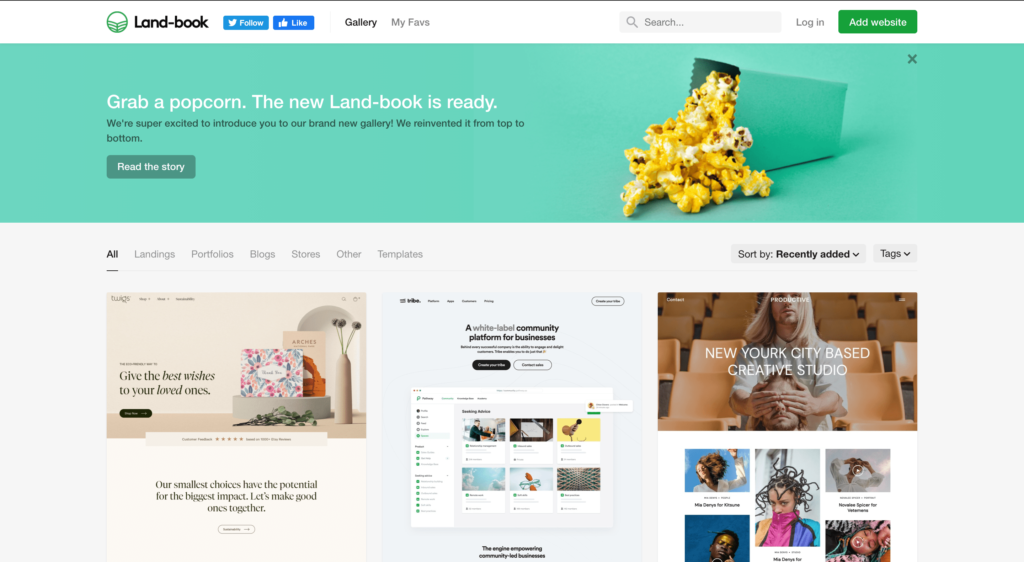 Land-book websites themselves as a market with the finest handpicked website inspirations -with good reason. Land-mark showcases one of the best landing pages from various industries. You will see inspirations such as landing pages, agency websites, portfolios, and e-commerce stores. You can also create an account on their website, and save their collections for future use.
Dribbble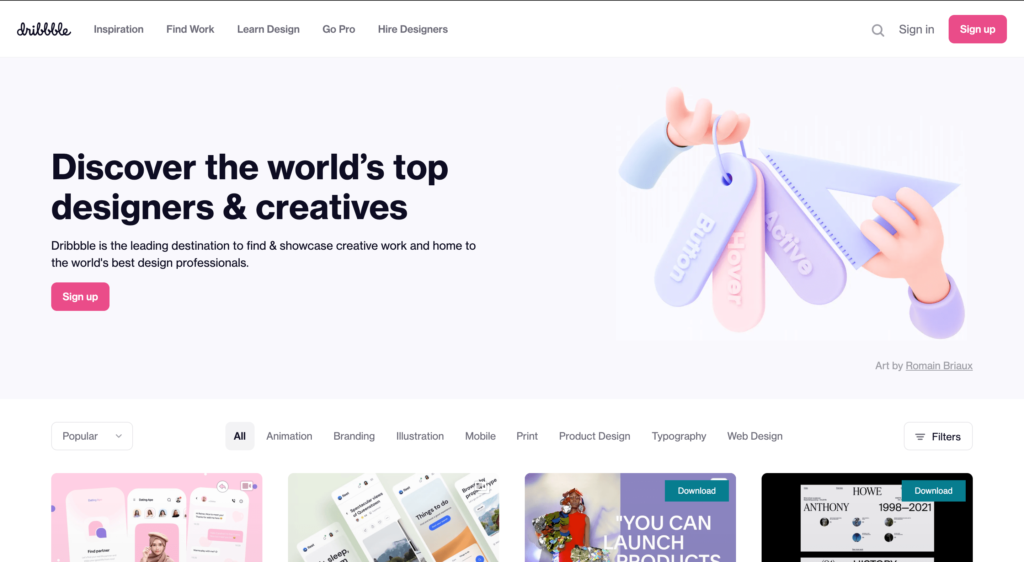 Dribbble is a platform for designers to share, draw and improve on their skills. If you are looking for web design inspirations, you should try looking at Dribble. It is an all-in-one marketplace. Dribbble is an excellent source for any sort of designs, and is suitable for being a resource for design inspirations. Dribbble has an extensive showcase of the type of designs, and you can get everything from prints to web designs.
Admire The Web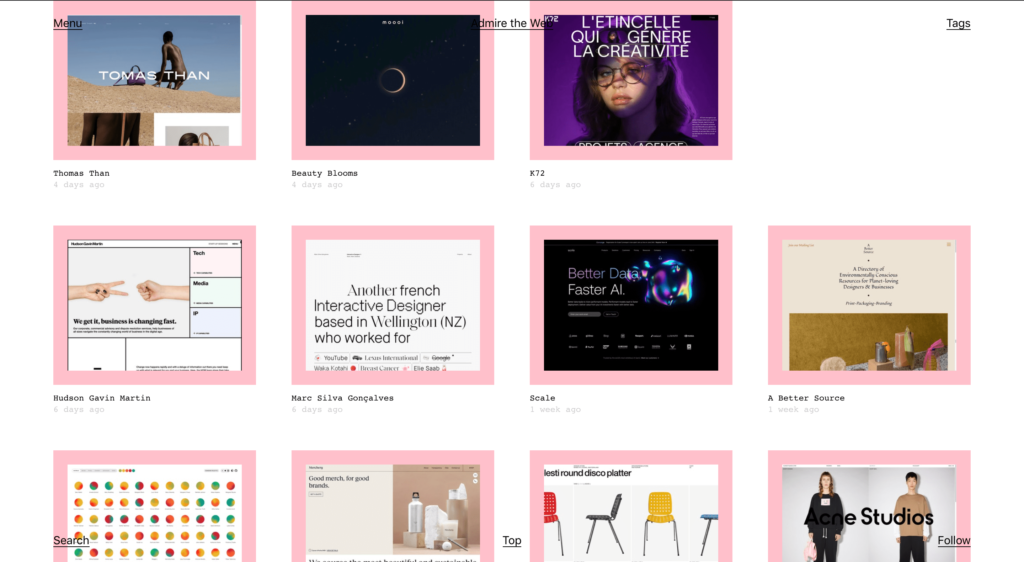 Admire The Web is also an excellent source for design inspirations due to its high quality content. Admire The Web has a vast collection as compared to others. Although Admire The Web may have won any design awards, but its content is extensively tagged, so if you don't mind spending some time to search more about it, you will uncover a rich vein of themed inspirations.
AhaSave All Video Downloader
With AhaSave All Video Downloader, you can browse and download any video you want. This app is free, and is completely safe to use. AhaSave Video Downloader can auto-detect videos on the website, and you can download them all in one click. The app supports all media platforms and HD video downloads.
Disclaimer: Please respect intellectual property rights. Any videos, articles or pictures or information that you want to download from the internet should be solely for your personal use only. This content should not be violated in any other way.
We have other video downloaders in our series of apps, do check them out: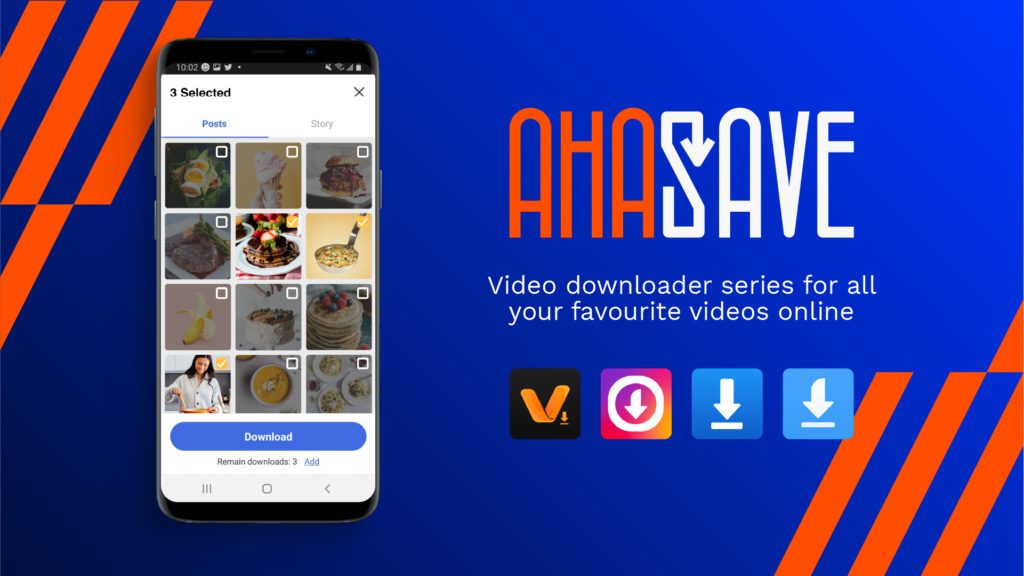 Check out AhaSave: Tiktok | Pinterest | Twitter | Google Play | YouTube | Website | LinkedIn | Reddit
Need more tips? Find 'em all here!
Become our AhaSave Ambassador today!