It is important to fight fake news. It is becoming increasingly normalised, with people becoming skeptical of every post on social media. This helps to get the reality of every news and know what is fake and real. 
Social media is the primary source to spread fake news as it has easy access to everyone. Many people believe in that news and spread it to others and build up a chain. We will share some examples and how some websites fight fake news to bring up the reality. 
How to Fight Fake News? Why is it Harmful?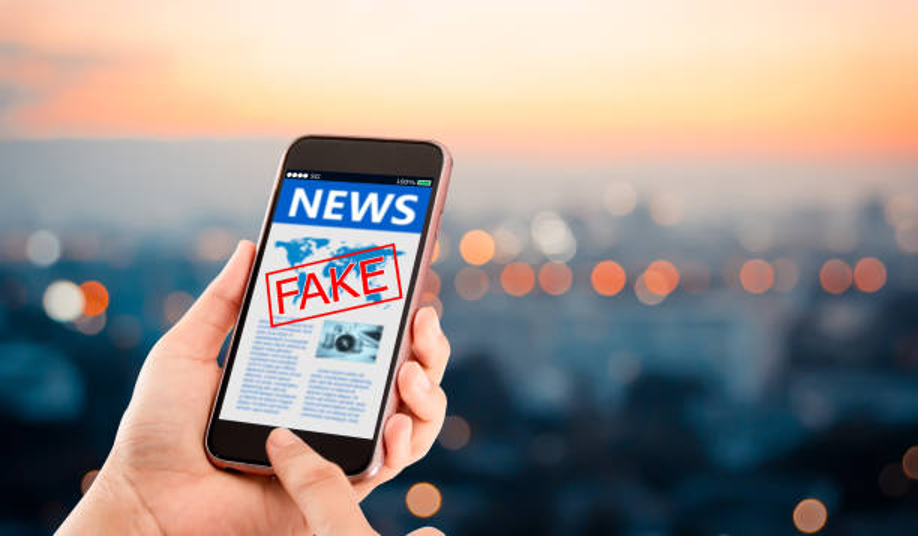 Fake news is the wrong information regarding any business, personality, or other matter. It aims to disturb the personality and reputation of a person, so they suffer and face the consequences. The other purpose of fake news is to make money, and it has an increasing trend on social media. 
Fake news is harmful as it quickly damages a person's personality and business. It is a fact the fake news spread more quickly than authentic news. So it has the power to damage any business and a popular personality. 
Moreover, fake news is not about businesses or personalities, but many other matters like pandemic situations. There is much fake news that hit the peoples during this pandemic season. It creates fear among peoples and misleads them by spreading false facts like ways to cure, death rate, and many more. So it is hard to find valid news by a common person, and they quickly get affected by the fake news. 
Example of Fake News 
A massive number of fake news this year spread so quickly. Here, we will share some examples so you can understand the intensity of it. 
Covid- the first fake news related to the Covid-19. There are numerous stories regarding it, but one of the hilarious ones is that Covid-19 spread due to 5G radiations. Moreover, in Britain, 5G masts were attacked and increased the byzantine conspiracy by blaming Bill Gates. 
Trained Triceratops- in Indonesia, a viral video that contains the dinosaur unloading from a truck clip. Many viewers share this video further as they believe that it was real. But after that, it turned out to be a prank created by the robot to promote a theme park film. 
France bans work emails after 6 pm. This news comes under the category of kernel truth. France implements a recent law as the "right to disconnect." But it doesn't have any claim to ban the work emails after 6 pm in France. 
One of America's biggest fake news is it's rigged election news. According to it, a daring raid was done on the CIA server by Germany to reveal the rig against the US election or Donald Trump. This news gets massive popularity that you can understand by starting epistemic among the Americans. However, it was believed that trump lost the presidential election due to this fraud. But many social media companies act wisely and treat or censored it as yesterday's fake news.  
Top 5 Websites to Fight Fake News
Social media is our life, entertainment, news, politics, and whatnot. So it includes every matter of life. 
Websites are increasingly setting new rules and laws for the prevention of fake news outbreaks, to fight fake news in general. These accounts research to recognise the fake news and bring it into the light of reality and report them, playing a significant role in bringing awareness among people.
Here are the Top 5 websites that fight fake news and playing their role. 
Truthout is an independent platform that deals with misleading information regarding journalism. They provide independent reports over a wide range of issues or fake news. The massively increasing power of the internet helps the Truthout to bring many more trust worth reports from massive sources. However, they provide reports regarding justice, politics, world affairs, human rights and other similar matters. 
Cyabra is an online brand abuse dealer. As brands grow their online presence, they have more risk of abuse and slander. This abuse comes from misleading information, fake news that hurt the brand reputation in the market. Cyabra provides a solution to brands to deal with these threads. It has the effective technology to deal with the reputed bad personals online and expose their real image. 
Primas is a blockchain that offers transparency in their technology and combating fake news. Blockchain solutions enable the source to audit the fake news with real facts. It is a Singaporean startup to improve the online content quality for the users. 
It is a US-based startup that defines machine learning and human intelligence to fight disinformation. This startup enables the brands to find and fight with it. So it enables them to take preventive measures. 
It is a deep fake news detection organization that has a three-layer system. It is a Danish setup that uses AI technology and computer vision to detect the fake images and videos. They use the blockchain database to verify the authenticity of the news and maintain the debunked content online. 
Looking to Download Videos to Fight Fake News?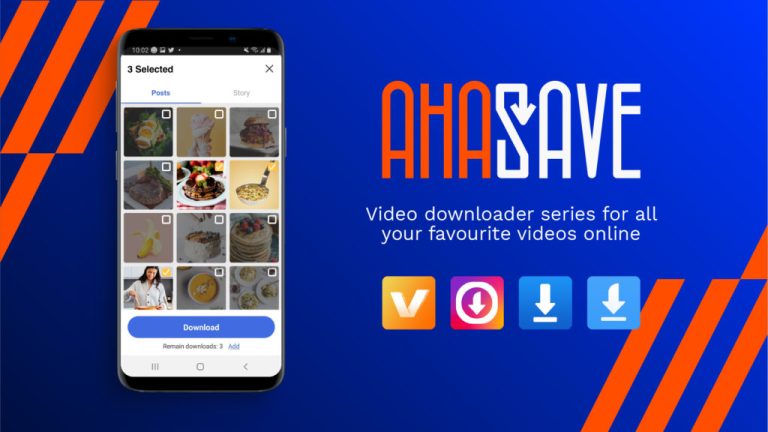 Nothing beats fighting fake news with sharing of videos containing the truth and facts. If you're looking for a trusty Android video downloader, try our AhaSave Video Downloaders. You can download AhaSave on Google Play Store or through the APK Files on the official website and third-party sites. Both are the trusted sources to download AhaSave. 
To download videos on AhaSave, you can use the copy-pasting link method. The app is simple to use with no login required. It is easy to share videos from AhaSave to multiple platforms. Equipped with multi-thread technology, AhaSave has three times faster downloading speed compared to other video downloaders. 
So if you want to download a video to do your research on whether it is real or fake, then AhaSave is the best choice for multiple platforms!
Android Video Downloader Apps
If you're looking for other video downloaders for Android, check out our AhaSave Video Downloader Series, designed for various social platforms for your specific needs:
Check out AhaSave: Tiktok | Pinterest | Twitter | Google Play | YouTube | Website | LinkedIn | Reddit
Need more tips? Find 'em all here!
Become our AhaSave Ambassador today!