The fame of K-Pop is on another level because even people who do not understand Korean are also K-Pop fans. The catchy rhythms and choruses of K-Pop make them popular worldwide and music videos bring K-Pop to the next level by providing visual excitement. 
Here's a list of the best K-Pop videos you should check out if you're a K-Pop lover: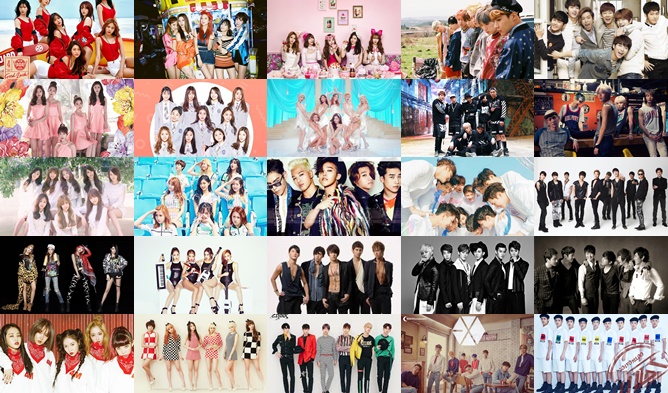 "Kill This Love" Dance Practice Video 
"Kill This Love" is a lovely song by BlackPink. Here is the behind the scenes and dance practice video of this fantastic song. BlackPink has so much fan following worldwide that their dance practice video has hit 16 million views on Facebook.
"Dynamite" on AGT
It was a touching moment for fans when BTS performed on America's Got Talent 2020. They performed their song Dynamite and stunned the audience with their elegant attitude.
Live Performance of "Fantastic Baby"
If you are a BigBang fan, you must not miss any of their live performances. This was the moment when they performed "Fantastic Baby" live in 2012. When BigBang performed live, the fans in the crowd went mad.
"Butter" Official Music Video
BTS is here on the list again in this race for the best K-Pop videos. It is a new but very popular song by BTS, the world's biggest boy band. Butter is an entertaining song with the typical BTS style.
"Love Shot" Performance
This is another sensational K-Pop video for you. It is the performance video of EXO on Inkigayo, performing one of their best songs, "Love Shot". If you are an EXO fan, this video is a must-watch.
"DDU-DU DDU-DU" Performance
Here is another super hit song by BlackPink girl's band, "DDU-DU DDU-DU". It is an onstage performance video of BlackPink. The special thing about this video is that it is a focused video, meaning that the camera is only concentrated on Rosé.
How can you download K-Pop videos?
Loved these K-Pop videos and want to download them? If you are not sure how to do it, rest assured. AhaSave All Video Downloader is here to help. This downloader will help you download videos online for free. You can download videos from anywhere on the internet.
How to use AhaSave All Video Downloader to download K-Pop videos for free?
AhaSave All Video Downloader provides you with two ways to download videos from the internet:
Download by Link
Open AhaSave and copy the URL of the video you want to save.
Open AhaSave and paste the link from anywhere.
Your download will start automatically.
Download by Built-in Browser
Browse those videos that you want to download on AhaSave built-in browser.
Browse the video you want and click on 'Play'.
The downloader will automatically download your videos in storage, and you can enjoy the videos in the app anytime.
Why AhaSave All Video Downloader?
Here are some features of this free Android downloader that will tell you that this is the best option for you:
Free to download on Google Play or APK file.
Download by copying and pasting the link.
Compatible on over 50+ websites, easy to use.
Keep private videos in a folder with the passcode.
Fast and easy downloading.
Watch downloaded videos offline and delete them when done with them.
Download up to 4K HD videos and play them offline.
Supports Dark Mode.
Supports SD Card Storage.
Protecting Property Rights 
Point to note: Make sure the downloaded videos are meant for your personal use to uphold intellectual property rights. Using them for other gains may attract penalties and, even worse, lawsuits. 
Download and Save Videos on Android For Free!
If you are looking for another video downloader for Android, check out our AhaSave video downloader series, which is designed for various social networking platform for your specific needs:
Check out AhaSave: Tiktok | Pinterest | Twitter | Google Play | YouTube | Website | LinkedIn | Reddit
Need more tips? Find 'em all here!
Become our AhaSave Ambassador today!