Looking to download Facebook videos from NowThis? If breaking news, amazing videos and many more excites you, just download Facebook videos from NowThis. NowThis is a popular Facebook channel where you get informative video and content that keeps you updated but you get more satisfaction when you share it with your friends and loved ones.
Many of us may not have heard about Facebook NowThis. It's a news-based channel on Facebook. Here you will find news of different kinds, and heartbreaking videos, live, community, and many more. You can also enjoy Facebook NowThis just by subscribing to it through Facebook to get the latest content.
If you wish to download Facebook videos from NowThis, there is nothing to worry about, you can download videos with the help of AhaSave Facebook Downloader.
AhaSave is a very popular video downloader for fb, downloads videos, pictures, stories, etc. Ahasave has specifically designed four downloaders for different social media platforms. All four downloaders are All downloader, Instagram downloader, Twitter downloader, Facebook downloader. 
Facebook video downloader is designed with latest technology that makes every download process quicker. It downloads all types of Facebook video, files on your android device. It is able to automatically detect links from the browser so that users don't have to copy or paste them.
How to Download Facebook Videos from Now This: Step-by-Step Guide
The user interface is so simple that any layman can operate it. Here you will learn how to download Facebook videos from NowThis.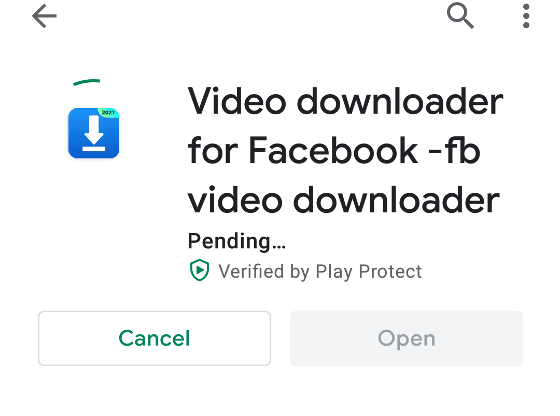 Just go to Google play store and search "AhaSave Facebook Video Downloader" – Once you find the downloader, install it with one click. In a fraction of second, it will be ready to use. There are two method to download Facebook videos from NowThis.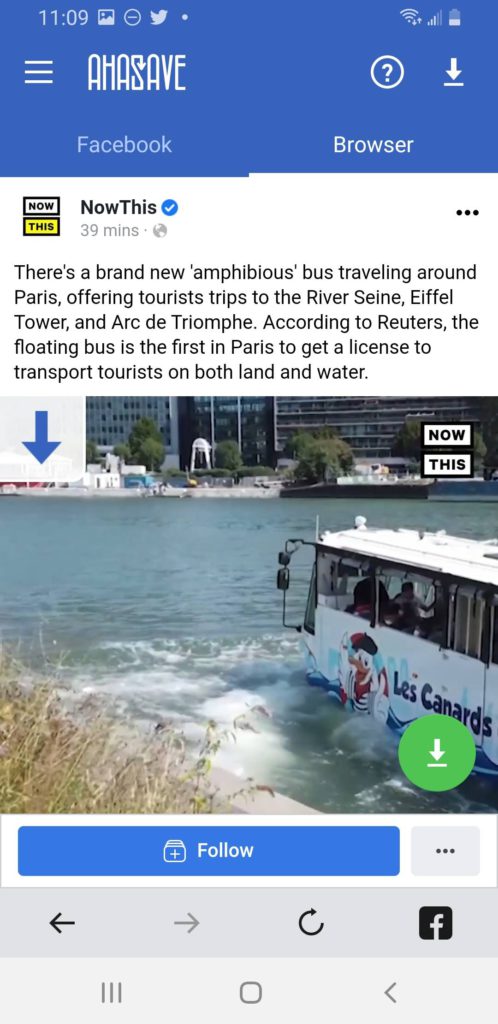 The first method, you go to the Facebook NowThis news video you want to save. Here you will find three dots in the upper right corner. Just click it and you will get a video's link. Then you copy the link and open AhaSave free FB video downloader and paste the link (this downloading method does not require login), that's all.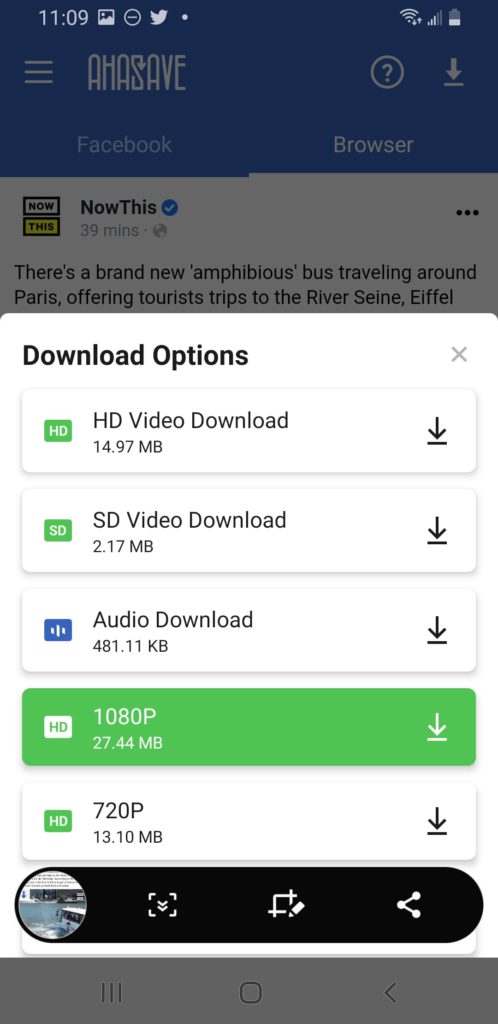 The other method is you just open the video want to download in AhaSave browser downloader (this requires login), done! Facebook video will be automatically downloaded on your Android phone. 
With AhaSave FB downloader, you can download HD video from Facebook's NowThis channel. This lightweight downloader supports downloading all types of content from Facebook news feed, groups, pages, friends, etc. One interesting feature of this app is you can download without login by copy and paste a public video link to AhaSave. You know how easy it is to download Facebook videos from NowThis.
Fast download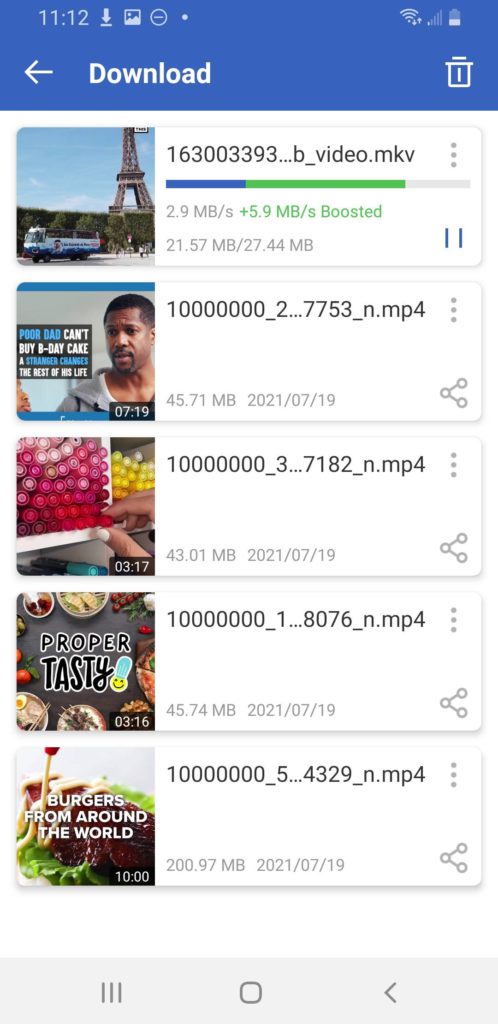 Many of us may have been using paid downloader for Facebook, cost your pocket, but with this downloader, you will get more features and fast download speed just for free. It is your choice, you can opt for the paid version which will give you the utmost experience without ads. You should give it try. You will find how much time you can save downloading a video. It has superb downloading speed.  Heavy files are downloaded in small pieces so that the downloading speed can be maintained.
Watch offline anytime anywhere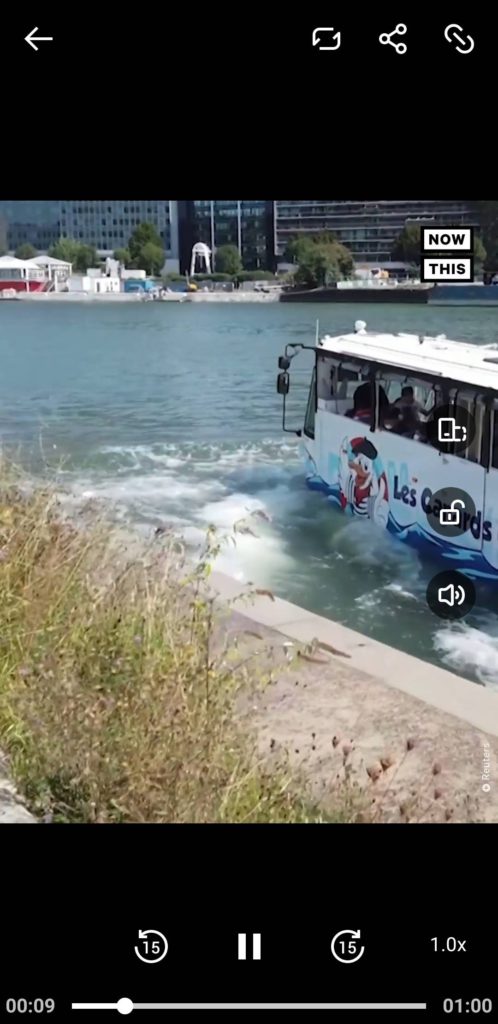 Download Facebook videos from NowThis and watch them offline! You can save content on your device and watch it any time anywhere offline again and again. You don't need the internet to watch the video, this way you can save your data and ensure a better viewing experience.
Share with friends
The most important feature of this app is sharing button. Yes, this usability makes this app different from other apps.  You can download a video from Facebook and share it within a second to your friends – as a repost on Facebook, with your friends on messaging apps, or copy the original link to them. You need not do anything else, just click on to share button and things get done.
Download HD videos
You can download HD videos from Facebook and enjoy the same picture quality as you got in the original video. At times you have noticed that the quality of videos downgraded when you download them from Facebook or other platforms. But it does happen when you download a video with AhaSave Facebook video downloader. You get to choose the quality of video you want to download, and this quality is maintained while downloading the video. No quality loss occurred while downloading video. It downloads the highest quality. 
When you download Facebook videos from NowThis, you have to keep one thing in your mind, that is Intellectual property rights. In simple words, if you download others video, which is not yours then use it for personal use only. 
Use Our Free Android Video Downloader Today!
Here's how you can download Facebook videos from NowThis! If you are looking for another video downloader for Android, check out our AhaSave video downloader series, which is designed for various social networking platform for your specific needs:
Check out AhaSave: Tiktok | Pinterest | Twitter | Google Play | YouTube | Website | LinkedIn | Reddit
Need more tips? Find 'em all here!
Become our AhaSave Ambassador today!