Do you love GIFs and want to download GIFs from Twitter for free? In this article, you will get to know the best way to download GIFs from Twitter for free.
Today, the trend of memes and eventually the trend of GIFs is at its peak. In 2020, 64% of Mexican internet users said they love to share funny content like memes on the internet, and the main component of the meme industry is "GIF." Nowadays, many people love to share GIFs on Twitter, and others want to download GIFs from Twitter.
So, here is a brief but comprehensive article for you on downloading Twitter GIFs for free:
What are GIFs?
GIF stands for Graphics Interchange Format that is a bitmap image format. Did not get it? In simple words, GIF is an animated image that is used to express feelings without using words, just like emojis. Normally GIFs are created of 1 to 5 seconds. If it exceeds the limit of 5 seconds, then it will most likely not remain GIF; it will become a video instead.
Why are GIFs getting famous on Twitter?
If we talk about GIFs, it is always associated with expressing feelings or expressions in a post or tweet. But if we look beyond this, we can see that emojis and stickers were also being used for this purpose. So, why GIFs?
Surprisingly, GIFs are not that new in the market. An American computer scientist developed them and released them on 15 June 1987. However, It is only getting this much fame now all across the internet and especially on Twitter because people always want something new from time to time.
When stickers and emojis were new in the market, they were frequently used. Now, people are getting tired of them; that is why GIFs have become popular. Moreover, it is easier to express feelings and share memes through GIFs than emojis and stickers.
Why should You Download GIFs from Twitter?
Here are some benefits of downloading Twitter GIF, which also happened to be the real reason for its fame:
By downloading GIFs, you can create a collection of GIFs so that you can use them later on at their respective time.
Like many other people, you can also use GIFs as memes.
You can use GIFs as emojis in your messenger to chat with your friends.
You can share GIFs with your friends.
You can produce some light but funny content on Twitter or any social media platform instead of serious content. This act will show that how culturally in touch you are.
Well, you might be thinking that there are so many options in the market to download content from Twitter. So, why AhaSave Twitter Video Downloader?
We are here to present you with the best way to download Twitter GIFs, but AhaSave does so much more than just downloading GIFs. Here are some features of this Twitter video downloader that are going to shock you.
Not only GIFs, but you can also download URL sources and hashtags.
This free video downloader can download tweets in different forms, including text, pics, and videos.
Play videos and GIFs with the built-in player.
AhaSave downloader provides you with a download manager to control and track download progress.
Twitter GIF downloader will give you privacy protection to keep your important videos in the Private folder.
You can free download GIFs on Android by just using an URL.
Step by Step: How to download GIFs from Twitter
Here is the step by step procedure for your ease:
Copy the URL of your favorite GIF to download it.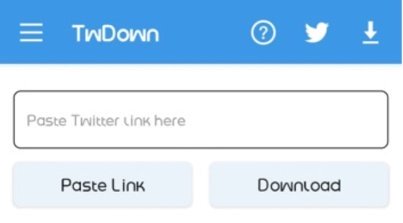 2. Open the AhaSave Twitter Video Downloader on your Android device.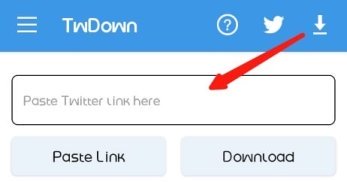 Paste that copied URL here.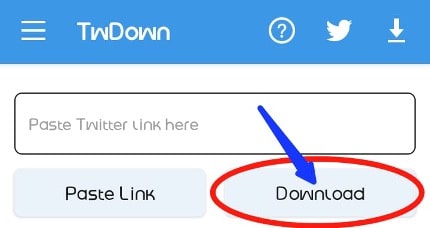 And Boom! Your download will be automatically started.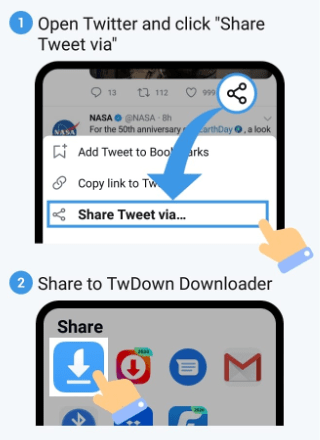 You must be surprised to hear that you can also download GIFs from Twitter by the "App Sharing" method.
 Note: Please make sure to respect intellectual property rights and download files from the internet only for personal use.
Download your Favorite GIFs on Twitter with AhaSave today! 
We have presented you with the best way of downloading GIFs from Twitter for Free. Download GIFs from Twitter by using AhaSave Twitter Video Downloader.
If you are looking for another video downloader for Android, check out our AhaSave video downloader series, which is designed for various social networking platform for your specific needs:
Check out AhaSave: Tiktok | Pinterest | Twitter | Google Play | YouTube | Website | LinkedIn | Reddit
Need more tips? Find 'em all here!
Become our AhaSave Ambassador today!