How to download Instagram without login? Yes, it is possible and very easy to download your favourite videos and photos from Instagram without login in any app. This is possible with AhaSave Instagram Downloader, the best Android video downloader giving you this unique feature.
How to Download Instagram Without Login?
While scrolling down your Instagram feed, you come across various posts and videos that you relate to yourself, want to store them to post on other social media platforms, or sometimes want to keep them on your Android phone. Sadly, Instagram does not allow downloading of media on any devices. As an avid Instagram user, you must have an experience that all the contents on Instagram cannot be copied or downloaded, from caption to photos to videos. We understand how frustrating that can be!
But, gone are the days when you see some favourite videos on your Instagram feed and are unable to download them. There are a number of third-party photo and video downloader apps mushrooming in the Android marketplace, but most of these video downloader apps have log-in issues. You cannot download Instagram without login with these apps, and they will require you to sign in with your email or mobile number. If you fear that this could be a risk to your privacy, and want to avoid this worrying trend, you can try out AhaSave Instagram Downloader to download Instagram without login.
What is AhaSave Instagram Downloader?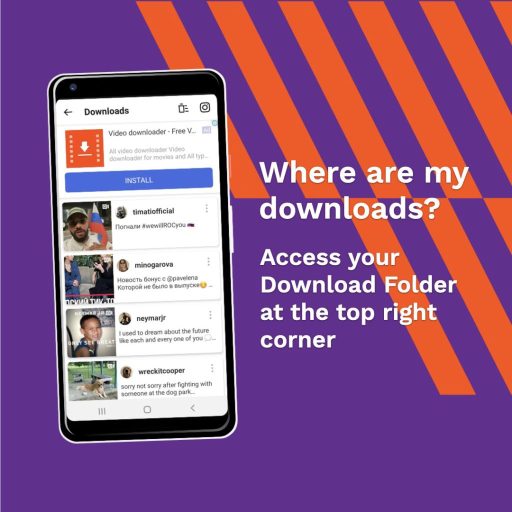 AhaSave Instagram Downloader is the best Android app to bulk download videos, pictures and reels from Instagram.
This is one of the most popular Instagram downloader app that requires no login that helps you extract images from websites online and allows you to repost the photos on your personal Instagram account or anywhere you want. The app is entirely free, with no membership, login or registration required. AhaSave Instagram Downloader is supported by ads, for the platform to offer a free service for all.
All you need to do is copy the image URL and paste it into AhaSave Instagram Downloader. And you're done! But, one thing keeps in mind, use downloaded videos, pictures, articles for personal use only.
Step-by-step Guide on How to Download Instagram Without Login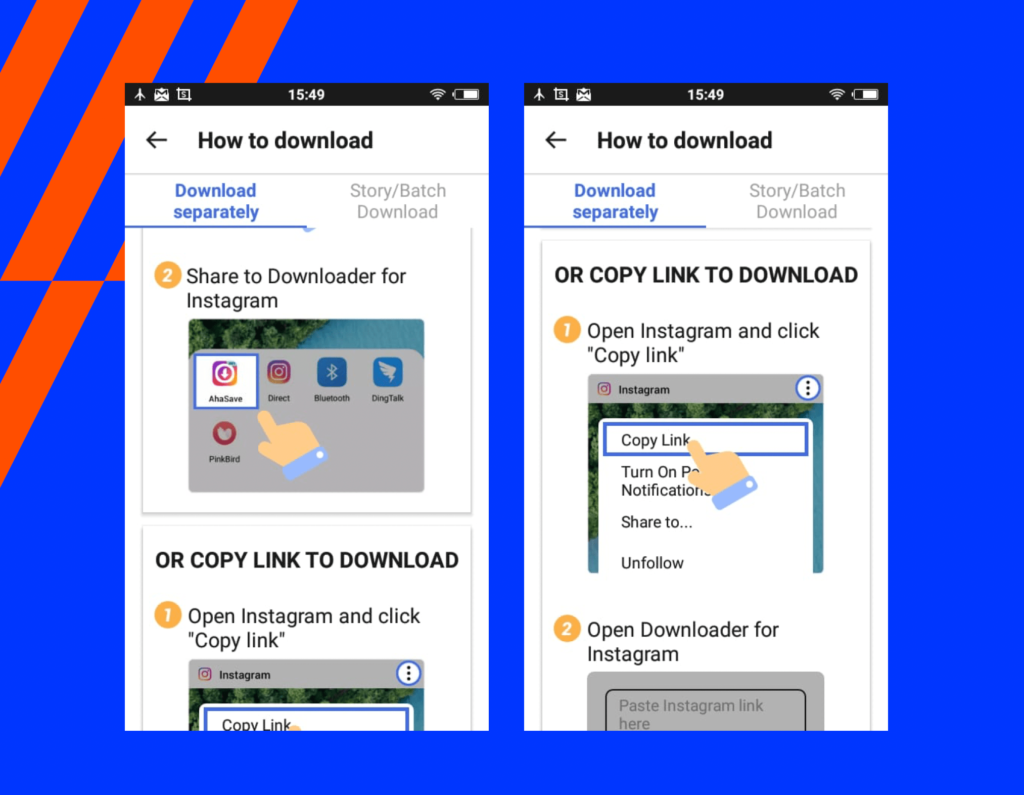 It's very simple to download Instagram without login with AhaSave. Just follow a few steps and you can get your funny/lovely/awesome/hilarious videos or photos.
Download AhaSave free IG Downloader from Google Play Store, or install it via our APK file here.
Open the app and authorise the permissions for the app to work. We only require the storage permission for downloading of content from Instagram.
Browse your Instagram app as usual – to download, you can either:
Your link will be verified and download will start.
If you are on the free version, you will be served an ad. Once the ad ends, you can find your download under the Download Manager Folder on the top right corner.
Note: You can download Instagram without login for photos and videos from public profiles. To download Instagram stories or photos/videos from private profiles, you will be asked to login. AhaSave Instagram Downloader is completely safe to use.
Top Features of AhaSave Instagram Downloader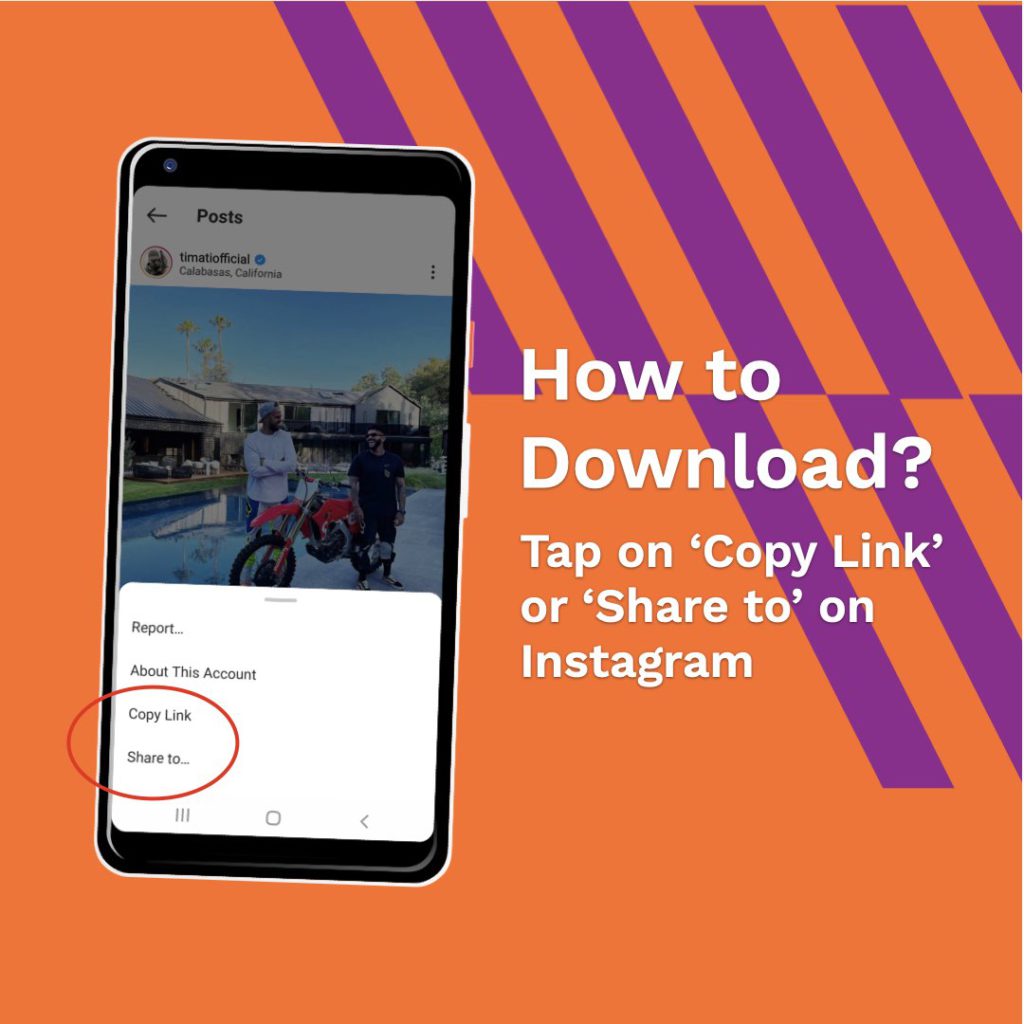 AhaSave Instagram Downloader offers more than just download Instagram without login. You can do so much more with AhaSave Instagram Downloader!
You can batch download photos and videos from Instagram – this means that you can download multiple content at once with AhaSave!
Download from your 'Collection' or 'Saved' content when you log in to AhaSave Instagram Downloader.
View or stalk people's Instagram stories anonymously after logging in – they will not be notified of who viewed their Instagram stories when you view them under AhaSave Instagram Downloader.
Go ad-free with our AhaSave Premium Subscription at a price lower than other Instagram photo/video downloaders in the market!
Download Free InstagramVideo Downloader App Today!
If you are looking for a video downloader for Android, check out our AhaSave Video Downloader series, which is designed for various social networking platform for your specific needs:
Check out AhaSave: Tiktok | Pinterest | Twitter | Google Play | YouTube | Website | LinkedIn | Reddit
Need more tips? Find 'em all here!
Become our AhaSave Ambassador today!