Social media apps like Facebook, Instagram, and Twitter have made it possible for the creators to use existing content and create their reaction video memes or videos and whatever they want to make out of it. However, they can also participate in trending memes or videos or fan-share edits. Ultimately, the genre which is popular in mashup content is the genre of reaction video memes, where inspiration comes from iconic moments from pop culture or funny moments from the internet that withstood the test of time.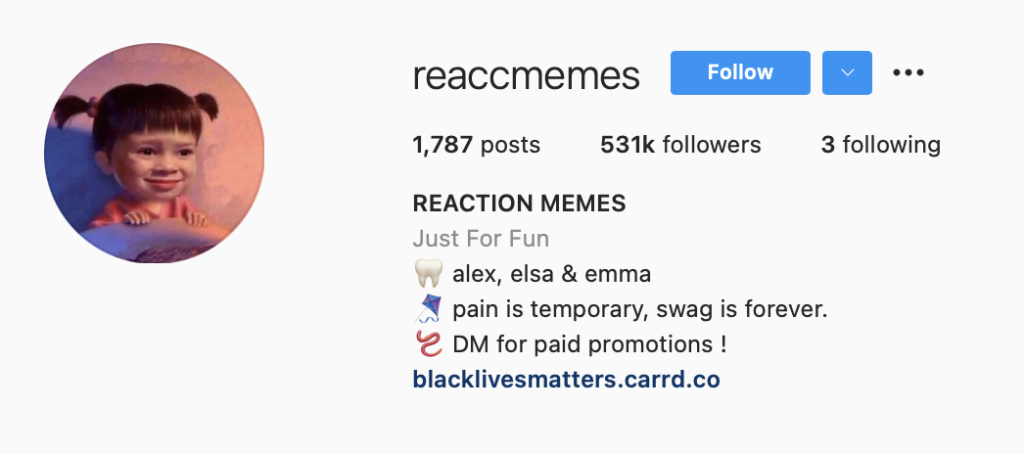 However, reaction video memes are easy; the viewer enjoys the video at the same time as another group or person, where people can collectively react to the video they are watching. But when it comes to downloading reaction videos, it can be a tricky task for you to download. Instagram does not allow you to download content easily from it – for photos, we usually take screenshots, and for videos, we take a screen recording. This makes sharing such content to friends or family a difficult task.
With a third-party app, it is no longer difficult to download videos. With the Instagram video downloader app by AhaSave, it can help you download your favorite Instagram videos and watch them offline. Through the AhaSave video downloader, you can download any video/photo/IG story/Instagram reels video/highlights from Instagram, Instagram Lite, and IGTV to your phone. Perhaps, the Instagram video downloader app is the right choice for saving or downloading Instagram photos and videos. You can do all these without logging into the page, you only need to copy-paste links in their app browser to download video or browse in the app to download. 
Safe and Free to Use
AhaSave Instagram video downloader app is free and safe to use. You can download any videos, photos, IGTV, or stories in batches, allowing for multiple downloads at once. Moreover, this app also features a private room for you to keep your private videos in the folder with a passcode so no one can watch your videos.
How to Download AhaSave Instagram Downloader?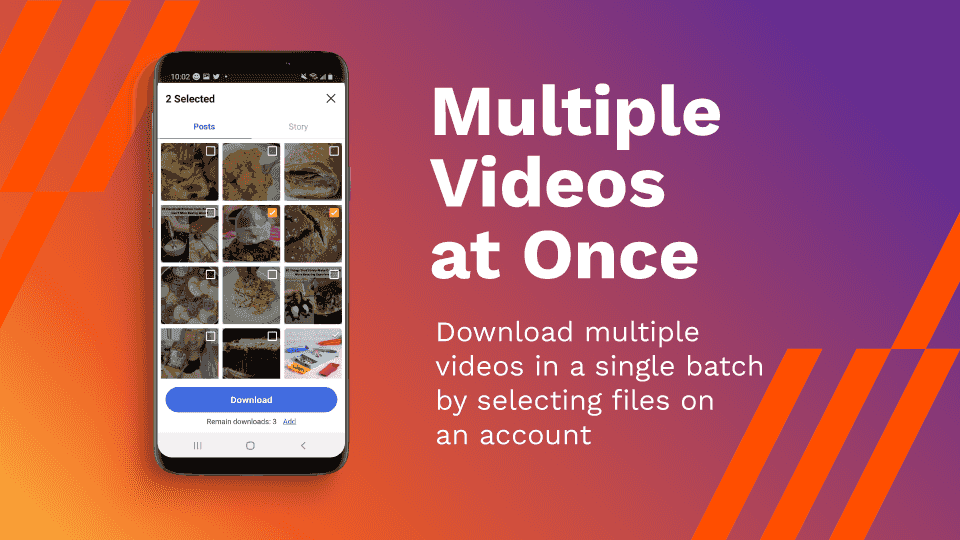 The Instagram video downloader app is available on Google Play Store through which you can download it on your Android devices in a single click, and it will be done. Just type AhaSave Instagram Downloader on search engine and click on the download option. This app is free to use without logging in to the page.
You can also download the APK package file on AhaSave website, and other third-party APK websites. Not to worry, the APK packages are consistently scanned and verified to be malware and virus-free, posing no security threats to your Android devices.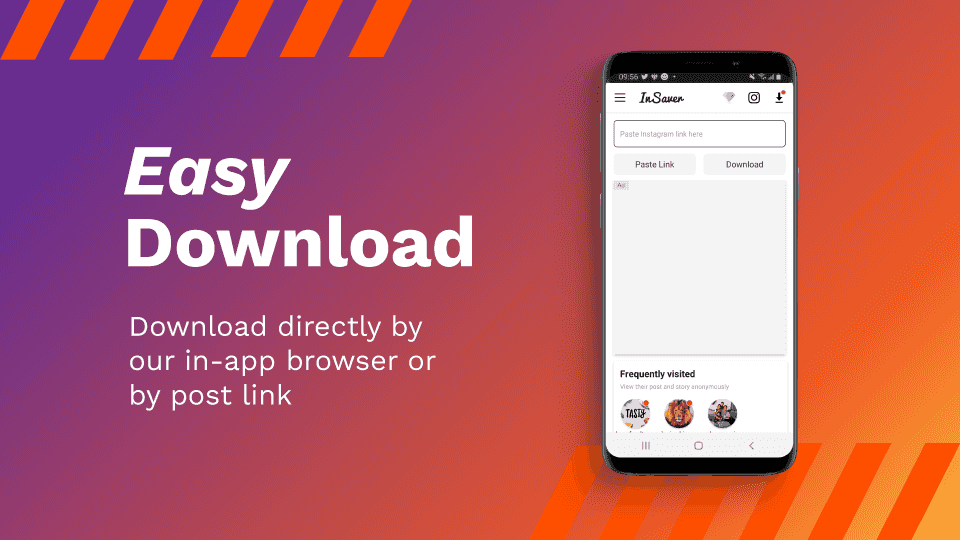 After downloading the Instagram video downloader app by AhaSave,
First, open your Instagram and copy the link of your favorite video, photo, reels video, and IGTV that you want to download. 
Now open the AhaSave Instagram video downloader app and paste the link that you copied. 
The link that you have pasted on AhaSave will automatically trigger the video download. However, you can also download the video by simply clicking on the share option and choosing AhaSave. The video will automatically be downloaded. AhaSave Instagram video downloader app downloads video 3x faster than any other video downloaders. It also allows you to download Instagram stories or videos in batch. All downloaded videos are stored locally in your device – you can manage the videos under your folder. For the sensitive content, you can keep it in a private folder with a passcode!
AhaSave Instagram video downloader app is easy to download and use. However, it is essential to understand that the property rights, ownership, and other interests of any content belong to its publishers. AhaSave respects the rights and interests of the publishers and the owners and recommends that all the downloaders to take permission from the owners before using content in inappropriate activities. Enjoy free video downloading! 
Check Out Our Free Instagram Downloader App
If you're looking for other video downloaders for Android, check out our AhaSave Video Downloader Series, designed for various social platforms for your specific needs:
Check out AhaSave: Tiktok | Pinterest | Twitter | Google Play | YouTube | Website | LinkedIn | Reddit
Need more tips? Find 'em all here!