Thailand is one of the most creative nations for screenplay development and film production when it comes to advertisements. Thai advertisements tend to use comedy in their advertisements. This is considered a critical factor for production companies in Thailand as it helps them to grab the attention of their audience.
10 Funniest Thai Advertisements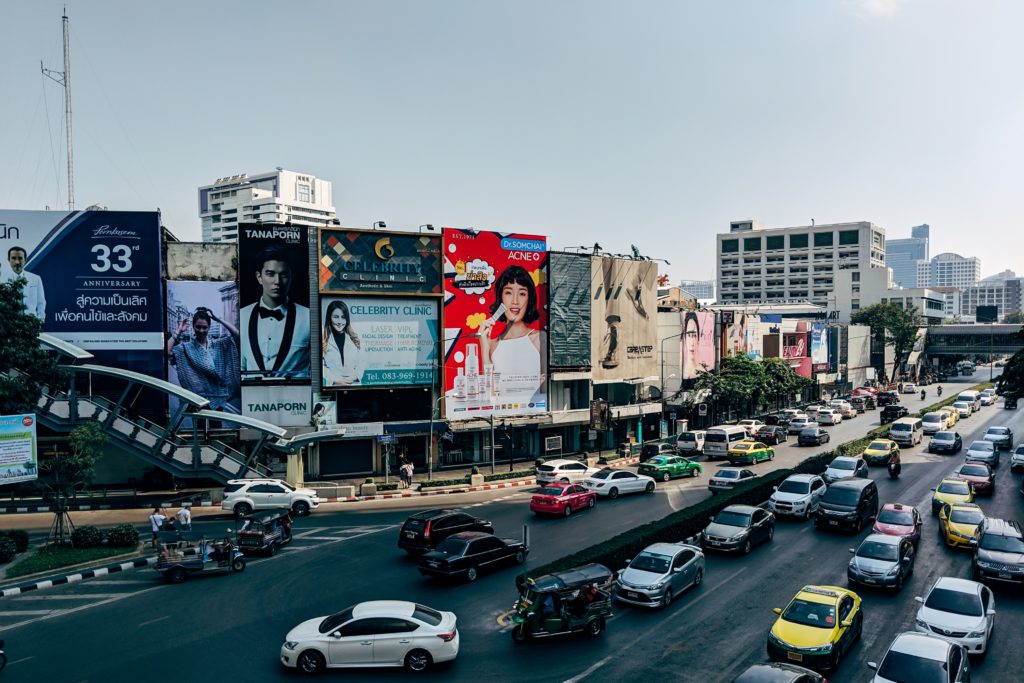 Chaindrite
The number one spot in Thai advertisements is "Chaindrite", which is an insect repellent product. The advertisement shows a family battling an insect infestation in their home. The insects, which are human-sized, enter the house and tease the members in the household as they spray repellents that do not work on them. This advertisement contains three-parts, which depicts the family wanting to get rid of the human-sized insects and highlights the difficulties that insects in homes may create. Audiences will instantly chuckle due to the overly dramatic acting and comments from the bugs themselves.
Salz
This Thai advertisement for toothpaste features a couple at a restaurant and gives a comedic twist. The narrator speaks about smelling an awful smell, making it seem like it was the guy that has a nasty breath. The lady, who had not said anything the entire evening, opened her mouth to thank the guy. However, as soon as she opened her mouth, the whole restaurant was stunned by the woman's horrible, awful breath, causing everyone to rush away, coughing and choking. 
Peppermint Field
The opening of this Thai advertisement is like a gloomy dystopian drama. Women are said to be the most incredible mysteries, and this Thai advertisement follows a similar theme to this saying. During a dinner date, a lady asks her lover whether he has seen any changes in her. Unfortunately, the boyfriend responded incorrectly. The only way he could make her happy was by handing her a Peppermint Field inhaler. This is considered common in the Thai advertising universe, where a random product quickly arrives to rescue the day.
Ocean Face Water Essence
The narrator in this Thai advertisement speaks to a girl who is looking for the secret to beautiful skin. The narrator forces her to go to the store, purchase a fish, board a boat, and go to France. She was instructed to give the fish to a whale throughout her journey. The whale, in response, sprays plankton in her face. Plankton, it turns out, is the critical element of Ocean Face Water Essence. This Thai advertisement is funny because the journey which the girl undergoes to find the secret to beautiful skin is tedious and may seem random at times.
Verena Sure
The narrative of this Thai advertisement is presented simply via the interaction on the roadside between a police officer and two vehicles. A car arrives, loaded with pig fat. When another motorbike comes with oil, the cops refuse to let them through, the reason being that there was too much oil and fat. The cop accuses the drivers of being greasy and obese. They utilized the cops as a nutritional supplement to promote their product. This advertisement, in my opinion, has the potential to attract people due to the seemingly natural yet comedic scenes.
Scotch
This advertisement is as amusing and creative as the previous Thai advertisements. The girl was talking to her boyfriend, "I know you're busy at work, but all I want is…". She was in the middle of her statement when her boyfriend took her hand and began operating on her hand like a mouse. Out of nowhere, the product appeared with the tagline, "Use Scotch to stay charged.". This Thai advertisement is amusing because of the boyfriend's unusual actions and the unexpected appearance of the product.
Wai Wai Thai Noodles
While many people may relate to having to eat bowls of instant noodles especially when we are financially tight, this advertisement, which utilises women to illustrate the noodle's thickness, is just plain weird. In this Thai advertisement, women were offered as noodles, but the eater refused to eat them at first because they were too thick. However, when he saw the slender females presented as noodles in the bowl, he began eating more rapidly. It is one of the funniest Thai advertisements that viewers have ever seen.
Huawei Honor 3C Thai Edition
In an age where selfies outnumber group pictures, individuals are more obsessed than ever by photographing themselves in remarkable situations rather than the location itself. As a result, cell phones' cameras have been tailored to the selfie-obsessed. This Huawei Honor 3C Thai advertisement, on the other hand, transforms something as simple as a selfie into something interesting. The most amusing aspect of this Thai advertisement was the situations where people took their selfies in.
Peckish Rice Crisps
This Thai advertisement features a couple at the grocery store. They were choosing a snack to eat. The girl was constantly refusing snacks due to the amount of the high fat. Then the boy suggested one and told the girl that she liked this one before. She replied that it was not her. They got into a fight because the girl thought her lover was cheating on him. Then out of nowhere, a human in a snack costume came in and saved the day.
Smooth-E Shampoo
This Thai advertisement is funny like other unique Thai advertisements. They described situations that all women could relate to. For example, when they put on makeup, but the colour on their neck does not match their faces. In the end, they suggested shampoo as a solution for all of their problems. 
Download Online Videos with AhaSave
Want to download these funny ads to have a good laugh? AhaSave Facebook Video Downloader is designed to help users to download Facebook videos on Android. Check out some of the amazing features:
Private browser – Search and find funny, browser-intensive videos and videos. 
Complete privacy – Browse incognito and lock download videos in the private folder.
Paste the video URL in the app or choose the content you want to download from the app's built-in browser with AhaSave Facebook Downloader.
Respect Property Rights
All downloaded content should be used only for personal views and should not be exploited in any form. 
Download Videos For Free on Android Now!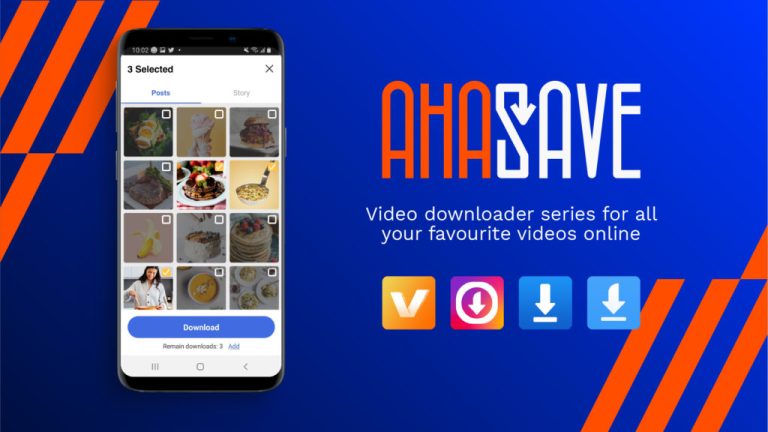 If you are looking for another video downloader for Android, check out our AhaSave video downloader series, which is designed for various social networking platform for your specific needs:
Check out AhaSave: Tiktok | Pinterest | Twitter | Google Play | YouTube | Website | LinkedIn | Reddit
Need more tips? Find 'em all here!
Become our AhaSave Ambassador today!