Love seeing cute dogs on Instagram? In 2018, the global population of pet dogs was 471 million. And these are registered dogs. Many are still uncounted because still many people in the world do not register their pets. In 2020, the leading Dog in England by breed was Retriever (Labrador).
In England, the total number of Retriever (Labrador) is 39,905. After them, French Bulldog, Spaniel (Cocker), and Bulldog are also on the list of the top 20 dog breeds in England in 2020. But this list is based on registered breeds of dogs. According to most people, Beagle and Golden retrievers are the cutest dog breeds worldwide.
Today, we will see the top cutest dogs on Instagram, so let's get started!
Top 5 Cutest Dogs on Instagram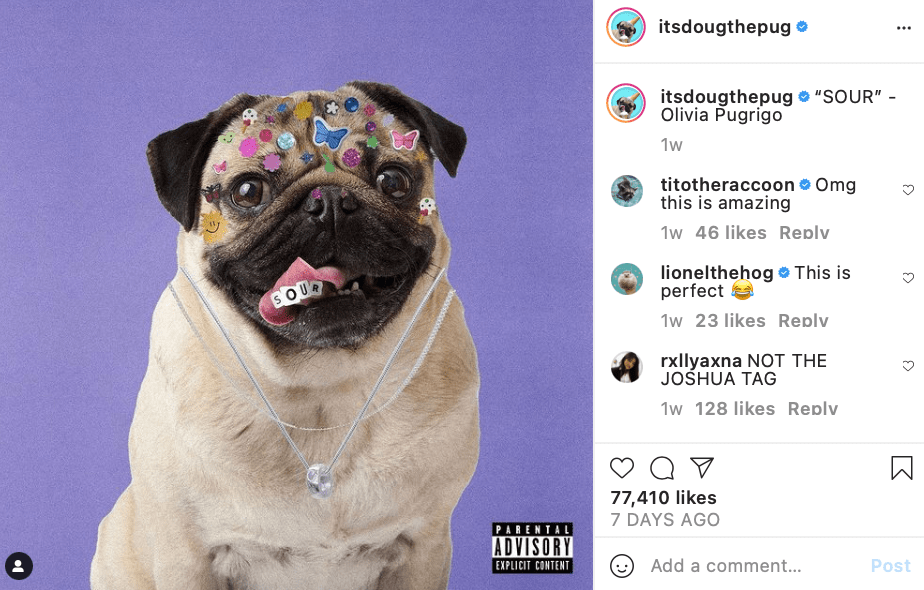 Doug has 3.9 Million followers on Instagram, making him one of the most popular dogs on Instagram. He is a pure Instagrammer because he always appears in his videos and posts with a dashing look. He is so famous Dog that we can say that he is a complete celebrity in his community. You can also check him out on Instagram at itsdougthepug.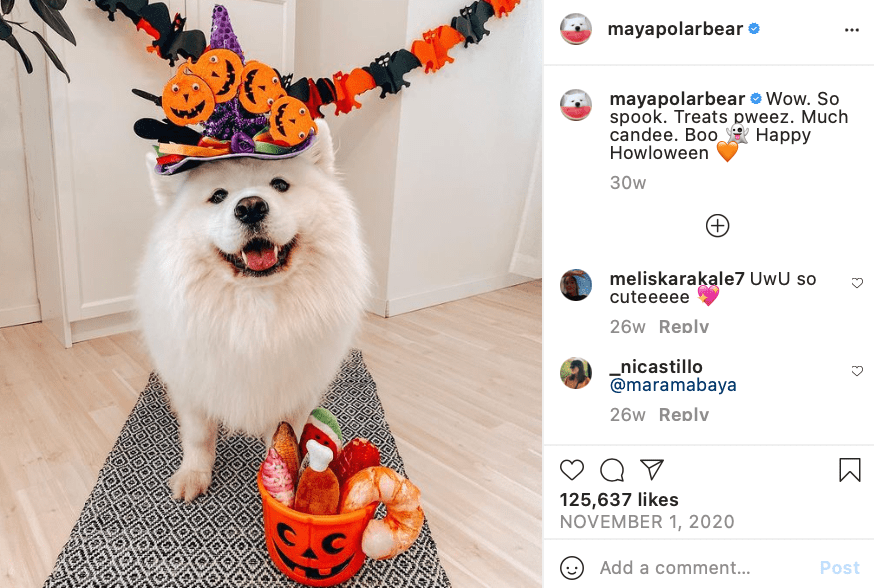 If you want to see a cute and fluffy doggy on Instagram, then you should check out Maya's account. Well, the word "Maya" has so many meanings. But you will be wondered to know that Maya also means "Fluffy." This name fits amazingly to her name. You will all those funny and cute things that a three-year-old doggy can do on her account. She has got 2 Million Instagram followers who love her cute daily routine work.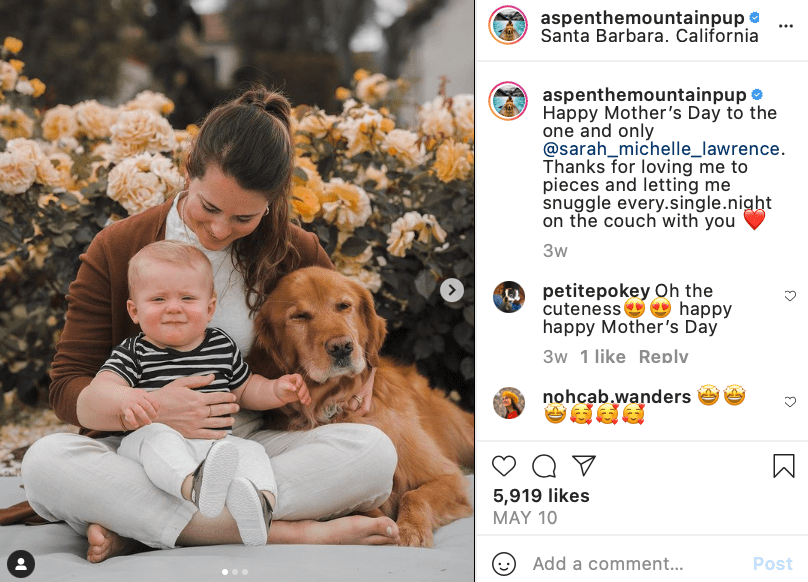 You probably have seen many people who love and explore mountains. But you might see a mountain lover dog for the first time. Aspen is a Golden Retriever who loves to go out and enjoy nature. He lives in Canada, and he has 274 Kilo Followers on Instagram and is still getting more and more. He lives with a family, including a husband, a wife, and a cute baby.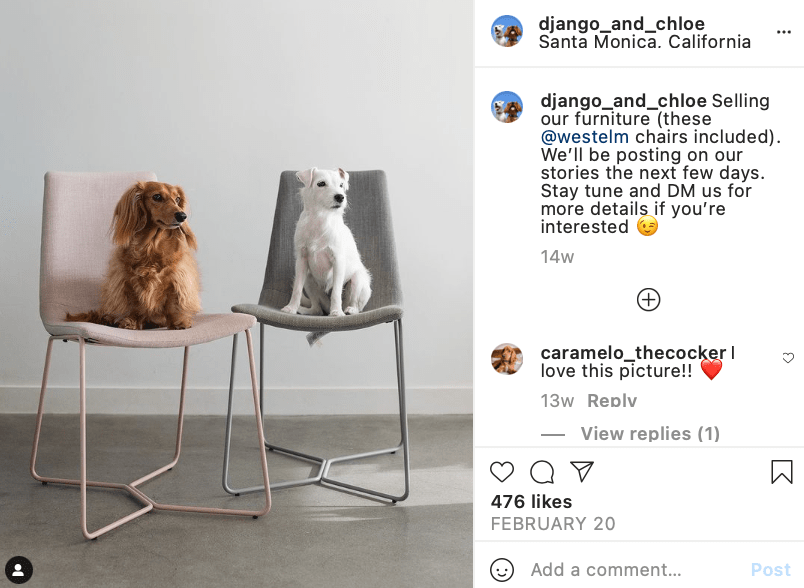 These two dogs are a complete example of friendship between dogs. They live in Lisbon, but they have traveled to America, France, Spain, Austria, and other amazing countries. They have got 20.6 Kilo Instagram followers, but they deserve more than that. You will see some originally bewildering shots of these two amazing dogs.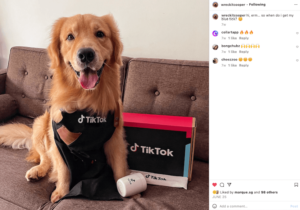 Meet Wreckitcooper, or Cooper the Goldie, a golden retriever from Singapore. Cooper has over 130k followers on his TikTok, sharing funny videos of his daily adventures with his hoomans. Wreckitcooper is a derpy golden with funny expressions that will brighten up your day!
Now, if you want to put these dogs on wallpapers or share them with friends, you must know how to do it.
How to Download Cute Dog Videos from Instagram on Android?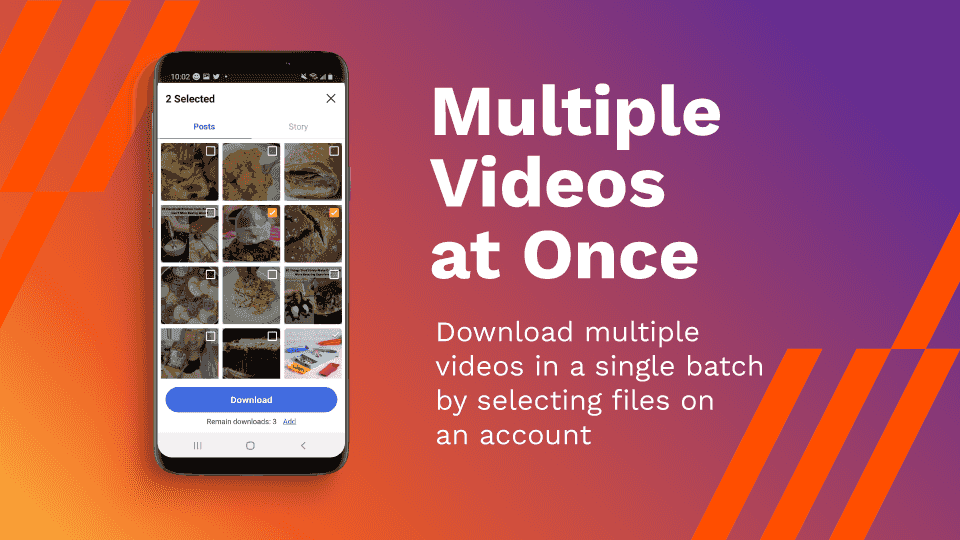 There are many options for downloading and sharing videos from Instagram on Android, but most apps have some drawbacks. But the AhaSaveVideo Downloader for Instagram is the best choice because you can download videos in two ways:
By copying and pasting the link.
By clicking on the share button.
Features
It can download HD videos of up to 4K quality.
It supports SD card storage.
It will take much care of your privacy.
You can download multiple videos from Instagram at the same time.
Free Instagram Saver App on Android
We presented you with the Top 5 Cutest Dogs on Instagram and the best way to download them on Android. After knowing all the AhaSave Video Downloader for Instagram features, including two downloading ways, you must understand that AhaSave is the best choice. Let us know which Dog is the best from your perspective.
If you're looking for other video downloaders for Android, check out our AhaSave Video Downloader Series, designed for various social platforms for your specific needs:
Check out AhaSave: Tiktok | Pinterest | Twitter | Google Play | YouTube | Website | LinkedIn | Reddit
Need more tips? Find 'em all here!
Become our AhaSave Ambassador today!