We live in a society where everyone loves cars. We drive them everyday to reach our destination as soon as possible. With the innovation of cars, we get obsessed with them for their looks, performance, latest models, and concept of vehicles. There is a wide range of choices to choose from in today's market of cars.
There are almost 400 different models and car types available around the globe, including sports cars, race cars, concept cars, compact cars, subcompact cars, luxury cars, and supercars. There are also innovations in car fuels like diesel cars which can run on diesel only, and many others like electric cars, hybrid cars, ethanol cars, natural gas cars, hydrogen cars, etc. Cars are also designed with different sizes like micro, sub-compact, large, extra-large, mid-size, and more. 
Whether or not you are a car lover, we all admit that it has become essential for us to own one. It makes traveling more comfortable and enjoyable. But it is also imperative for us to keep our cars clean, maintained and up to date. For this purpose, having a car expert will enhance your knowledge about the latest models and tips for maintaining cars. 
Top 6 Car Expert Accounts on Twitter
We have gathered the top six car experts on Twitter because Twitter is full of knowledgeable car experts who are constantly on top of any kind of breaking news or hot takes in the car industry. Car experts on Twitter have immense knowledge about cars and their maintenance. Want to know about the top car experts on Twitter? Then read on!
Hannah Elliott
Twitter: @HannahElliott
Followers: 18.1k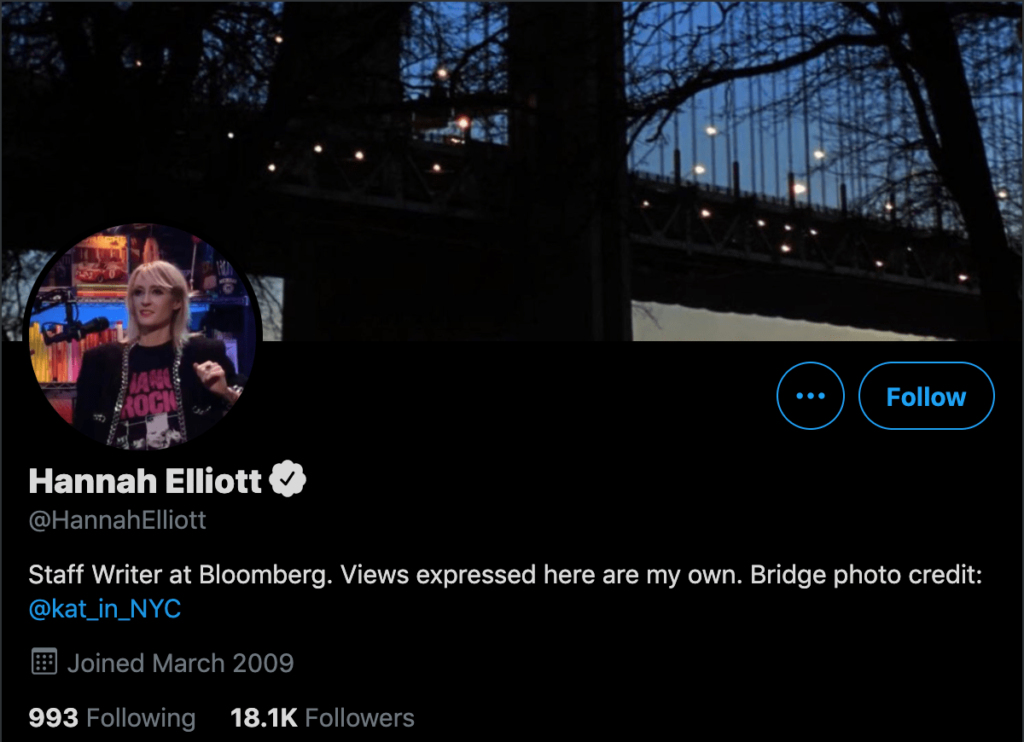 Hannah Elliot, a lady car expert, is also a contributing staff writer at Bloomberg. Hannah has written about luxury and custom cars like Janis Joplin's decked-out Porsche 356 and is constantly posting incredible photos of cars and bikes on her Twitter feed. She also provides great travel tips and articles to her followers.
Sam Smith
Twitter: @ThatSamSmith
Followers: 8.2k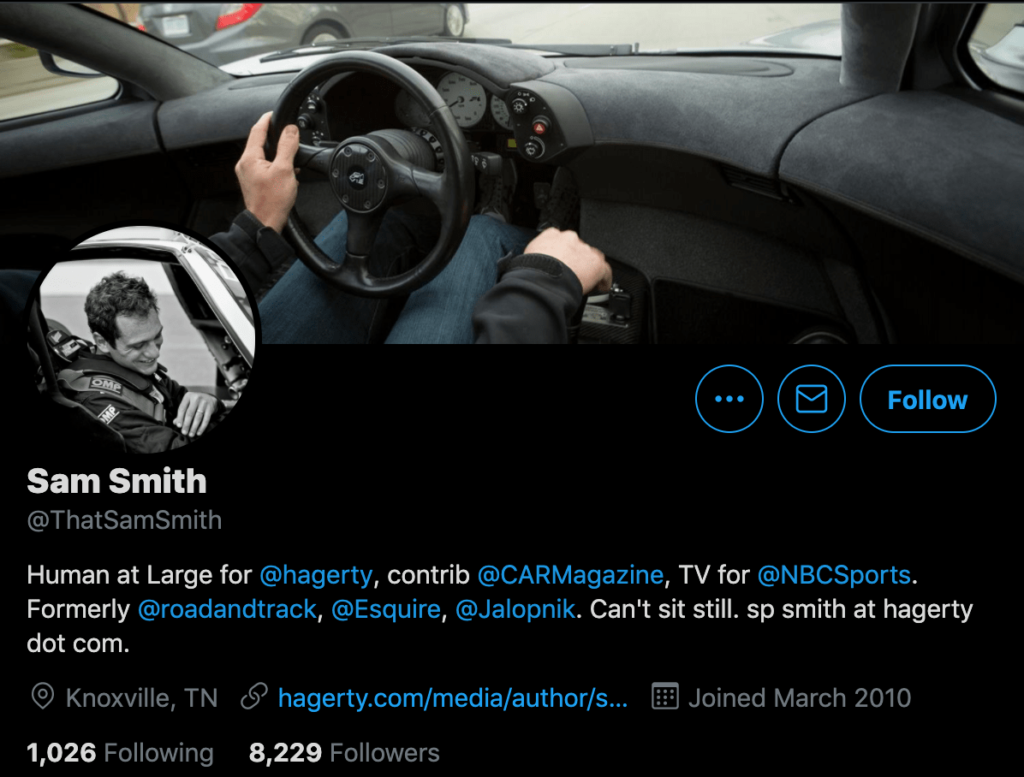 No, this is not the English singer-songwriter that you are thinking of. This Sam Smith that we are referring to is a great car driver and expert, who is also a contributing editor for one of the best car sites, RoadAndTrack.com. You can find anything from news about the new cars to their motors to different car cultures from his tweets. He posts exciting facts and the latest news about the entire automotive world with an incredible sense of humor.
Spike Feresten
Twitter: @SpikeFeresten
Followers: 14.6k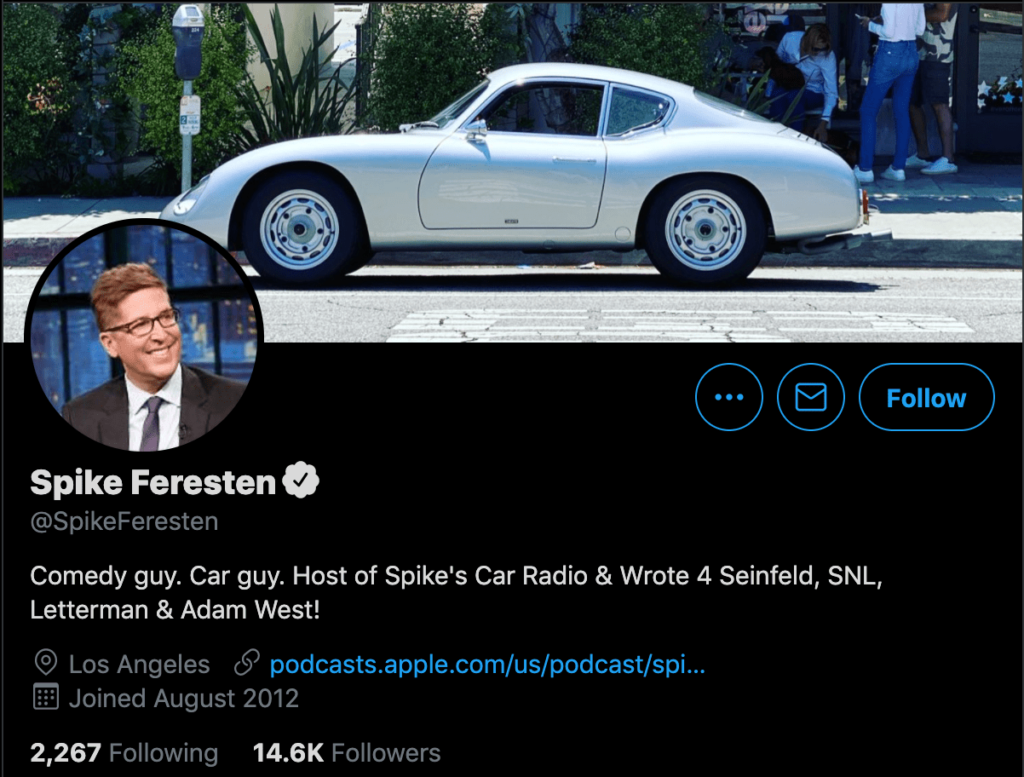 Feresten is an official host of Esquire's Car Matchmaker. He gives his expertise and instinct on cars to find three options for buyers. He also worked on The Simpsons, so you might come across funny Simpsons memes over on his account. 
Patrick George
Twitter: @bypatrickgeorge
Followers: 12.4k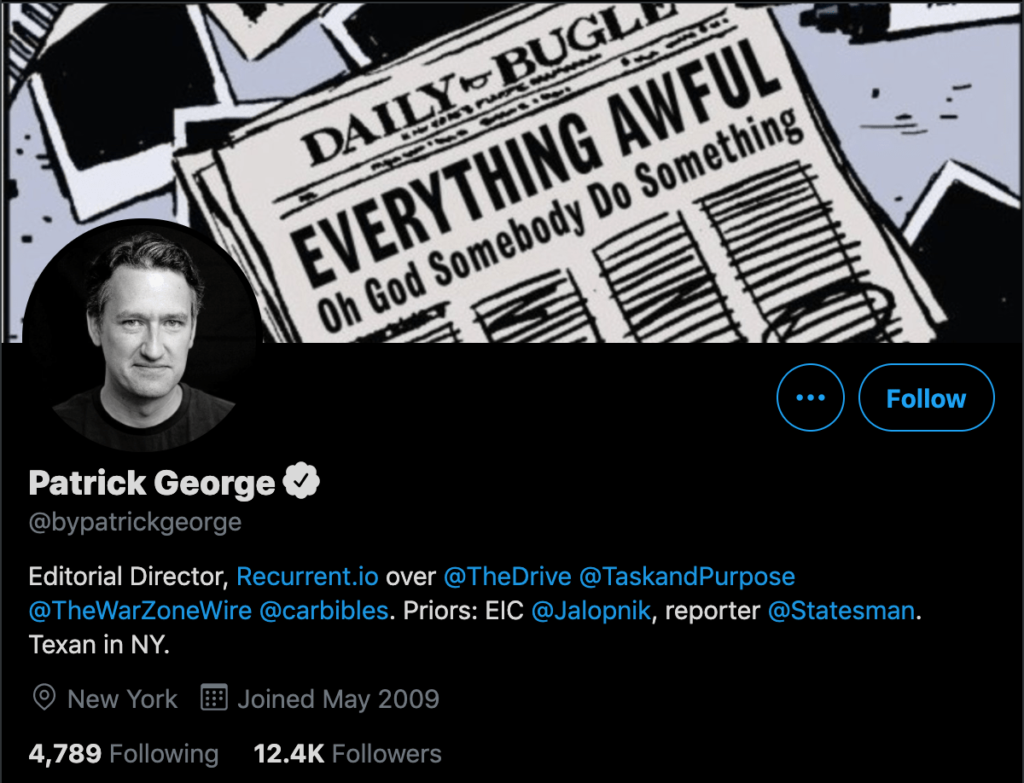 If you want to stay updated about the news of cars, then Patrick George's Twitter has got you covered. The LA Times journalist and current writer for Auto News constantly keeps his followers up to date by tweeting and sharing the best articles from the world's auto industry.
Chris Hosford
Twitter: @CHosford1
Followers: 3.7k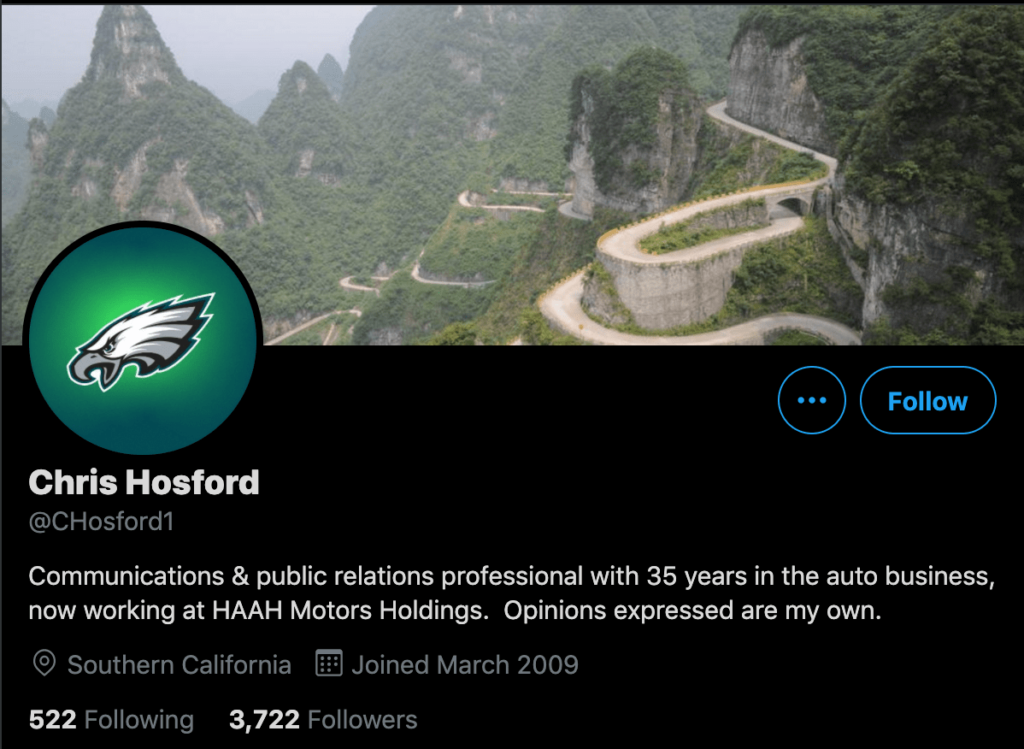 Hosford is currently working as a PR for Hyundai in North America. He constantly provides his followers with the latest travel tips and car news from around the country, helping car owners stay updated with everything they want to know about cars. 
Mike Spinell
Twitter: @mikespin
Followers: 22.3k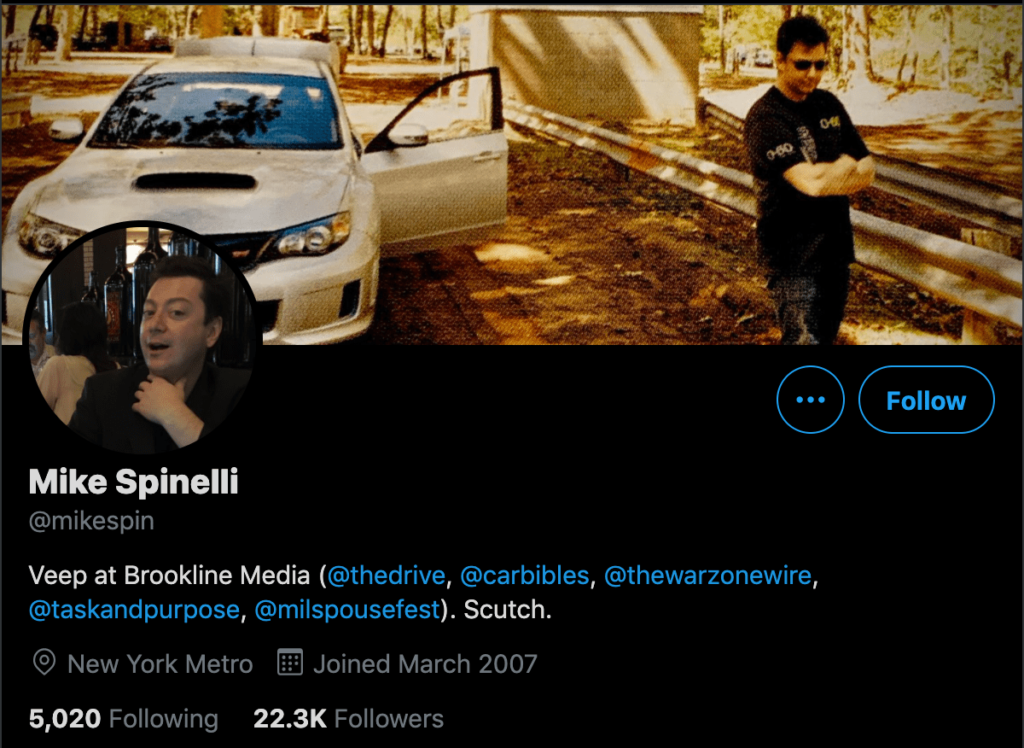 Spaniel is a contributing editor at Jalopnik and a producer at Drive. His Twitter feed is full of excellent photos of retro cars and comments on the newest happenings in the industry. His knowledge about the car industry is immense. You will gain a lot of information from following Mike.
Come across some really good car tips that are useful to you on Twitter? Here's how you can download this useful information from Twitter.
Download Your Favourite Car Related Tweets with AhaSave Twitter Downloader 
Whether it's a text tweet, video, GIF, or photo, AhaSave Twitter Downloader has got your back!  AhaSave Twitter Downloader is FREE TO INSTALL on Android devices. It is straightforward to use, where you can download Twitter content by copying the link and pasting it into the app. The app auto-detects tweet link and download will start right away. One good thing about AhaSave Twitter Downloader is that it downloads captions and hashtags along with the main content. 
AhaSave Twitter Downloader also comes with a download manager, where you can organise the downloaded car tips within the app according to the different types of cars. After all, each car type has different points to take note of, right?
Features of AhaSave Twitter Downloader
Auto-detects link: Copy and paste the link to the app to prompt the download 
Download different contents: Text tweets, videos, GIFs, or photos
Captions and hashtags are downloaded along with the main content
File Manager: Organise content in the app by different car types
Reminder!
Before downloading any content from social networking sites, you should know about the intellectual property rights and other interests that only belong to its publishers and owners. We should respect these legitimate rights and we also recommend you obtain permission before downloading their content. Also, please indicate the source of the content. 
Free Twitter Downloader App on Android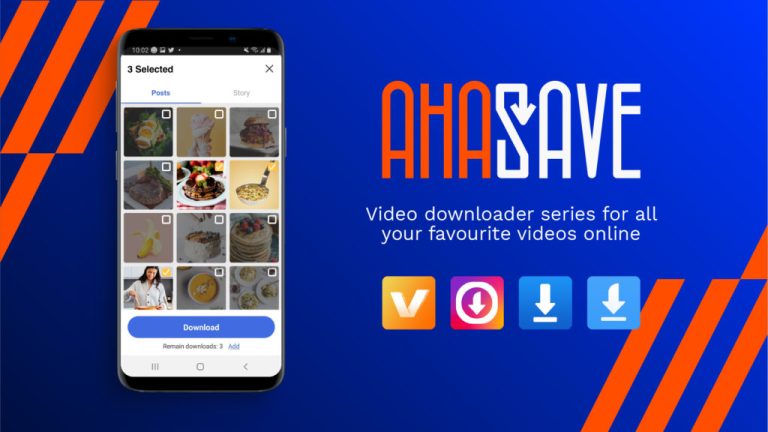 If you are looking for another video downloader for Android, check out our AhaSave video downloader series, which is designed for various social networking platform for your specific needs:
Check out AhaSave: Tiktok | Pinterest | Twitter | Google Play | YouTube | Website | LinkedIn | Reddit
Need more tips? Find 'em all here!
Become our AhaSave Ambassador today!