Trying Spanish food recipes should be on top of your list for many reasons. The Covid-19 pandemic lockdown has given people time to polish their skills and pursue their long-lost interests while being trapped at home. What's better than giving your tastebuds a new taste?
Spanish cuisine is popularly known as "humble affair." It mostly contains vegetables in bulk and is packed with dense flavors such as spices like Sal (Salt), Pimentón (Paprika), Azafrán (Saffron), Perejil (Parsley), Guindilla (Cayenne Pepper), Laurel (Bay Leaf). Let's look at some of the famous Spanish food recipes of all time.
Top 6 Classic Spanish Food Recipes
Recipe 1: Spanish Rice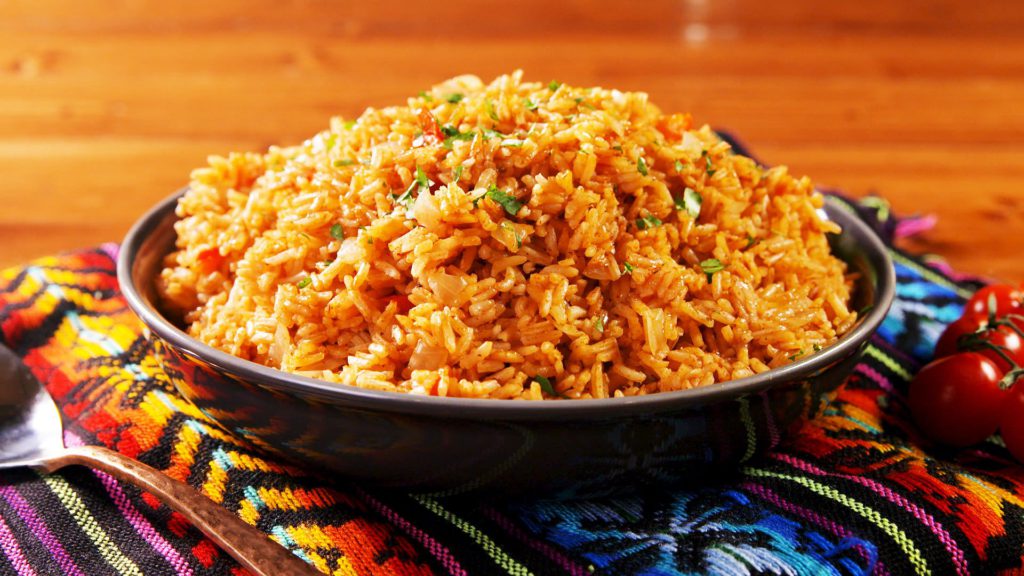 With minimal effort, you can transform your boring white steamed rice into exotic Spanish rice. 
Ingredients
Rice
Oil
Tomato sauce
Garlic ( minced)
Cumin
Garlic pepper 
Salt
Chicken broth
Method
Brown the rice in the oil.
Add the minced garlic to the browned rice and sauté for 2 minutes.
Add the tomato sauce and cumin, and chicken broth.
Add salt according to your taste.
Simmer for about 40 minutes in low heat.
Fluff and serve.
Recipe 2: Padron Peppers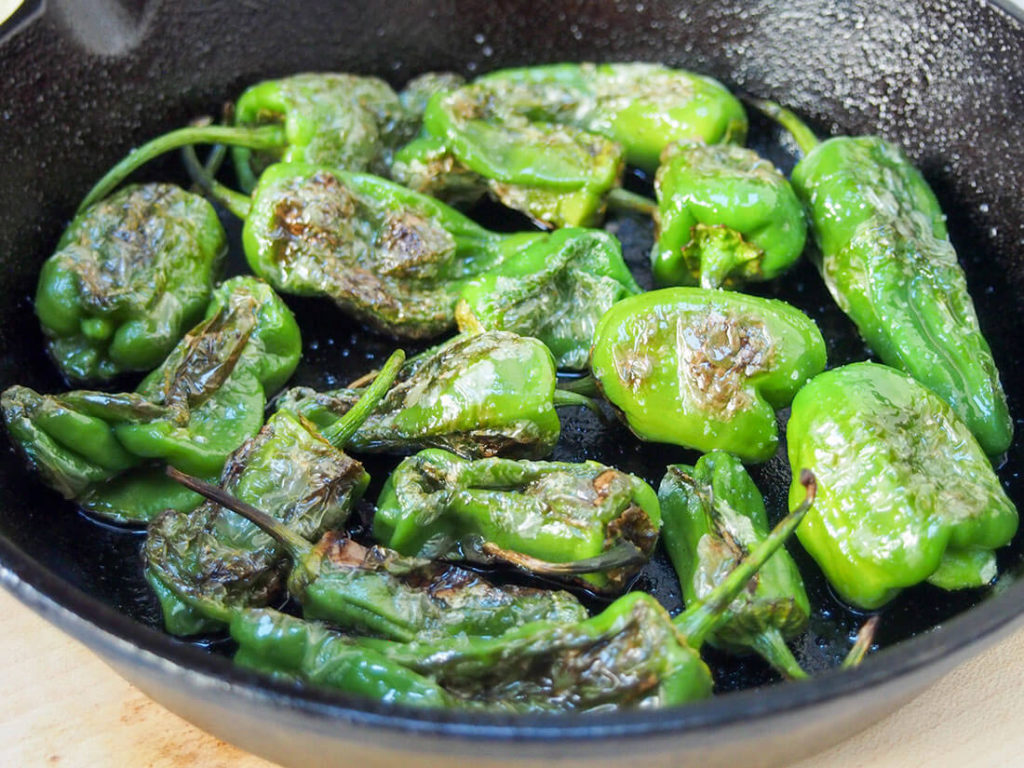 With only 3 ingredients, it is probably the most simple yet delicious recipe on the full list. Let's have a look at its recipe.
Ingredients
Method 
Heat the olive oil.
Fry the peppers in olive oil.
Transfer the fried peppers to the plate and season with salt.
Serve.
Recipe 3: Churros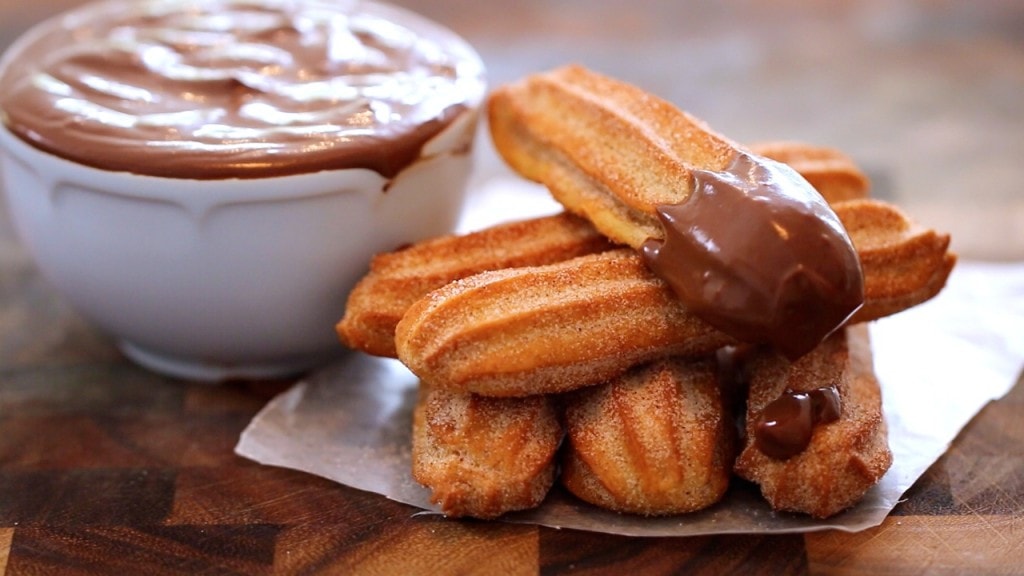 Churros is a popular Spanish dessert that can be called a Spanish donut. Here is how you can make them.
Ingredients
Vanilla extract
Butter( melted)
Flour
Baking powder
Oil
Chunks of bread
For the Sauce
Dark chocolate
Milk
Cream
Golden syrup
Vanilla essence
Method 
Mix flour, melted butter, vanilla extract, baking powder, a pinch of salt, and water in a bowl and form a thick batter.
Give a rest of 15 minutes.
Melt all the sauce ingredients into a pan to make a sauce.
Fill a big saucepan with oil. Heat till the cube of bread changes its color to brown.
Cover a tray with foil and mix cinnamon with castor sugar.
Fill the rested dough in a piping bag and pipe 2 to 3 strips into the pan.
Fry until golden and take them out on the plate.
Sprinkle the mixed sugar-cinnamon on the fried churros.
Serve with chocolate sauce.
Recipe 4:  Easy Sangria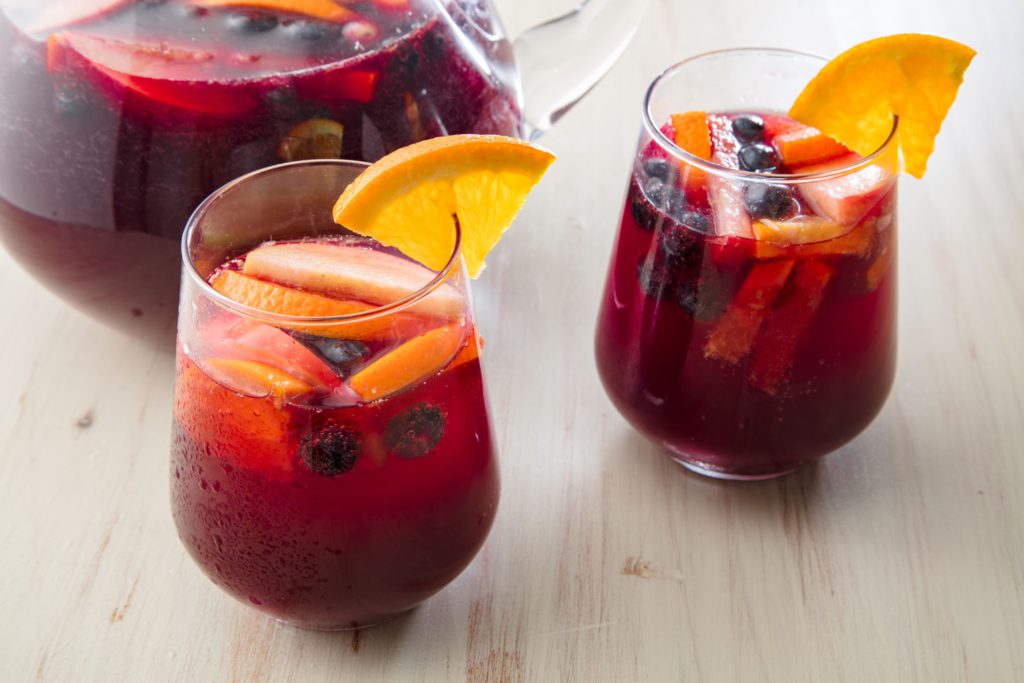 Check out the recipe of this popular Spanish drink.
Ingredients
Orange 
Peers
Lemon
Red berries
Sugar
Cinnamon
Red wine
Spanish brandy
Sparkling water
Method 
Put all the fruits in a jug.
Add sugar and cinnamon.
Stir to incorporate the ingredients.
Add red wine, Spanish brandy, and sparkling water.
Refrigerate and serve.
Recipe 5: Patatas Bravas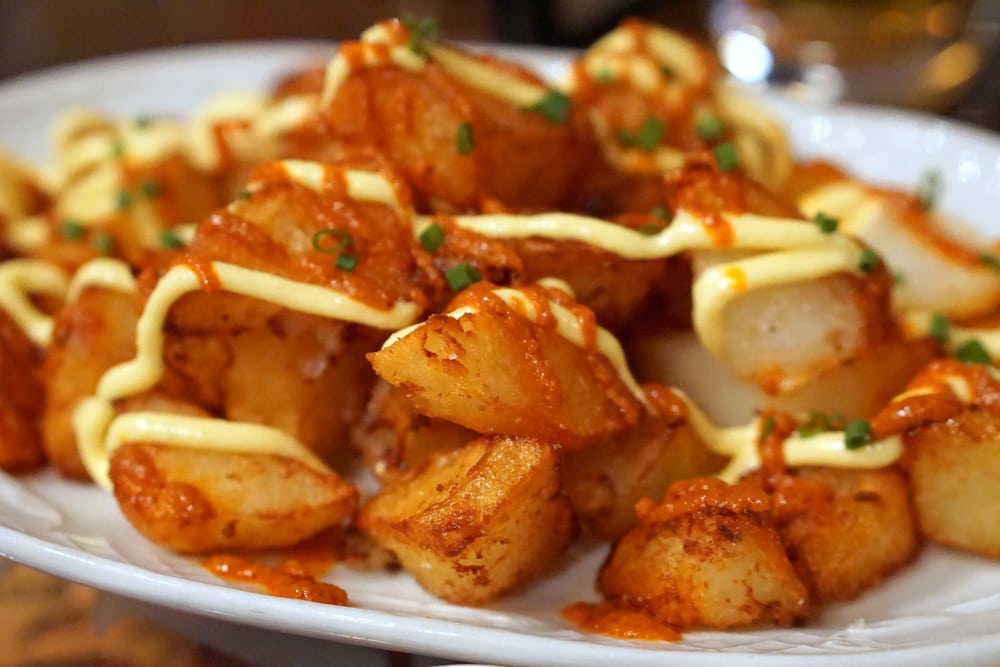 It is a crispy dish which is made out of potatoes.
Ingredients
Potatoes
Olive oil
Onion
Garlic
Tomatoes
Tomato puree
Chili powder
Sugar
Parsley
Sweet paprika
Method
Chop all the vegetables
Fry the onions in olive oil until it softens.
Add tomatoes, garlic, sweet paprika powder, chili powder, and a pinch of salt and sugar.
Simmer the vegetables to low heat for 10 minutes and mash to make a sauce.
Pat the potatoes dry and put them in a heated oven.
Tip into toasting tin.
Toss in olive oil.
Roast for 40-50 minutes until crisp.
Serve on a plate with the prepared sauce.
Recipe 6: Spanish Chickpea Stew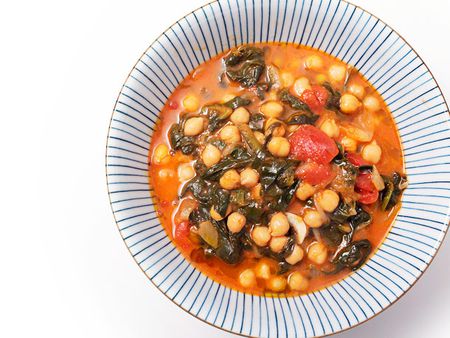 Let's look at the recipe of another insanely popular Spanish recipe.
Ingredient
Extra virgin coconut oil
Baby spinach
Almonds
Small cubes of bread
Garlic cloves
Cumin powder
Paprika
Cayenne pepper
Salt
Pepper
Vinegar
Onion
Bell peppers
Tomato sauce
Cilantro leaves
Boiled chickpea
Method
Heat the oil on medium heat.
Toss spinach and drain.
Add garlic, almond, and bread in the oil and toss until the almond changes its color to brown.
Putt the things into the blender along with vinegar to form a paste
Add more oil to the pan and add chickpeas, tomato sauce, onion, bell pepper.
Add some water and toss until the vegetable is tender.
Put the boiled chickpea.
Put the blended mixture into the stew and simmer until cooked.
Season with salt and pepper.
The Internet connection can be poor, unstable, or unavailable sometimes, so it might be inconvenient for you to stream food recipes online. You can utilise a video downloader to download these valuable Spanish food recipes if you find them useful. If you come across them on Facebook and want to keep these tutorial videos for future reference,  AhaSave Facebook Downloader will come in handy. 
Why AhaSave Facebook Downloader?
Free video downloader for Android
Easy to use – download in few simple steps
Enables you to watch videos at any time
Saves yourself from worrying about the unreliable internet issues
Saves data consumption by reducing the size of the videos
How to Download Videos from Facebook using AhaSave?
Install the app from Google Play Store.
Launch the app and give all the asked permissions
Download your favorite Spanish food recipes videos –by copy & paste links or auto-detection in the browser.
Select the quality (HD or SD) in which you want your video to be downloaded.
Enjoy the video and happy cooking!
Protecting Property Rights
Property Rights are an essential part when it comes to downloading and sharing videos online. Protecting property rights means that you should always download these videos only for your own personal use and not exploit them in any way. We must remember to uphold intellectual property rights.  
Download Android Video Downloader For Free!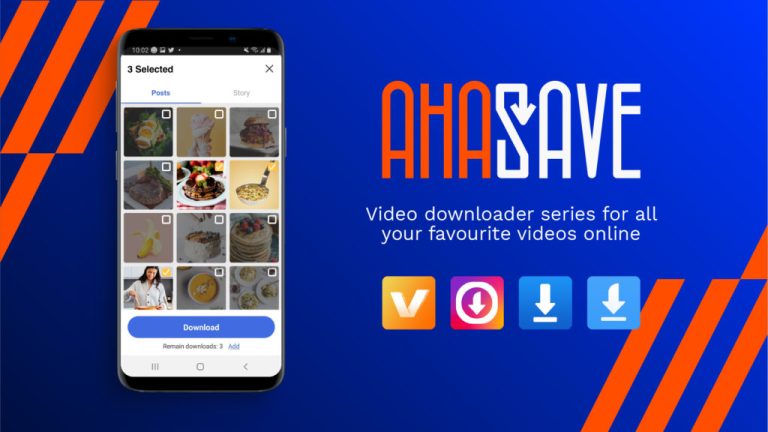 If you are looking for another video downloader for Android, check out our AhaSave video downloader series, which is designed for various social networking platform for your specific needs:
Check out AhaSave: Tiktok | Pinterest | Twitter | Google Play | YouTube | Website | LinkedIn | Reddit
Need more tips? Find 'em all here!
Become our AhaSave Ambassador today!