Thousands of motivational accounts on Instagram have been around for a long time, always inspiring people with their content to improve people's lives through self-development and conveying positivity. We all know that 2020 was one of the most challenging year for the entire world. The past year has put our mental health and productivity to a strict test. However, on the bright side, the lockdowns, spending months at home and the restrictions in place has pushed us to find ways to stay positive and stable mentally.
Setting goals are never easy, especially if you are preoccupied with social media. However, social media platforms like Instagram can also help us to stay positive through motivational quotes, stories, the sharing of others' daily life, and pictures. It has helped keep us engaged, entertained, and positive.
Top 6 Instagram Motivational Accounts To Follow
If you are unaware of any motivational Instagram accounts, then don't worry! We have a list of some of the most-followed motivational Instagram accounts you can follow if you need some positive changes in your life.
Humans of New York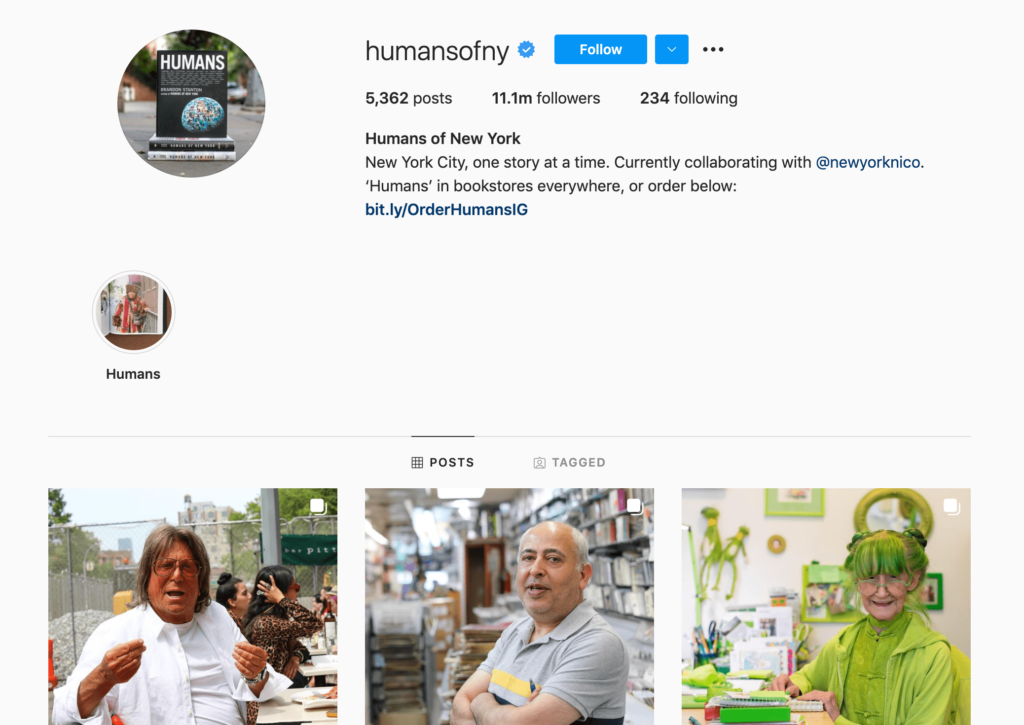 "Humans of New York" started as a photography project by Brandon Stanton in 2010, easily becoming one of the most followed blogs around the globe. They began their social media footprints on Facebook in 2011. Currently, they have around 18 million followers on the official Facebook page. This success has also been replicated on Instagram, with around 11 million followers, and still increasing every day.
The posts that "Humans of New York" put out are based on New Yorkers and the compelling stories of their love life, compassion, challenges and victories. These posts are where followers get their motivation by reading and connecting with these stories. "Human of New York" has inspired millions of people to undertake similar projects in their cities all around the globe.
My Self-Love Supply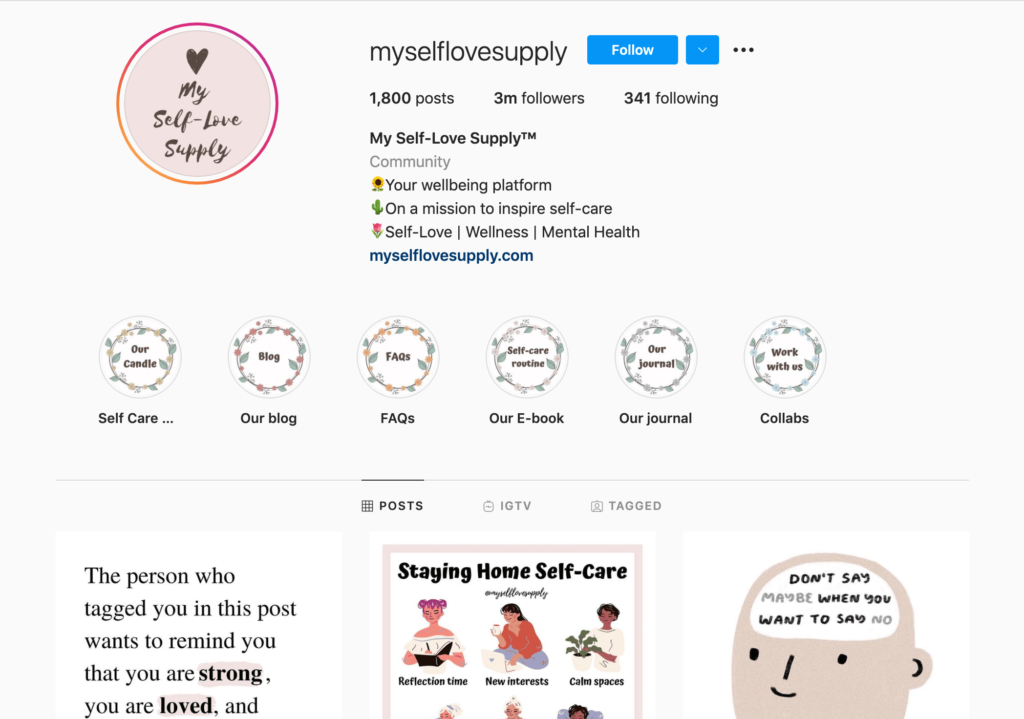 The best way to spread positivity in life is to start by loving oneself. As their name suggests, they recommend different ways to increase self-love through constant positive messages including quotes, suggestions and lessons on co-operation and guidance. They also focus on the importance of mental and physical health through productive routine and quotes. At the start of 2019, their official site has started working on one prominent issue, anxiety.
The Good Quote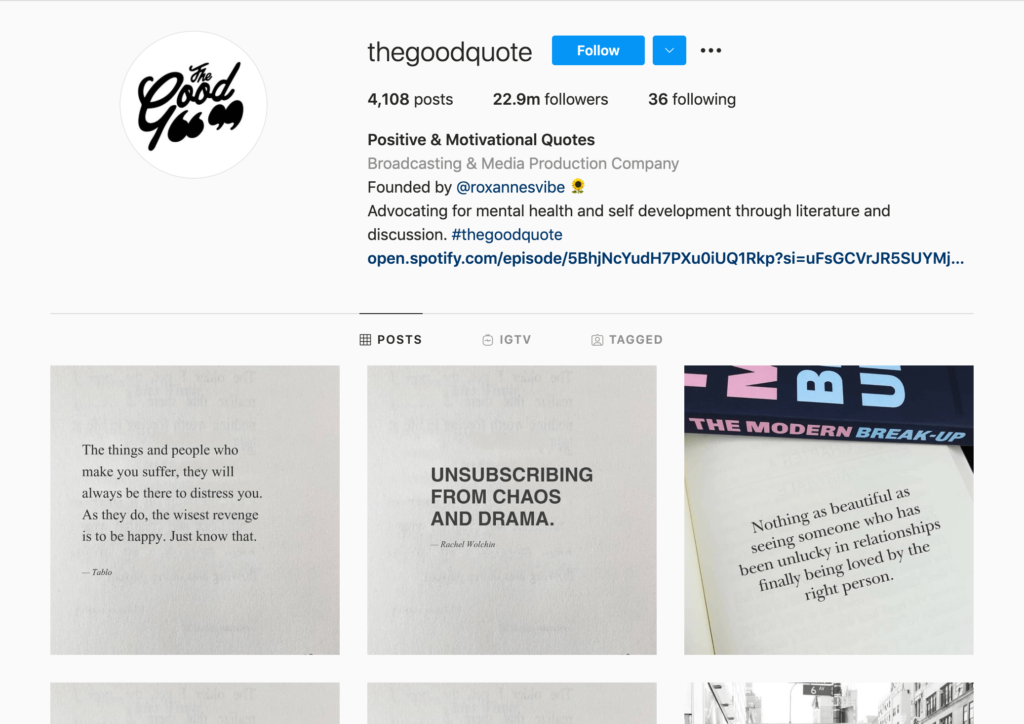 One of the most followed pages on Instagram, The Good Quote, was launched in the year 2013. They share quotes on human well-being, mental health, life awareness and positiveness. The founder of this famous account, Meggan Roxanne, created this page as an extension of her popular Tumblr blog, launched in 2011. You can find inspirational and motivational quotes from famous personalities such as Malanda Jean Claude, Stephen King, Ruby Dhal and many others.
The Dodo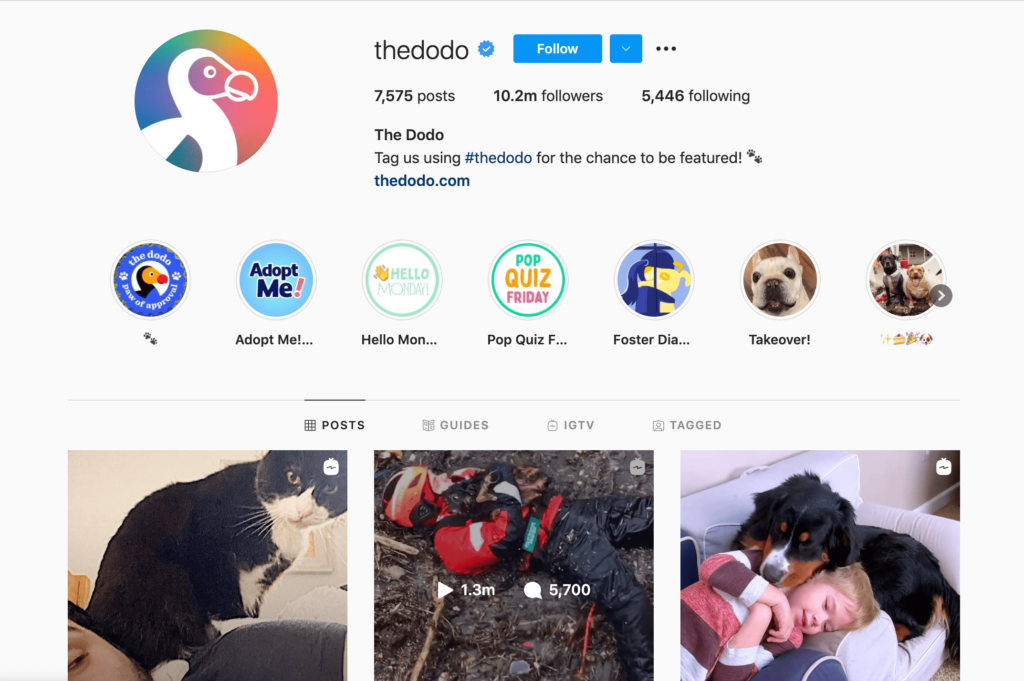 Scrolling through these Instagram accounts will most likely make you feel happy by giving off positive vibes only. The Dodo features videos on their feed that show animal rescues, tapes of pets with their owners, or just animals in general. Aside from Instagram, they are equally influential on Facebook and Twitter and are working on campaigns regarding animal rights issues.. The Dodo was launched in 2014 by Isabel Lerer and has now 10 million followers, still increasing daily.
Millionaire Mentor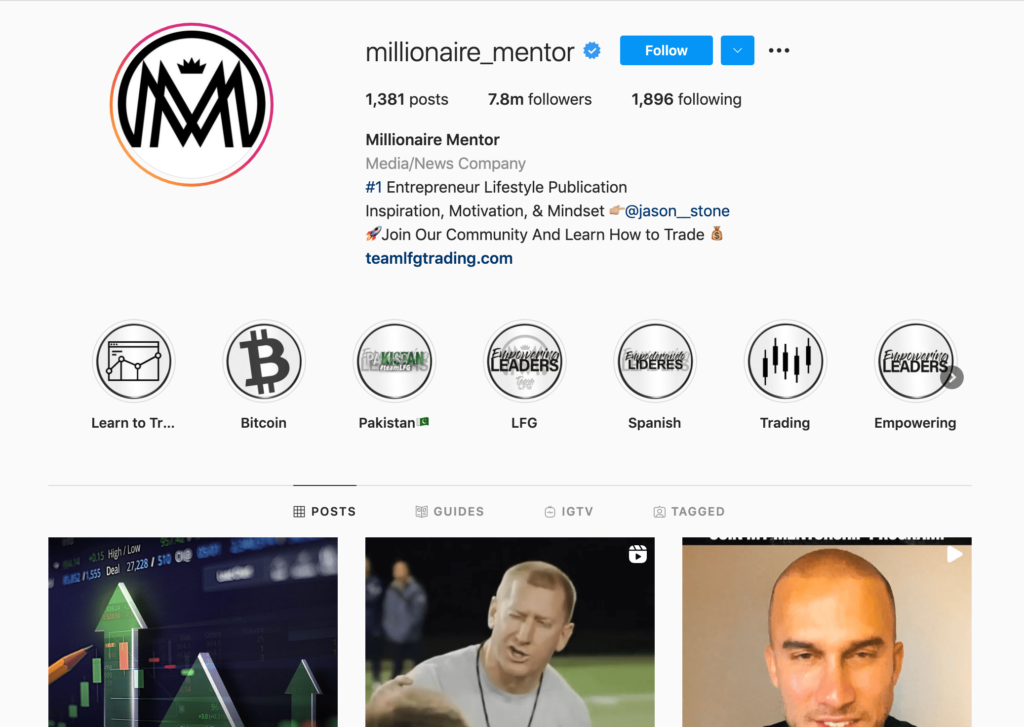 The page was started by Jason Stone, a mechanical engineer who is also an entrepreneur and a social media influencer. He began this journey by sharing his expertise on the business world alongside motivational quotes for business. It is one of the most significant motivational Instagram accounts, with loyal followers of around 7.5 million, still increasing daily. The posts shared revolves around Bitcoin, business, high life and how one can become rich. If you like these topics, you may also check out his official website for more informative and inspiring posts on business trends, branding and blockchain.
National Geographic Travel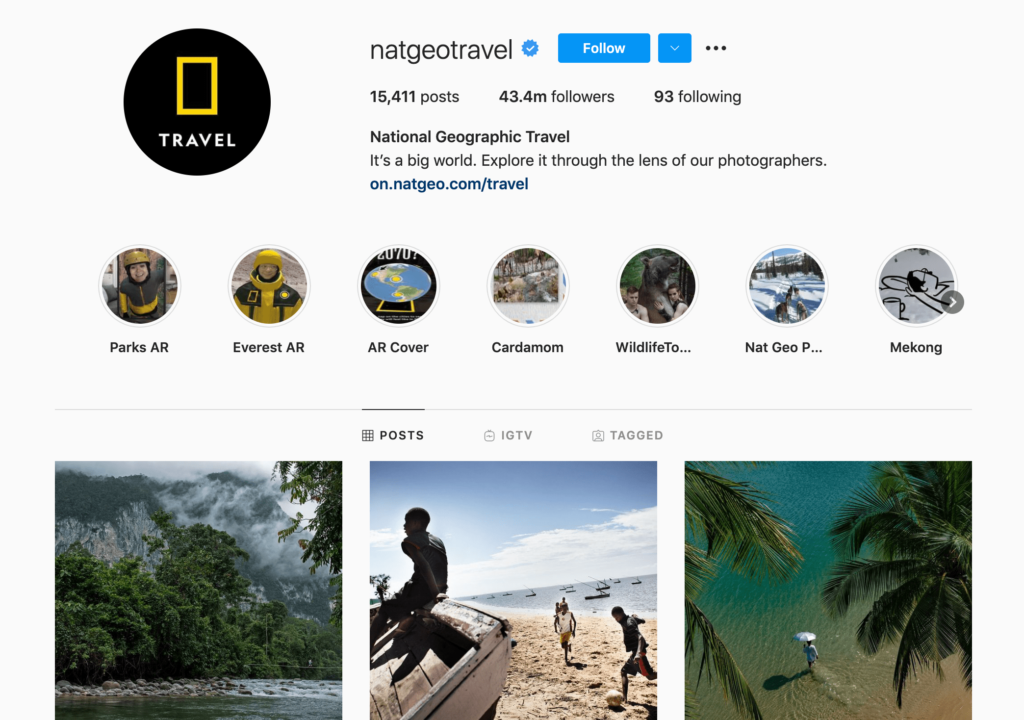 One of the best ways to enjoy life is to travel and explore new places. Although you cannot travel in the current circumstances, you can follow National Geographic Travel on Instagram to see different places on the planet from the comfort of your home. In addition, you can enhance your knowledge regarding different cultures and religions around the globe. You can also enjoy watching how monks practice their traditional dance or follow a family of polar bears across the snowy mountains. Aside from these pictures and videos, the stories of adventures, travelling and stormy nights will leave you wiser and more informed. It is one of the most followed Instagram pages with over 42.3 million followers.
What is AhaSave Downloader?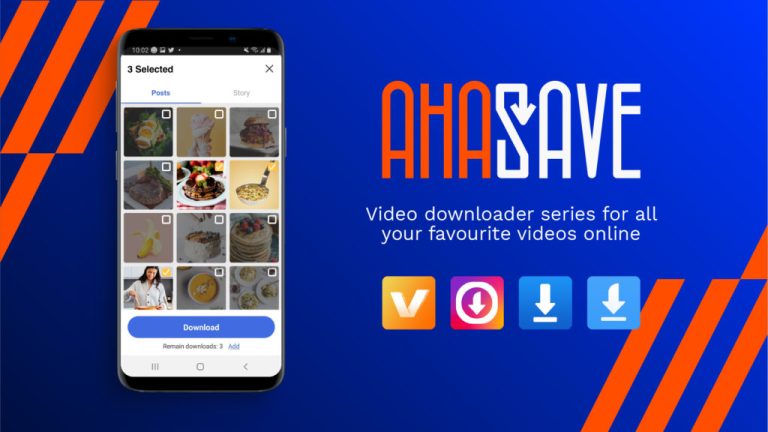 With the AhaSave Instagram Downloader, you can browse and download any video you want. This app is free, and your safety is ensured. It can auto-detect videos on the website, and you can download them all in one click. They support all HD video downloads and provides safety to the greatest extent.
Disclaimer: Please respect intellectual property rights. Any videos, articles or pictures that you want to download from the internet should be solely for your personal use only. They should not be violated in any other way.
AhaSave Instagram Downloader provides various features as listed below:
Download videos with a built-in browser
Download videos to your private folders to protect privacy
Download HD videos and play them offline without any hassle
Supports dark mode for personal folders
Supports all formats such as mp3, mp4, m4v, avi, WMV etc.
All the downloaders are small in size and lasting
Play offline videos with the built-in player
AhaSave Free Instagram Downloader
AhaSave Instagram Downloader saves videos, photos or IGTV reels to your phone. Follow these simple steps below to download your favourite videos.
Open Instagram and copy the link to the video you want to download on your phone.
Open the AhaSave Instagram Downloader, it will auto-detect the copied link, and your video will be downloaded automatically.
You can also download more than one videos at a time.
We have other video downloaders in our series of apps, do check them out:
Check out AhaSave: Tiktok | Pinterest | Twitter | Google Play | YouTube | Website | LinkedIn | Reddit
Need more tips? Find 'em all here!
Become our AhaSave Ambassador today!