Instagram is a great place for anything, one of them being for plant lovers. There is one thing we do not pay attention to when decorating our homes- adding plants. When it comes to our home decors, we like to pick beautiful items, including art pieces available in the market, to boost the aesthetic value of our space. Yes, many people do not find the need to add plants to their spaces for fear of the commitment of having to care for them or generally just lack of interest in them. 
Despite all these reasons, plants do serve a great purpose. Aesthetics aside, you need plants in your home or office for clean and pure air since they help lessen harmful gases. Moreover, they can help reduce stress especially, because most of us tend to relax when we are around nature and therefore, having plants in your home or office may provide the same form of therapy.
Sometimes it is just hard to find the right plant for your home. Searching for one that is not so demanding while being able to beautify the space and match the home décor at the same time is definitely not easy. If you have been struggling to look for a suitable plant for your home, here are some of the best six floral accounts on Instagram you can look through to help you decide.  
Top 6 Botanical Instagram Accounts
Terrarium Dreams 

Terrarium Dreams showcases unique terrariums on Instagram and provides a wide variety of plants to choose from. Check them out and lose yourself in a wonderful green world. 
House Plant Club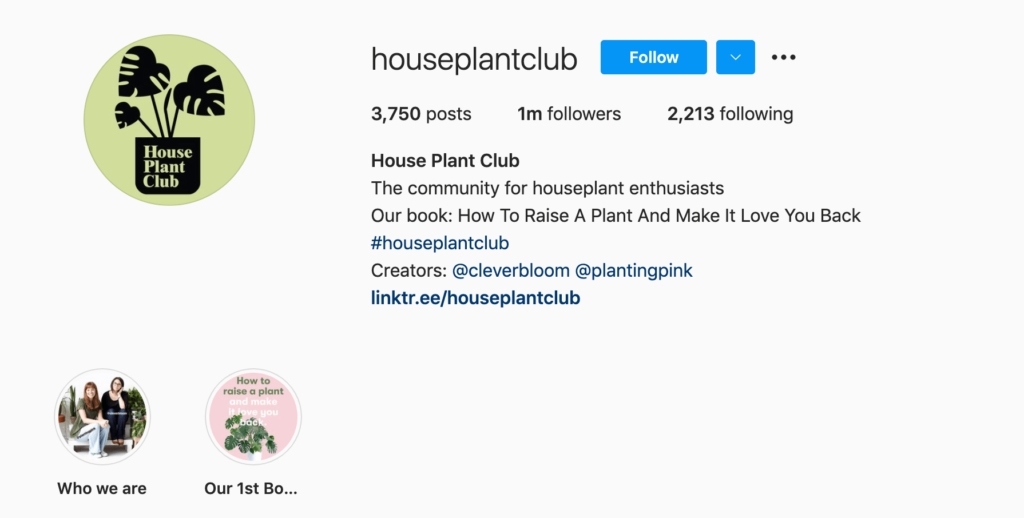 The page is a community for house plant lovers and boasts up to one million followers on Instagram. The page does a compilation of beautiful plant images from various sources and posts them on Instagram. You can also send your pictures on the direct message platform on Instagram. 
Ariana Tanabe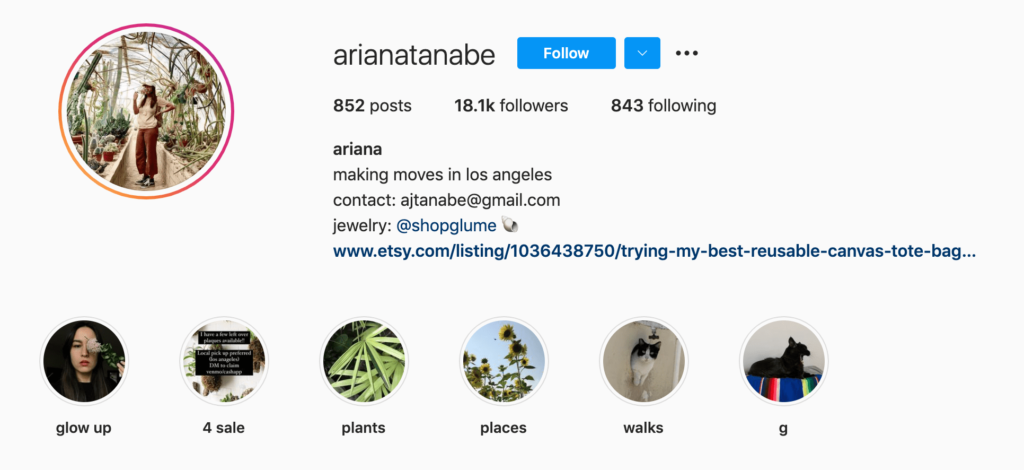 It is obvious that Ariana Tanabe and her pet cat are both plant lovers just from their Instagram posts. Her page is bright and simple, giving her audience tips on how to place, style, and include greenery in their homes. 
World of Succulents 

If you are a succulent enthusiast, this is the account to visit on Instagram. Your love for succulent plants will only grow as you scroll down the various succulent plant species that exist.  The ambiance of the page can be felt even just by viewing the displayed plants.
I Plant Even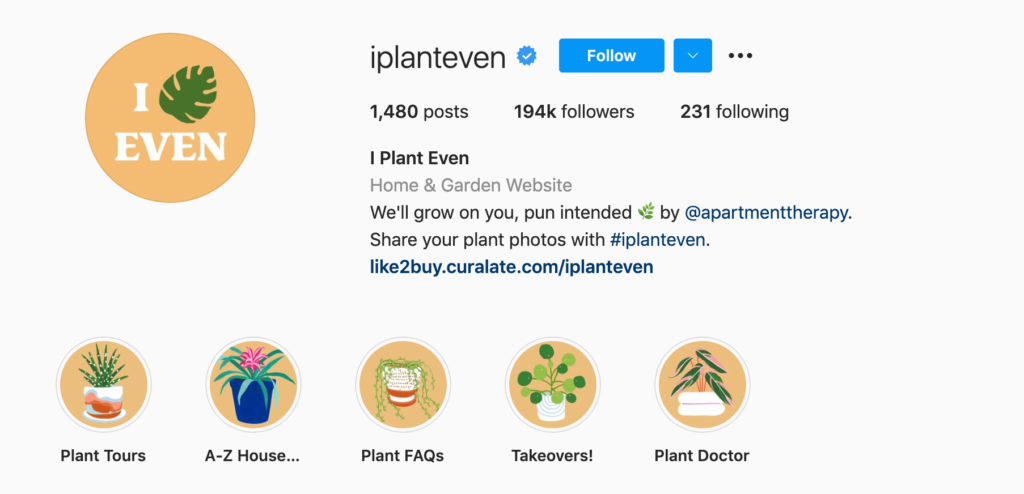 This page is filled with beautiful plant pictures accompanied by amusing plant puns. It will grow on you, pun intended. The page is exotic and even displays ways to arrange and display plants in various spaces at home. 
House Plant Journal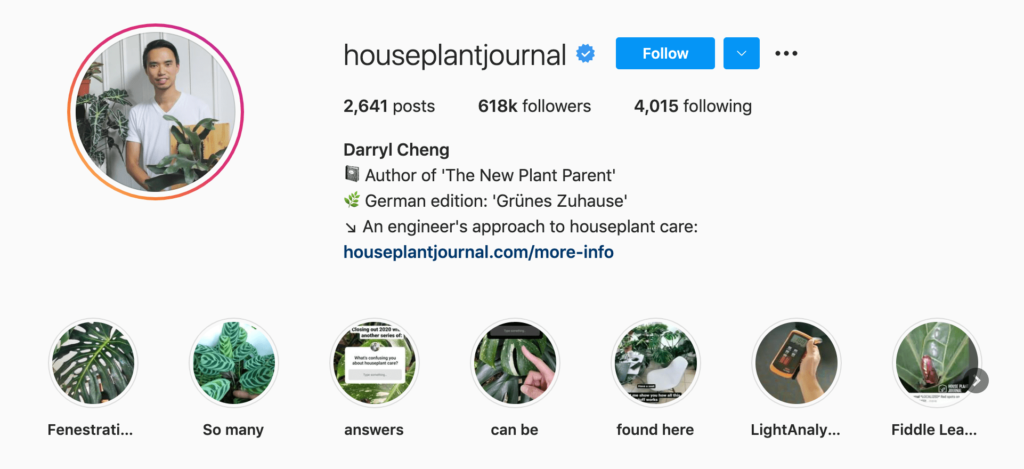 Darryl Cheng gives his followers tips on being a plant parent through his humorous and insightful feed. He has a personal experience with almost all the plants he talks about on his page. He tells his stories openly and gives a progress report on some of the plants. Hence it is never a dull moment on this page. 
How To Download Your Favourite Plant Pictures and Videos From Instagram
If you have not figured out how to download pictures and content from Instagram for botanical inspiration in small spaces and large spaces, do not fret. The AhaSave Instagram Downloader can perform this task and so many more functions within a snap. AhaSave is a free downloader for Android that allows you to download Instagram content for free.
The application can download various content such as Instagram stories, reels, IGTV videos, and you can organise the content as you see fit. You can also download the entire post, which includes the hashtags and captions that accompany a specific post. Additionally, you can share the downloaded content on various social media platforms such as Twitter, Facebook, TikTok, just to name a few.
Here is a step-by-step guide on how you can use AhaSave to save videos and pictures on your phone. 
Install directly from the Google Play Store 
Copy the link on Instagram by tapping on the three dots above the picture. 
Paste the link on the Ahasave application 
Click on the download icon, and your video or picture will be saved in your gallery in a few seconds. 
Protecting Property Rights
As you enjoy downloading, watching, and using your plant videos and pictures, it is best to uphold intellectual property rights. Ensure the videos are for your personal use to avoid copyright infringement. 
Download Android Video Saver App Now!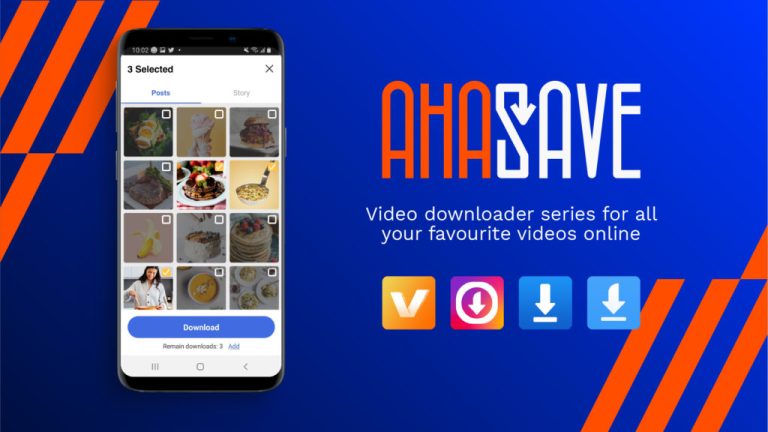 If you are looking for another video downloader for Android, check out our AhaSave video downloader series, which is designed for various social networking platform for your specific needs:
Check out AhaSave: Tiktok | Pinterest | Twitter | Google Play | YouTube | Website | LinkedIn | Reddit
Need more tips? Find 'em all here!
Become our AhaSave Ambassador today!