What are the best baking hacks and tips? We are in the lockdown era, which means it is time for baking! But baking can be tricky sometimes. From prospering bater to mixing, to cutting and serving, everybody needs help in the kitchen from time to time. These baking hacks make our life easier by streamlining the baking process.
Top 8 Baking Hacks and Tips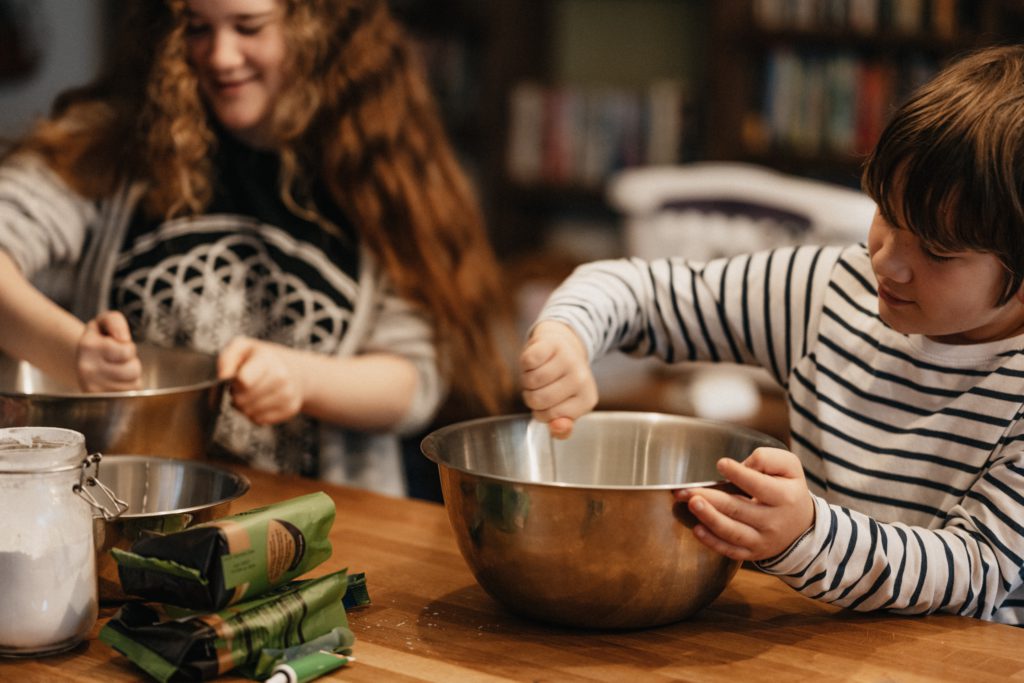 We have gathered some helpful baking hacks and tips to make your baking less hassle and less time-consuming. Read on!
1. Prepare Buttermilk At Home
With this baking hacks and tips, you do not have to buy buttermilk from now on. You can now make buttermilk at home with two simple ingredients. Take one measuring cup, add one tablespoon of lemon juice or vinegar and fill the remainder of a measuring cup with plain milk. Let it sit for 5 minutes, and your DIY buttermilk is ready!
2. Perfect Texture of Chocolate Chip Cookies 
Suppose you want to make perfect chocolate chip cookies at home that are crispy on the outside and chewy on the inside. Then follow these two simple steps! The first hack is to always chill the dough before baking (one hour would be good while overnight would be the best). The second hack is when you remove the cookies from the oven, bang the pan on the surface to force the cookies to settle. 
3. Prevent Brown Sugar from Going Hard
It happens that brown sugar turns into lumps after some time, whether you put them in an airtight container or not. This simple hack is foolproof—all you have to do is to put a piece of bread into the brown sugar container. 
4. Need a Rolling Pin?
If you don't use a rolling pin because it takes up your cupboard space, don't worry. Whenever you want a rolling pin, use an empty wine bottle instead. Remove its label and wash the bottle from outside. Use wax paper or plastic wrap on the top of your dough. 
5. Need a Cookie Cutter?
Don't have a cookie-cutter? No problem, use your glass instead. We usually have glasses in a circle and an oval shape. It can cut cookies smoothly without sticking to it.
6. Make Homemade Brown Sugar
When you run out of brown sugar at home, you can make it at home without any problem. All have to process some plain old sugar with molasses, and you have yourself some DIY brown sugar! For measurement, use two tablespoons of molasses for every cup of sugar. 
7. Make Homemade Sprinkles
This hack is as straightforward as simply buying sprinkles, but making these sprinkles at home would be great fun and enjoyment. All you have to do is use powdered sugar and egg whites to make your sprinkles and make them into any flavour you want. 
8. Instant Powdered Sugar
We always run out of powdered sugar whenever we need to make the frosting or icing. However, you can make powdered sugar if you have white sugar on hand! All you need is to add 1 cup of white sugar and one tablespoon of cornstarch to your blender. Grind the sugar mixture a few times until it gets to the right powdery consistency. 
How To Download 
Videos of
 Baking Hacks and Tips From Facebook?
Any idea how you can download these best baking hacks and tips videos from Facebook? AhaSave Downloader for Facebook is a FREE Android app that can help you download HD videos from Facebook. AhaSave Downloader is easy to use, supports downloading videos through the link and built-in browser. Install the downloader now and enjoy the fun of downloading videos from Facebook!
Features of AhaSave Facebook Downloader
Fast downloading
Watch videos offline anytime, anywhere
Playback tutorial videos in built-in browser for reference
Small size and lite downloader
HD video downloader supports all HD downloading 
Disclaimer 
Downloading content from social networking sites is a fun thing to do, but please understand that the ownership, intellectual property rights, and any other interest of the contents on the platform belong to its publishers only. We respect the publishers' legitimate rights and interests and recommend obtaining permission before downloading and using the content. It is also essential to indicate the source of your content. 
Download Facebook Videos for Free on Android!
If you are looking for another video downloader for Android, check out our AhaSave video downloader series, which is designed for various social networking platform for your specific needs: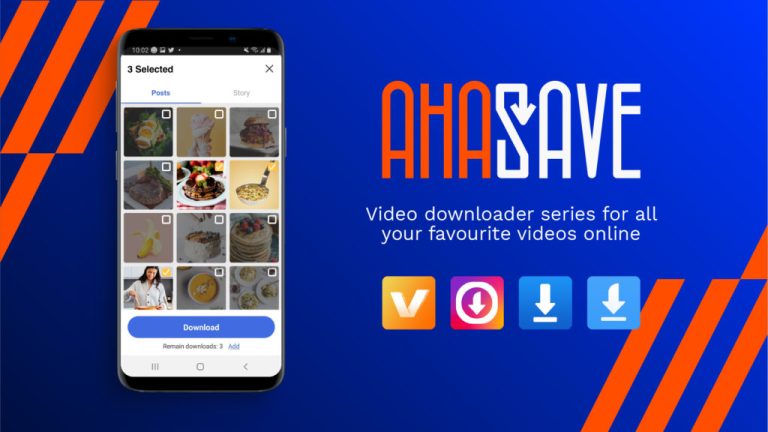 Check out AhaSave: Tiktok | Pinterest | Twitter | Google Play | YouTube | Website | LinkedIn | Reddit
Need more tips? Find 'em all here!
Become our AhaSave Ambassador today!