Are you seeking dance inspiration? Dancers on Instagram are inspirations for others to perform their crafts. One excellent way to get inspired is by seeing some of your favourite dancers on social media. Instagram has provided a platform for dances to be showcased in front of the world, and it is a well-spring of inspiration for dancers of all ages.
Here are the top 8 profiles that dancers must follow on Instagram for inspiration.
Top 8 Dancers on Instagram
Jojo Gomez
Followers: 1.4 million
Instagram: @jojogomezxo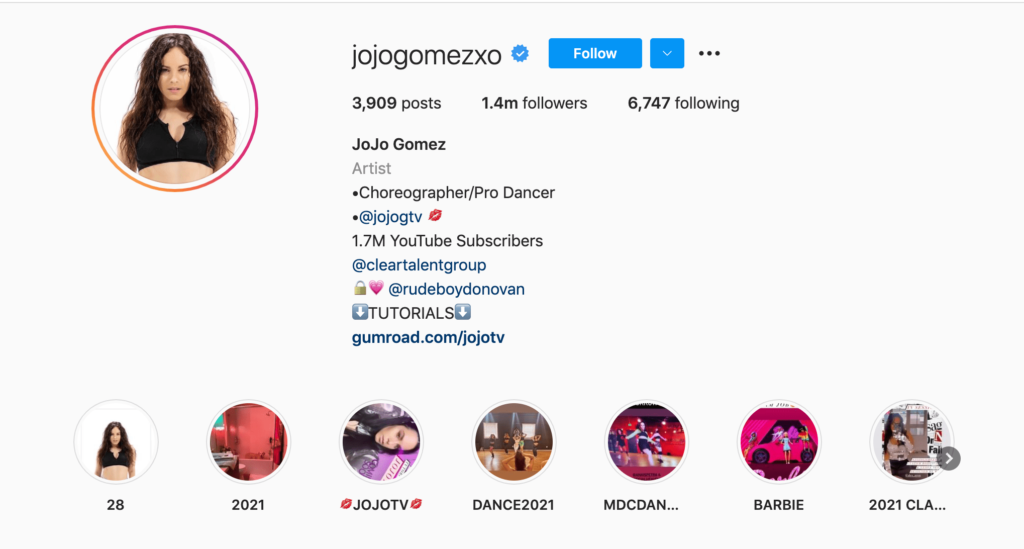 Gomez is trained in many styles of dance. She constantly takes part in dance competitions and learns best from the industry. She also performed on TV shows like The Voice, America's Got Talent. She posts her dance videos on her YouTube account.
Kyle Hanagami
Followers: 1.6 million
Instagram: @kylehanagami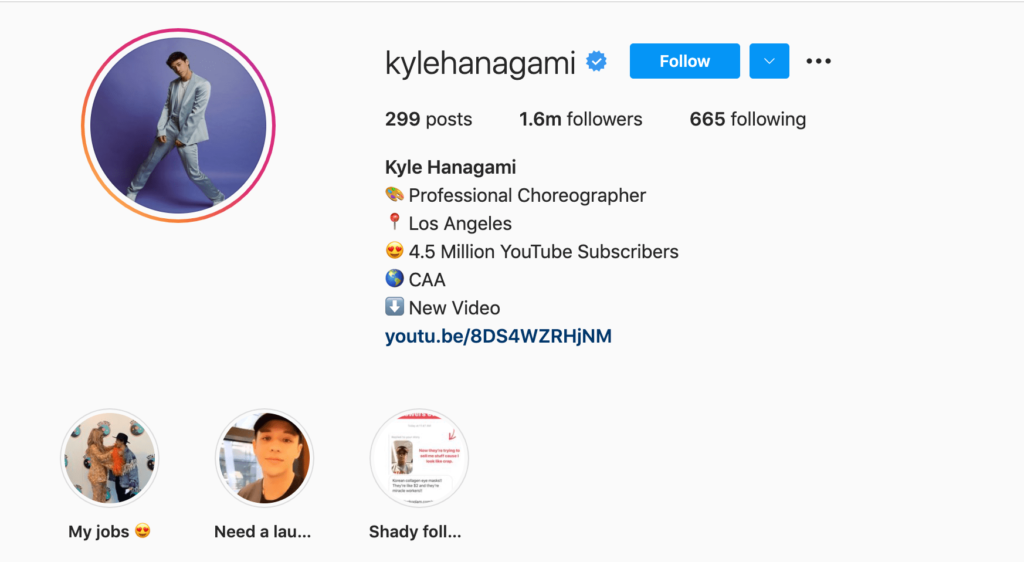 Hanagami has worked on several TV shows like X-Factor, ABC's Sing Your Face Off, and more. He has been teaching for years and has reached millions of subscribers on YouTube. 
Kaelynn KK Gobert-Harris
Followers:  859k
Instagram: @kaelynnharris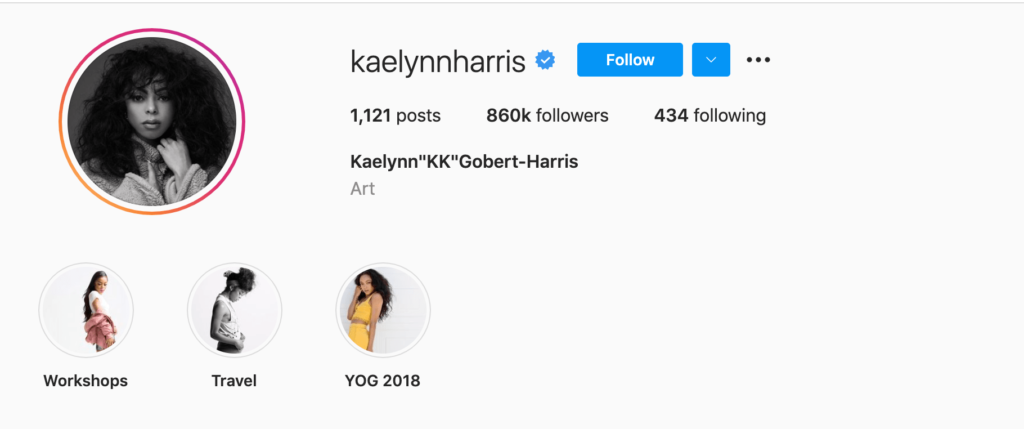 Kaelynn, a.k.a Kay Kay, started dancing at the age of 5. She is primarily self-taught. She began performing on professional dance teams for the Entertainment Basketball League and WNBA as she grew up.
Tricia Miranda
Followers: 344k 
Instagram: @1triciamiranda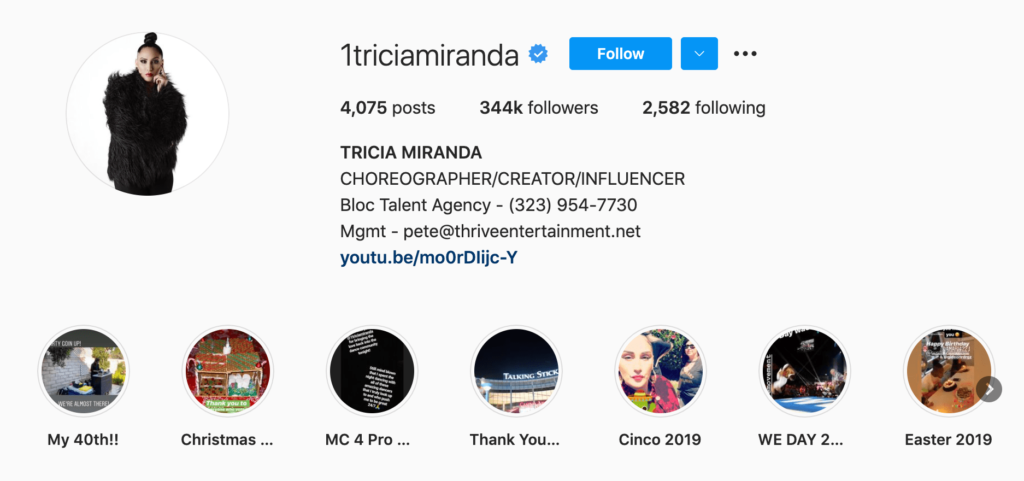 Tricia has a considerable number of YouTube subscribers. She has been a dance instructor for more than a decade. Thousands of talented dancers line up to get in her class.
Taylor Hatala
Followers: 1.3 million
Instagram: @tayd_dance
Taylor took her first ballet and tap classes at the age of 3. At the age of 6, she got into jazz, hip hop, and ballet. She shot a few dance videos with top choreographers who already have tremendous fans. Since then, she has been sharing her dancing videos, trying to inspire others as well. 
Anze Skrube
Followers: 75k
Instagram: @anzeskrube

Anze has had a professional dance career from the age of 15. He is the creator of the "Maestro" crew that won multiple champions titles. He also worked as a creative choreographer at European award shows. At the age of 20, he has performed alongside Meghan Trainor, Justin Timberlake, Chris Brown, and Prince. He has choreographed 150 TV performances in the past few years and became one of the most popular after European choreographers.
Jake Kodish
Followers: 311k
Instagram: @jakekodish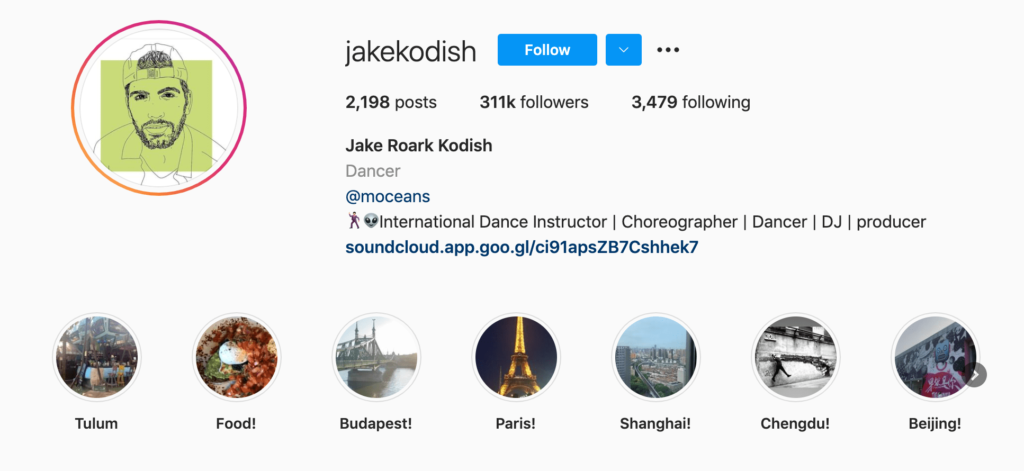 Jake is famous because of his signature popping and contemporary hip-hop. He began training in all forms of dance at the age of 12. Jake also has danced in the film Step Up four and toured with pop superstar Taylor Swift on her 1989 tour. 
Yanis Marshall
Followers: 1.1 million
Instagram: @yanismarshall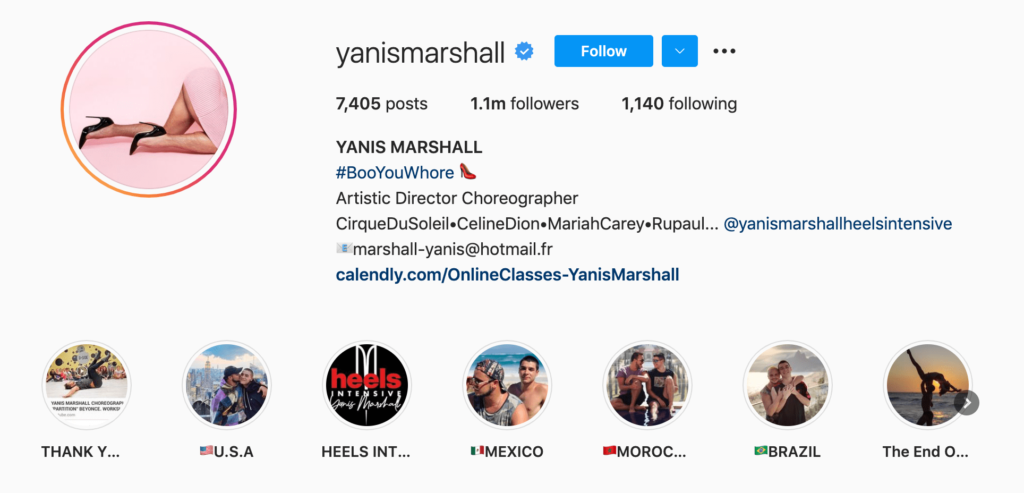 French choreographer and dancer Yanis is famous for his fierce, and sharp moves in heels. He got into the finals of Britain's Got Talent in 2014 alongside his colleagues. Since then, he has been touring the world and teaching in Argentina, Mexico, Russia, China, the United States of America, Canada, Brazil, and many more countries.
Do you want to download dance videos for reference? 
AhaSave Downloader for Instagram is the right choice for you when downloading favorite videos, photos, IG stories, and others. AhaSave Downloader for Instagram is FREE and straightforward to use. Simply copy the link or share it with AhaSave, and the video, photo, and story will be downloaded right away.
Easy download
Fast downloading: Multi-thread technology download 3 times faster
Batch download: multiple content downloads all at once
Download Manager
Organise dance videos references according to different styles such as Hip-hop, jazz, etc
Built-in video player
Playback your dance tutorial videos as many times as you want
Easy watch offline anytime, anywhere
Delete videos once you are done
How to Download your Favourite Instagram Videos for Free.
Step 1: Install AhaSave Instagram Downloader 
Get it for Instagram from Google Play or APK File
Step 2: Open Instagram & Copy Link
Copy the link of a video, Reels, Photo, and IGTV video that you want to download
Step 3: Open AhaSave & Paste link
The link you have copied from Instagram will be auto-detected by AhaSave, and downloading will start automatically. 
Protecting Intellectual Property Rights
Understanding intellectual property rights and ownership before downloading any content from social networking sites is essential. Content like video, photo, IG story, etc., belongs to its publishers only. We respect such rights of publishers and also recommend that you obtain permission before downloading any content. You should also indicate the source of content from where it belongs.
Try Out Free IG Downloader Now!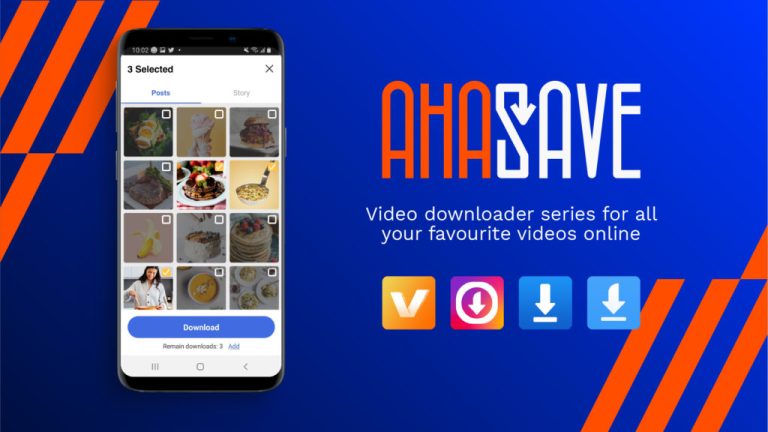 If you are looking for another video downloader for Android, check out our AhaSave video downloader series, which is designed for various social networking platform for your specific needs:
Check out AhaSave: Tiktok | Pinterest | Twitter | Google Play | YouTube | Website | LinkedIn | Reddit
Need more tips? Find 'em all here!
Become our AhaSave Ambassador today!