Who doesn't love Cute Animal Accounts? People are getting really down recently due to the Covid-19 pandemic. Fortunately, the animal kingdoms on Twitter often provide us with some cheerful elements. There are a few Twitter accounts for animal lovers that you may want to check out if you love dogs, cats, and other animals. Some give you delightful animal tweets, and some provide you information about the best way to take care of your animal. 
Top 10 Cute Animal Accounts to Follow on Twitter
Here are the top 10 Twitter's cute animal accounts for animal lovers. Follow them and prepare to receive a daily dose of motivation and lovely pictures of animals.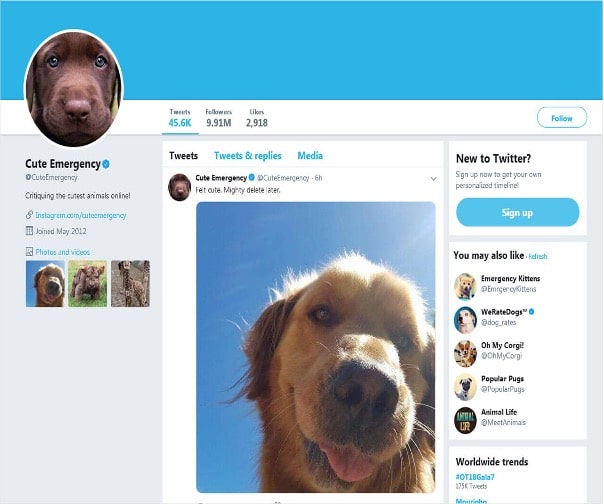 If you love cute little creatures, Cute Emergency must be at the top of your animal-loving Twitter list. It shares photos of adorable animals throughout the day, from puppies to kittens to tiny ducklings.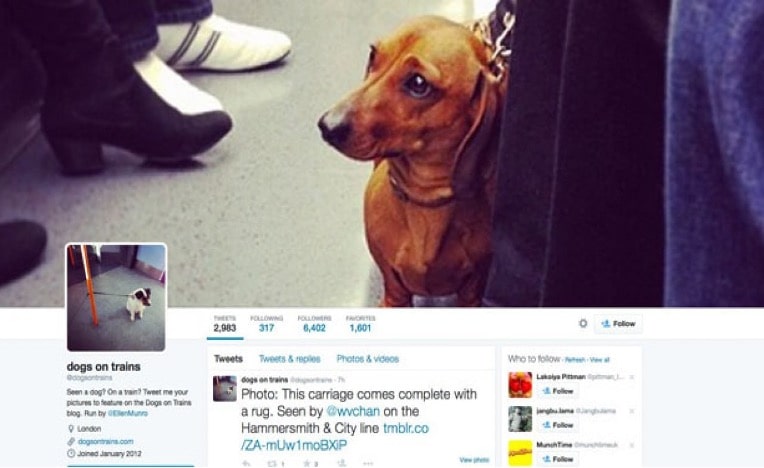 This account primarily shares cute photos and videos of dogs travelling with their beloved human on the train. Enjoy communicating with these animals on the train!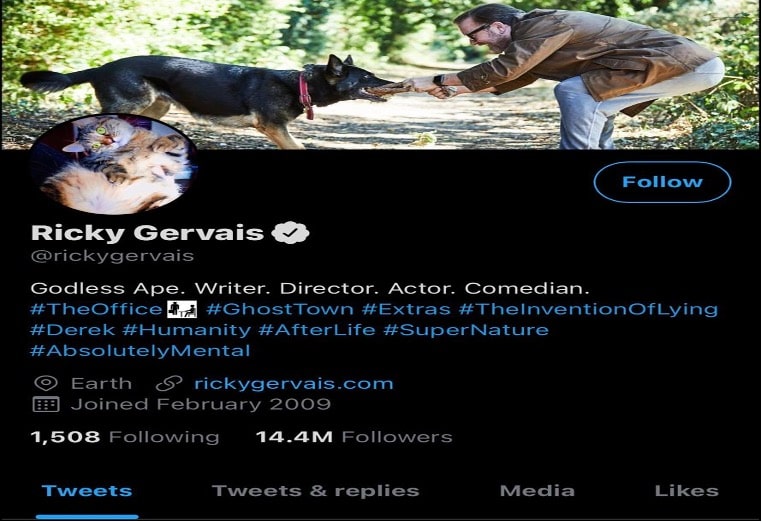 Gervais' Twitter feed is generally filled with humour and news of his newest project, one of my favourite comedians and cat-lovers. However, the message is a strong one when he tweets about an animal welfare issue.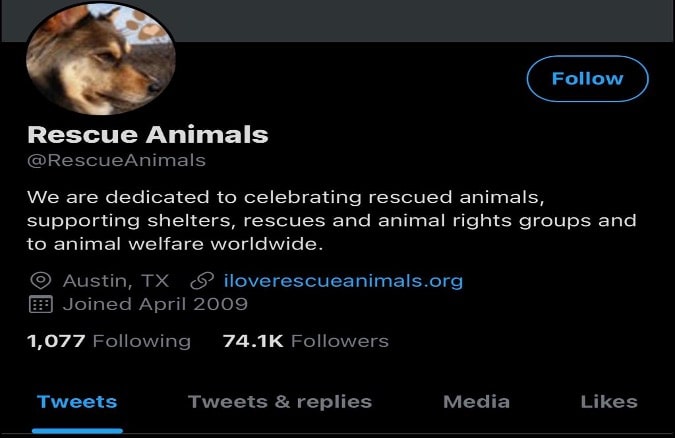 Some people think rescued animals are not as good as pure-bred. @RescueAnimals reflects it and demonstrates how great rescued animals can be while sharing the noble work of the animal shelter.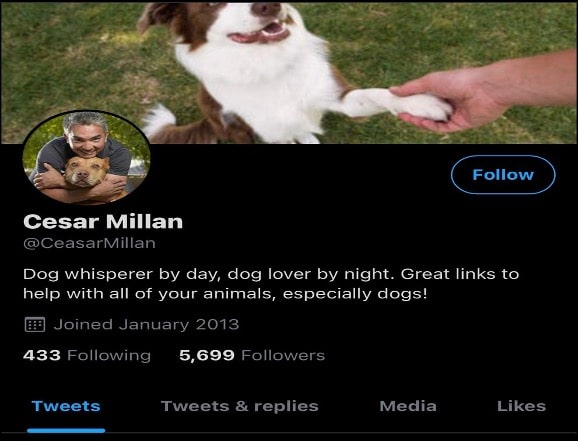 One of the most renowned personal dog trainers has his own Twitter, and it is definitely one of the most instructive Twitter accounts. It tweets articles on issues that might be valuable to dog owners. Moreover, its content is trustworthy ad provide solutions to dog behavioural issues.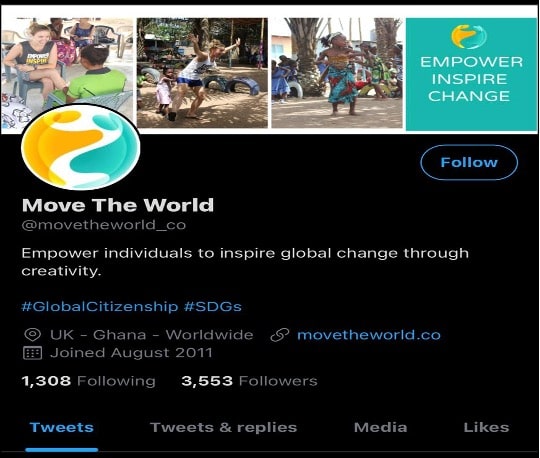 With the aim to empower individuals to inspire global change through creativity, they tweet about animal protection and all sorts of animal problems happening globally.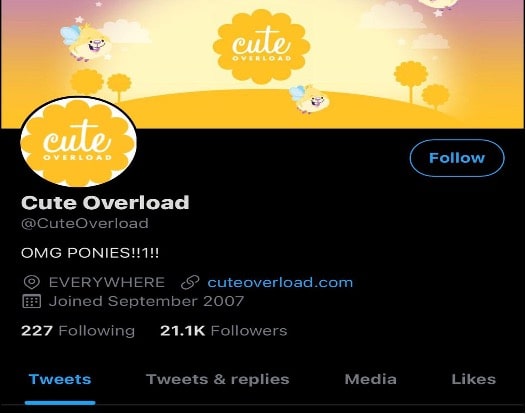 Although this account is not exclusively for sweet dogs, it contains many of them, along with all the other gorgeous animals. Pandas, jackets, goats, dogs, and more are available. There's good content to lose hours on your page.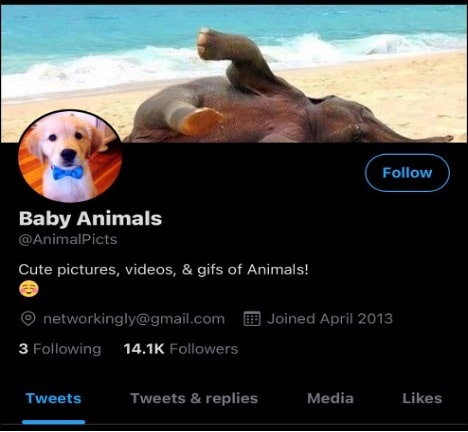 As the name suggests, you are in a treat if you are looking for cute animal accounts. Who doesn't like a bunch of baby animal photographs on the Twitter feed? @BabyAnimalPics posts a ton of cute pictures of baby animals. Seriously, how could anyone resist such lovable images of baby animals?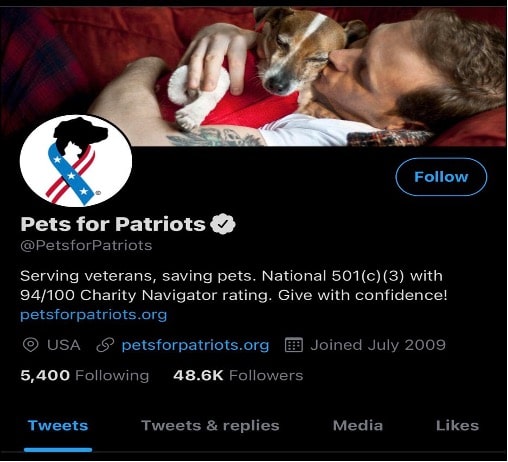 This incredible account highlights the experiences of military veterans who come together with canines at risk of being sheltered. They provide lovely photos of these duos and links to training tips and coupling stories. 
How to Download and Share Videos with AhaSave Twitter Downloader?
There are many ways to download and share Twitter videos on Android, but most applications are inconvenient. But AhaSave Video Downloader for Twitter is the best option to download videos in both ways:
By copying and pasting the link
By clicking on the 'Share Tweet Via' button to AhaSave
When it comes to downloading Twitter videos from cute animal accounts, you can easily do so with AhaSave Twitter Downloader. The Android video downloader app allows you to download videos fast and easily, without login, as long as the content comes from a public profile. Your downloads will be ready in seconds, and you want watch, share or repost the downloaded video anywhere you want!
Download Tweets with Ahasave Today!
You can download tweets (text or pictures, or videos) within the app. Download these wonderful animal pictures to use as wallpaper, or share them with your friends and family using AhaSave today!
Check out our AhaSave Downloader Series, which has been built for numerous social platforms that meet your requirements, if you are seeking other Android video downloaders:
Check out AhaSave: Tiktok | Pinterest | Twitter | Google Play | YouTube | Website | LinkedIn | Reddit
Need more tips? Find 'em all here!
Become our AhaSave Ambassador today!