If you are a movie lover, you will love for sure free online movie streaming because you don't have to pay for amazing web series and the latest blockbuster movies. Watching latest movies online is a simple and cost-effective way to see your favorite movies from the convenience of your own home. There are several websites where you can watch latest movies online for free, but the ones listed below are the best.
Crackle
Crackle is the perfect way to stream free videos online. It has hundreds of full-length movies available to watch at any time. Big-name films are featuring well-known actors as well!
Regardless of the size of your computer or screen, these high-quality movies look fantastic. You'll have to wait through a few advertisements now and then, but they're brief, and there are just a few ad breaks during a film, nothing that can hurt your viewing experience much.
Yidio
Yidio is a website with several categories showing you where you can watch movies. One such category is designed specifically for free online movies. What sets Yidio apart from the rest is that it's really like a search engine for free movies; it helps you find all the free places to watch movies online. If you happen to come across a broken link, you can always look for other options easily on the platform.
Tubi
You can watch thousands of free movies and TV shows for free on Tubi. Several shows are available to rent, where you need to pay for the privilege of watching them, while others are available to stream online for free. There are hundreds of genres to choose from, including traditional ones for romantic, thriller, documentary, children's, comedy, horror films, and special plays.
Vudu
You may not think Vudu is the first choice when searching for free places for streaming movies, but there are thousands of videos that you can watch right now. It will help if you put up with a few advertisements.
With Vudu, some films are available in 1080P, making some free ones available in high definition.
If you're ready, you might be offered the option of buying or renting something, but as long as you've found it on the Free pages, you'll have a free button for streaming the movie without paying. 
IMDb
IMDb, short for Internet Movie Database, lives up to its name. The website is well-known for its extensive archive of movie details and previews, but most people do not know that IMDb also offers a range of free movies and TV shows. You can sort them by most newly added, most successful, IMDb Originals, top-rated films, and category. On IMDb, you can enable subtitles, adjust the video's brightness and contrast, and enter full-screen mode.
How to download and watch latest movies online?
In the above section, we discussed watching movies online, but now the question comes: What if you don't have time to watch the whole movie because of a busy workload or personal affairs? If you want to watch latest movies online in 2021, we've got the answer. 
If you are looking for a free online movie downloader, then AhaSave All Video Downloader is all set to assist you. You can Download Now on Google Play.
What is AhaSave FREE Video Downloader?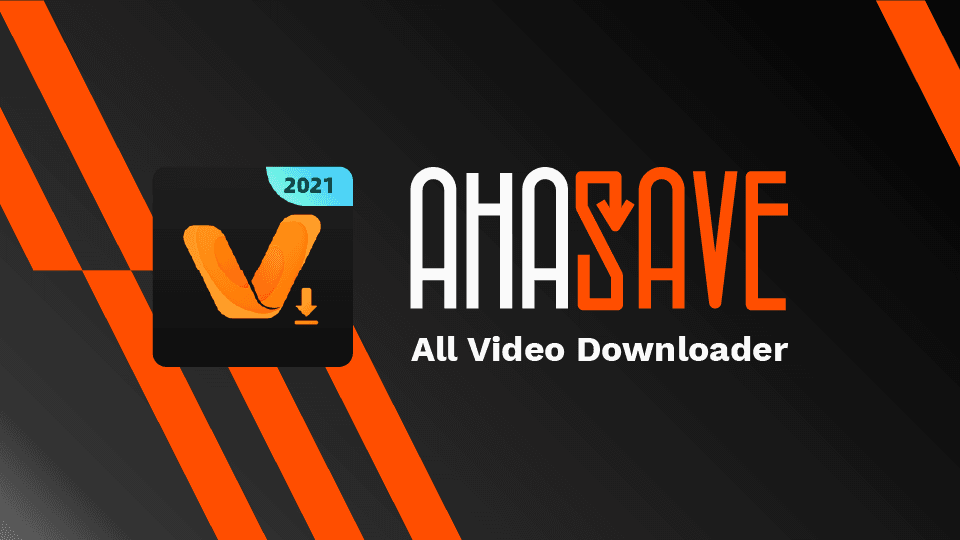 Use the AhaSave downloader to browse and download videos. It is one of the best safe and free video downloaders. You can easily download movies on your Android device with just one click. One of the downloader's main features is its auto video detector that also allows safety to the greatest extent. 
Many unofficial and harmful apps are available in the market that can harm your device security. However, AhaSave All Video Downloader for Android is secure and safe. All versions of the app has been scanned and verified by Top Anti-Virus and Malware Sites. You can easily download your favorite movies whenever you want. Happy streaming!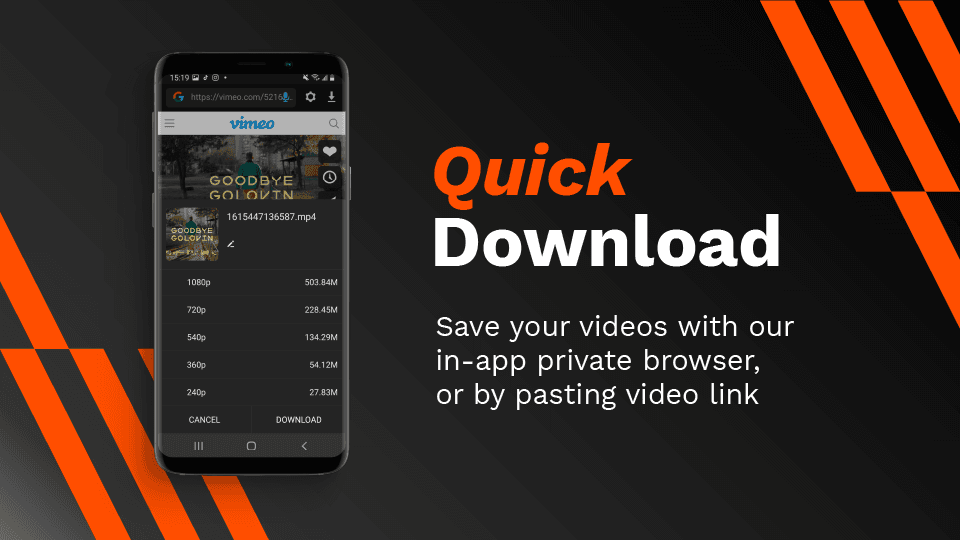 AhaSave Downloader allows you to download and watch latest movies online from your Android in two methods. 
Method 1
It offers a built-in browser so you can browse video sites.
You can download a video by playing it on the player. 
To download the file, simply tap on 'Download.'
Method 2
Copy the movie link from the website and paste it into the free video downloader application. It will start downloading movies automatically. 
Note: Respect intellectual property rights – only download movies from the websites mentioned above just for your personal use. 
Download Free Android Movie Downloader App
If you're looking for other video downloaders for Android, check out our AhaSave Video Downloader Series, designed for various social platforms for your specific needs:
Check out AhaSave: Tiktok | Pinterest | Twitter | Google Play | YouTube | Website | LinkedIn | Reddit
Need more tips? Find 'em all here!