How to watch and download Fast and Furious Movies? The long-awaited new installment of the Fast and Furious movies is finally released in July 2021. F9 is the latest blockbuster after several delays due to the COVID-19 pandemic. The F9 grand launch left all of us amazed at how much the box office invested in this film with a $70million budget for the launch. It is by far the enormous amount for a launch of the U.S box office movies since the 2019 Star Wars.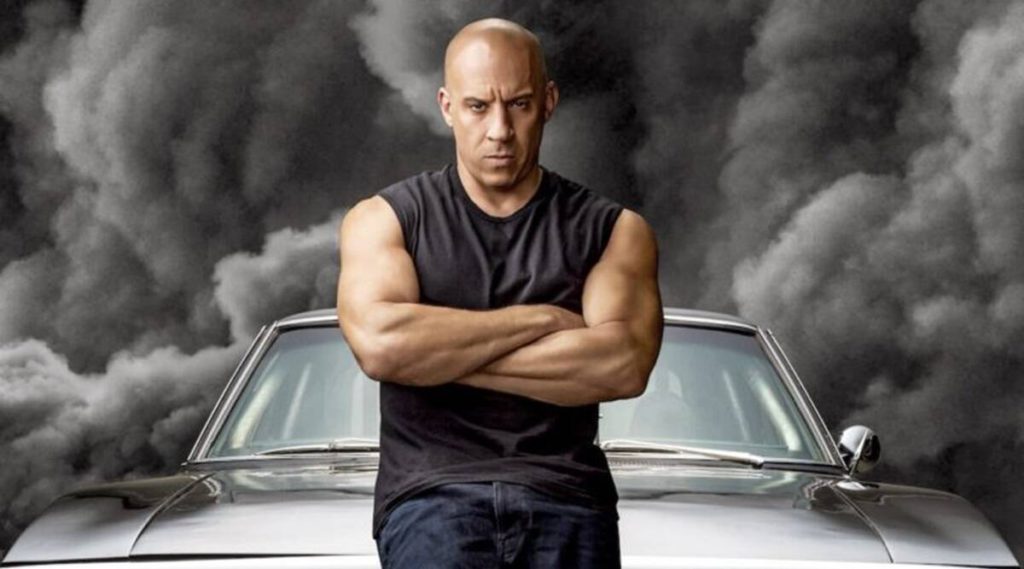 The big-screen homage to well-built men, mind-blowing stunts, fast cars, and family are some of the things that have increased the film's momentum and the positive reception judging by the number of fans that have flocked theatres to watch this iconic film. We also look forward to seeing whether F9 will benchmark other films being created during the pandemic. 
How to Watch and Download Fast and Furious Movies
If you are planning to binge-watch all the previous Fast and Furious movies before watching the newly released F9, you need to make sure you do it in the right way. The order in which fans watch the episodes was rebooted by the release of the fourth movie, which interfered with the chronological order. Therefore, you can follow this order to get the correct flow.
Fast and Furious Movies in Chronological Order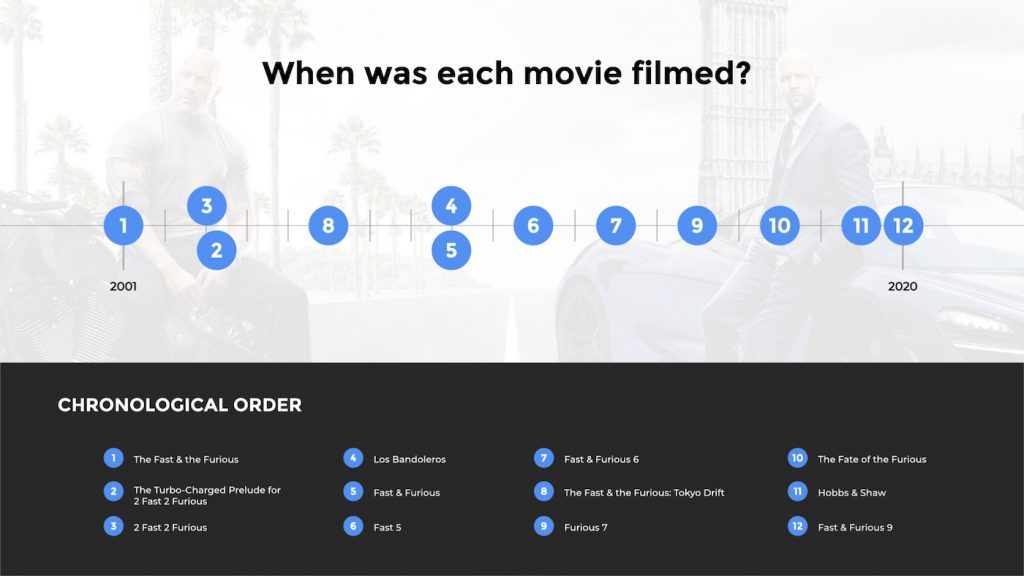 The Fast and the Furious (2001)
In this film, Vin Diesel (Dominic Toretto) loves the adrenaline of street car racing and the energy of his fans. After an unforgettable experience with Johny Tran, Dominic decides to take Brian (Paul Walker), a newbie, under his wings to teach him all the angles of street car racing. Dom's sister takes an interest in Brian, neither realizing that he is an undercover cop. Dom and his rival Johny are lead suspects in a dirty money case and big-rig hijacking. 
2 Fast 2 Furious (2003)
The sequel is mainly about Brian, who moves from Los Angeles to Miami to start afresh. He joins the street car racing scene and gets close to Tej (Chris Bridges) and Suki (Devon Aoki). However, his competitive role is terminated when Federal agents arrest him, and he is forced to collaborate with the FBI in a dangerous mission of uncovering a big drug dealer. 
Fast and Furious (2009)
Dominic Torretto has to come out of hiding after the brutal murder of his loved one. He meets Brian O' Conner (Paul Walker), an FBI agent who was conducting undercover investigations on Dominic's gang that led to the exile of the motorists. However, they put their differences aside to find the murderer. 
Fast Five (2011)
After Brian O'Conner (Paul Walker) and Mia Toretto (Jordana Brewster) help her brother Dominic Toretto (Vin Diesel) out of prison, they have been on the run from border to border to escape from authorities. Their last destination is in Rio de Janeiro, where their final task to gain freedom is to assemble their elite car racers team. Brian and Dominic also have to confront a businessman who wants them dead. 
Fast and Furious 6 (2013) 
Dom and Brian become wealthy from the Rio heist. They scatter across the globe still as fugitives with the fear of going back home. Agent Hobbs (Dwayne Johnson) asks them for a favor in exchange for a full pardon for everyone if they can help him track a gang of skilled mercenary drivers whose leader Dom knows. 
The Fast and Furious: Tokyo Drift (2006) 
Sean Boswell (Lucas Black) always felt out of place but defined himself as the best street racer. His hobby makes him unknown to the authorities, so he lives to stay with his father in Japan. He is still alienated in Japan; he learns some more dangerous skills of the sport. The stakes are high when he joins the local championship and falls for the man's girlfriend. 
Furious 7 (2015) 
After bringing down Owen Shaw, an international terrorist, Brian and his crew separate and return to their everyday lives; however, Deckard Shaw (Jason Statham), Owens older brother, is dying for revenge. A government agent helps Dom and Brian take care of Shaw in exchange for their help finding a kidnapped computer hacker.
The Fate of the Furious (2017)
The team finds a normal life with Dom and Letty married, Brian and Mia retire, and the squad pardoned. Their daily lives are short-lived when they are met with a mysterious challenge after a woman named Cipher forces Dominic to betray the whole crew. They must now work together to bring home the man who united them to stop Cipher from getting chaos. 
Hobbs and Shaw (2019) 
Brixton Lorr is a soldier with superhuman strength and a brilliant mind to make half of the global population extinct. Hulking Lawman, Deckard Shaw, and Hobbs have to put their differences aside to prevent Lorr from causing any damage.  
How to Download Fast and Furious Movies and Save on Your Android Phone?
For the older Fast and Furious movies, they can be found on movie websites on the internet for free, without needing to download or sign up for memberships with streaming platforms. If you want to download these movies online and save it your device to watch later, there are many video downloaders on Android you can choose from.
The AhaSave All video downloader can help you with this. You can download Fast and Furious movies on your Android easily and watch them all later at once without having to worry poor internet connectivity, when you travel to work or if you are out. The application has a multi-thread tech which makes its download speed three times faster.
The AhaSave all free video downloader is compatible with over fifty websites and can download files in various formats. Once you download your movies, you can arrange them in chronological order to watch them. What's more, you can watch them offline in the built-in browser and delete them once you are done. You can get your AhaSave all video downloader app here.  
How to Download Fast and Furious Movies with the AhaSave Downloader?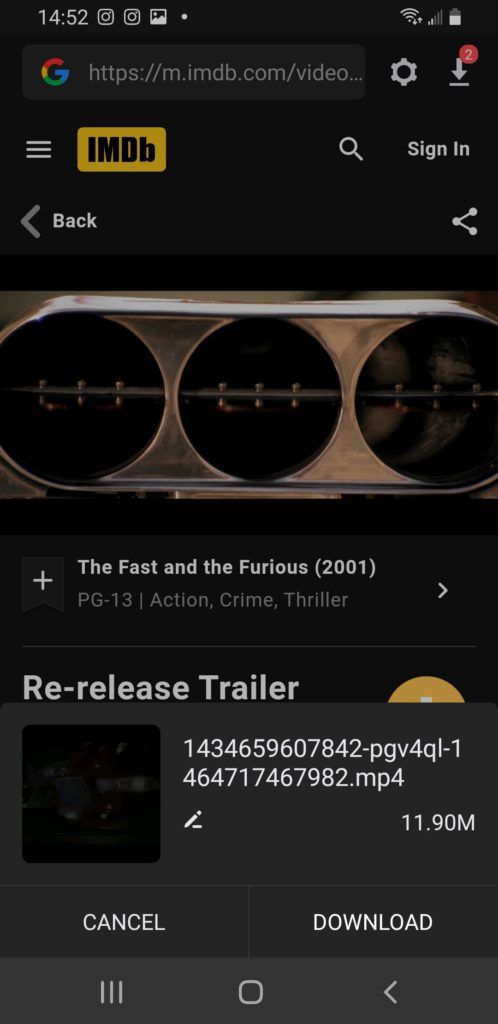 Install the Ahasave downloader from the Google Play store and launch it.
Copy the link of the Fast and Furious movie you want to download
Launch AhaSave and paste the video link.
The app will auto-detect the link and take you to the download page.
Click on the orange icon at the bottom part of the screen.
Select the resolution you want your video to be viewed in.
Tap the download button.
You can now sit back and enjoy the Fast and Furious movies! 
Respect Property Rights
As you download Fast and Furious movies to your Android, ensure that you respect intellectual property rights by downloading videos only for personal use.
Best Free Video Downloader for Android
If you are looking for another video downloader for Android, check out our AhaSave video downloader series, which is designed for various social networking platform for your specific needs:
Check out AhaSave: Tiktok | Pinterest | Twitter | Google Play | YouTube | Website | LinkedIn | Reddit
Need more tips? Find 'em all here!
Become our AhaSave Ambassador today!